Beach House Fun In Byron Bay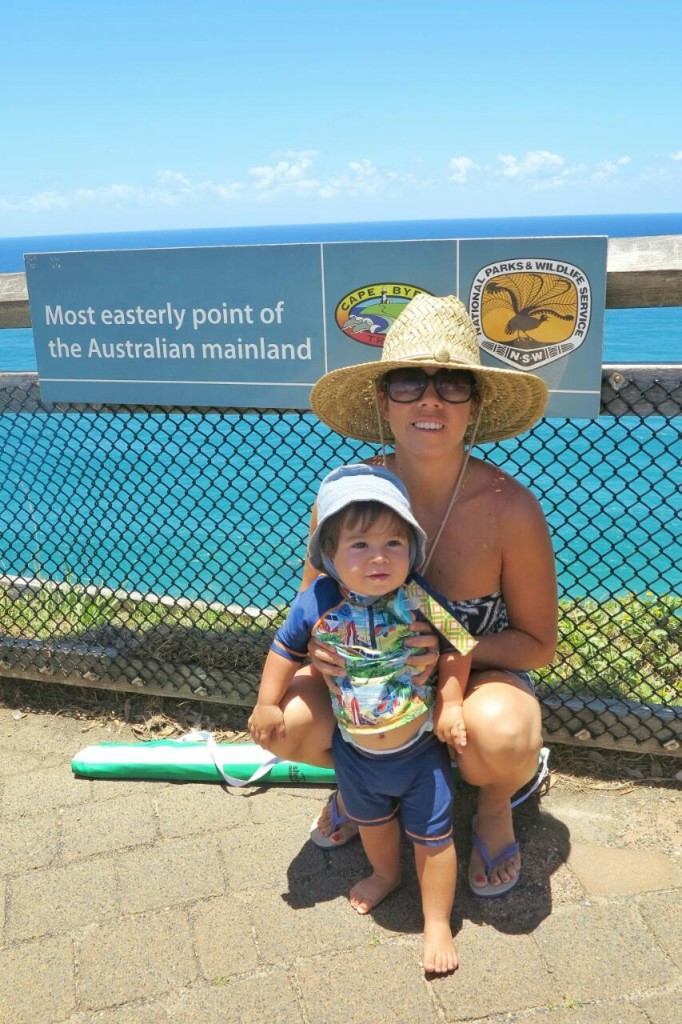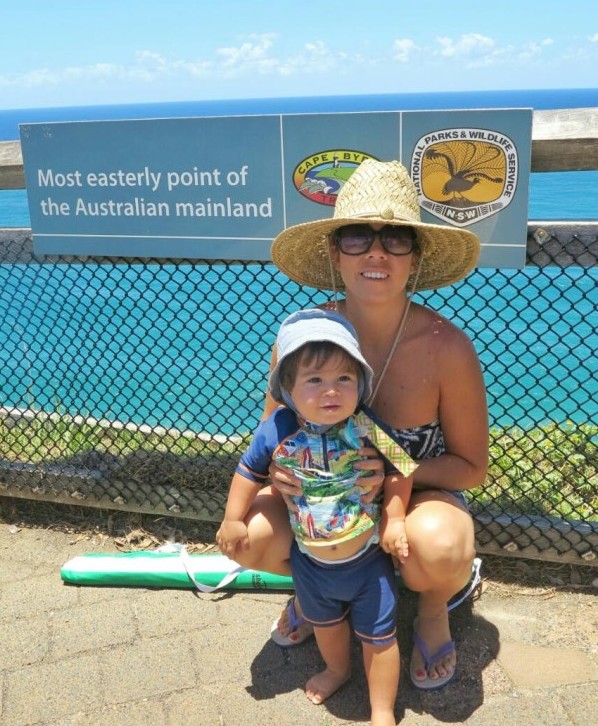 A second reminiscent post about Australia! Can you tell I'm pining for sunshine?  Our Christmas break in Oz  last year was a lush, beachy, road tripping eight weeks which I would do all over again.  I am a hippy at heart and so the little boho town of Byron Bay was always going to be a highlight.  To top it off we were with friends and so rented a gorgeous family beach house, perfect for the kids and just outside the centre by Belongil Beach.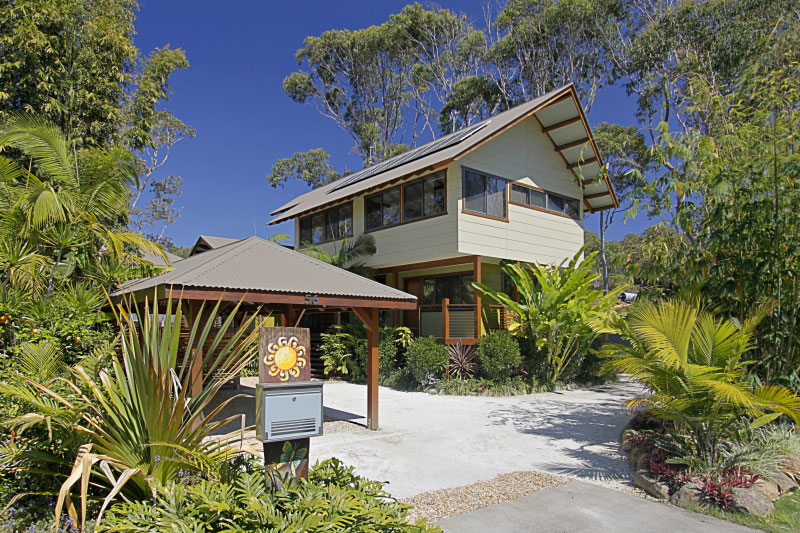 The endearing thing about Byron Bay is that it has this sort of  'I've run away to join the circus' vibe –  quite unique (I think) for Australia. It's a mix of old skool hippies meet urban bohemian types.  Sit with the kids in a vegan raw food cafe one day or take them to eat a juicy 'fresh from the farm' organic burger the next.  Ride first waves at Soul Surf School or chill out with some kiddy yoga at Yoga Shack Kids.
There is an actual circus school in Byron Bay and in an attempt to hippify/enlighten…exhuast? T-Rex, we took him to Kinder Circus at Circus Arts Byron Bay.  He LOVED it! It's for all ages and capabilities but the kinder circus and toddler play space with cafe is fun for little ones when you need an alternative beach hangout.  The circus school was not far from our lovely family beach house Blue Bliss Bombara House – perfectly located on a quiet residential road, just outside the centre of Byron Bay near Belongil Beach.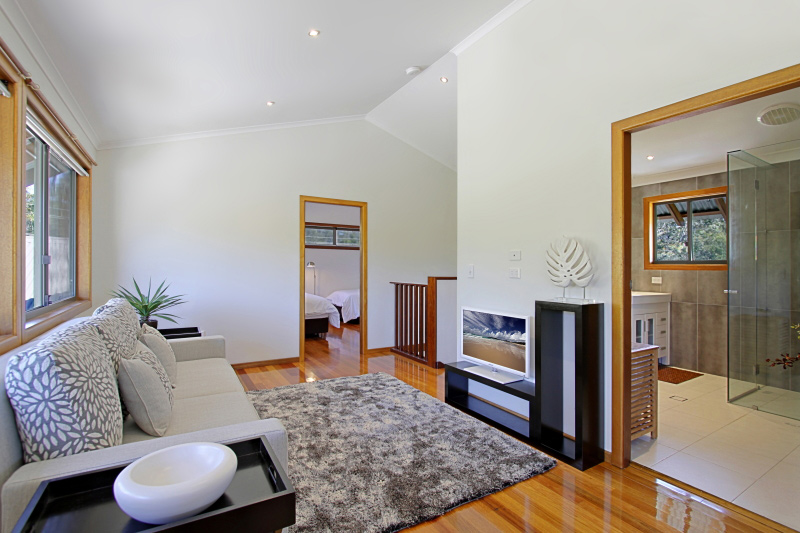 This house is ideal for sharing – it has an enormous open plan kitchen, dining and lounge area (perfect for running toddlers) that opens up onto a large wrap-around deck.  The kitchen is so well equipped – salad spinners, pizza cutters, kids bowls, plates and cutlery…EVERYTHING!  I wanted to take the kitchen home with me.  Having the deck dining was great for parent nights in and because the house is on the edge of a forest, we would sometimes be joined by cute (not scary) Australian wildlife – see below.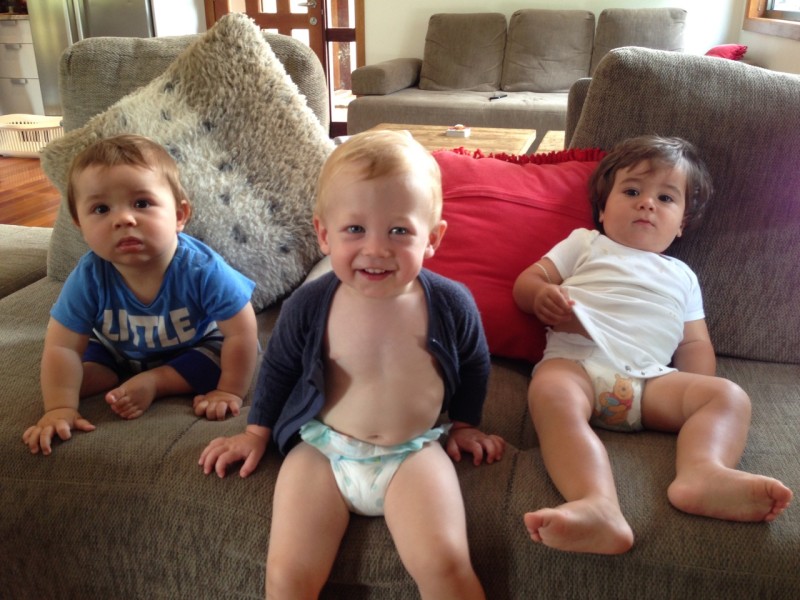 Happy Hippy Babies at Bombora House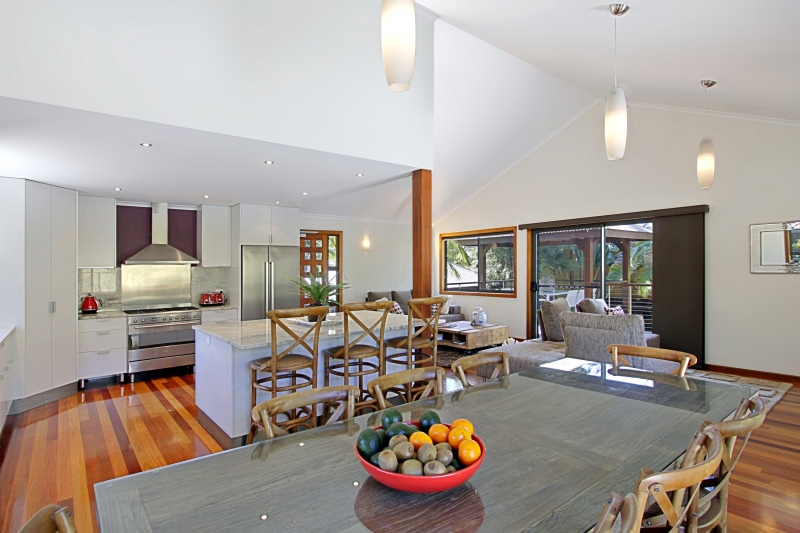 Enormous Open Plan Kitchen Opening Onto The Deck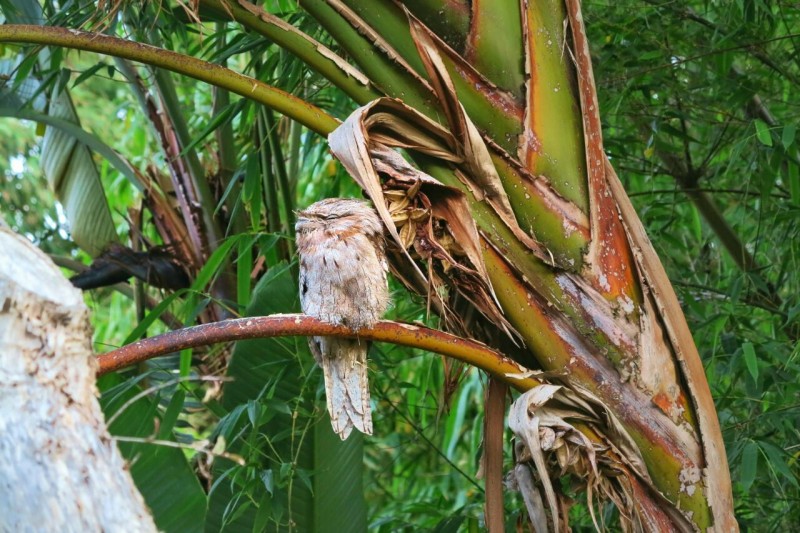 Friends At Bombora House – Tawny Frog Mouth Owl
It goes without saying that the beaches in Byron Bay, as with most of Oz, are stunning.  Unfortunately the main beaches are not really for little kids because it is a big surf spot but there are a few exceptions where the high tide leaves little tidal pools on the beach for children to swim safely (Clarkes Beach).  Alternatively take a drive out to Brunswick Heads where the river at Torakina Beach is gentle and perfect for little ones.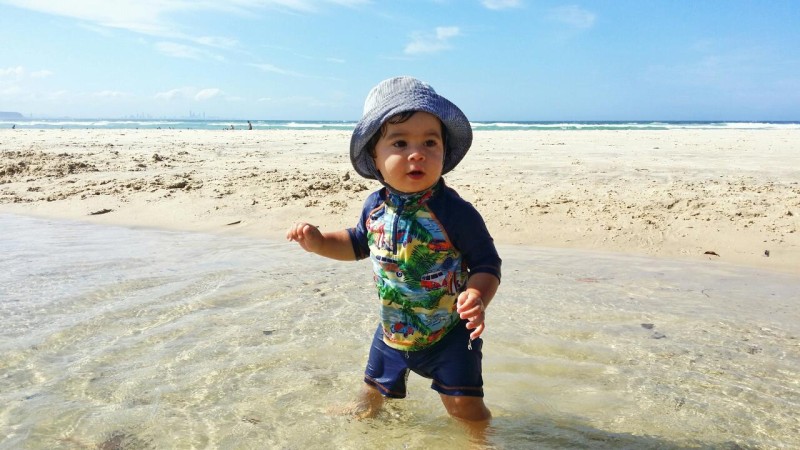 Eating in Byron Bay is huge and very kid friendly – hurrah!  There are so many beautiful restaurants serving delicious fresh food and for me this is definitely one of the things I think Aussies do best.  The Farm's Three Blue Ducks cafe serves seasonal organic produce in a low key space overlooking Byron's hinterland.  Kids can get in touch with their earthy side by roaming the farm looking at the animals, watching big tractors in action or playing in the play park.  Harvest Cafe at Newrybar is another beautiful countryside restaurant and a personal favourite – it has its own deli and bakery all of which reside in lovingly restored historic buildings.
Last but not least, you can't visit Byron Bay without doing the obligatory lighthouse walk (Cape Byron Bay Lighthouse).  We managed to do this with a buggy and it was pretty straightforward – even in the areas where there were steps.  You can drive to the top and park for enough time to stroll down to the bottom to Wategos Beach.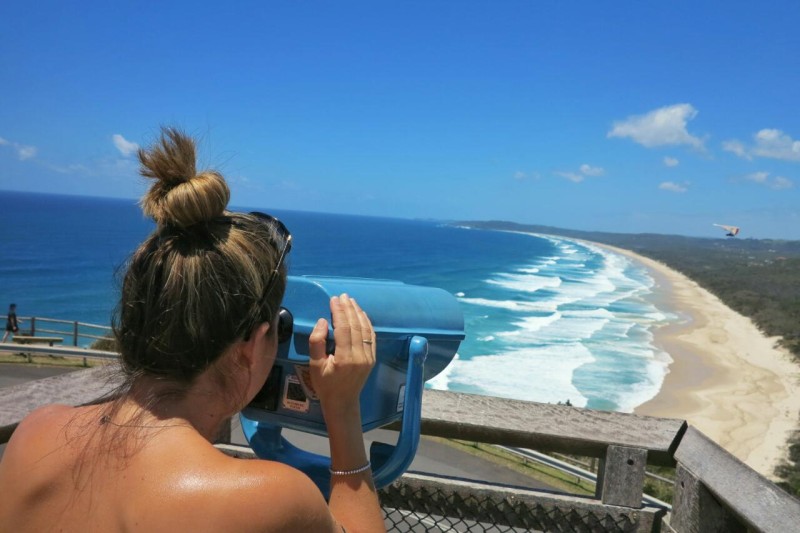 I'm going to be honest, whenever I go to do this walk I get all lazy and can't be bothered but as soon as I get up there I am always so pleased I made the effort – it is invigorating, breathtaking, stunning and much more.  From the top you'll see hand gliders soaring through the sky and then as you walk down you are more than likely to see pods of dolphins cruising the waves in the ocean.  Oh and did I mention that this is the most easterly point in Australia? Cue selfie.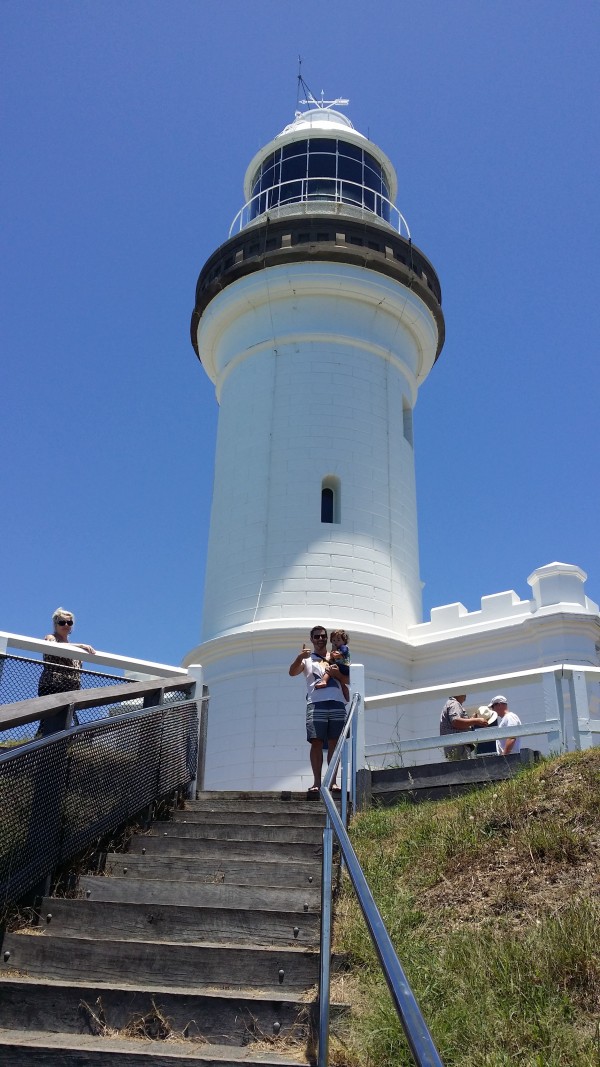 Cape Byron Bay Lighthouse
The panoramic views of Byron Bay and beyond are stunning and when you reach the bottom of the lighthouse, you come to Wategos Beach which is like finding gold at the end of a rainbow.   
Wategos Beach
Stay: Blue Bliss Bombora House; The Atlantic
Eat & Drink: Harvest; Goodies ; Treehouse On Belongil; Beach Hotel
Kids: The Farm; Circus Arts; Soul Surf School; Yoga Shack Kids
Kid Friendly Beaches: Clarks, Torakina at Brunswick Heads, Wategos (the sea at Wategos is not that gentle but it is too pretty to miss)
Photos by Ross Macleod apart from Bombora House Images
Photo By: Images copyright Bikinis & Bibs unless otherwise stated