Green Dragon Gloves By Snowballs & Sandcastles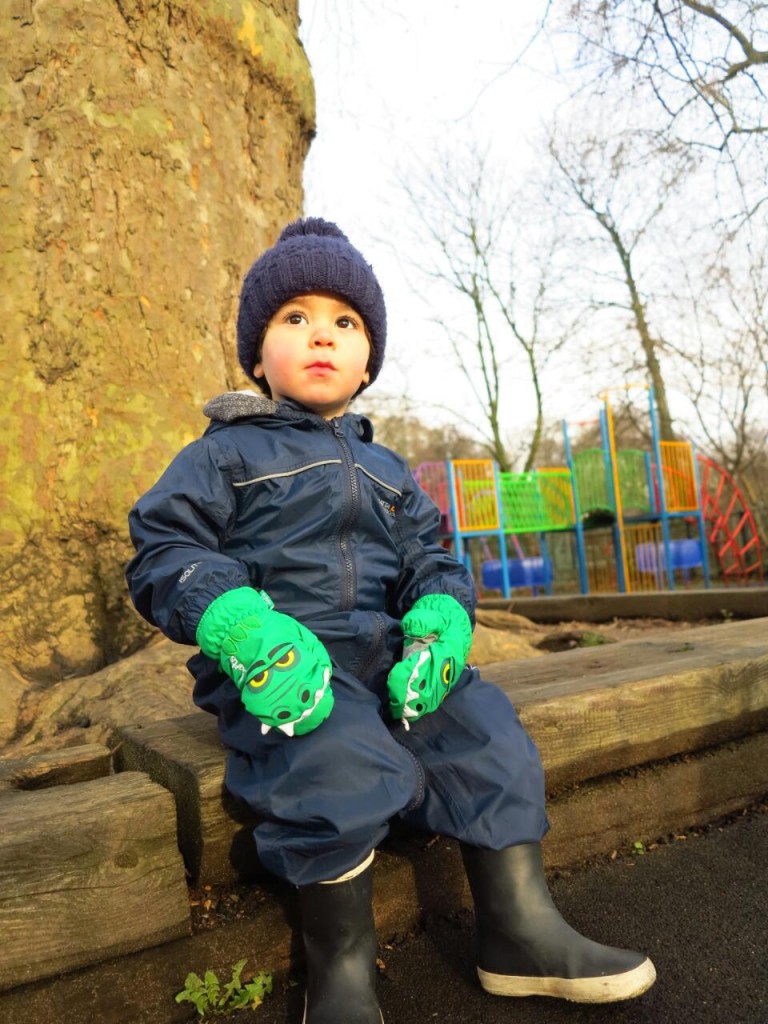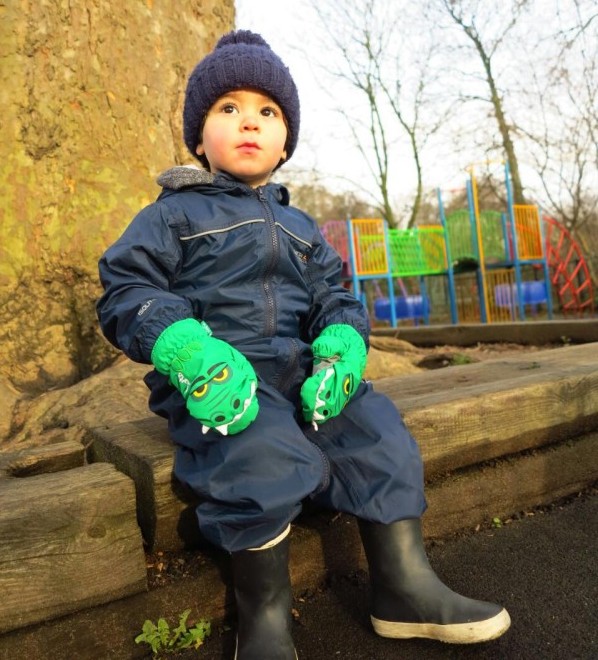 Just before Christmas we were sent the cutest pair of water resistant gloves from kids travel brand, Snowballs and Sandcastles. Getting gloves on T-Rex usually goes something like this: erratic kicking (in my face) squirming and rolling to rival a WWWF champion, at which point I retreat defeated and we go to the park with a gloveless T-Rex.  The green dragon allure of these gloves, however, serve as a great distraction in actually getting the things on and they quite happily remained on for our entire visit to the park.
These gloves are designed by Barts in the Netherlands and so are made for snow and would be ideal for little ones on a skiing trip. They are completely water resistant (no wet soggy hands) and they have an elasticated cuff to keep them on and stop snow from getting in.  I also love the fact they have the old school string that can be threaded through the arms to prevent lost gloves.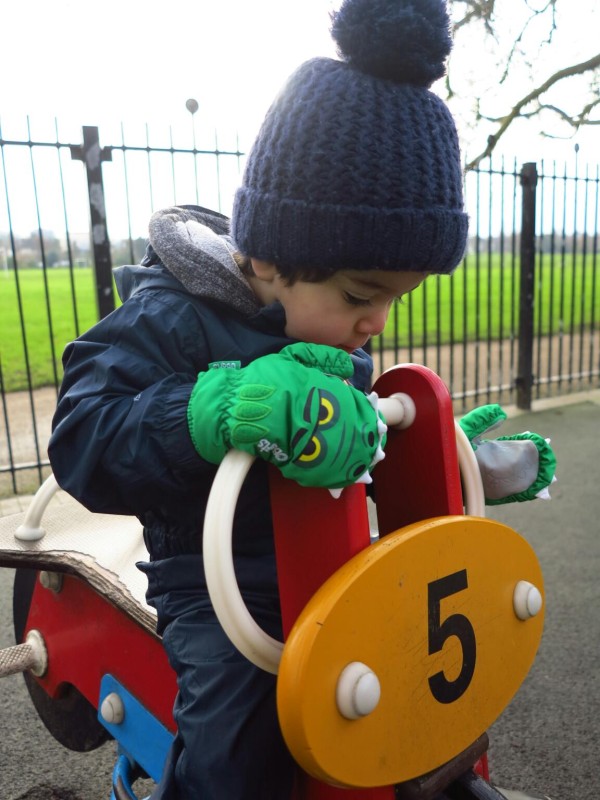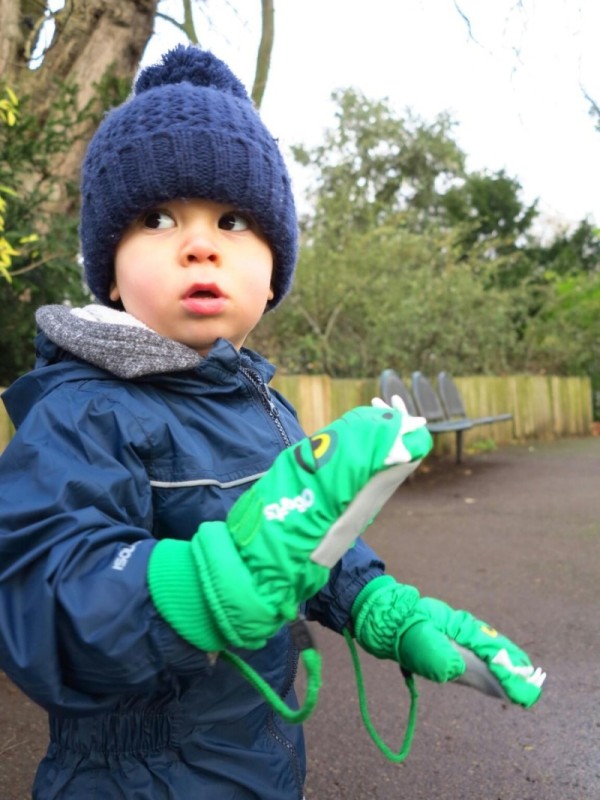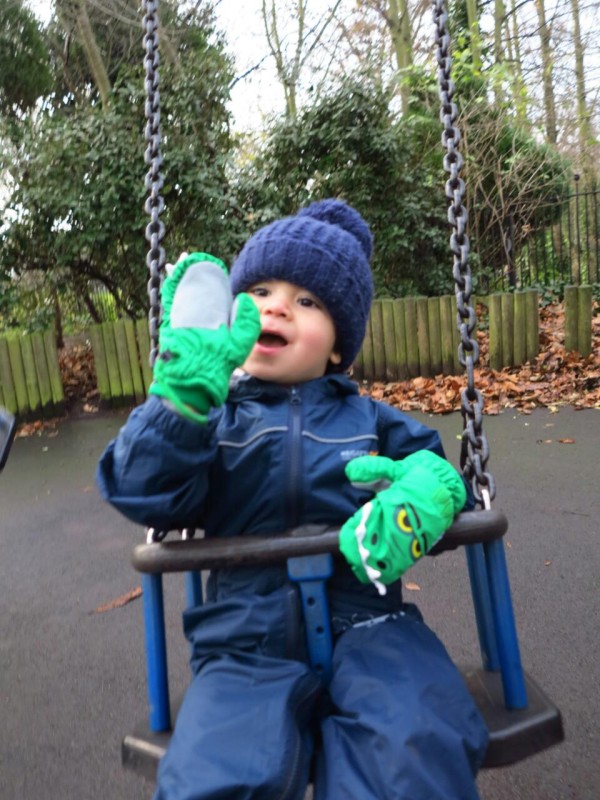 If you're travelling with kids to the sun or the snow you should definitely check out the Snowballs and Sandcastles website where you can get everything from little luggage to kids travel guides and cool snow and swimwear for girls and boys.
This post is in association with Snowballs and Sandcastles, thank you for our cosy green gloves.
Puddlesuit from Regatta; Lollypop Rubber Boots from Aigle
Images by Ross Macleod
Photo By: All images copyright Bikinis and Bibs