T-Rex Goes Koi in Sunuva Swimwear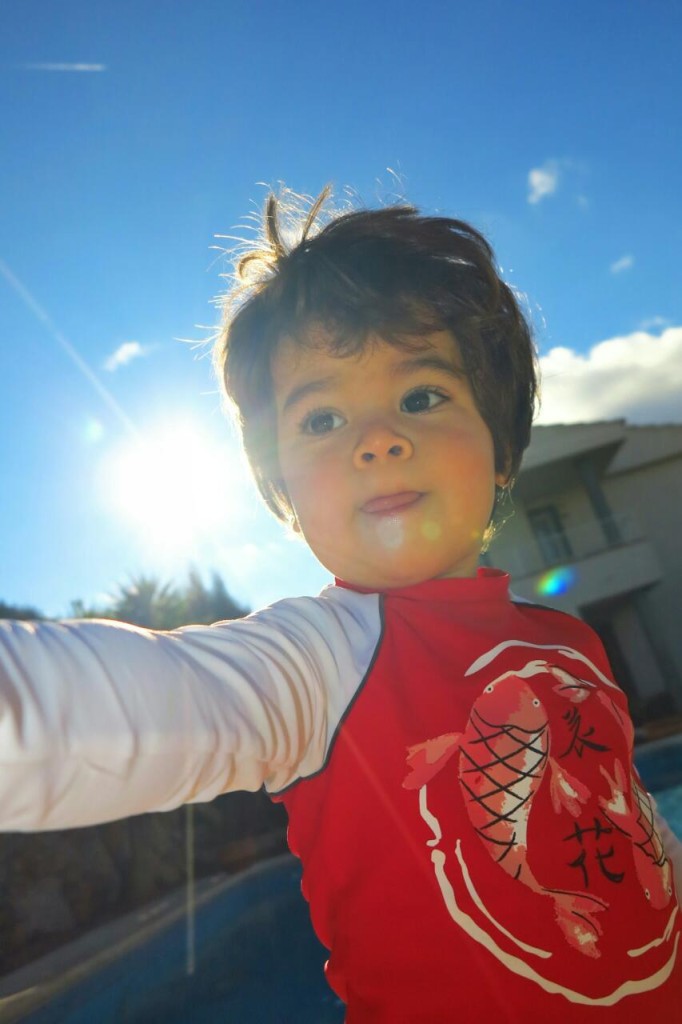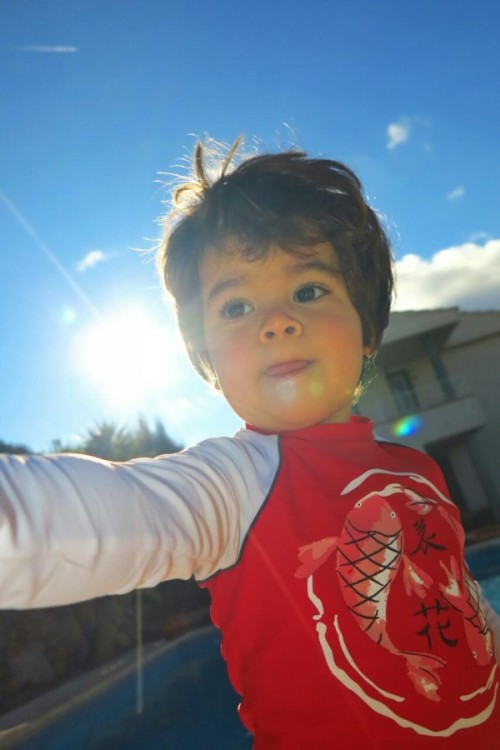 I have been waiting for some sunshine to show off T-Rex's new Sunuva swimwear. I almost braved our local lido in December but I couldn't face the cold in the end, not even for the sake of fashion!  Luckily we had a little mini break to Valencia lined up in January and the sun was well and truly out – hurrah!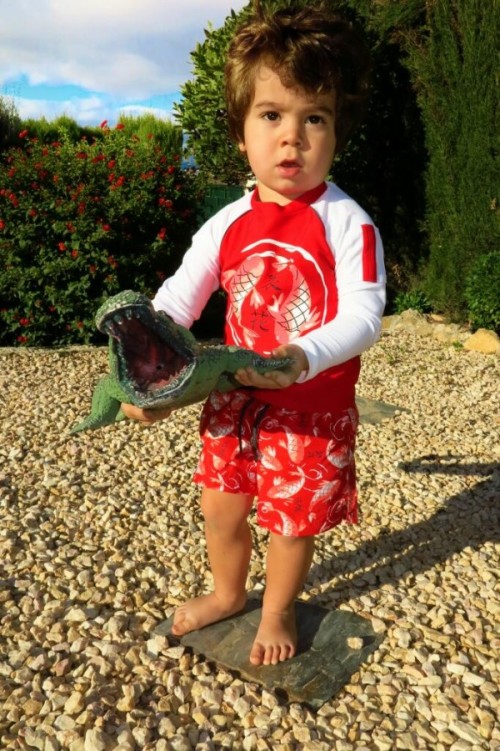 Last year T-Rex's swimwear choice was sharks but this year we have gone a bit more zen with this red boys Koi fish rash vest and shorts from Sunuva. For those who don't know, T-Rex is a quarter chinese and so I thought the Koi were a really cute nod to his asian roots.
I've mentioned before that we almost lost T-Rex on a beach in Sydney and so now I am really keen to always buy him bright swimwear but that still looks cute and cool.  I also love the fact that Sunuva's swimwear is UV protected at UPF50+  such a great idea to have added protection and Sunuva definitely seem to be the most stylish brand doing it.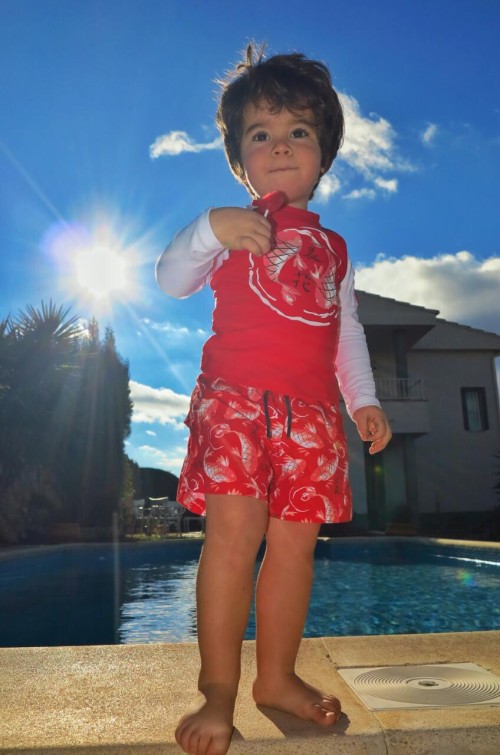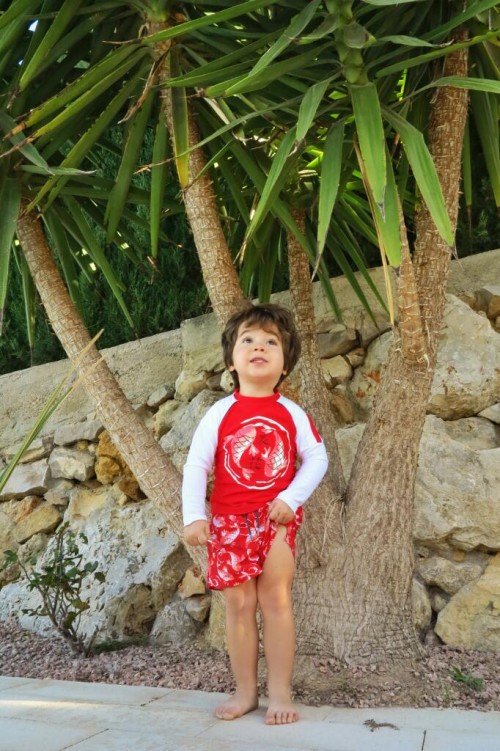 Check out Sunuva's new collection – they have some really cute floatsuits for babies and a gorgeous range for siblings or just visit their website for a bit of sunny beach escapism – this video will have you yearning for tropical holidays.  If it's good enough for Harper Beckham and Eric Cowell then it's definitely good enough for T-Rex.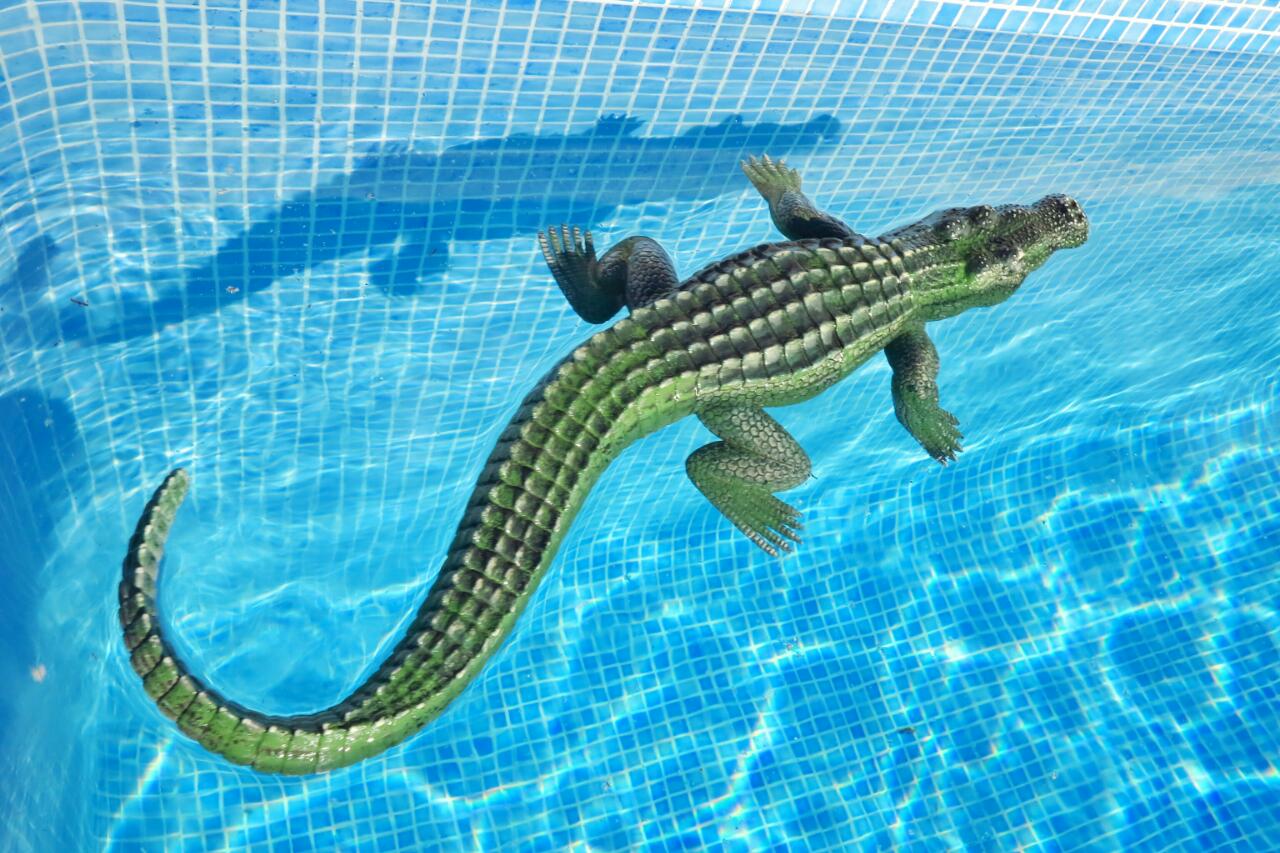 This post is in association with Sunuva – thanks for upping our cool ranks on the beach this summer.
Images By Ross Macleod and copyright Bikinis & Bibs