The Artà Of Kimono Dressing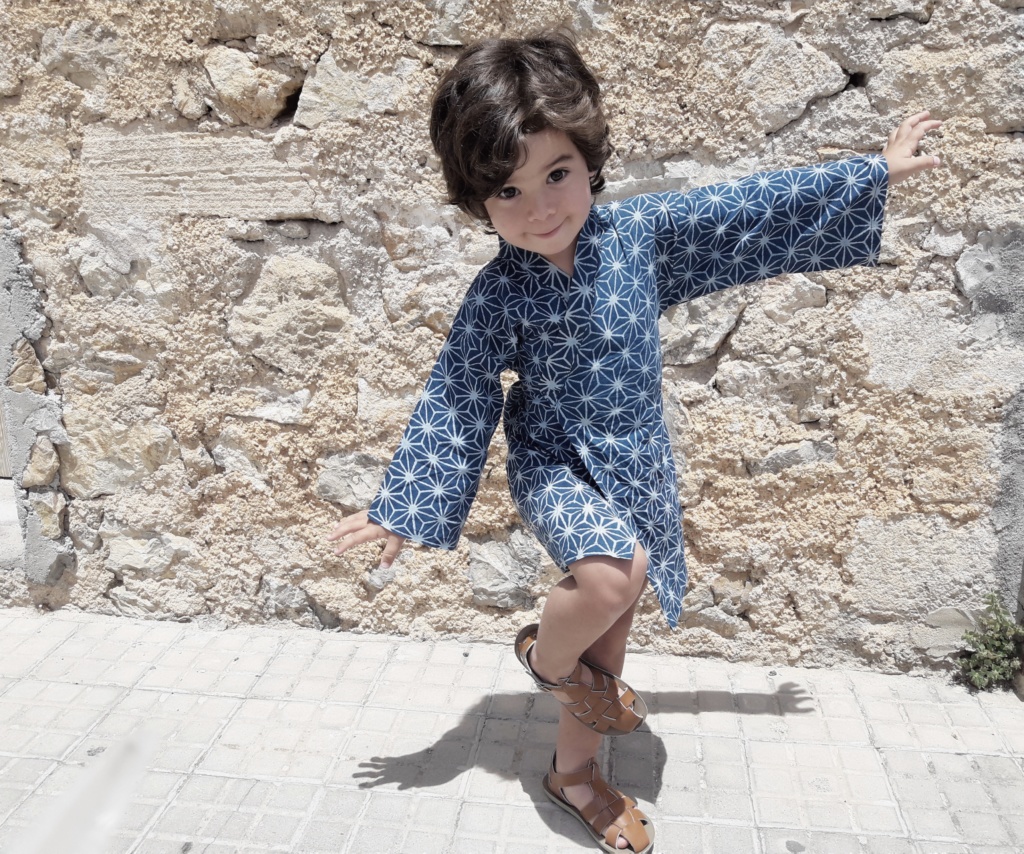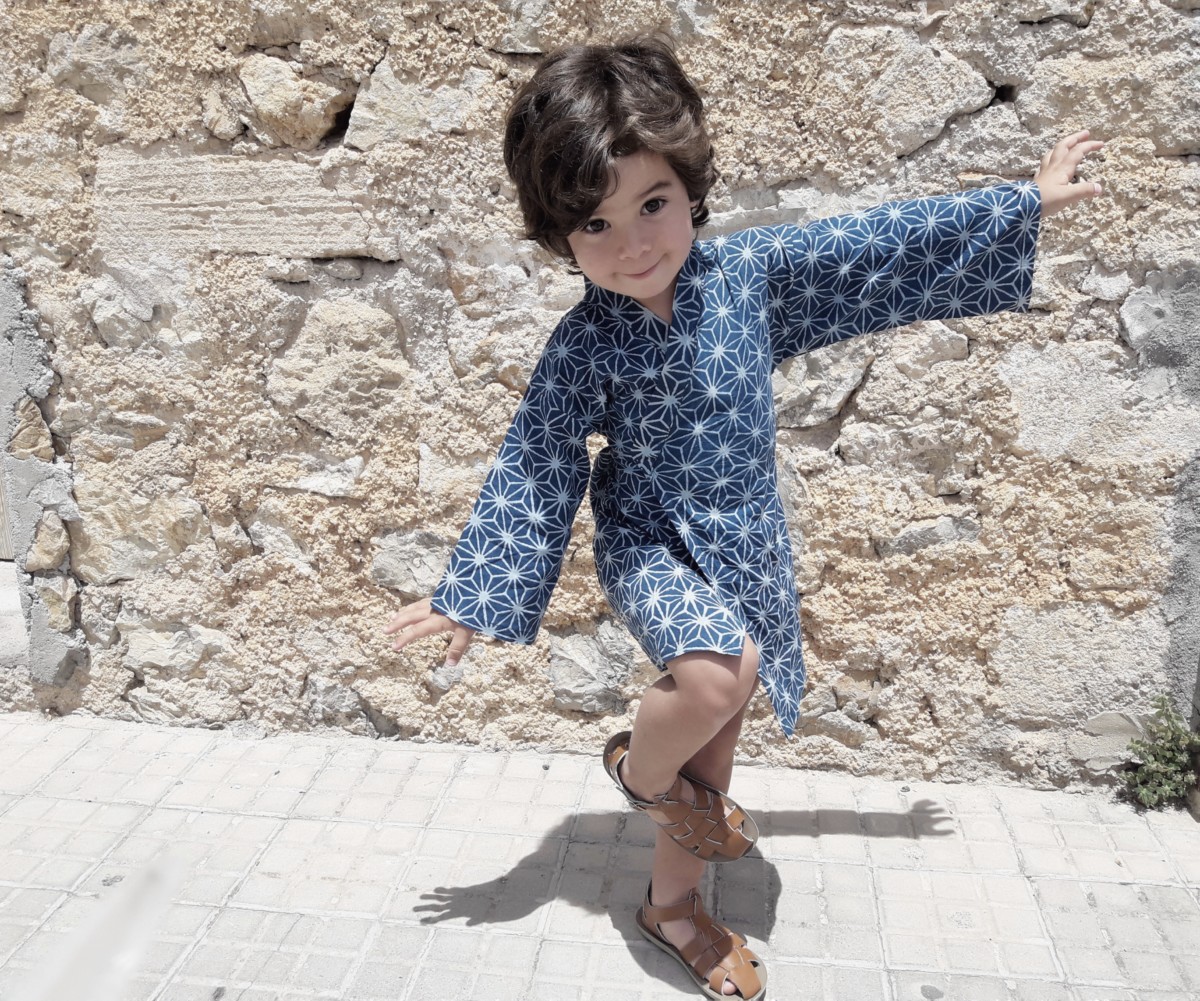 I had every intension of pairing this Olive Loves Alfie kimono with skinny jeans or lightweight trousers but actually, our kimono, on its own, turned out to be a perfect cool outfit for our visit to the arty town of Artà in north east Mallorca.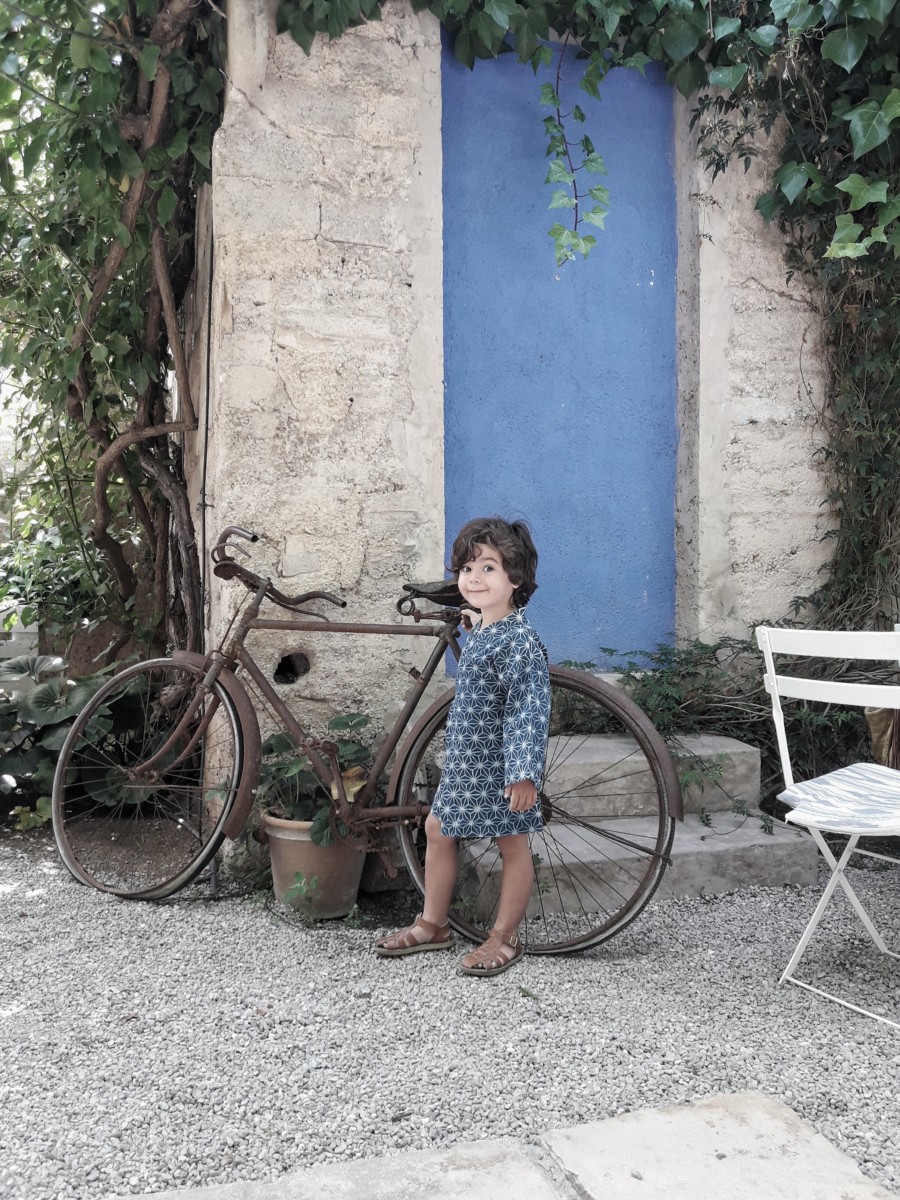 The kimono is Olive Loves Alfie's own brand (read more about OLA here) inspired by their trips to Japan. It is for girls and boys and block printed on 100% summer weight cotton, making an ideal cover-up for hot summer days. Rex is a quarter Chinese and so I love seeing him in traditional Asian clothes that have a modern take, like this.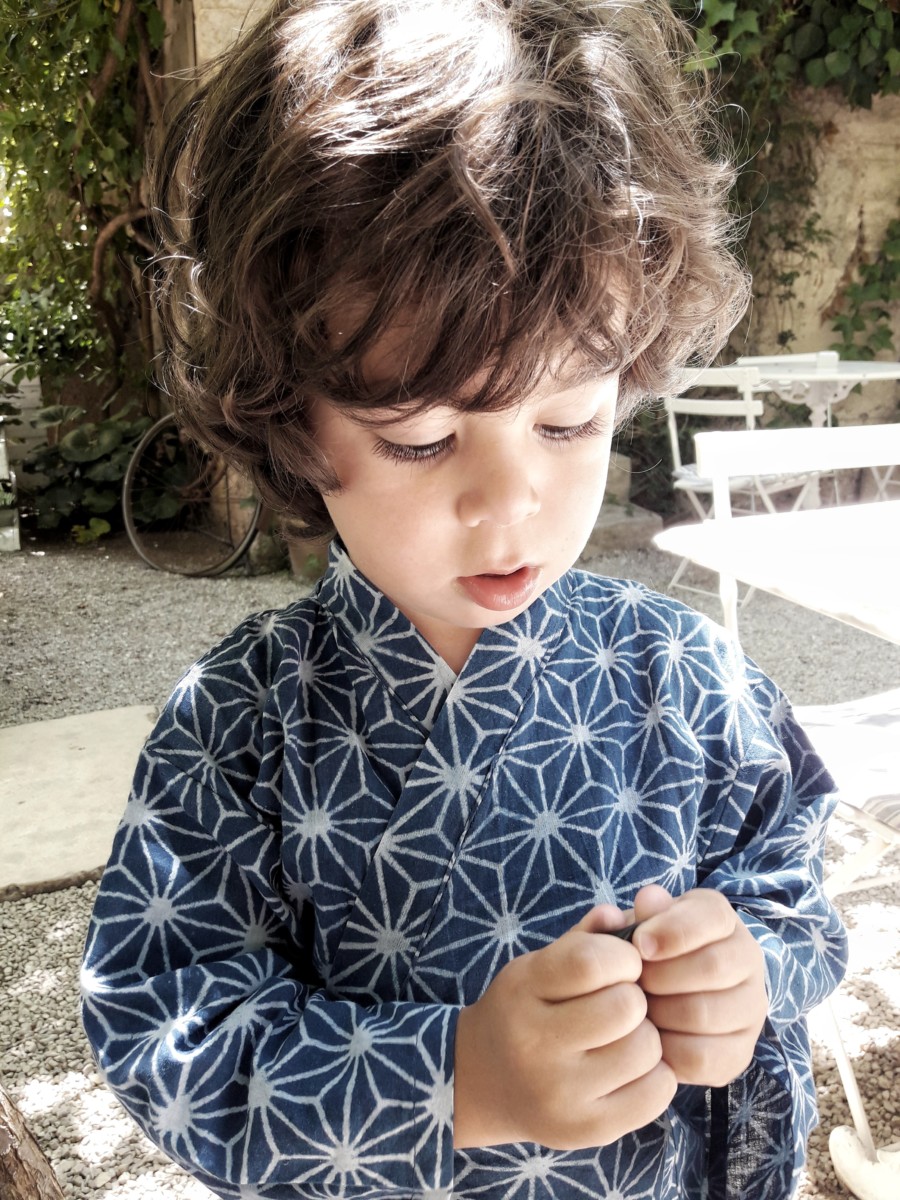 We were visiting Artà straight from the beach and Rex was still a bit wet and sandy. Rather than wrangle some shorts and a t-shirt onto his sticky sandy skin, I put his kimono on which is soft and airy. It is easy to get on with two simple ties and also great for protecting him from the sun with its long sleeves.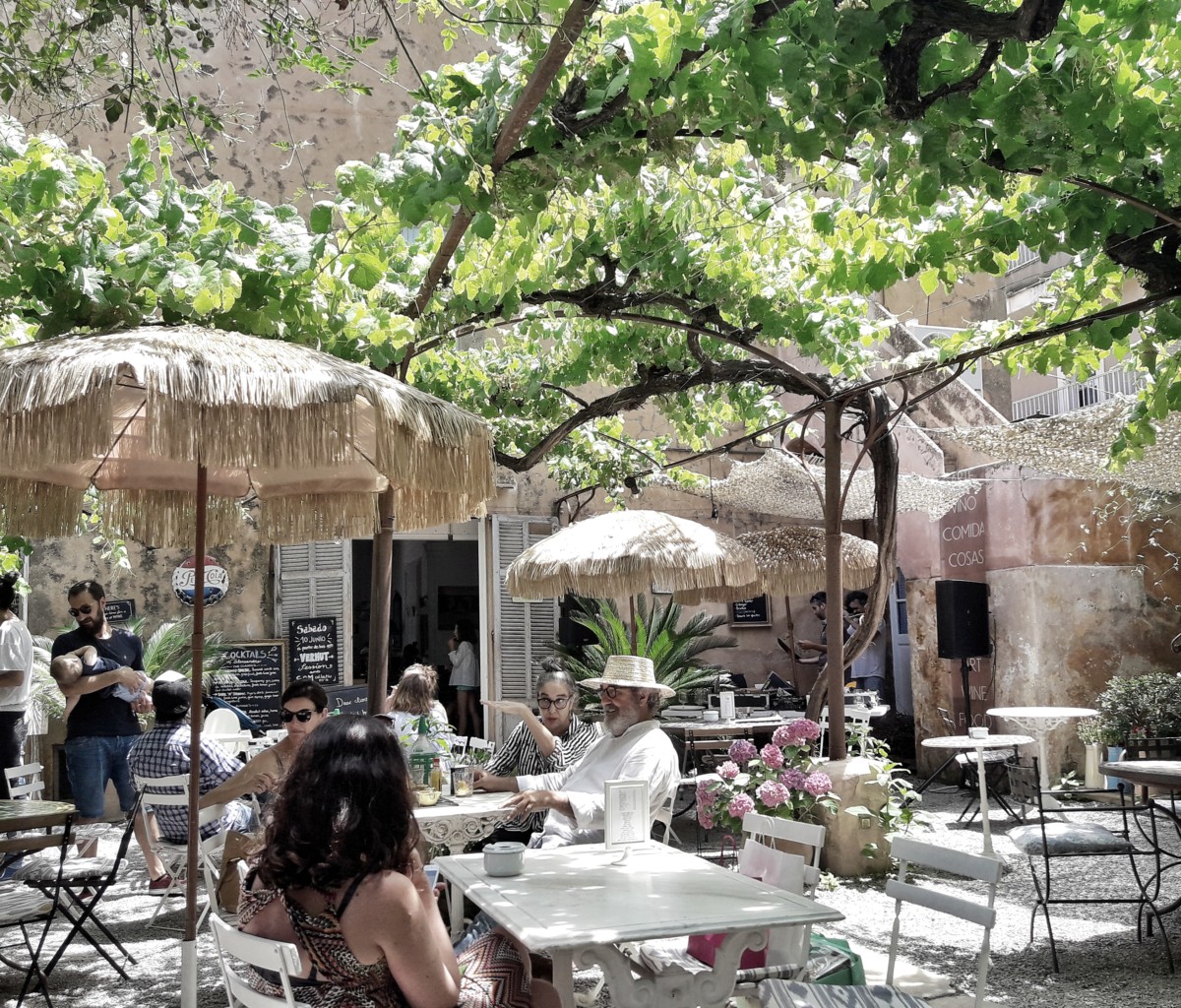 Artà is the bohemian corner of north east Mallorca and has a long cobbled street full of pretty cafes, restaurants and shops. We stopped at Cafe Parisien for an apple juice and some homemade croquettes. This cafe is perfect for families with a large enchanted garden in the back, live music and a pile of colouring in books and crayons for the kids. There is a children's menu and the staff were very kind showering Rex with compliments on his outfit.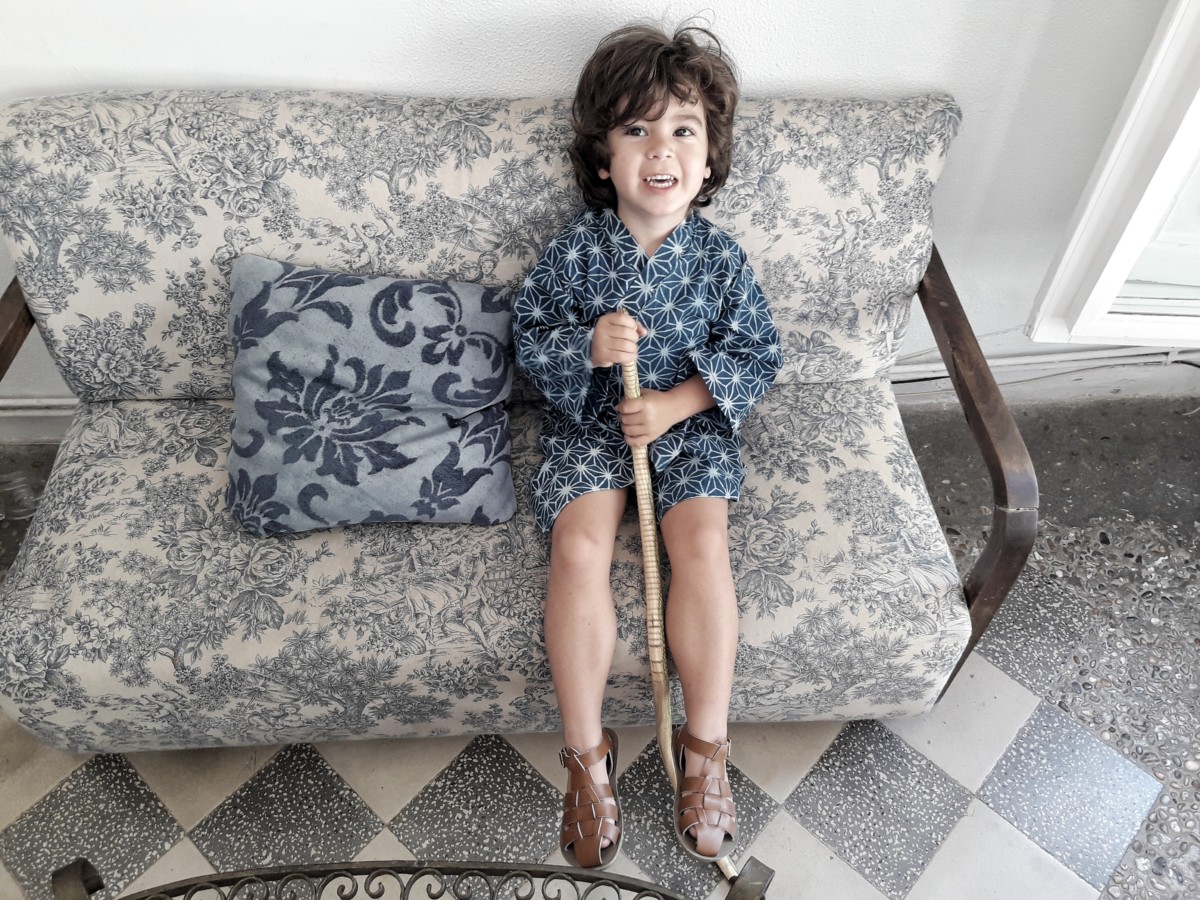 So if you are planning a summer holiday and are looking for a unique cover-up, also know that Olive Loves Alfie's kimonos are made in London by the Heba Women's Project which supports women from diverse cultural backgrounds giving them new skills and friends in a safe environment.
It is a lovely piece to own and when Rex has grown out of it I look forward to hanging it on my wall…I'm sure that's what they would do in Artà.
Rex also wears waterproof leather sandals from Olive Loves Alfie
For more information on Olive Loves Alfie read here and visit the website www.olivelovesalfie.co.uk
Photo By: Copyright Bikinis and Bibs