Bioderma Kids SPF50+ Sun Mousse: A Review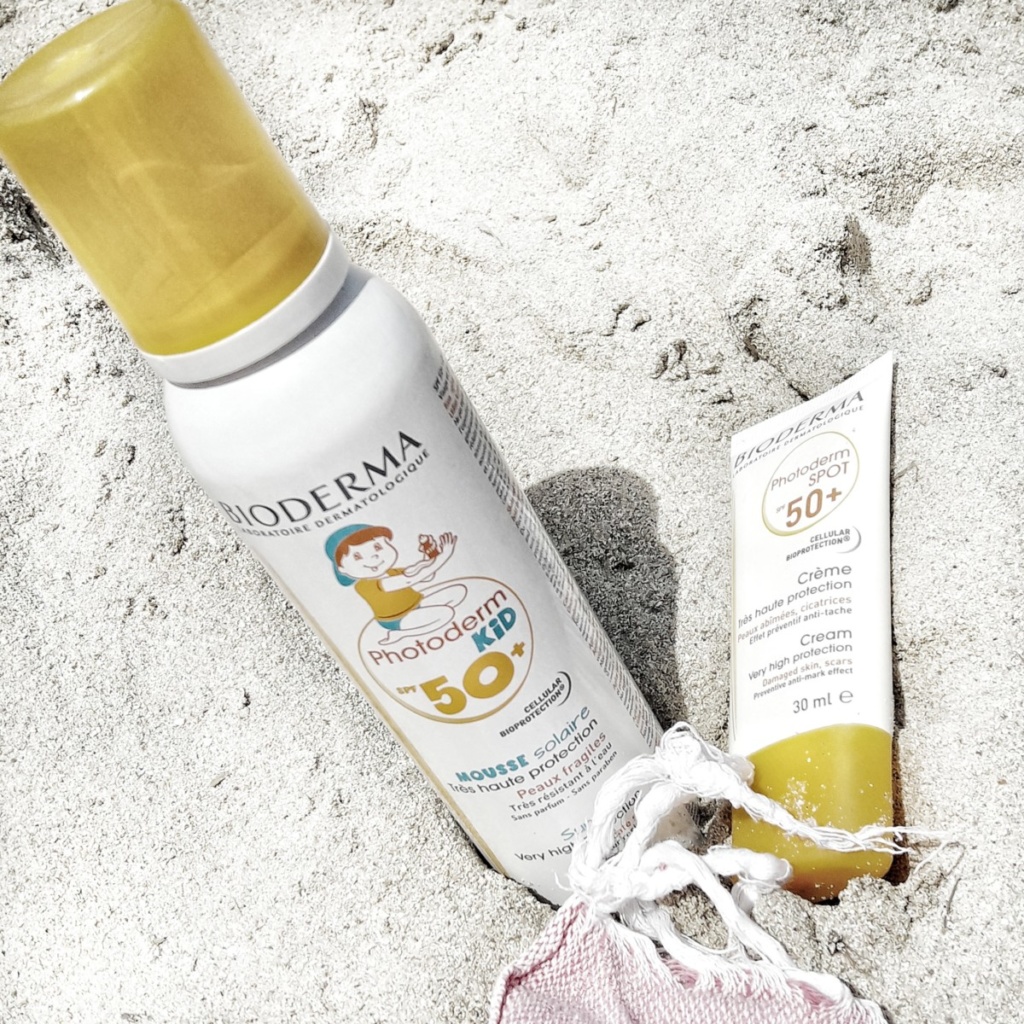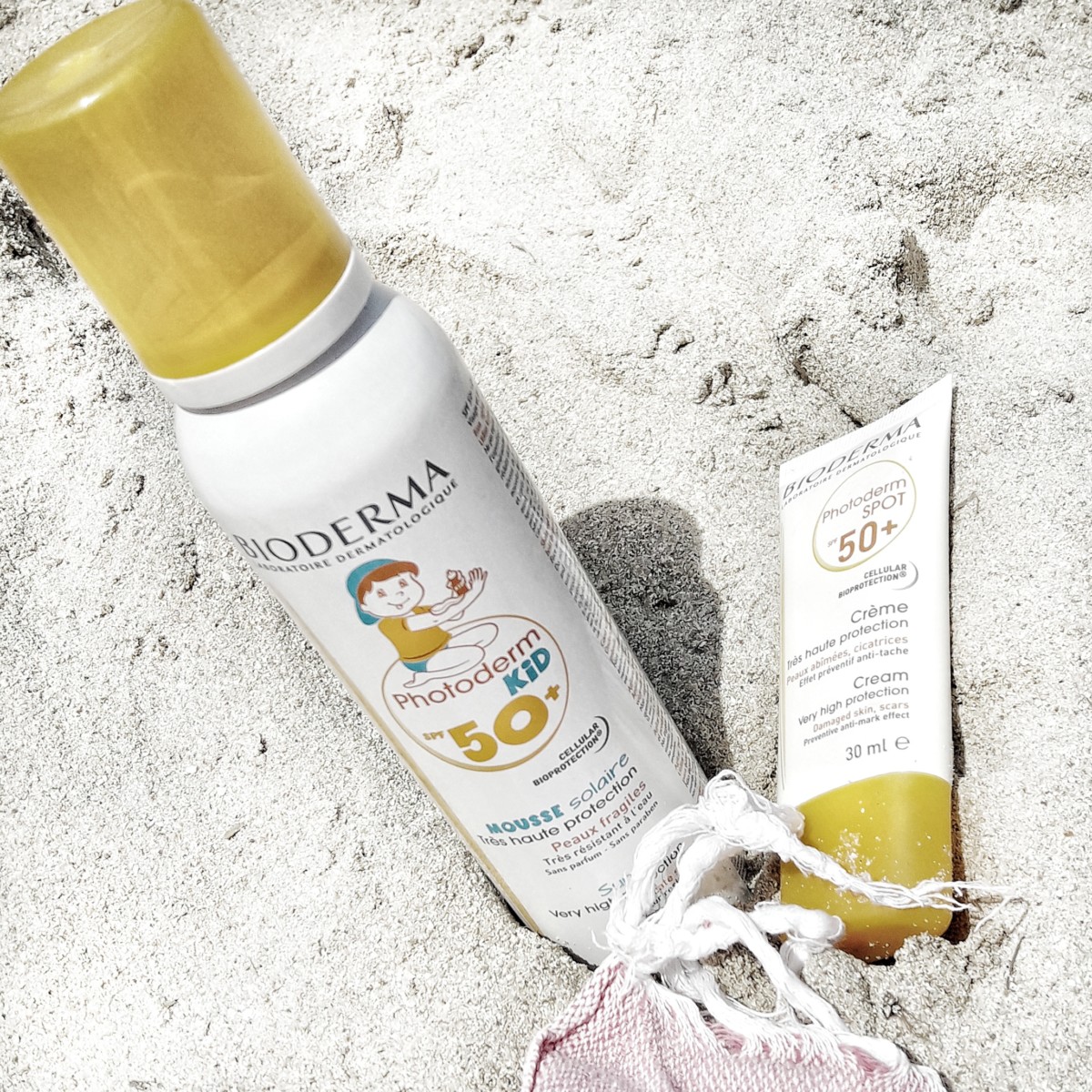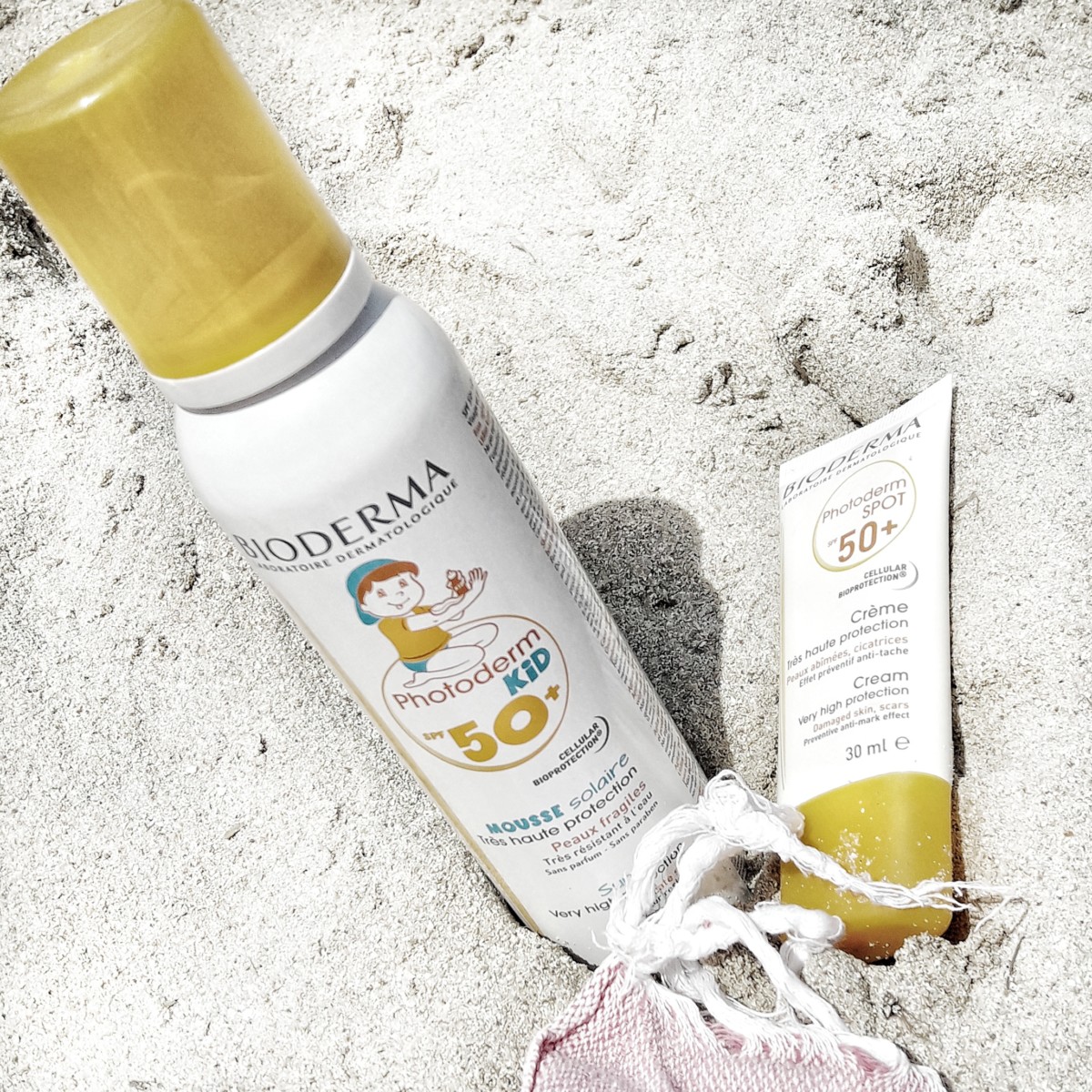 We have been trialing a couple of the Bioderma suncare products during this first week of being away. Both myself and Rex are olive skinned but we still burn easily when we have not been exposed to the sun for a while. The brand's new SPF 50+ sunscreen mousse for kids is aimed at giving long lasting protection whilst making the process of application fun and easy. I have also been using a specific pigmentation sunscreen for my face to help prevent sunspots and protect already damaged skin. Here is how we both got on.
Bioderma Photoderm Kid 50+ Mousse
It's a novelty to have a sunscreen in a mousse but I also like the fact that Bioderma is a recognised french skincare brand created by dermatologists. They have many of their own patents and their philosophy is to use only necessary ingredients, so all suncare products are unperfumed and free from questionable ingredients such as *parabens, *phthalates and *formaldehyde. I really like to use all natural products where I can but I'm also aware that sometimes certain ingredients are necessary to do the job.
Application: As Rex gets older (he's three and a half) I'm finding putting sunscreen on him is getting more difficult but offering to squirt a smiley face on his tummy wins him over, he finds it really funny and wants it on his back too – perfect. Due to its high water resistance and very high protection, you only need small squirts to go a long way. Our first attempt saw a very white Rex as I got a little carried away with squirting it on him. Also, I'd advise applying before putting on swimwear – the mousse is thick (for good reason) but this also means it can stain so you just need to be a bit careful.
Verdict: I like the way it lasts for a very long time even with him going in and out of the water. The mousse is a good idea for making it fun even though a little bit of practice is required to distribute the right amount. Fragrance free, Paraben free and Octocrylene free are all good things in my opinion and do not seem to compromise the end result. If the mousse is not for you then there is also a 50+ spray and milk. The mousse is for children aged 12 months and above.
Bioderma Photoderm Spot SPF 50+
Before now, I was unaware that a sunscreen existed to specifically target skin that has already been damaged by the sun. Unfortunately I am a massive sun worshipper and the result of spending many years in the sun has meant that my skin now has pigmentation and sun spots, especially on my face. This Bioderma sun cream is especially for damaged skin and scars and contains liquorice extract which slows down melanin production, preventing sun spots and hyperpigmentation (skin darkening) of scars. It is also recommended for those who might have had certain skin treatments such as laser.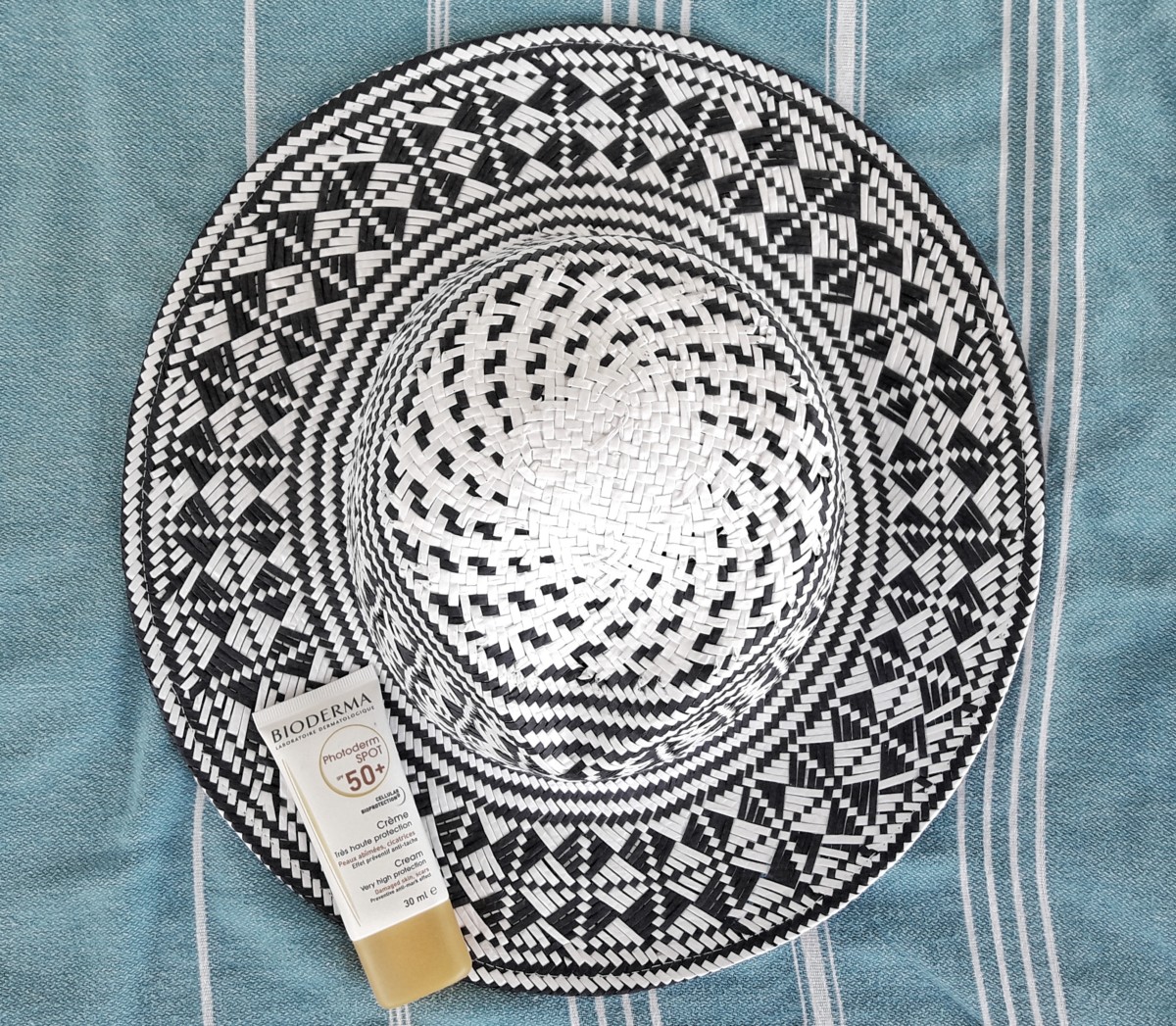 Application: I have been using this every morning before moisturiser. It's light and non greasy and I like the fact that I am using a product that specifically protects the sun damage on my face – tanned sunspots and pigmentation are not a good look. I also have a small keloid scar on my décolletage which goes a funny colour in the sun and so I apply a small amount to that too.
Verdict: It definitely does the job and after five days in the sun I'm not patchy. It is a sun protection so don't expect to get much colour but that is the point as I personally find getting a tan on already sun damaged skin tends to look uneven. If you would like some even colour on your face then there is a tinted version.
I've never used Bioderma before but I really like the fact that they have so many targeted products. We all have very different skin types and so it's good to know that if you do suffer from any skin disorder they have a whole range available.
All Bioderma products have UVA and UVB protection and activate the skin's natural defences with their Cellular Bioprotection patent.
You can see the full Bioderma Photoderm suncare range at www.bioderma.com.  A select range is also available in the UK from Boots.
*Definitions provided by Bioderma:
Octocrylene is a chemical filter absorbing UVB, so it protects skin against UVB rays damages. It is safe up to 10% in formulation in Europe. In higher dosage it could be potential irritant, and lead to contact dermatitis. It is used in Photoderm range in safe dosage. Only Photoderm Kid and Photoderm Mineral don't contain this chemical filter.
Parabens (methylparaben, ethylparaben, propylparaben, butylparaben and isobutylparaben) are preservatives, so stop fungus, bacteria and other microbes from growing in creams and makeup, especially in the moist, warm environment of a bathroom. Parabens are blamed to cause cancers, especially breast cancer but it is not proven yet by scientific community. Parabens are not used in Photoderm range.
Phtalates are linked to endocrine disruption, developmental and reproductive toxicity, and cancer. They have been banned from cosmetics in the European Union, but still remain prevalent in U.S. products. Dibutylphthalate was used as a plasticizer in products such as nail polishes (to reduce cracking by making them less brittle); dimethylphthalate was used in hair sprays (to help avoid stiffness by allowing them to form a flexible film on the hair); and diethylphthalate was used as a solvent and fixative in fragrances. Phtalates are not used in Photoderm range.
Formaldehyde (Formol) and formaldehyde-releasing preservatives are used in many personal care products, particularly in shampoos and liquid baby soaps. These chemicals, which help to prevent microbes from growing in water-based products, can be absorbed through the skin and have been linked to cancer and allergic skin reactions. Formaldehyde is not used in Photoderm range.
This post is in association with Bioderma UK who gave me these products to trial. All opinions are my own.
Photo By: Copyright Bikinis and Bibs