London Lido Days With Olive Loves Alfie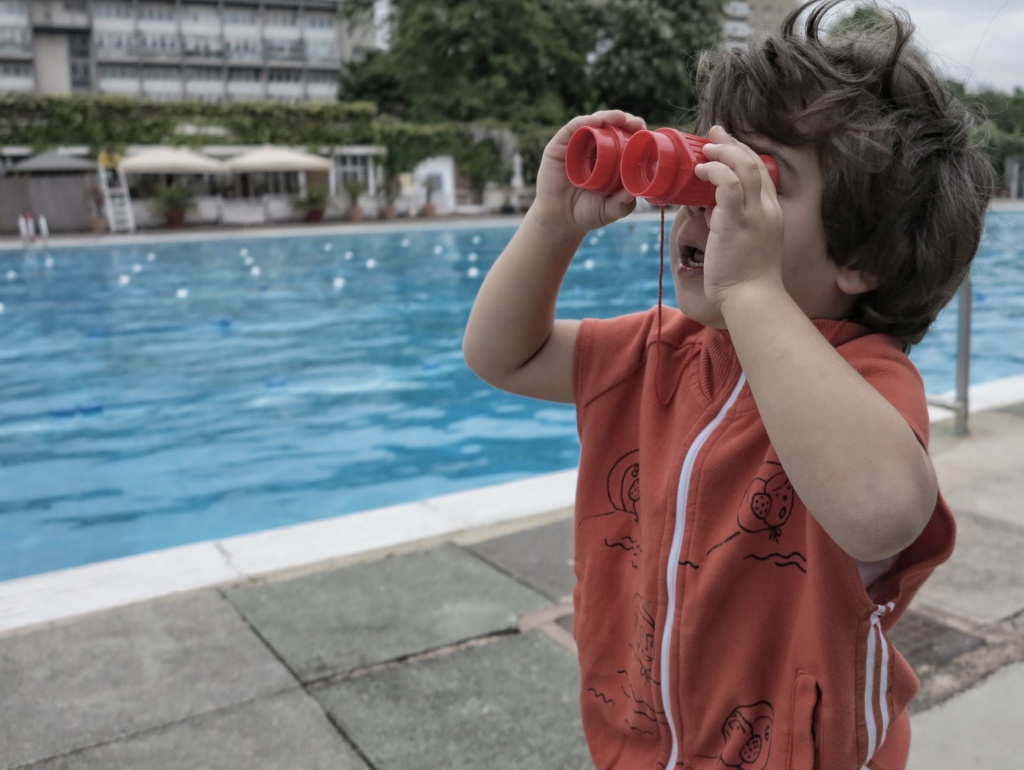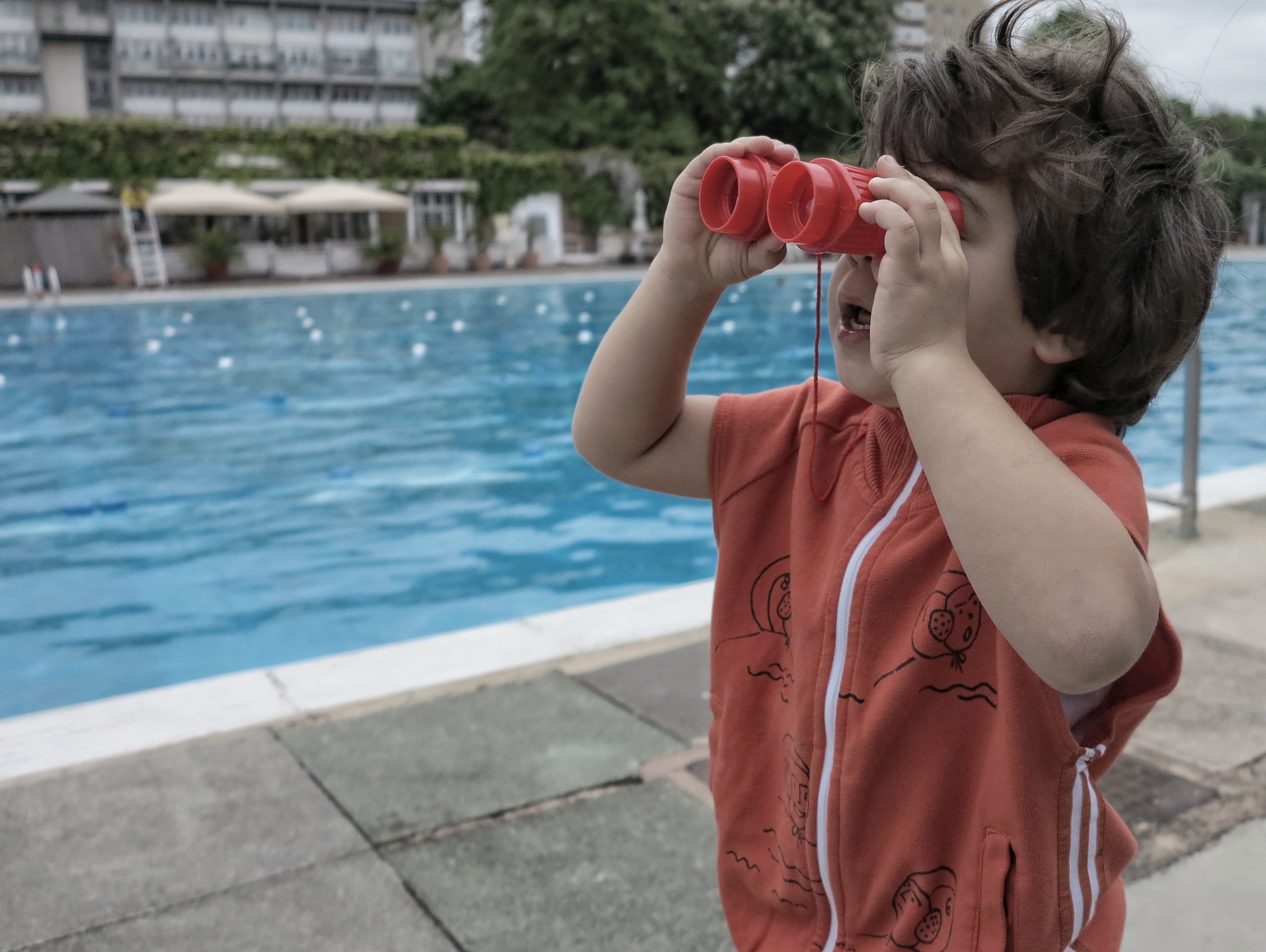 The lack of beach doesn't stop us Londoners from donning our cossies. When it gets warm in the summer (it does eventually) we head to our local Lido for some good old fashioned outdoor swimming. Brockwell Lido is the nearest to us and is a grade II listed building – I personally love its 1930s fairly bland architecture and thought it would make a great backdrop to some of our bright retro style pieces from cool family boutique Olive Loves Alfie.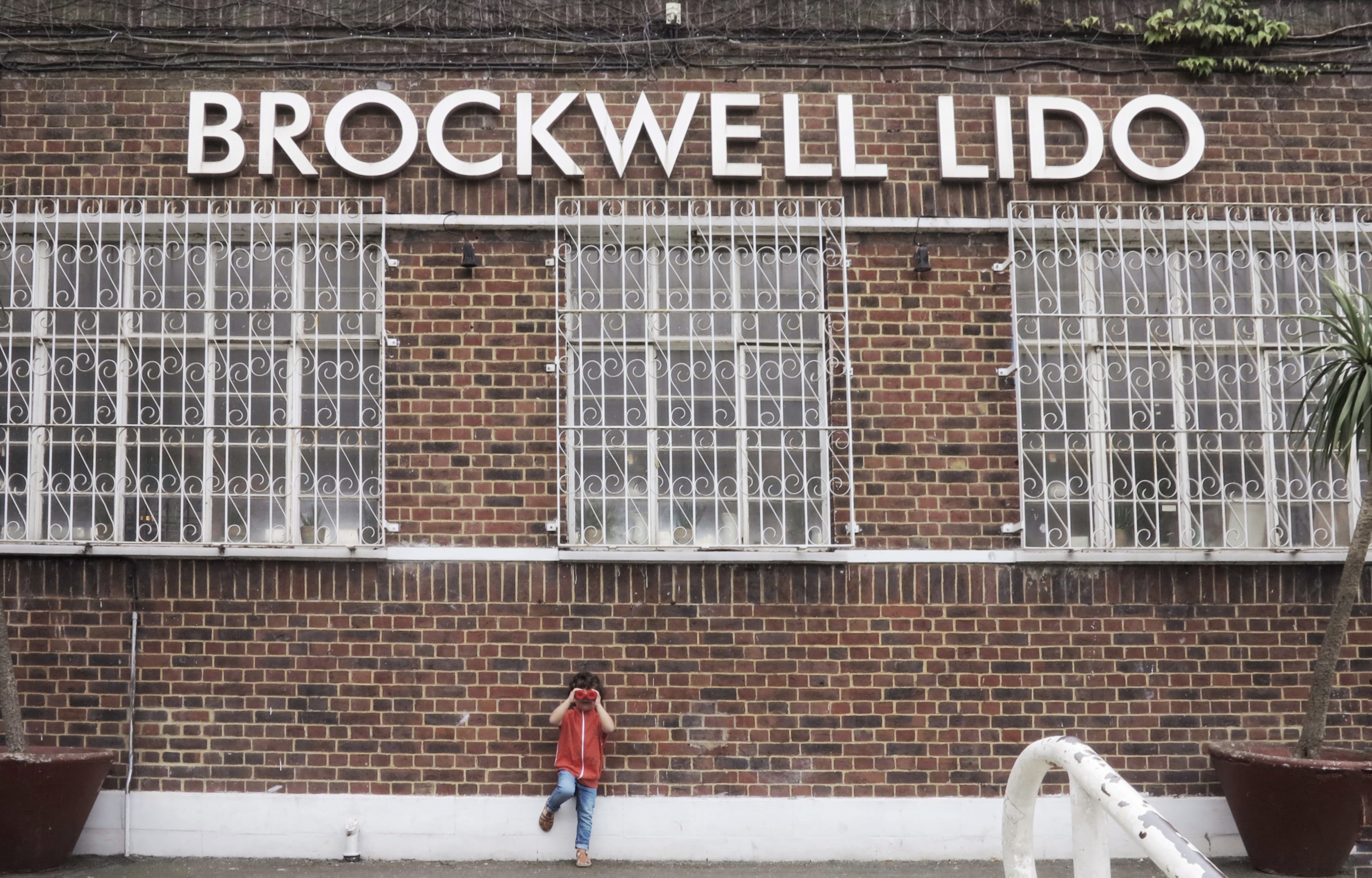 Last year Olive Loves Alfie celebrated ten years as an award winning family lifestyle store. It's a beautiful and creative concept store providing busy parents with a design-led collection of clothes, toys, gifts and home decor. Ashlyn Gibson is the owner and creator of the online boutique and its two London based stores. She is also author to two interior design books for stylish but practical family living. Her focus is on small brands and sustainable products for the modern family. Personally I love her unique style and find the shop a handy one stop space to discover unusual, good quality things for our whole family.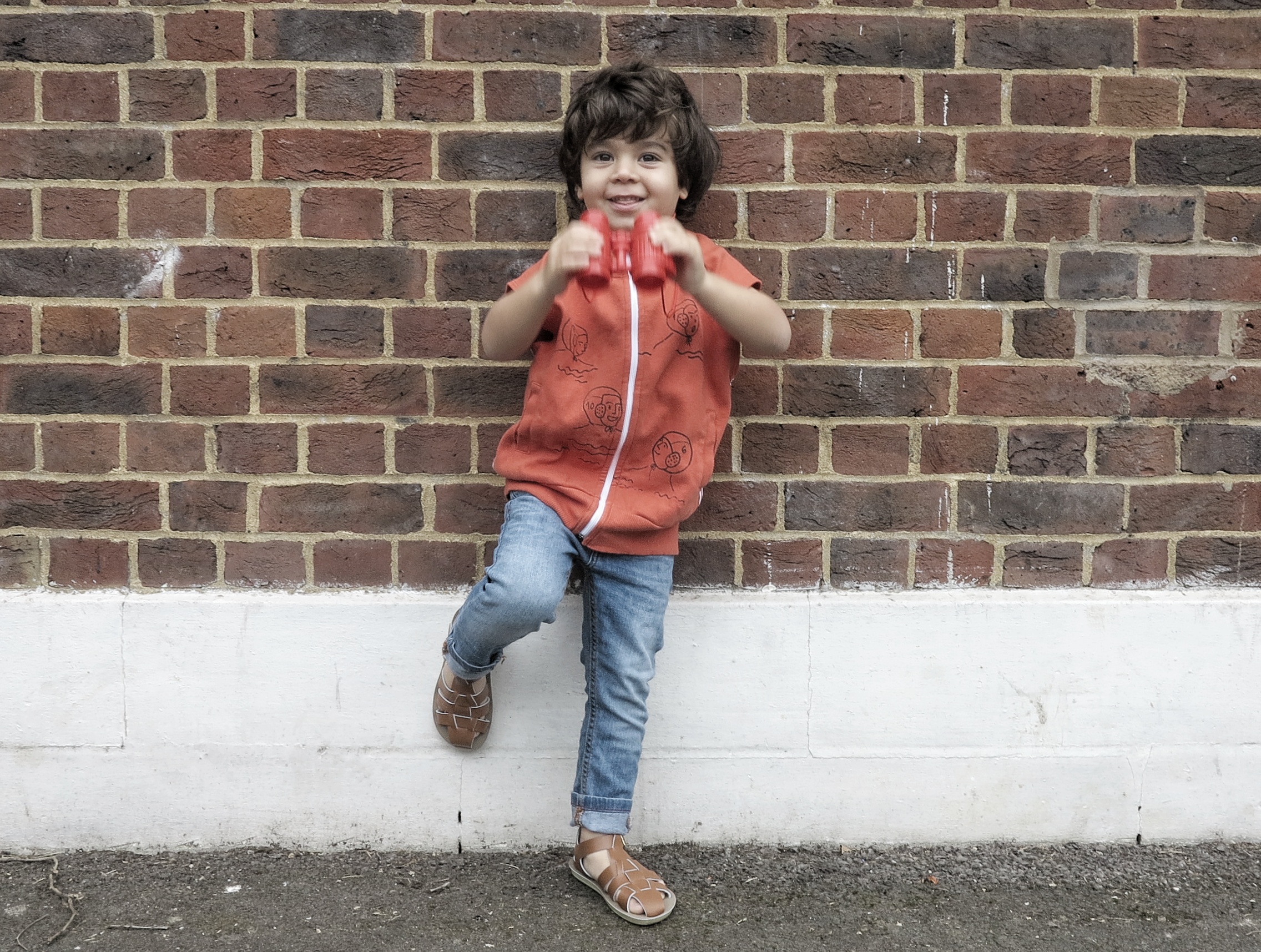 With summer on the horizon I took a look at the Olive Love's Alfie online shop to choose pieces from some of my favourite children's brands including Molo, Bobo Choses and Sun San Salt-Water sandals. I wanted fun meets classic and this is what I decided on…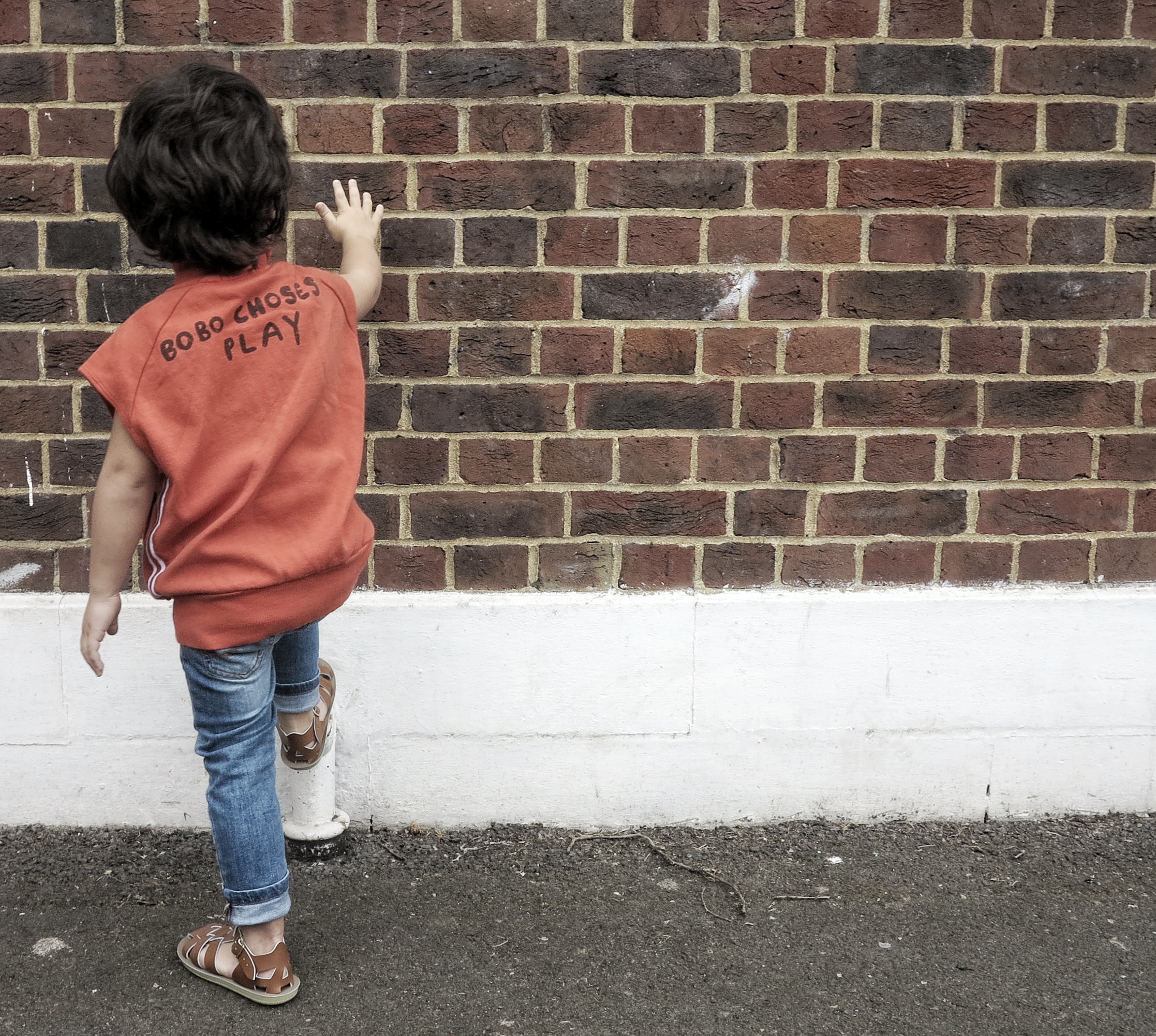 I adore this waterpolo sweatshirt from Bobo Choses – this Spanish brand just reminds me of clothes I wore in the 70s when I was a child but with a contemporary twist. I knew this top would look amazing on Rex with his dark mop of hair and a pair of jeans.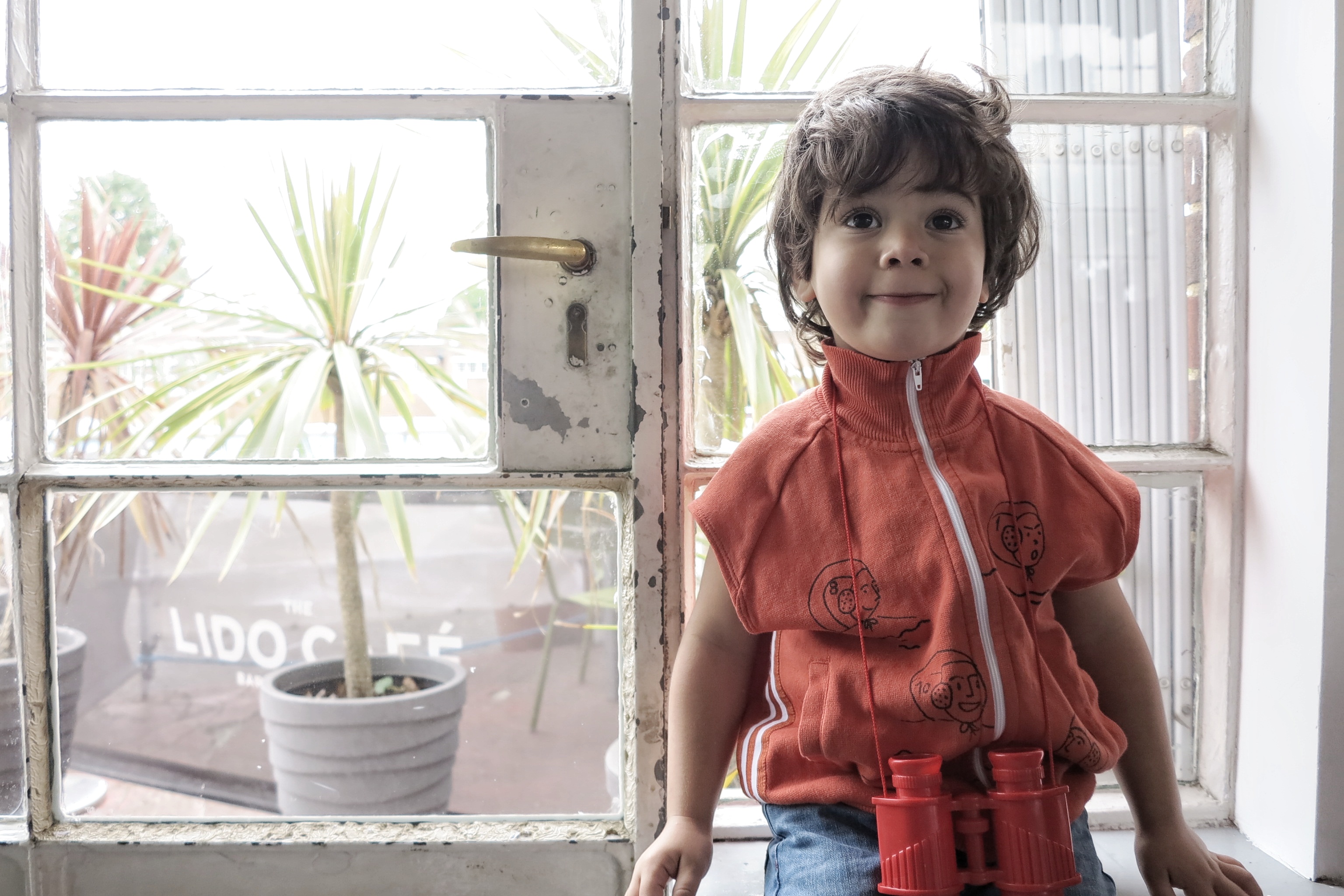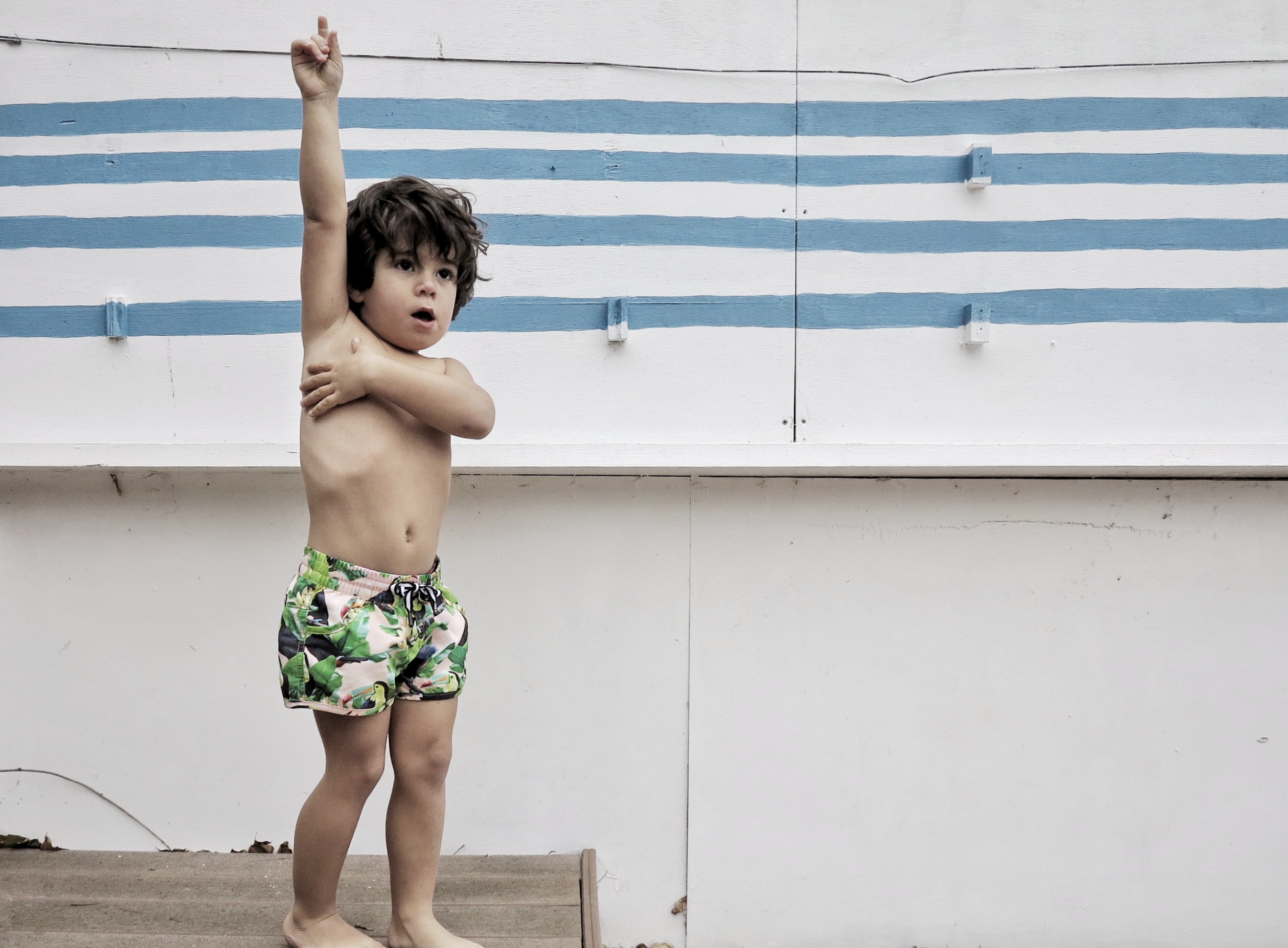 Who needs the tropics for Toucans on your swim shorts? Rex's swimming wardrobe is almost as big as mine and I'm always trying to find something different. He loves these fun shorts from Scandinavian brand Molo and mummy likes them too because they are high-vis on a busy beach (or at a lido!). The print comes in a matching sunhat and girls swimming costume.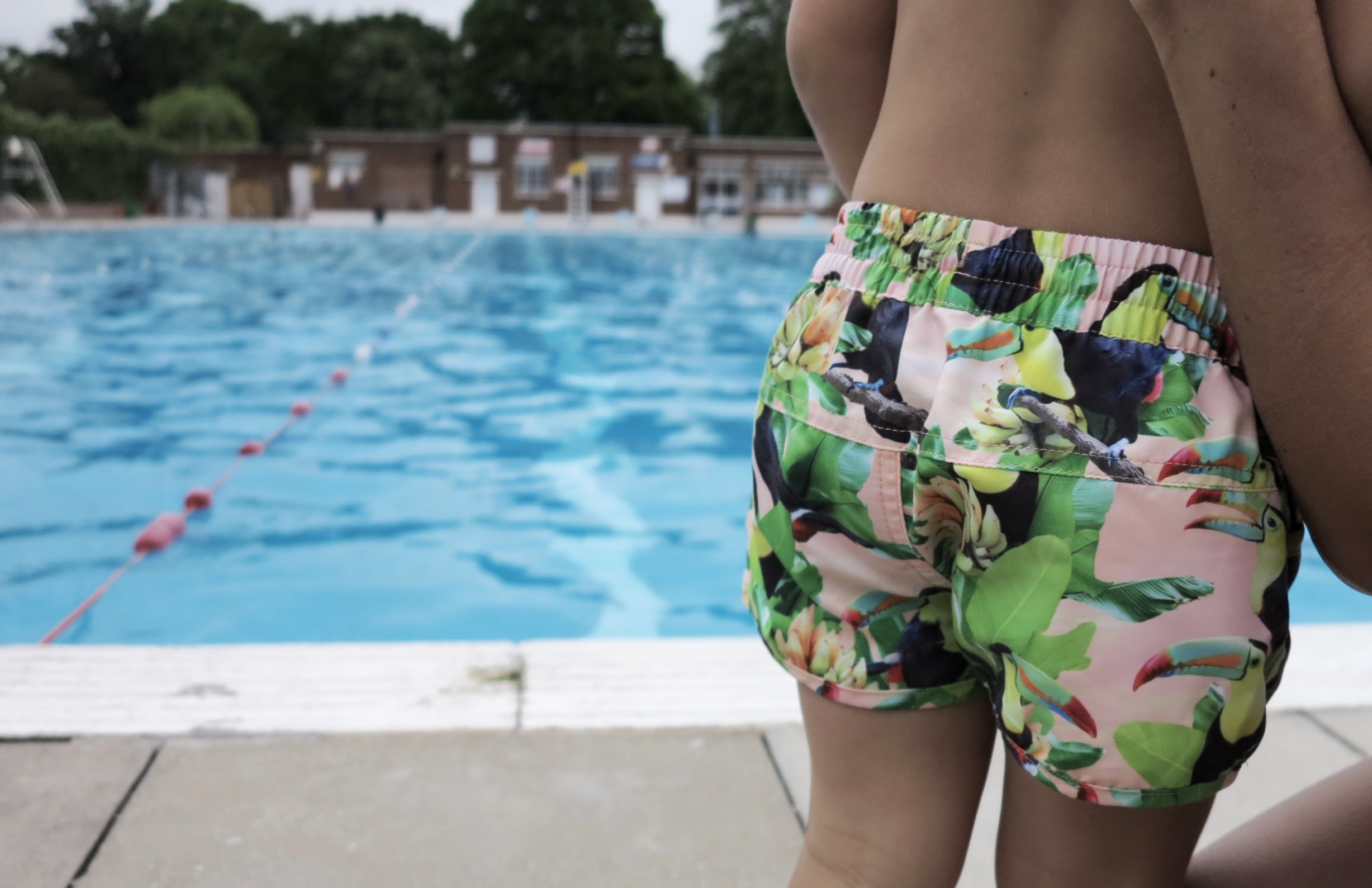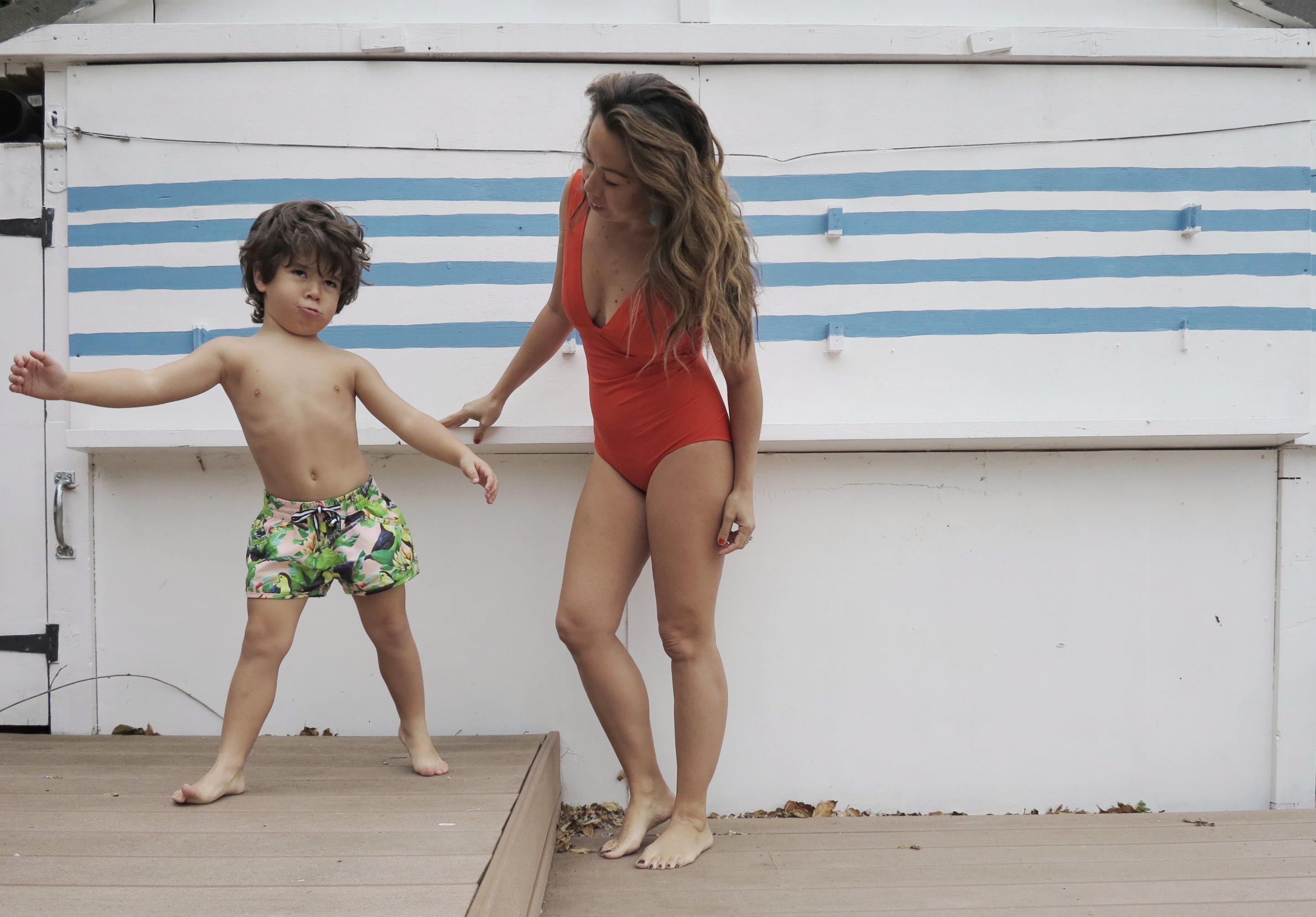 My mum always bought me good shoes in order to 'grow good feet' and I absolutely agree with her theory. I adore the original 1940's American cult brand Sun San Salt-Water for their beautiful leather but water resistant sandals – these are such an amazing summer shoe for kids playing in the water or on the beach, nice and cool whilst also being supportive for little feet. The tan colour is my favourite.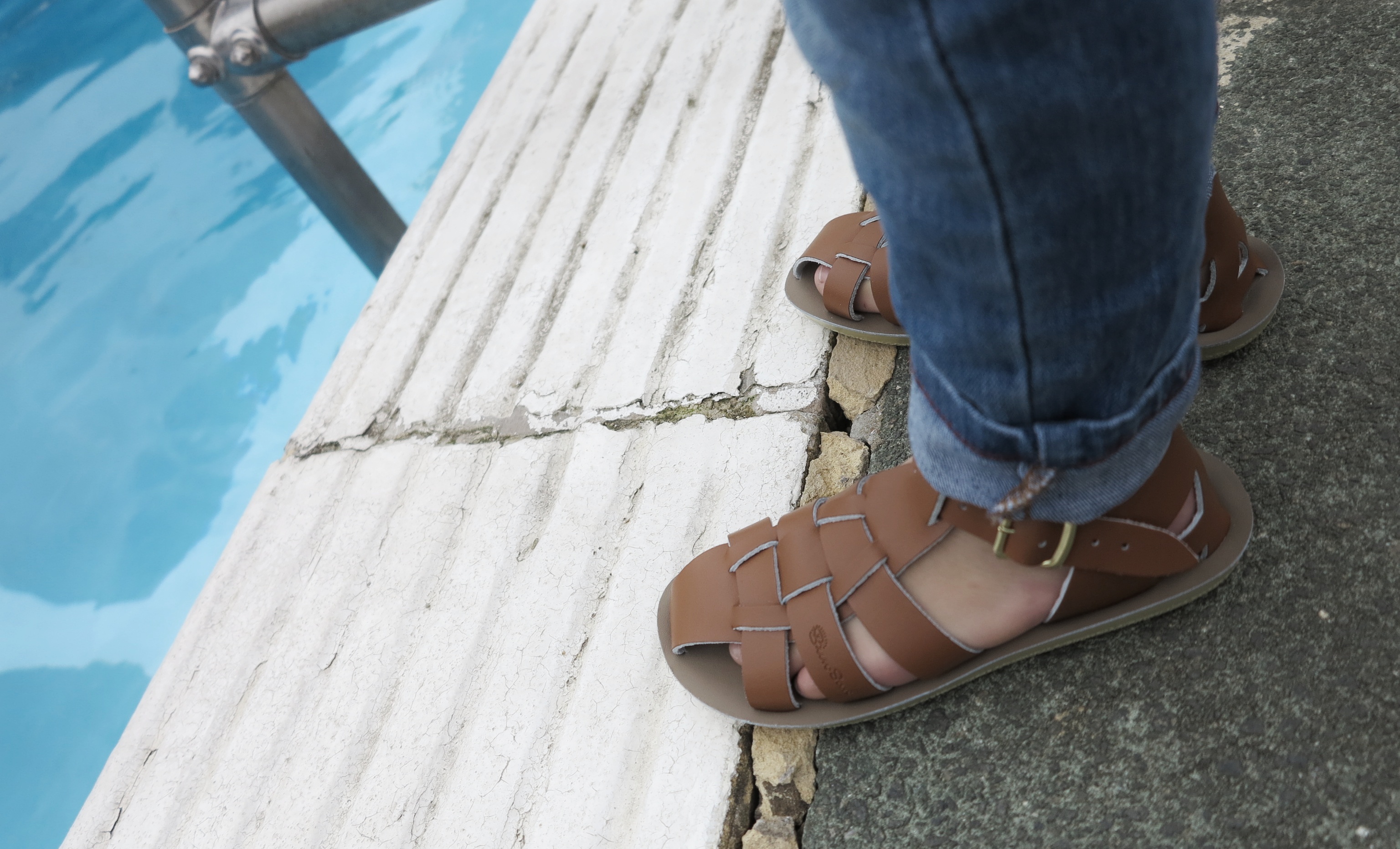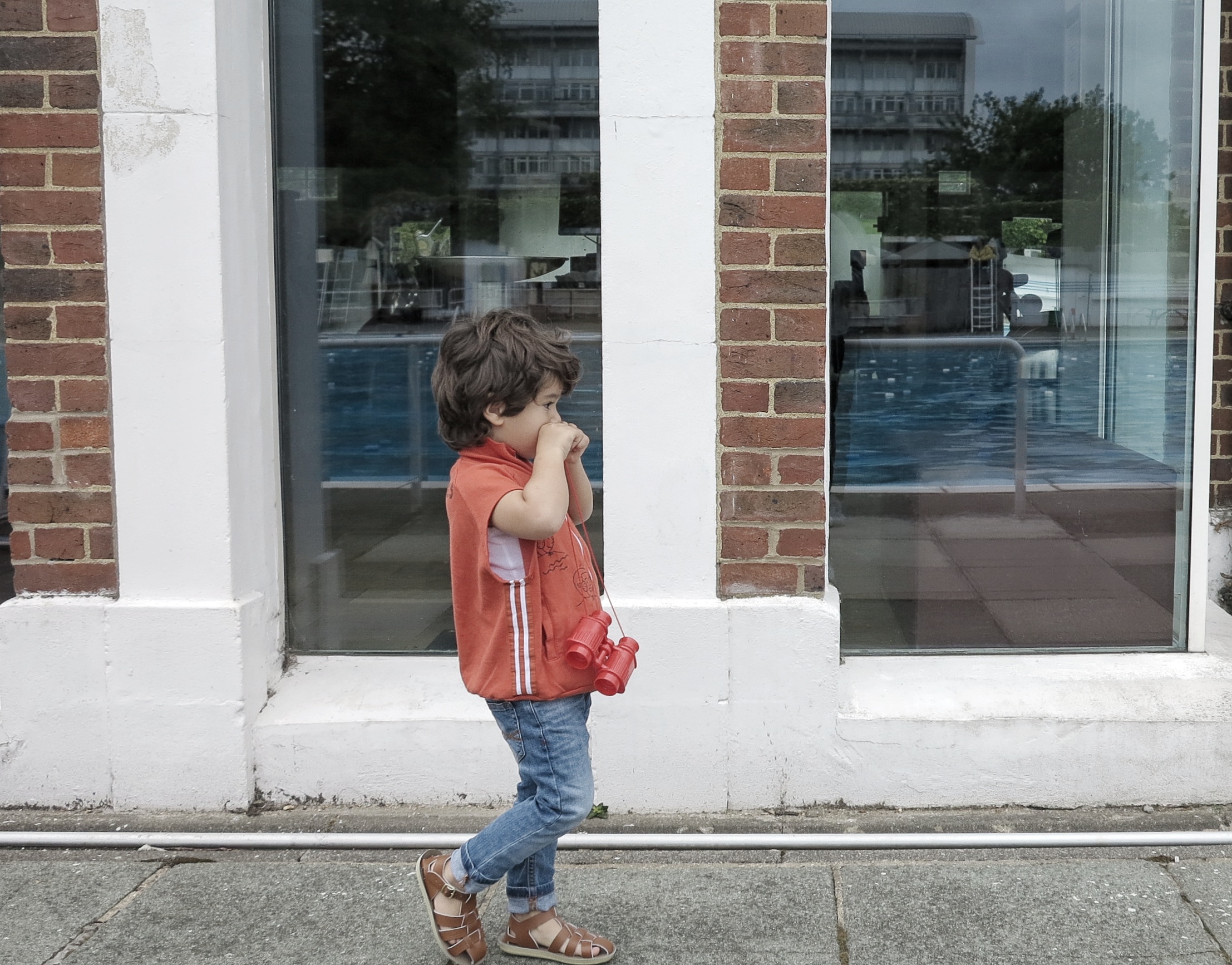 There are so many gorgeous brands on the Olive Loves Alfie website, many of which I hadn't heard of but now really like. Here are just a few more of my summer picks from the collection:
Finally, if you're looking for an excuse to get out of the house and learn some cool new things or just hang out with other mums and their kids, then make sure you check out the Ola Mama events organised by Olive Loves Alfie and covering everything from photography, food and fashion. Held either in one of the stunning London stores or at the Ashlyn's own creative event space The Clapton Laundry.
Rex Wears: Bobo Choses Waterpolo Short Sleeve Sweatshirt
Shark Salt Water Sandals In Tan
I Wear: &OtherStories Red V-Neck Swimsuit
To see more of the amazing collection at Olive Loves Alfie visit their website: olivelovesalfie.co.uk
Photo By: Copyright Bikinis and Bibs