A Winter Beach House – Crantock Beach, Cornwall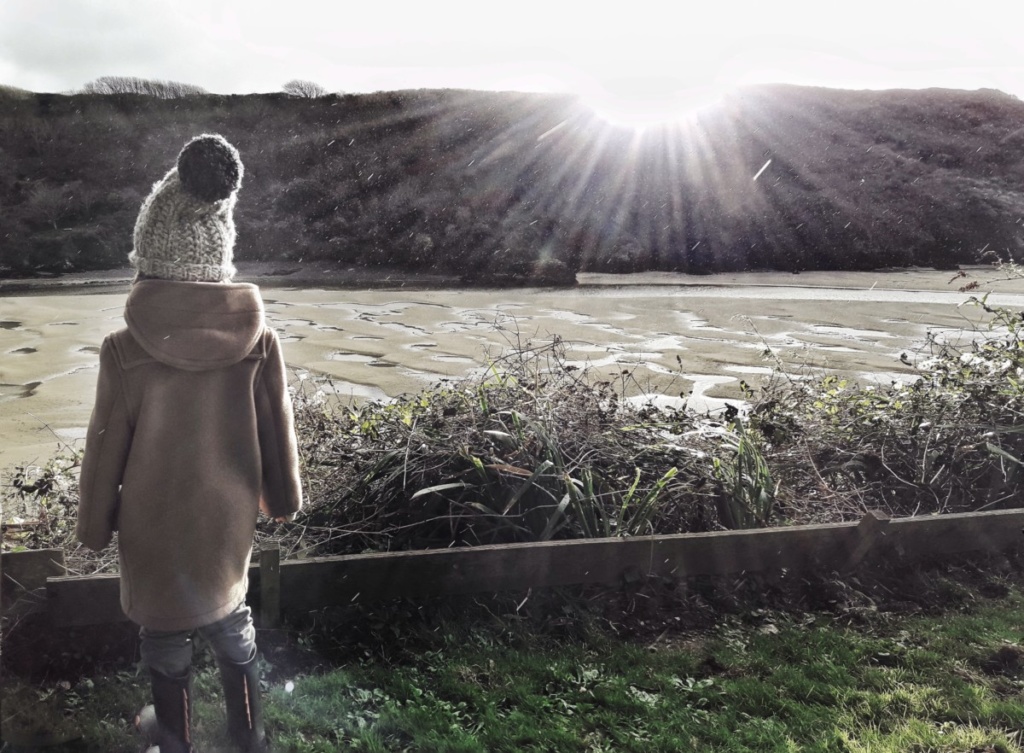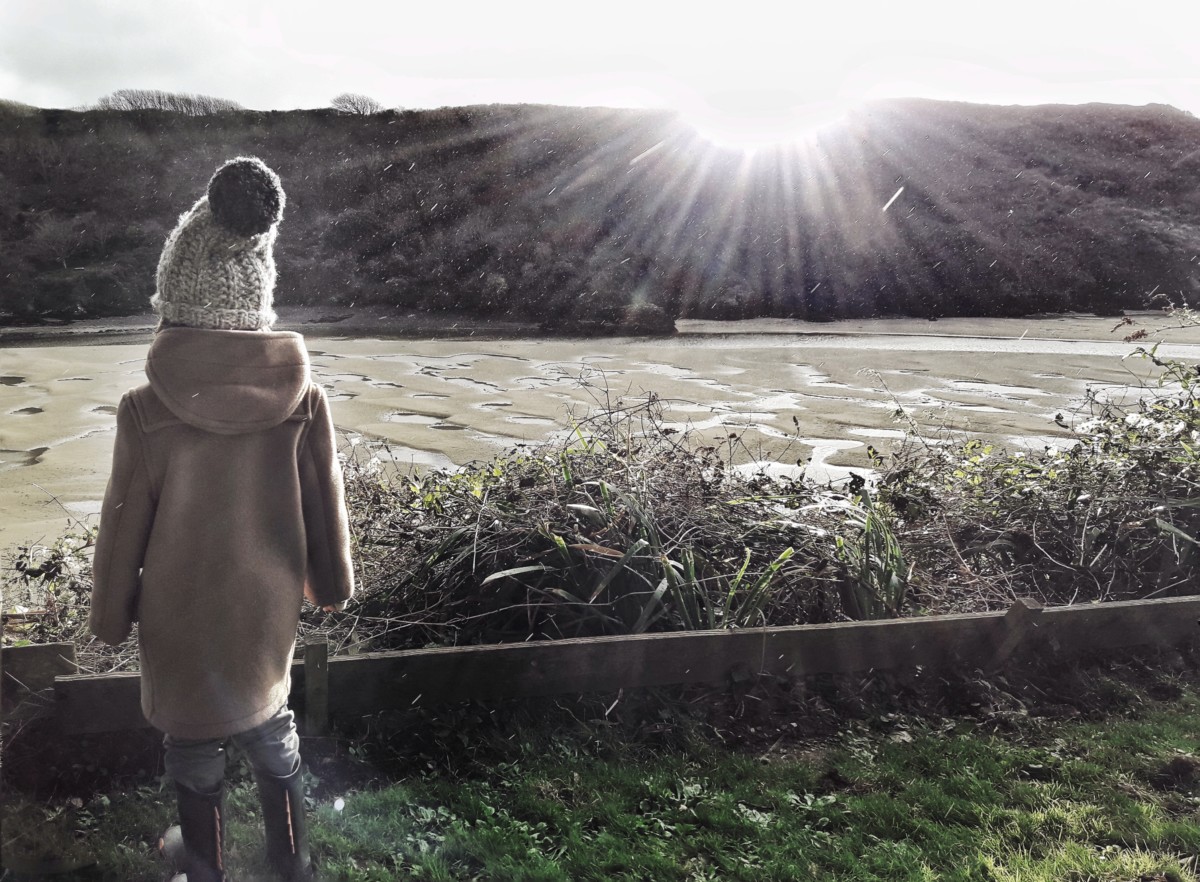 Our winter beach escape to Cornwall could not have come at a better time for me and Rex. Full of coughs and colds we were in definite need of some good blustery beach walks and Cornish air to clear out our lungs. It is the dream to stay in a beautiful family beach house overlooking the sea and this is what Cornish Gems do best. We spent our weekend at Waterside, a warm but spacious split level apartment within a majestic house on a hill, overlooking Crantock Beach.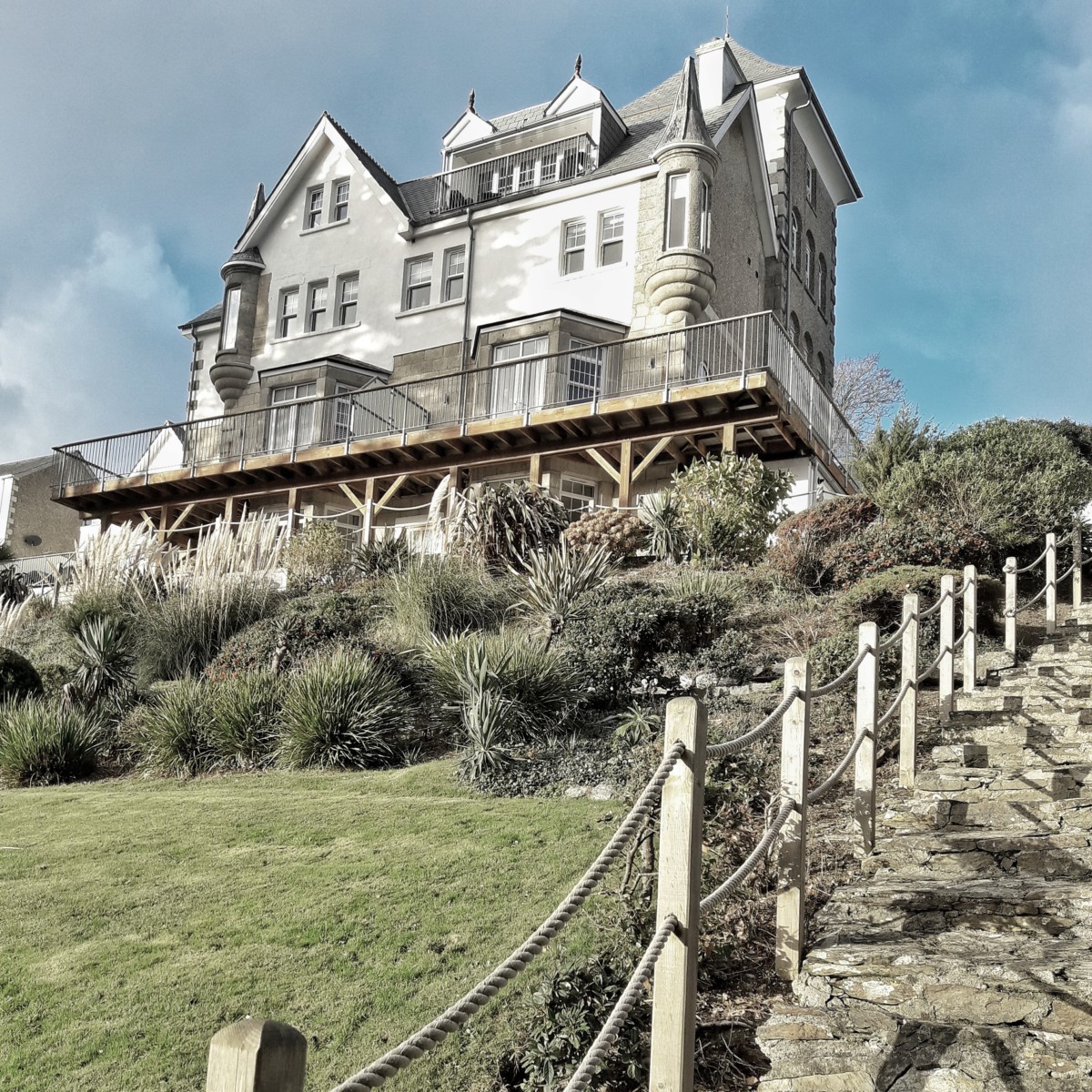 I won't lie, it is a long drive from London (five hours) especially with small kids in tow (six hours) but Pentire is also not the furthest part of Cornwall and the trip is totally do-able if you're organised. We were lucky enough to be able to stop off overnight in Bournemouth and stay with my mum to break up the journey and I'd definitely recommend a little overnight stop along the way too if, like me, your child is car intolerent. Otherwise load up the tablet with games and movies and enjoy the drive.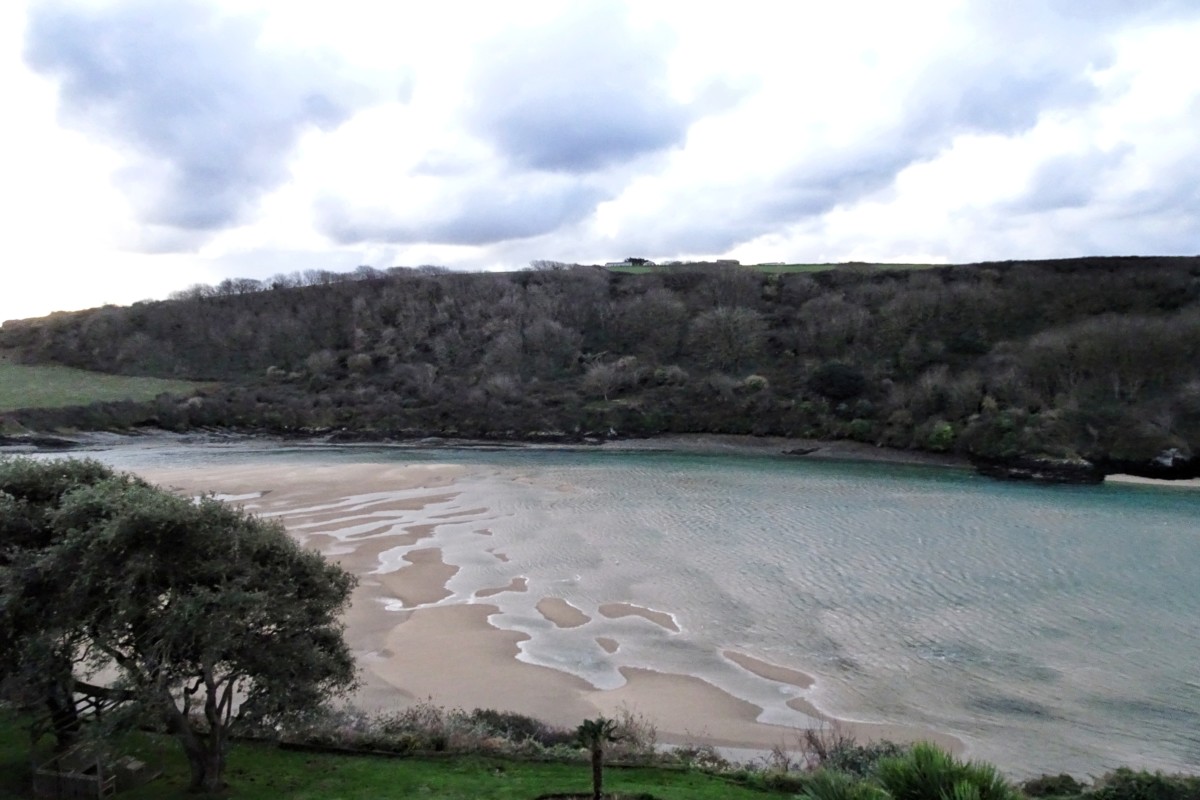 Waterside is a striking property to arrive at. Perched just above the Gannel Estuary with its own private access to Crantock Beach, it has castle-like characteristics complete with turret roof and windows. Depending on what time you arrive and whether or not the tide is in or out, you'll get your first glimpse of the estuary either bathed in its azure blue or naked rippled seabed state. Either way, it's truly beautiful.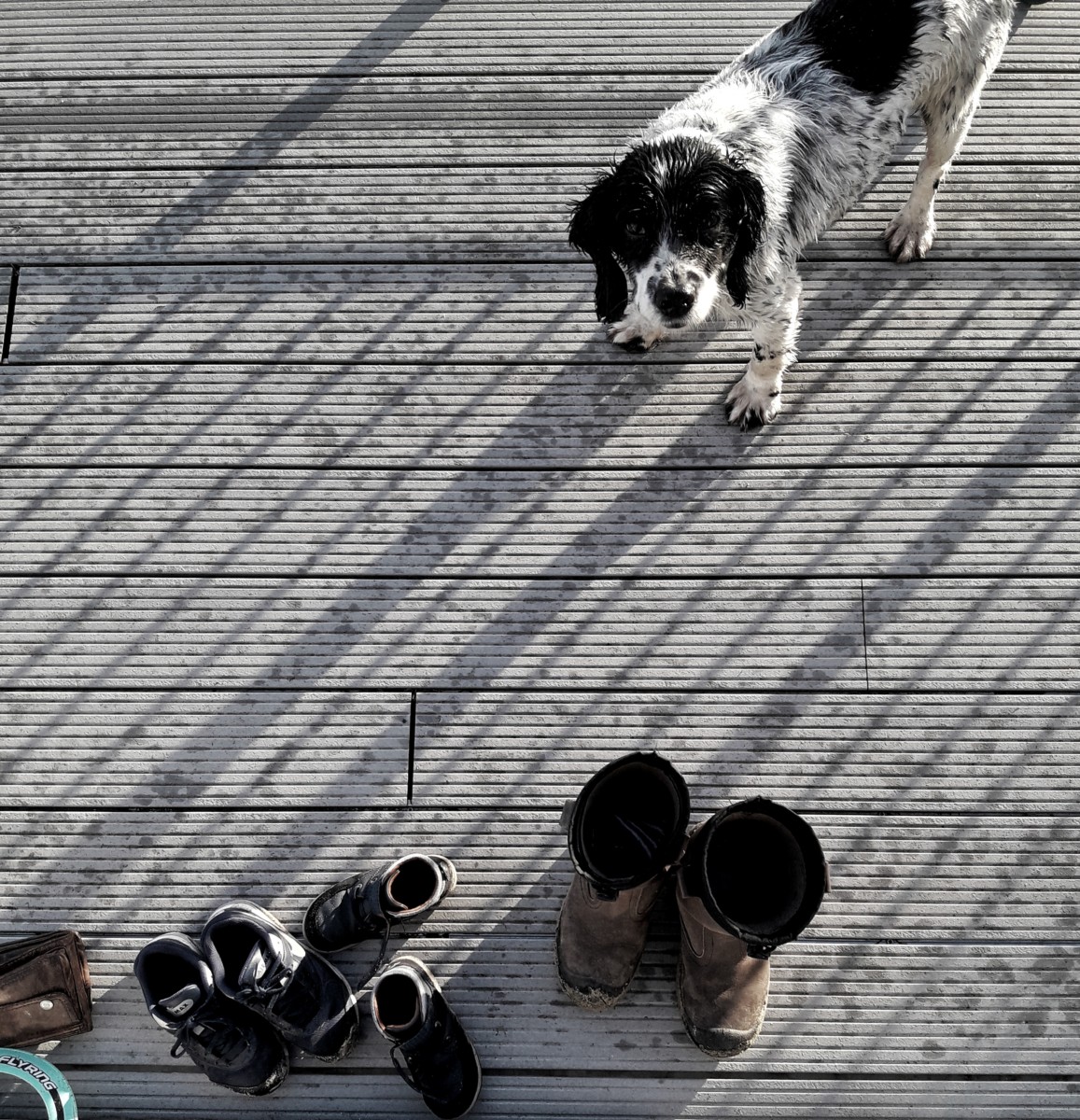 We were two adults, two children (aged 4 and 10) plus a dog. We all bundled out of the car and into the warmth of Waterside desperate to stretch legs and have a cup of tea. Oh how delighted we were to be greeted by cosy sofas, armchairs and a box full of welcome goodies. Ten minutes in and we were all sipping a Cornish brew and munching on locally made biscuits…it was the perfect cosy start to our winter weekend.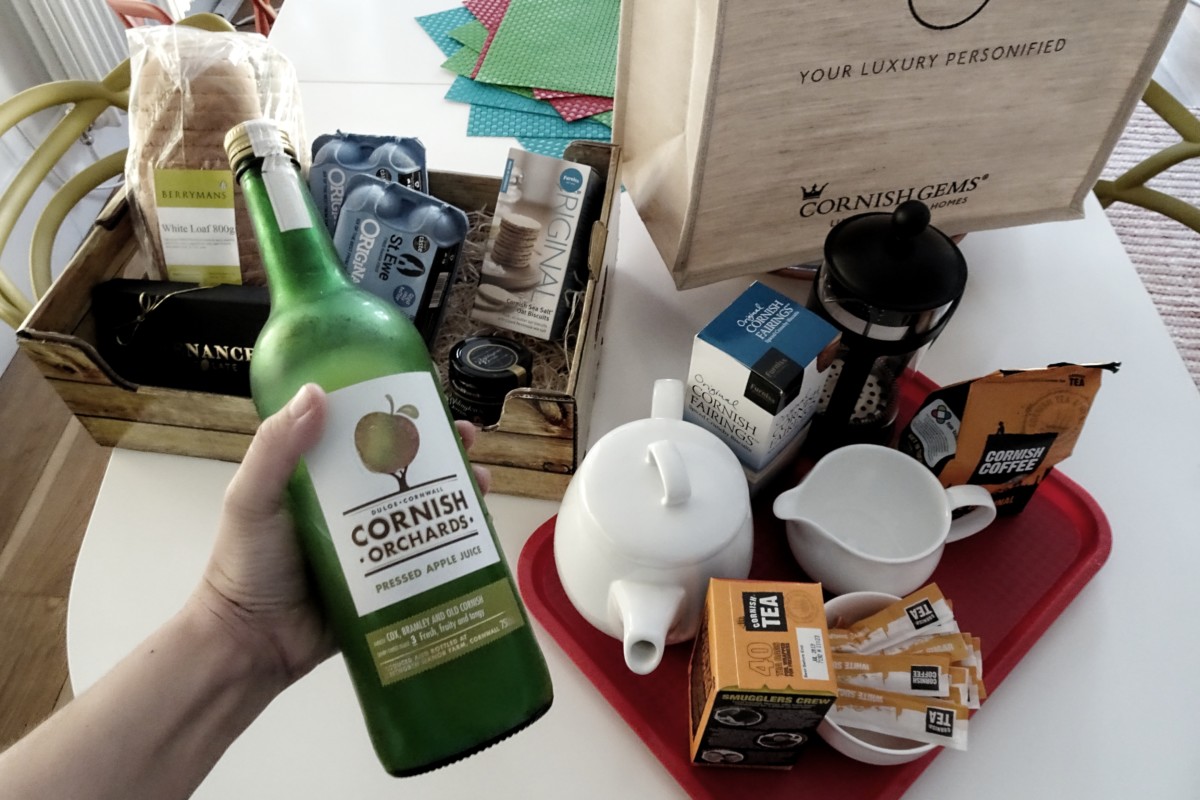 Everyone had been thought of in the welcome pack…even our apple juice loving four year old
Refuelled and eager to explore, we wrapped up in coats and hats and wellies for a quick walk down to Crantock while the tide was still out. The tide pools are not only stunning to look at but also the highlight of fun for kids and dogs. We returned invigorated and ready for a night in of hot chilli and red wine. The kids had hot baths in one of the three luxurious bathrooms and then, full of sea air, clonked out immediately.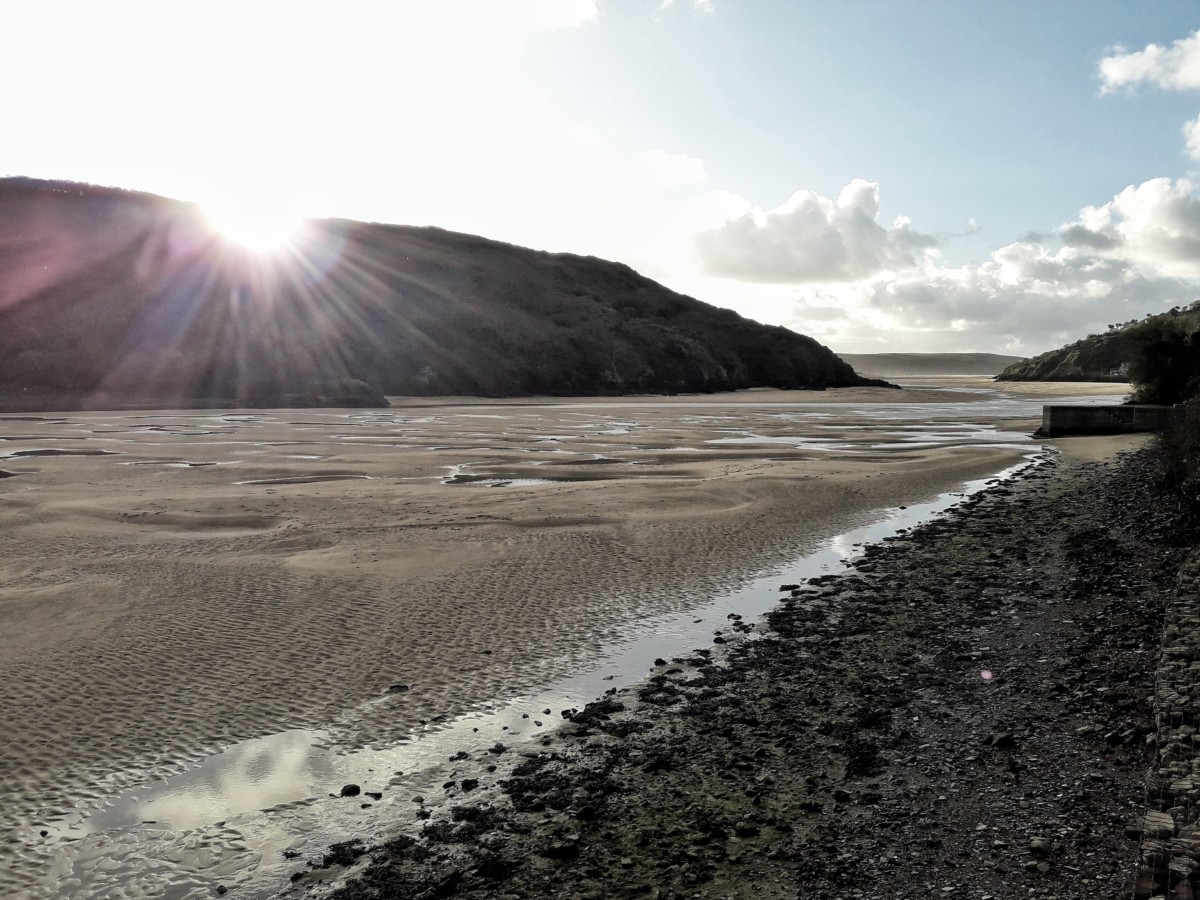 Rex woke at 7.15am. Unheard of! Sea Air. We both walked downstairs in our dressing gown and slippers and went straight out onto the big wraparound balcony. Here we watched the sun rise over Crantock and the cows grazing on the hill opposite. The silence was absolutely golden.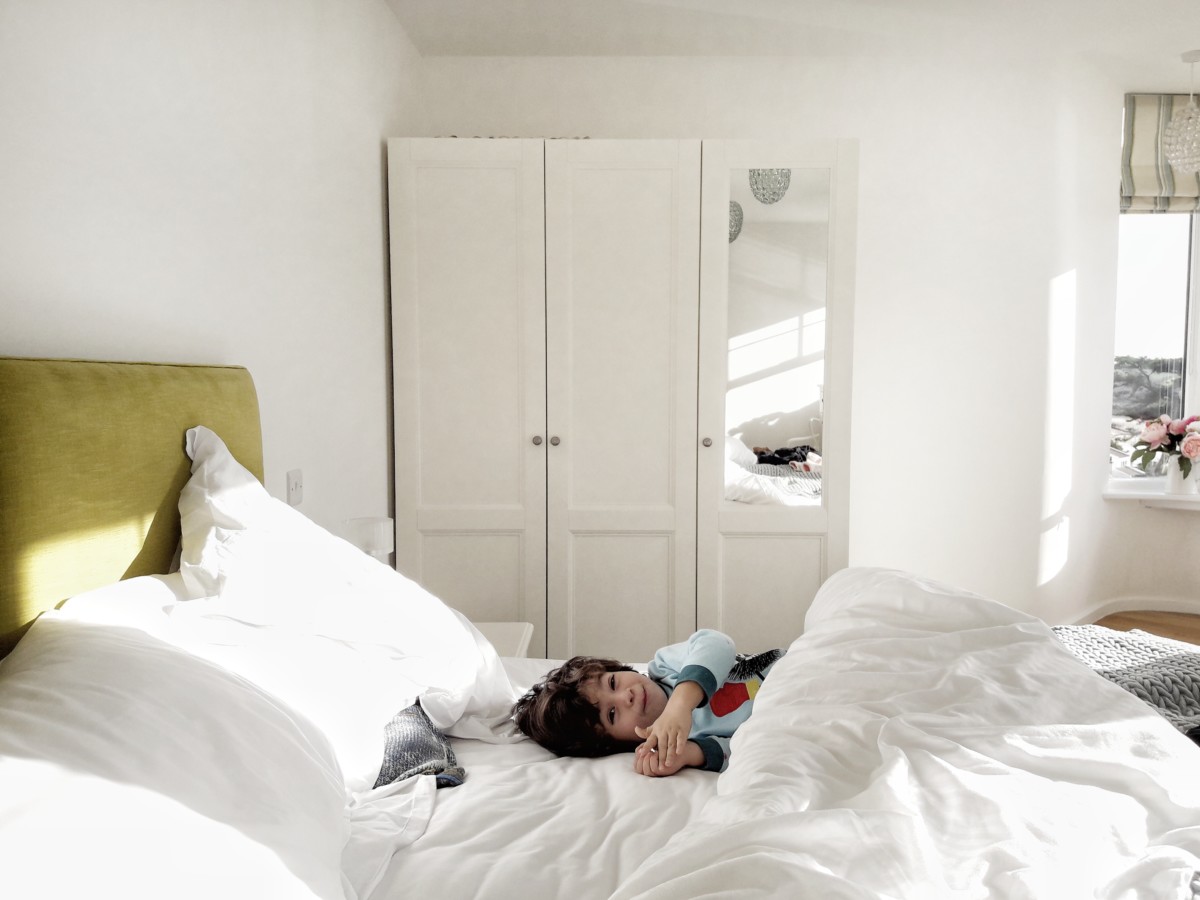 If Crantock is the yin of this little peninsula in Newquay then Fistral Beach is most definitely its yang. Wild and moody and ready to be challenged, this is the spot for brave, highly insulated surfers. We refrained, opting instead for another beach walk, climbing and exploring rock pools and stopping for hot chocolate at the little beach shack restaurant Sea Spray. We returned home to Waterside full of more sea air and salty skin, popped on our slippers and made the evening meal while the kids discovered the games cupboard.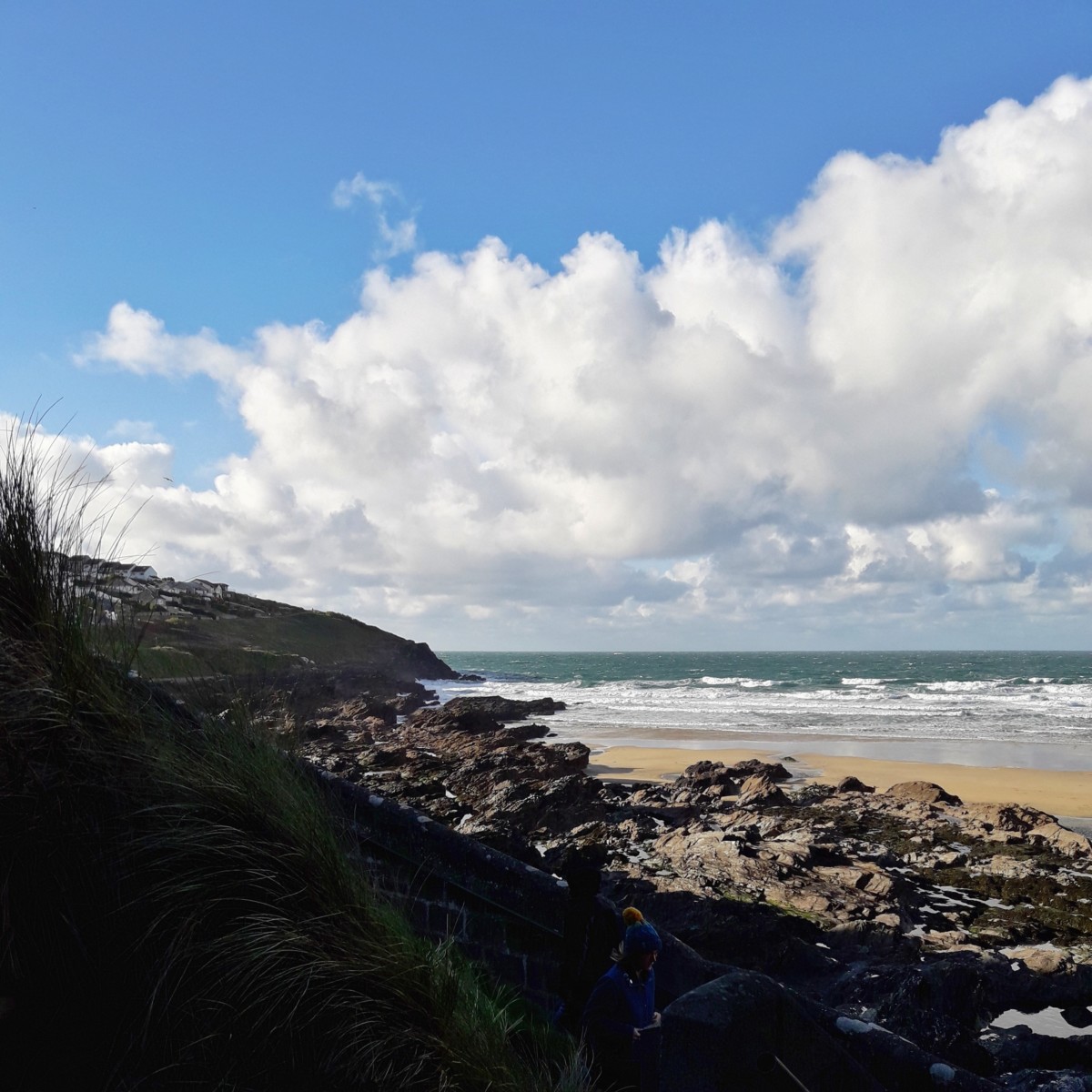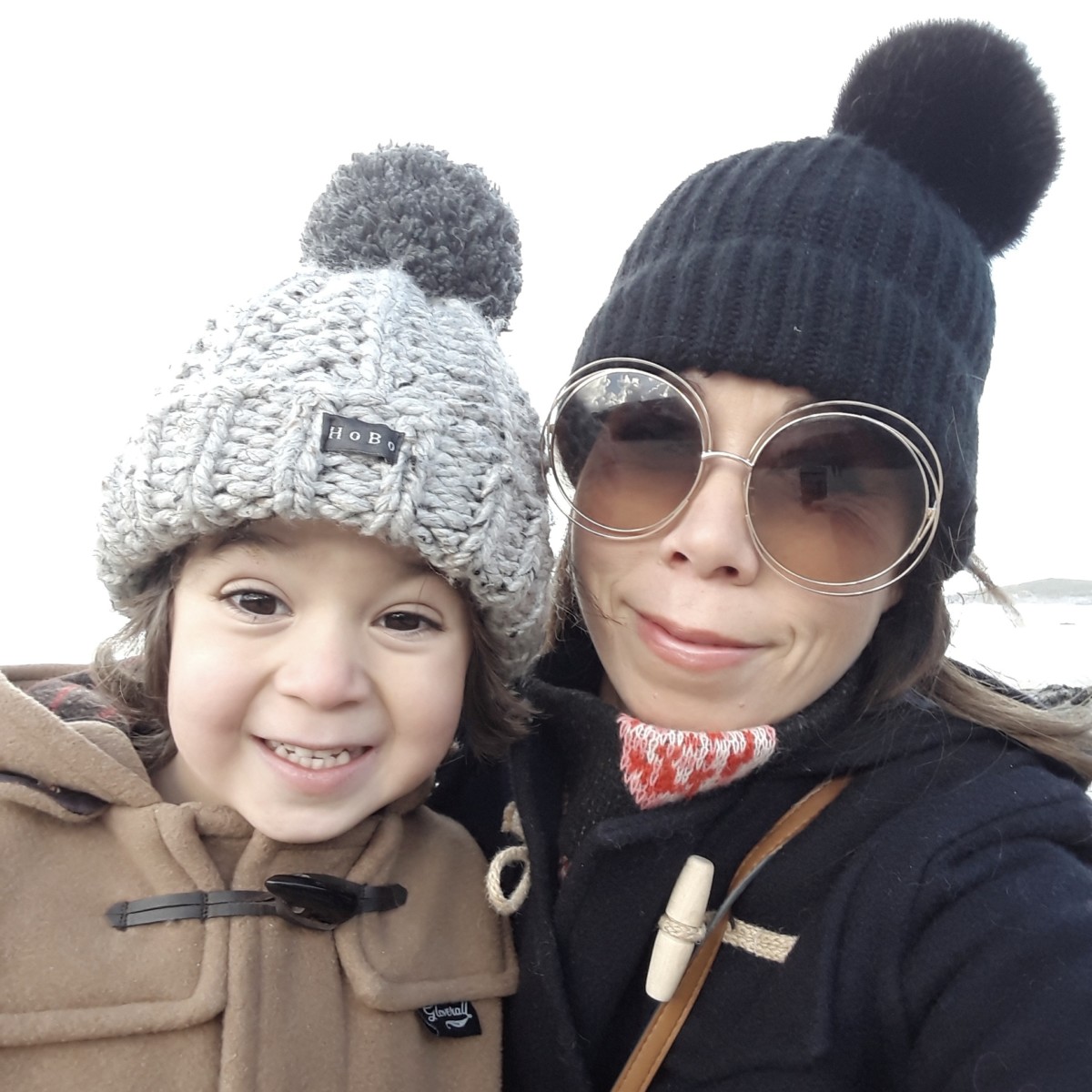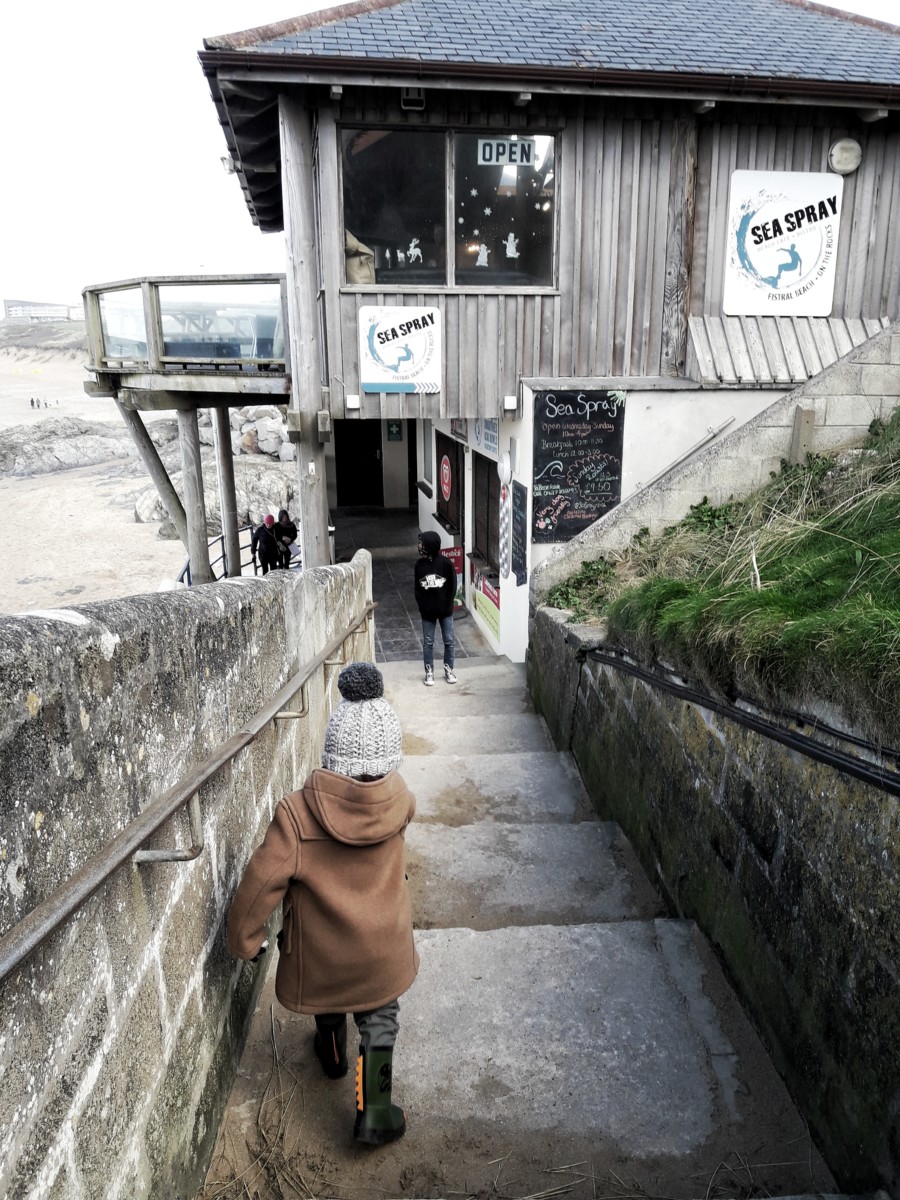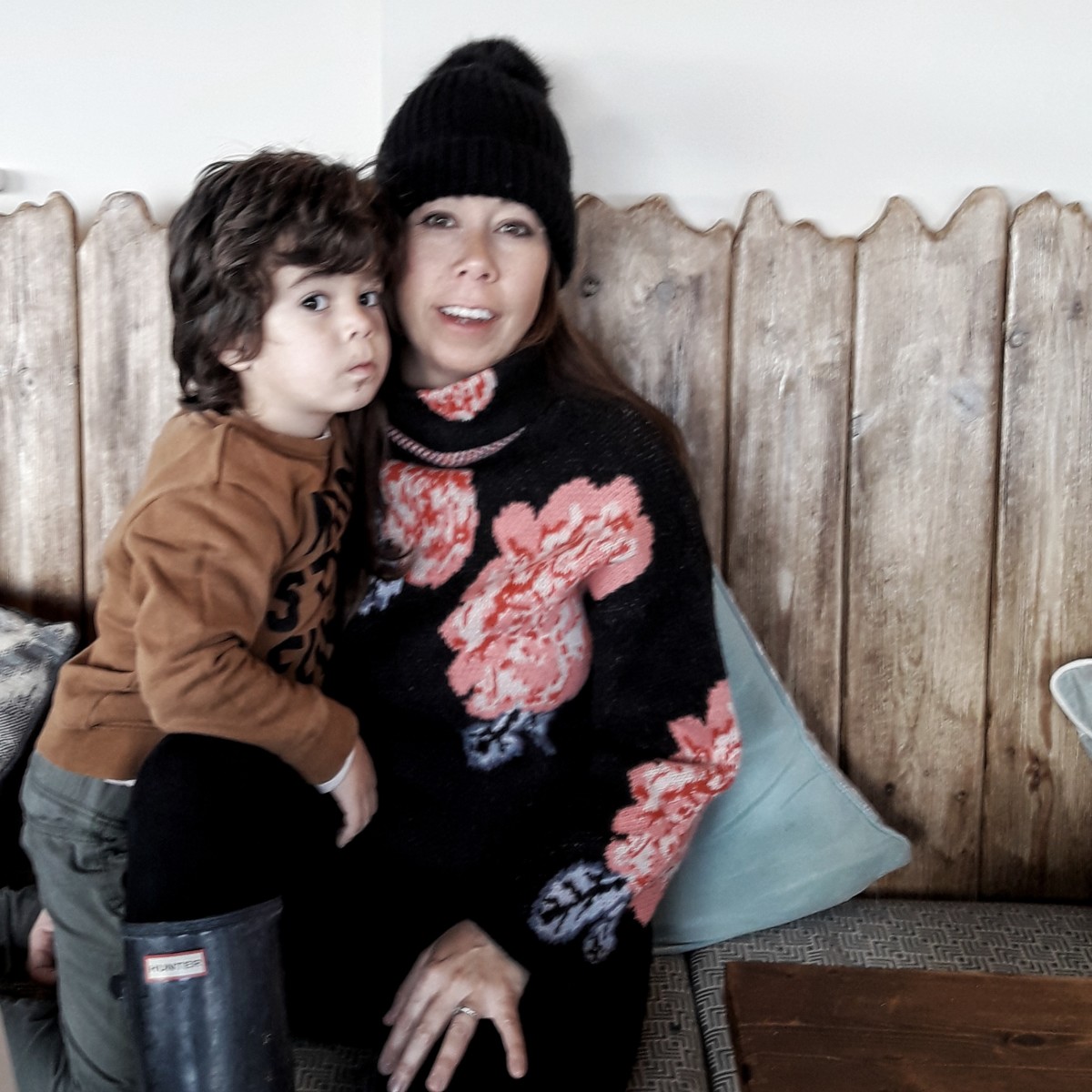 For me, especially as a parent, the lovely thing about staying at Waterside is its ease. We opted to eat in the evenings because it was just easier with the kids but also because the kitchen was so well equipped with every pan and utensil known to man. If you did want to eat out there are some good restaurants just a short drive away including Jamie Oliver, Rick Stein and Paul Ainsworth. We stayed for a weekend but if you were to stay longer, Waterside would also be a perfect base for exploring further along North Cornwall's coastline at spots such as Padstow or Port Isaac.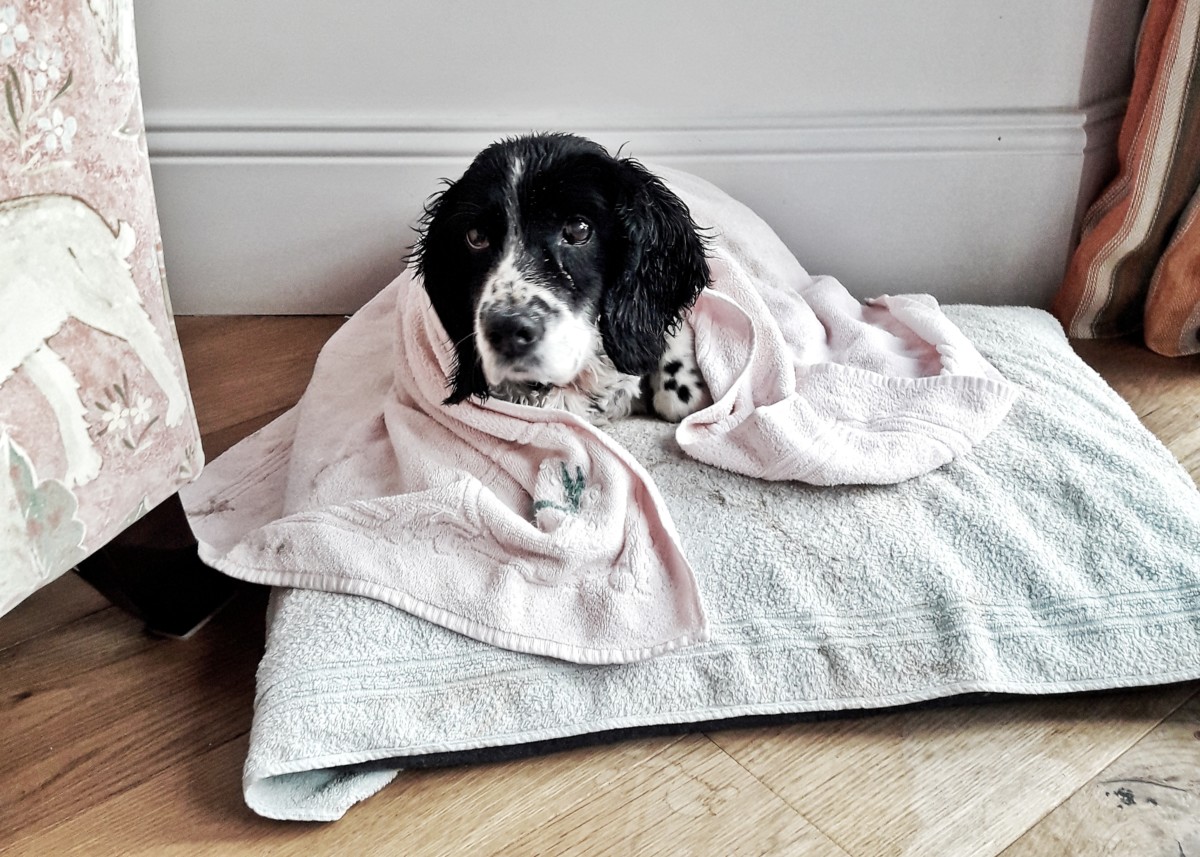 Waterside has two bedrooms with sea views and three bathrooms and could easily sleep seven with the bunk beds that are also in the master bedroom. It has everything a family could want and need during a beach holiday including washing machine, wifi and a dog friendly policy. It's interiors are luxurious and warm with decor being a mix of cosy seaside art and vintage seaside fabrics. It's a great family abode which I can't wait to return to again in either winter or summer.
We Wore:
Duffel Coats|Gloverall   Rex Wool Hat|Hobo Handmade   Rex Jumper| H&M   Rex Boots| Tu Clothing
My Wool Hat| Zara   My Jumper| Marks & Spencer   My Wellies| Hunter   My Sunglasses| Chloe
You can book a Cornish Gems property for a stay in 2018 using my code BIBS75 and receive £75 off. Bookings must be made before January 2018. booking terms here:
*Terms and conditions: £75 discount is applicable and valid on any one or multiple week bookings in 2018. Discount cannot be exchanged for cash or transferred to a current booking. To book use promo code BIBS75 when you book online. Stay dates from 01.01.18 – 

02-01-19

. Not valid in conjunction with any other offer. Subject to availability and to Cornish Gems standard property rental terms and conditions – see website for full details.
All Images Copyright Bikinis & Bibs