Botanical Beauty For Travellers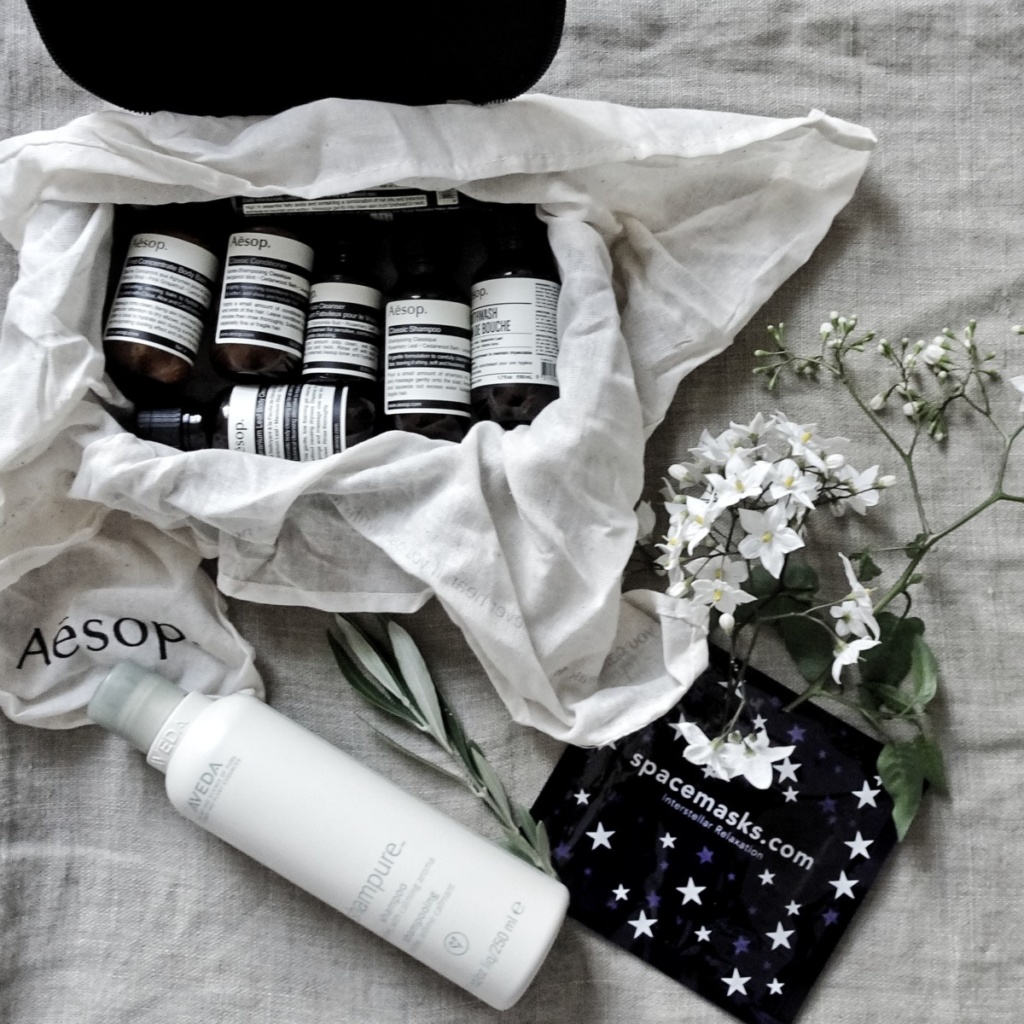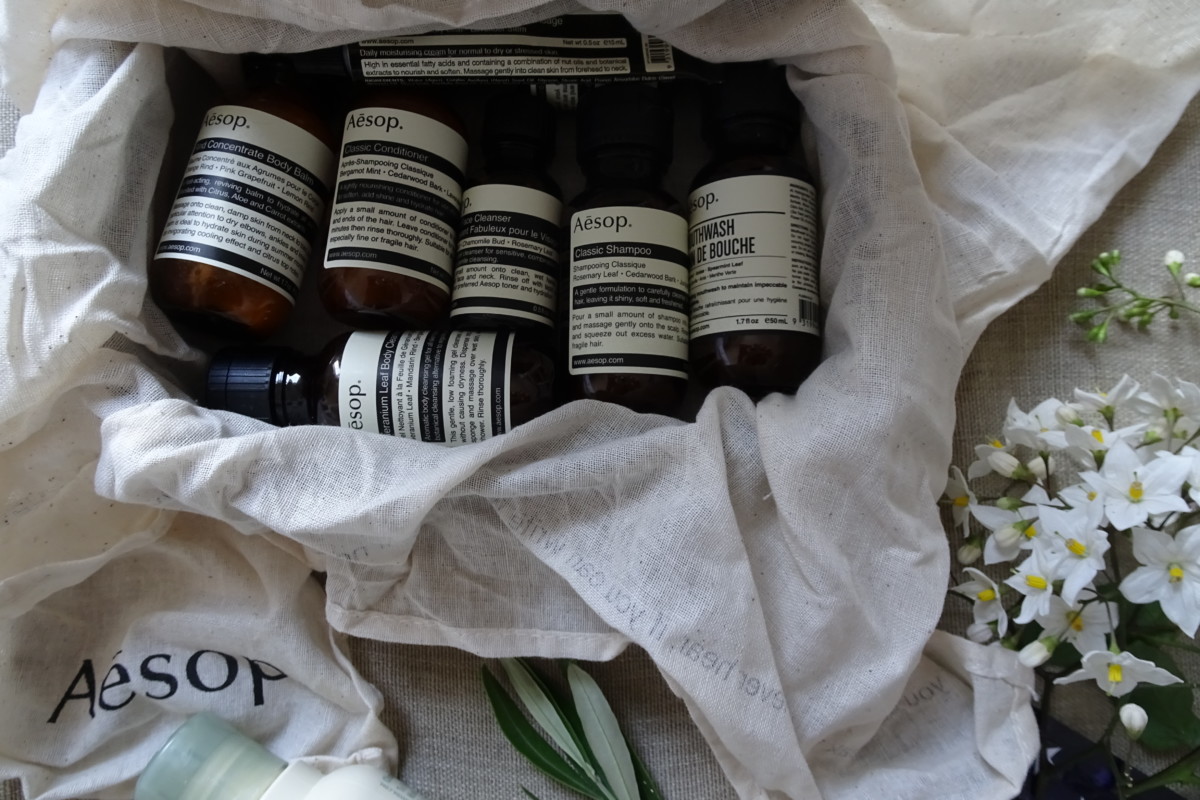 Some of my favourite beauty products at the moment are plant-based. Not only do they feel really good on your skin but the smells are amazing! Whenever I use them I feel like I've just been to a spa and the scent stays with me all day making me feel so good. One brand I have long been a fan of is Aesop. I am obsessed. We have Aesop handwash in our kitchen and bathroom and I love all their beauty products not only for being natural and excellent but also for looking pretty on my shelves.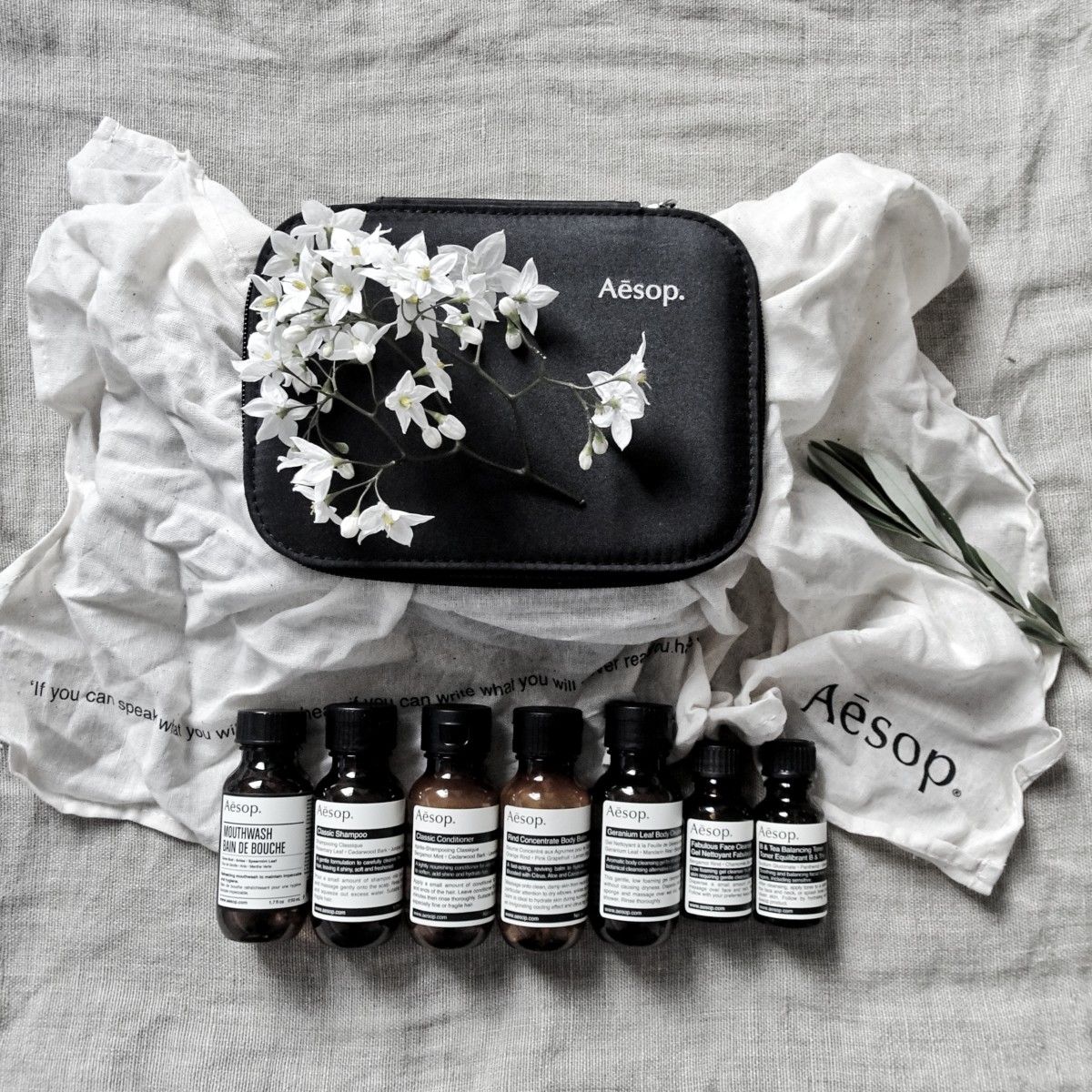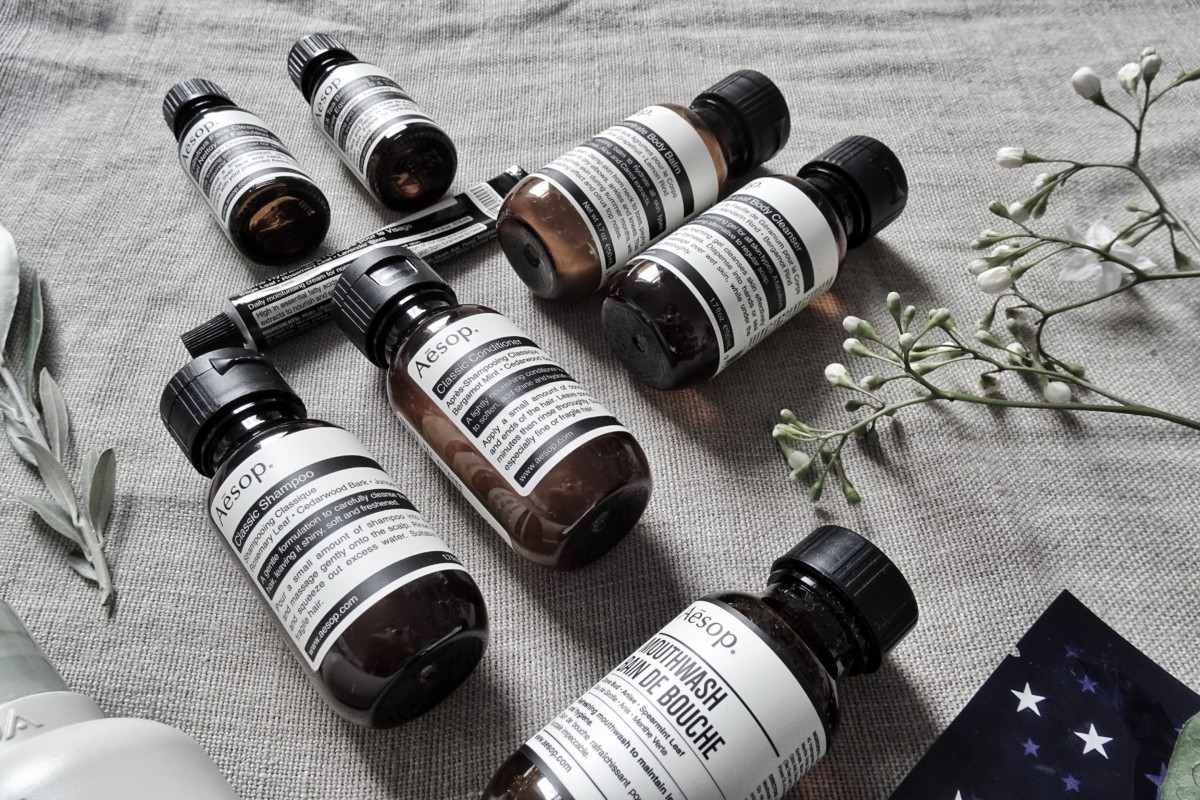 Ross recently bought me the Aesop 'Boston' travel kit which I took to Mallorca. I used it day and night for 10 days and I still have loads left. It has some of my favourite smelling ingredients in like Cedarwood Bark in the hair conditioner and Mandarin Rind in the Body Cleanser. There is also a gentle shampoo (perfect for sensitive scalps) a moisturiser, face cleanser and toner and a mouthwash in the kit. It all comes wrapped up in an indian cotton cloth and simple little travel bag which can be reused.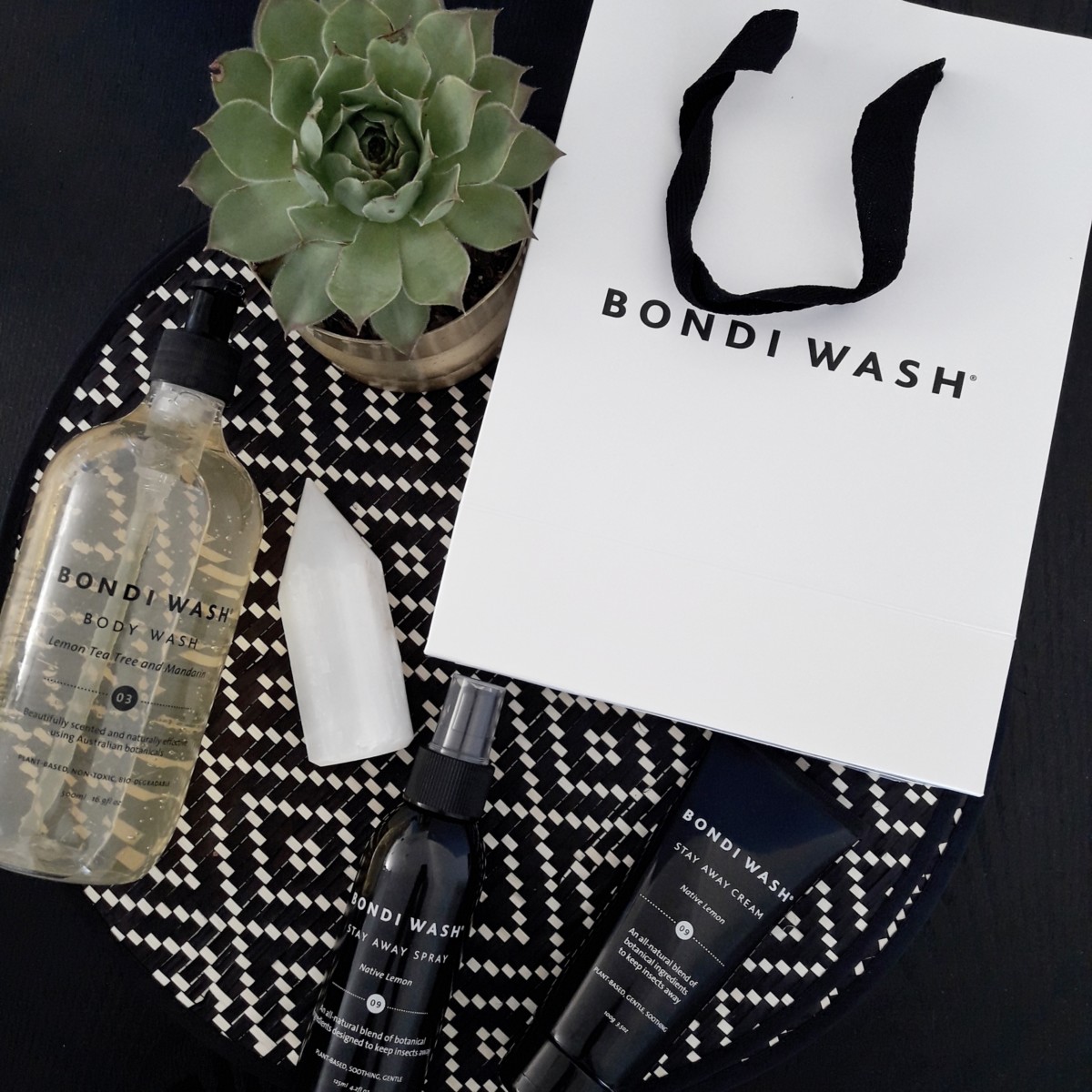 Aesop orginates from Melbourne and so it's no wonder I also like another Australian botanical brand which I discovered this year in Bondi, called Bondi Wash. Bondi Wash uses Australian botanicals and essential oils to create products that smell wonderful and are good for you, your home and the planet. I didn't get to try everything but I am thankful to have found the amazing Stay Away range. This is insect repellent and cream that smells gorgeous, is gentle on our skin but above all IT WORKS! I can't currently find the range on their website and I'm hoping it is because it's been winter in Australia and so they are temporarily not stocking it but I found the spray here.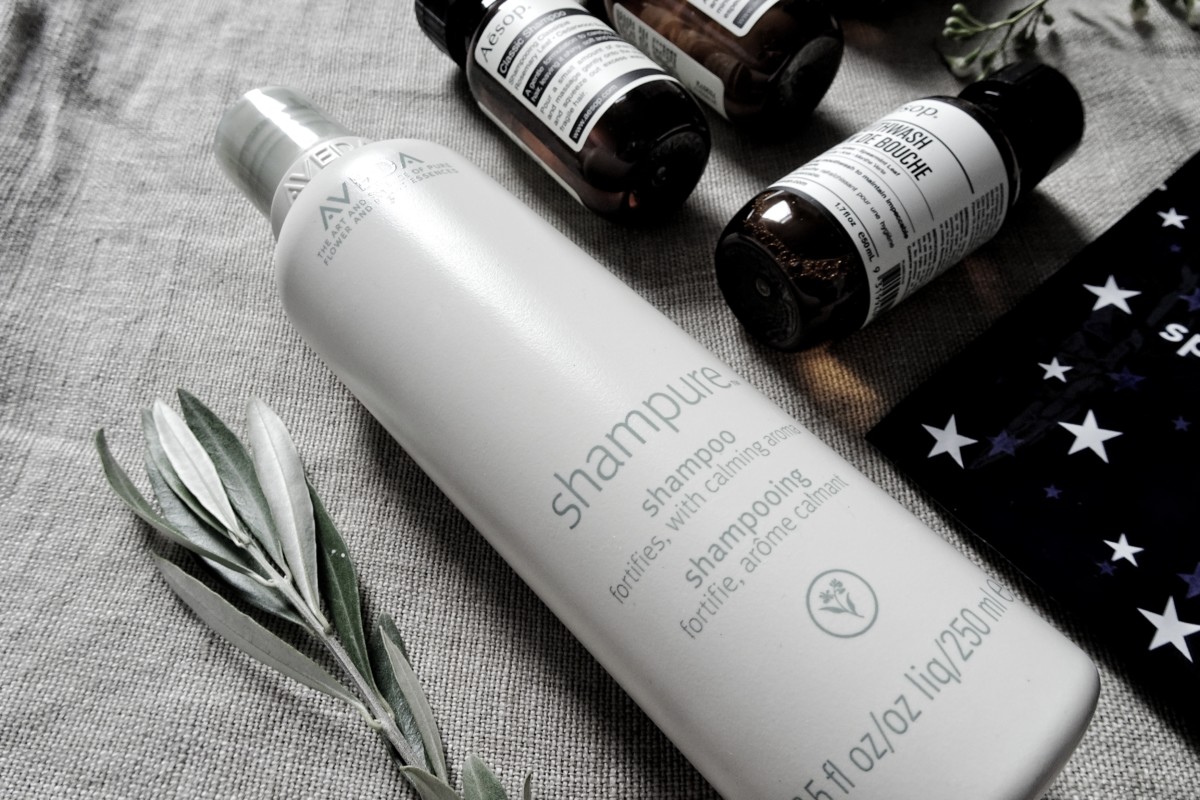 Another brand I really like to use in the shower, particularly on my hair is Aveda. I have a very sensitive scalp that can also get itchy and so I need something gentle but that cleans my thick hair. I have tried lots of different all natural products and unfortunately they don't get my hair clean but Aveda's Shampure made with Rosemary Leaf Extract and Lavender seems to do the trick…and again it smells so good.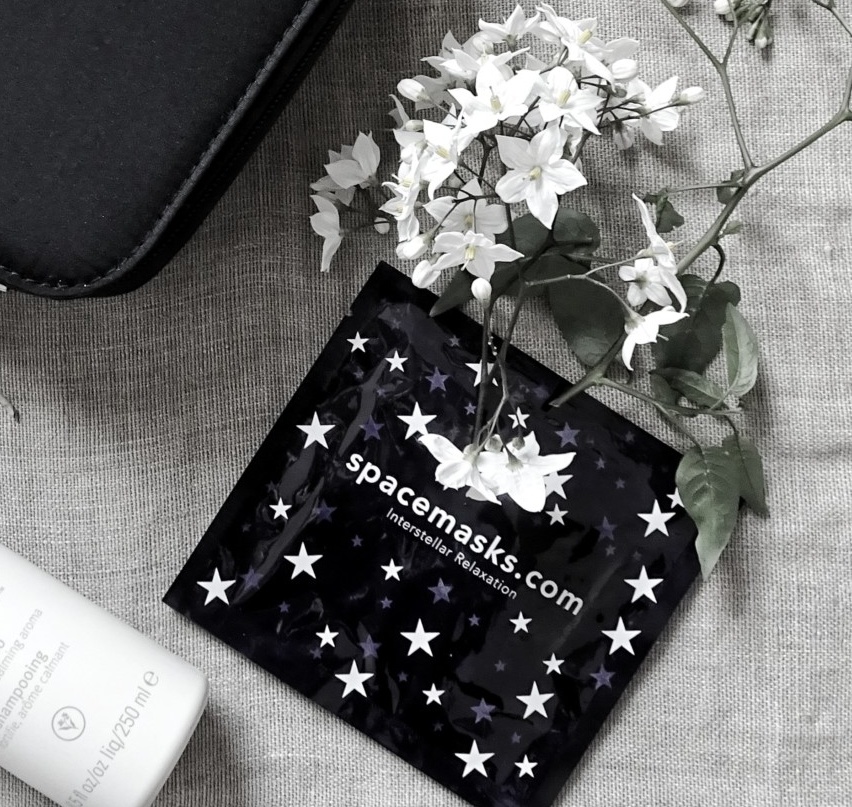 Lastly, a recent discovery, which has got to be the coolest little pouch for tired mums who don't have time to relax but might have 15 minutes before bed (after bathing themselves in all the above plant-based goodness). Spacemasks. A cotton self-heating mask which stays on your eyes via loops on the ears. It heats up thanks to iron particles in the mask being exposed to oxygen and the tiny essence of jasmine in the mask is just enough to send you drifting off…into space.
Photo By: Copyright Bikinis and Bibs