Heroes In My Beauty Bag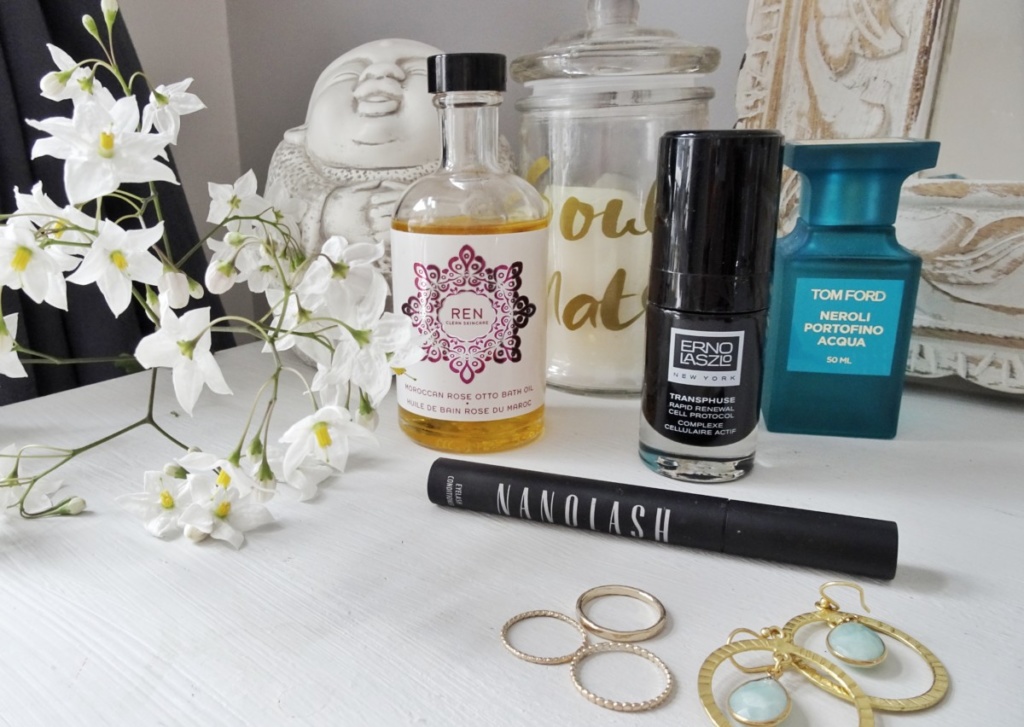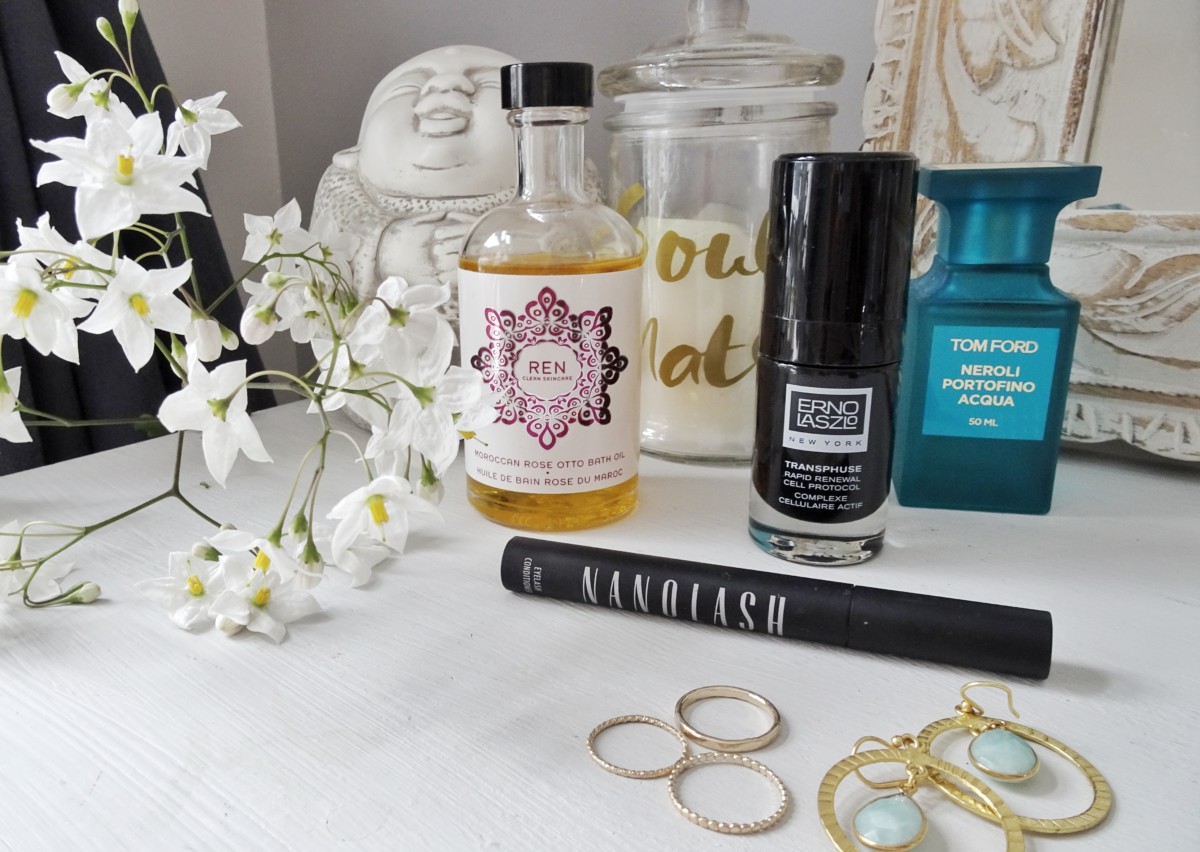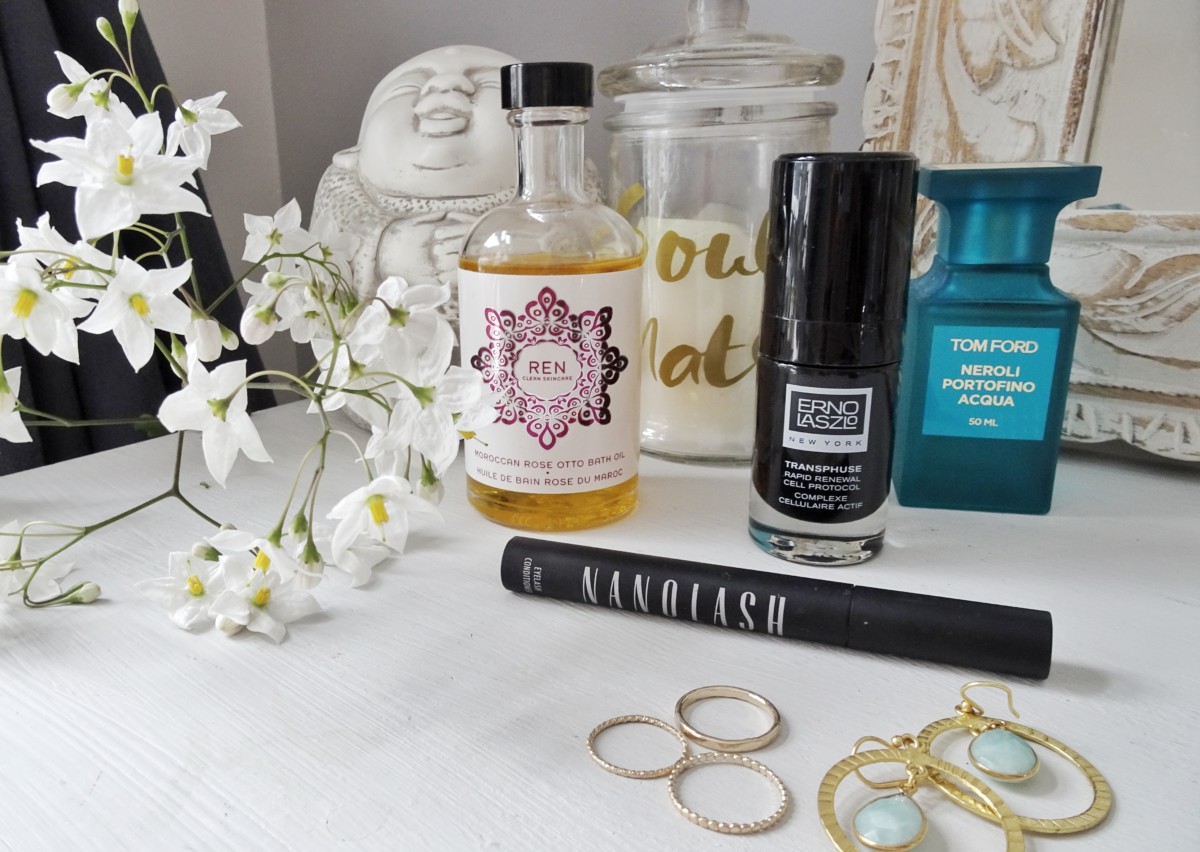 I just wanted to share some of the beauty products I have been using lately. Some I have discovered recently and others have been old faithfuls in my beauty bag. As I have got older my skin, eyebrows, eyelashes and lips have all changed and I've found I've had to look for products to counteract these changes. Unfortunately there is nothing glamorous about it –  if you're finding you're eyelashes are getting thinner or your eyelids a bit veinier then read on because I have a few tips that could help.
Nano Lash – The magic potion that naturally grows your lashes
I wish I had found this eyelash serum years ago. It was actually my mum who first started using Nano Lash for her disappearing lashes, I met up with her one day and I thought she'd had eyelash extensions! They were naturally so long and thick. I gave it a go and after 8 weeks of use my lashes were so long I had to trim them with scissors! If you suffer from thinning eyelashes you need to try this. It's really easy to use – just apply the serum every night before bed and in 8 weeks…tadaa!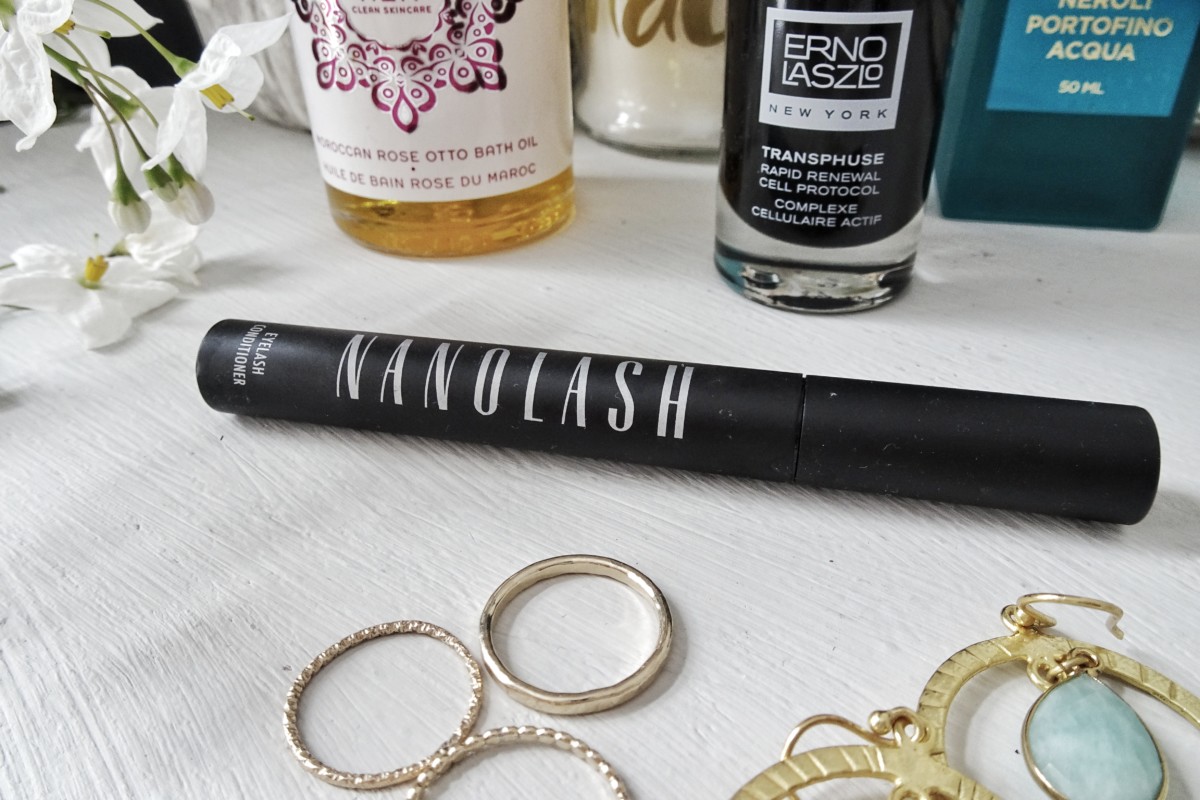 Erno Laszlo Transphuse Rapid Renewal Cell Protocol – An anti ageing treatment for all skin types
This is definitely a little beauty luxury but it's so good. I was lucky enough to be given my bottle of Erno Laszlo by Erna from MERCER7 at her launch party. She is a savvy New Yorker and so I'm not surprised it ended up in her goody bag for everyone. What I love about this skin treatment is that it covers all bases – it feels like the perfect moisturiser, not to thick, thin, greasy, watery and it smells divine. Best of all it makes your skin feel wonderful, hydrated and soft.
Glamglow Poutmud Fizzy Lip Exfoliator – For lips that have lost their oomph
Sometimes I look at my lips and they look like they belong to a dead person – seriously! As I get older they have lost their colour. So I have a little routine now where I use Glamglow once or twice a week followed by a big dollop of Lucas paw paw ointment to moisturise. When I'm going out and want extra colour I use Benefit Cha Cha Balm and this summer I've been putting a Bobbi Brown Creamy Lip Colour on top in Soft Tangerine. The combination brings my lips to life again, nice and soft and rosy.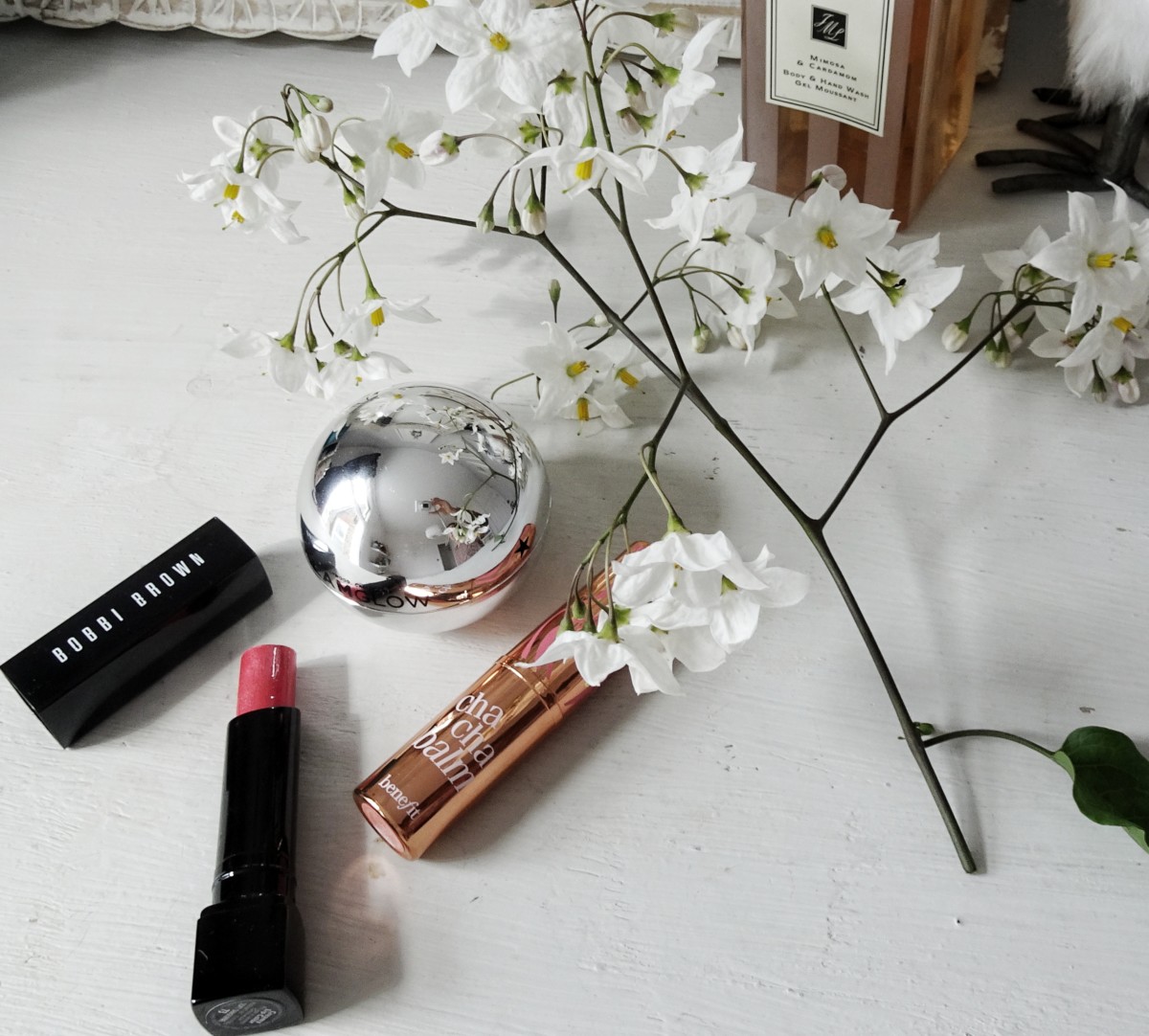 Ren Glycolactic Radiance Renewal Mask – For a weekly face lift
I have been using this for quite some time now. It is honestly the best exfoliating mask I have used and I can genuinely see a big difference in my skin when I use it. I usually use it once a week or if I'm going out somewhere and I want my skin to look really good. I follow it up with Clarins Hydra Quench Cream Mask and then the Erno Laszlo moisturiser above. Finally I use Clarins Beauty Flash Balm before applying make-up and I'm ready for Hollywood.
Tom Ford Neroli Portofino Acqua – To take you back on holiday
I won't lie, I mainly bought this because I love the bottle but it's a bonus that it smells amazing too. It's like a light cologne with citrus undertones so perfect for summer. Sometimes I don't like to wear perfume on my skin when it's really hot or my skin feels dehydrated and so instead I use the body lotion version which generally lasts longer as well as giving skin a bit of moisturising.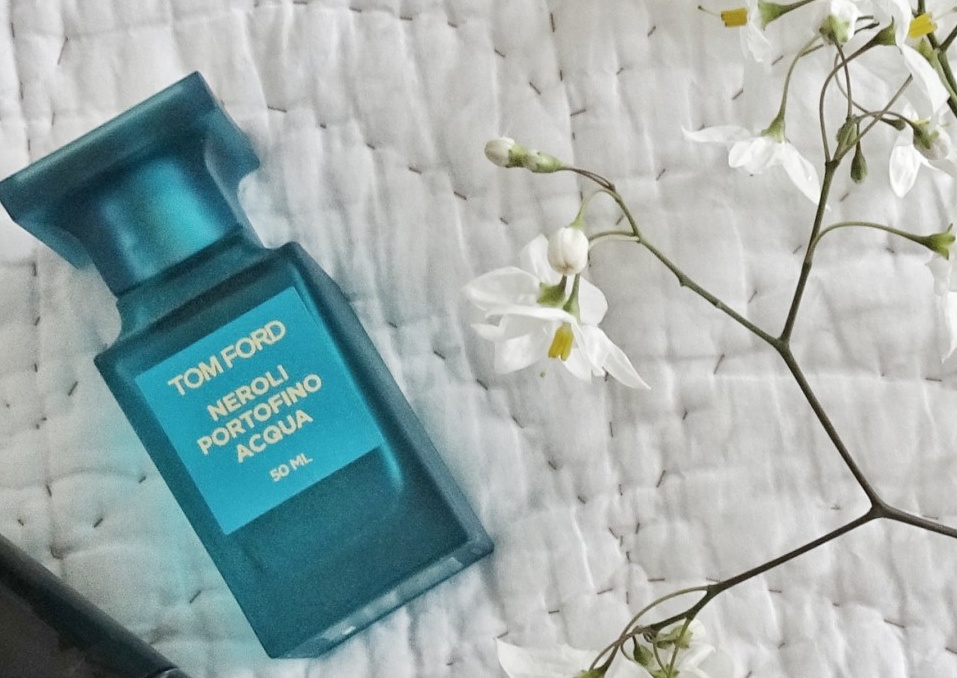 Bobbi Brown Cream Eyeshadow in Cement – For everyday bright eyes
This is my absolute favourite everyday eyeshadow and I have used it for years now. Sometimes I use it on its own and other times I use it as a base. It brightens up your eyes immediately and is so easy to apply quickly. It also covers the veins that you sometimes start to get on your eyes with age. The fact it's creamy also means it doesn't crease in your eyelids throughout the day.
So there you have it. These are the products that are currently keeping me going. I'm sure some other beauty ailment will come along that I'll need to tend to but for now these really do work for me. As you can see I don't really stick to one brand but mix things up so all I'd say is be mindful of your own skin – mine is thankfully not sensitive and a dry to combination type so all these products are fine for me but obviously trial things for yourself first.
Photo By: Copyright Bikinis and Bibs