Hip Holiday Mama In Japan – Sonoko Obuchi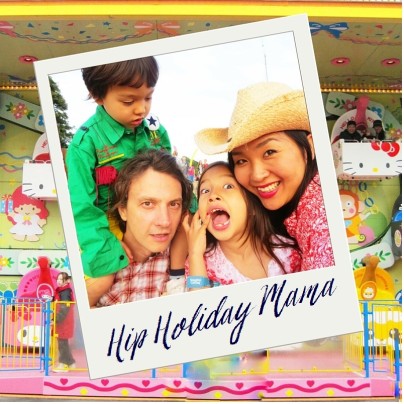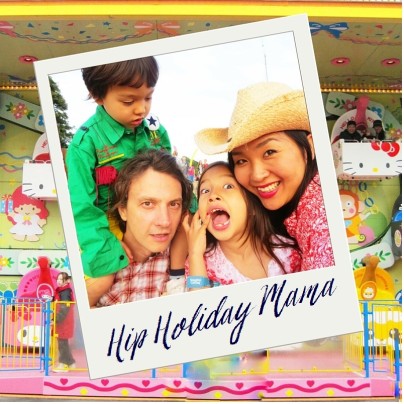 Sonoko is mum to Yoppy (7) and Haru (4).  She is a theatre set designer in London and also a founder of Shepherds London distributing high quality traditional Japanese cotton trousers called Monpe in the UK and in Europe.  She raises her children in London in both English and Japanese with her English husband.
What makes your ideal family holiday?
It has to be exciting for the whole family.  So we naturally choose our holiday destination somewhere culturally rich with many fun activities for children.

Where is your favourite kid-friendly beach?
We have my in-law's wonderful holiday villa in rural North Cyprus.  There is a local beach in Tatlısu which is so calm, with shallow and beautifully clear water for children to swim and play for hours.
Bikini or swimsuit? Where do you buy your swimwear?
Mine is a bikini and tankini from Freya.  After having two emergency C-sections, permanent stretch marks and breastfeeding for years, my body needs some nice support, especially lifting the breasts up and Freya swimwear can do the magic for me.
Can you recommend a stylish holiday stay for the family?
We recently visited Brighton for 4 days over the half term, staying in this lovely Airbnb in North Laine district.  It was a cosy 2 bedroom house with a terrace.  And there were so many cool shops and cafes just steps away.  We had a wonderful time.  I now have a 100% positive view of the Airbnb concept.
I am from Japan originally, and most of our time in Japan is normally at my family home in the middle of the mountains in Fukuoka prefecture.  We are going to Japan this summer and we have booked an Airbnb in the central Fukuoka city for a week.  (1 minute walk from Hakata station), and we are very much excited to experience life in the centre of this colourful urban city.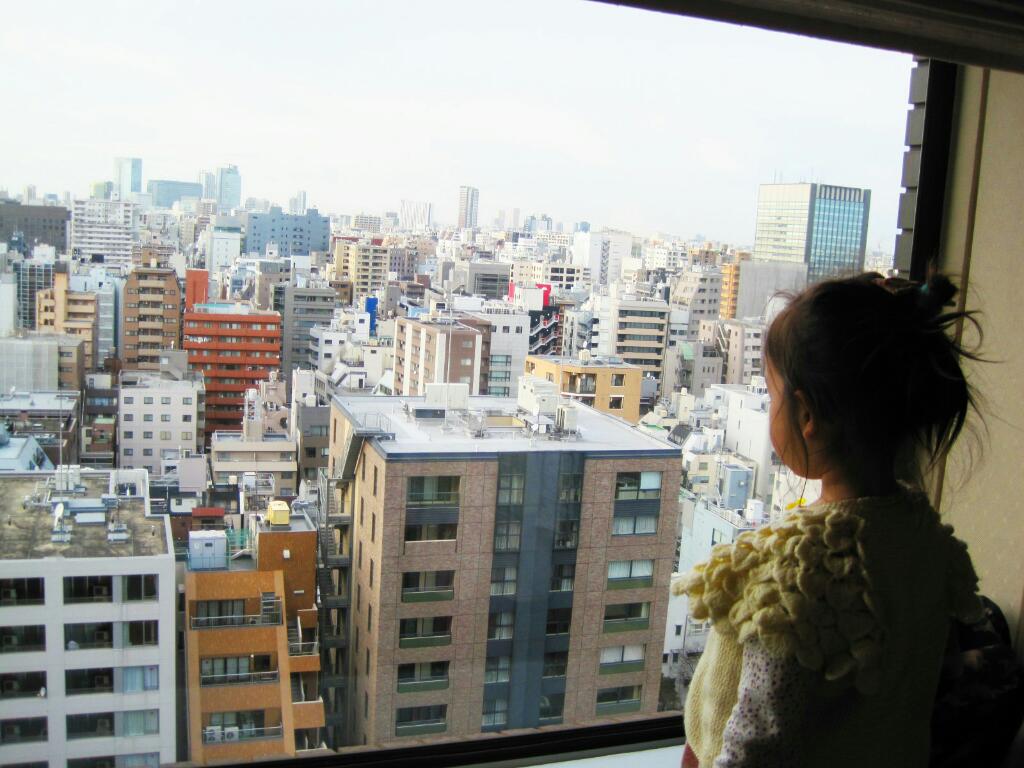 What do you like to wear on the plane?
Yoga bra, long sleeved top and cardigan, with 
Shepherds London's Monpe trousers
for their comfort (elasticated waist) they are as loose as pyjama bottoms without looking like them –  chic comfy trousers are the answer on any flight for me!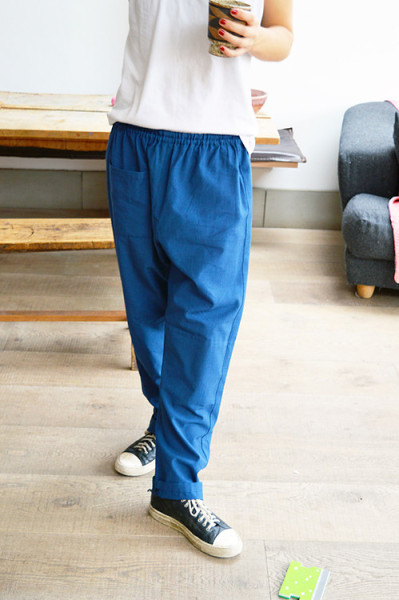 What has been your favourite holiday to date?
It is Japan.  To see my children (born in London) experiencing its wonderful culture, foods and language is priceless.  Japan has its beautiful traditional sides like Kyoto and those seen in the Japanese animated movie 'My Neighbour Totoro' yet it also has 'Lost in Translation' like urban cities also.  Japanese rivers in the summer are great for swimming with kids.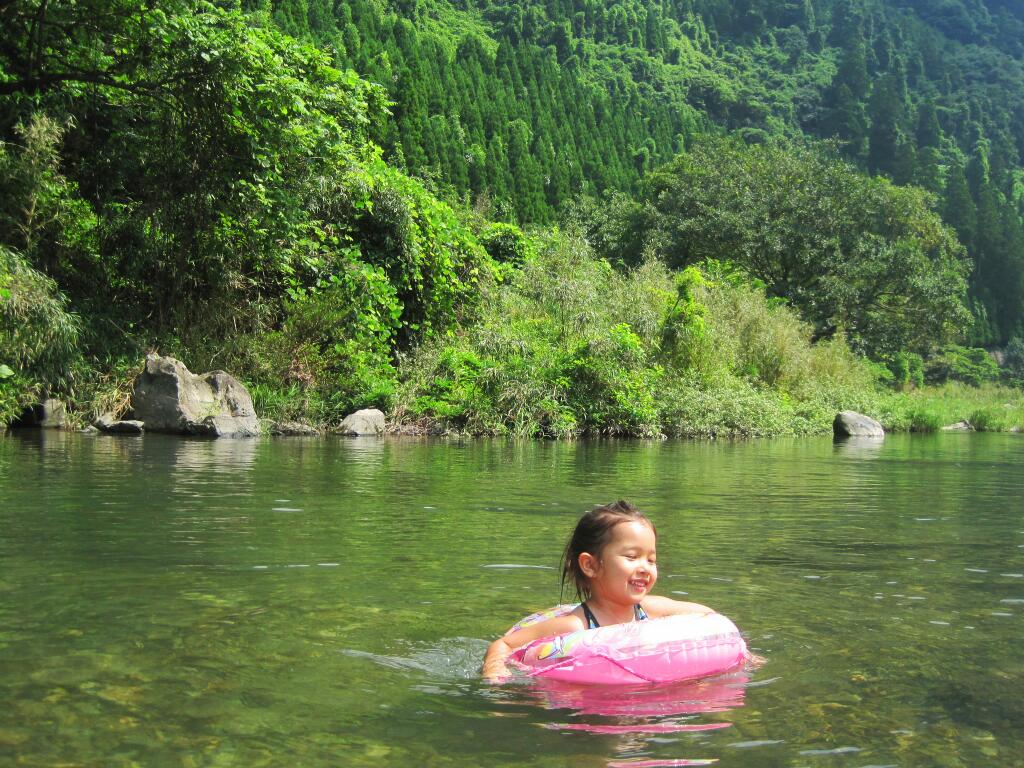 Experiencing
Kawaii
 culture – the popular 'cute culture' that is associated with Japan – in the city, like visiting a shop called Kiddy Land (nationwide) and visiting
Harmony Land
(a Hello Kitty theme park) is perfect for children especially girls who love Kawaii stuff.  Or
Edo Wonderland Nikko
for experiencing being a Ninja or Samurai for boys and girls.  There are so many summer insects and beatles you can meet in Japan.  (Apart from mosquitos, they are all fun to meet!)  I recommend summer as the best time to visit Japan with children.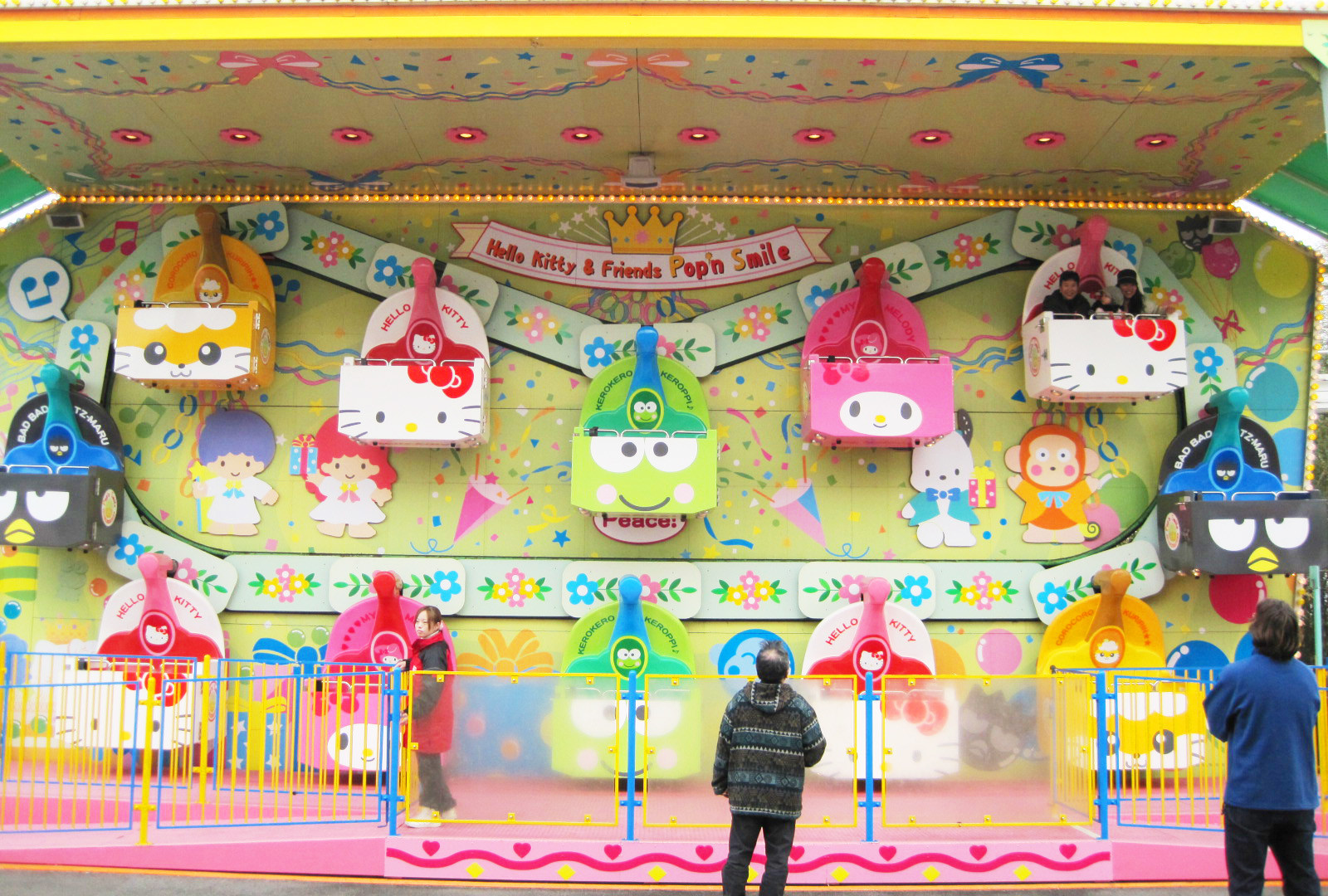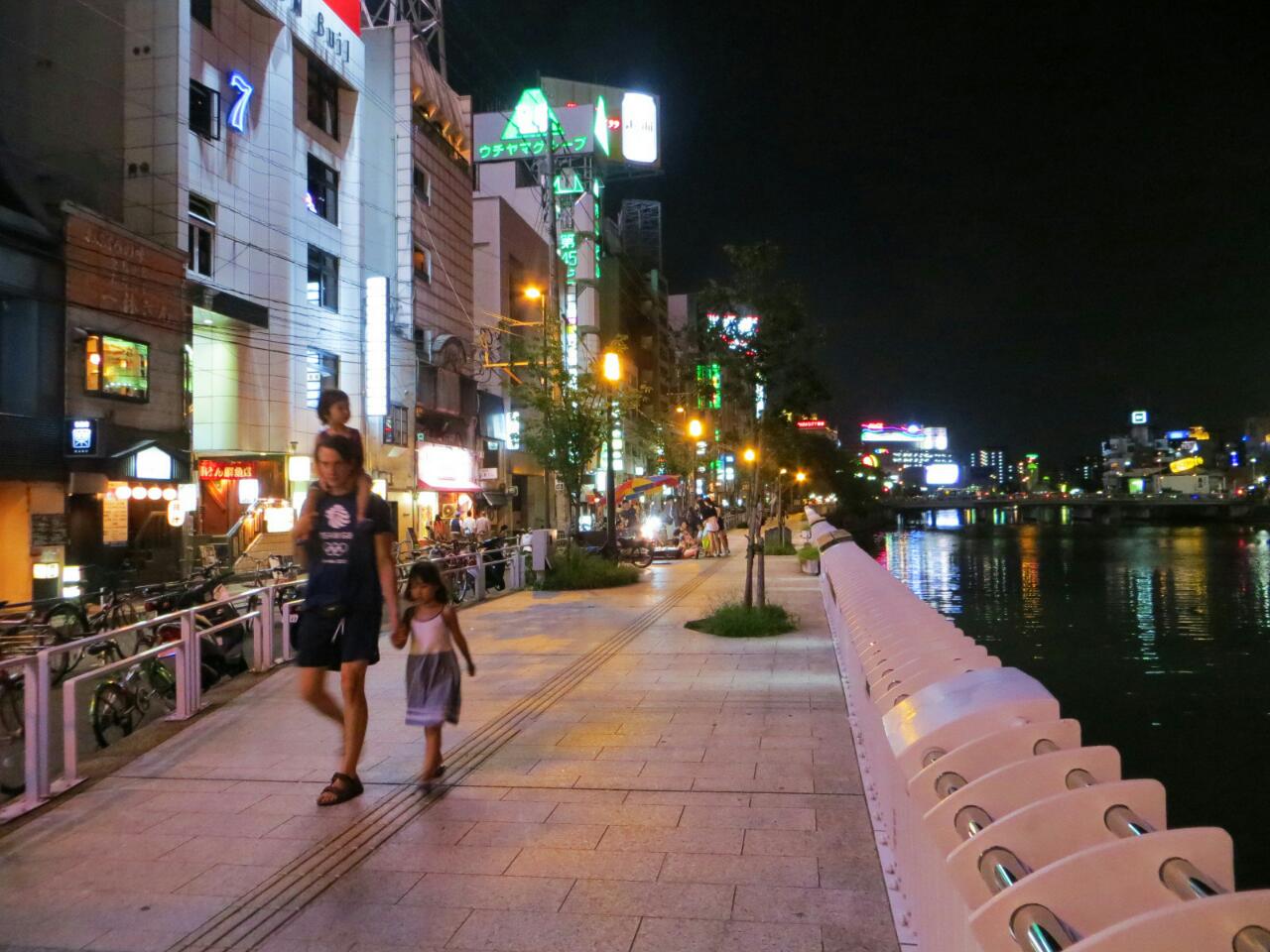 If you could take your children to one country, which would it be and why?
Thailand, for it's culture, beautiful and colourful sceneries, warm hearted people, beaches and foods.  I love and have been fascinated by the country ever since my teens, but am yet to visit.  Also my best Thai friend went back to Thailand from London a few years back.  We must go and visit her!
What's your one holiday beauty essential?
Shu Uemura cleansing oil (travel size).  This make up remover works perfectly for me.  I will be scared if I forget to take this ace product with me!
Where do you like to go for a 'parent escape'?
At the moment, I love family holiday so much, I don't think about going somewhere without our children.  But maybe in 10 years time or so, I would like to go to Taketomi Island and other small islands in Okinawa with my husband in tropical southern Japan.
What are your must-haves for a family beach day?
Swimming goggles,
sun
cream, buckets and spades.  For the next North Cyprus holiday in May, I would like to invest in an underwater camera or underwater phone case.
Photo By: Images copyright Bikinis and Bibs and Sonoko Obuchi