Holiday Dress Part 1: Off The Shoulder Zara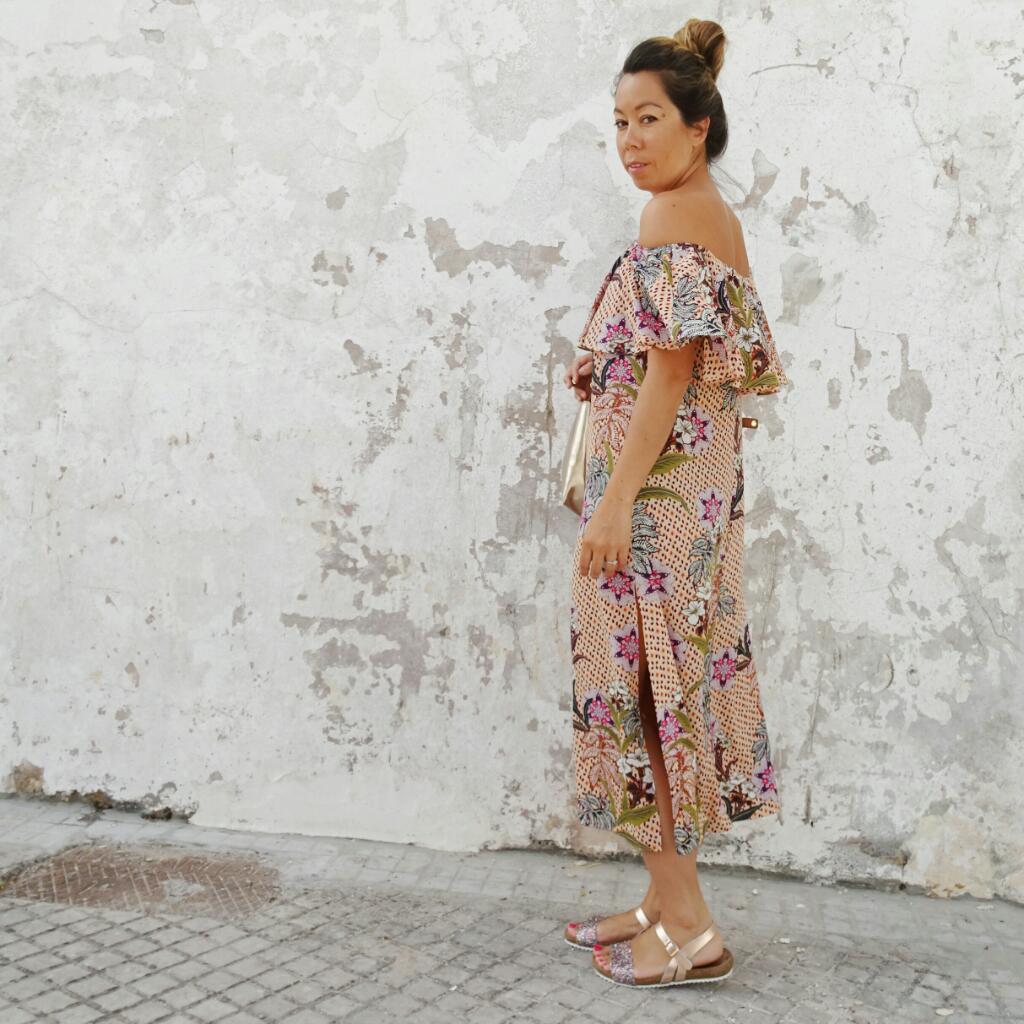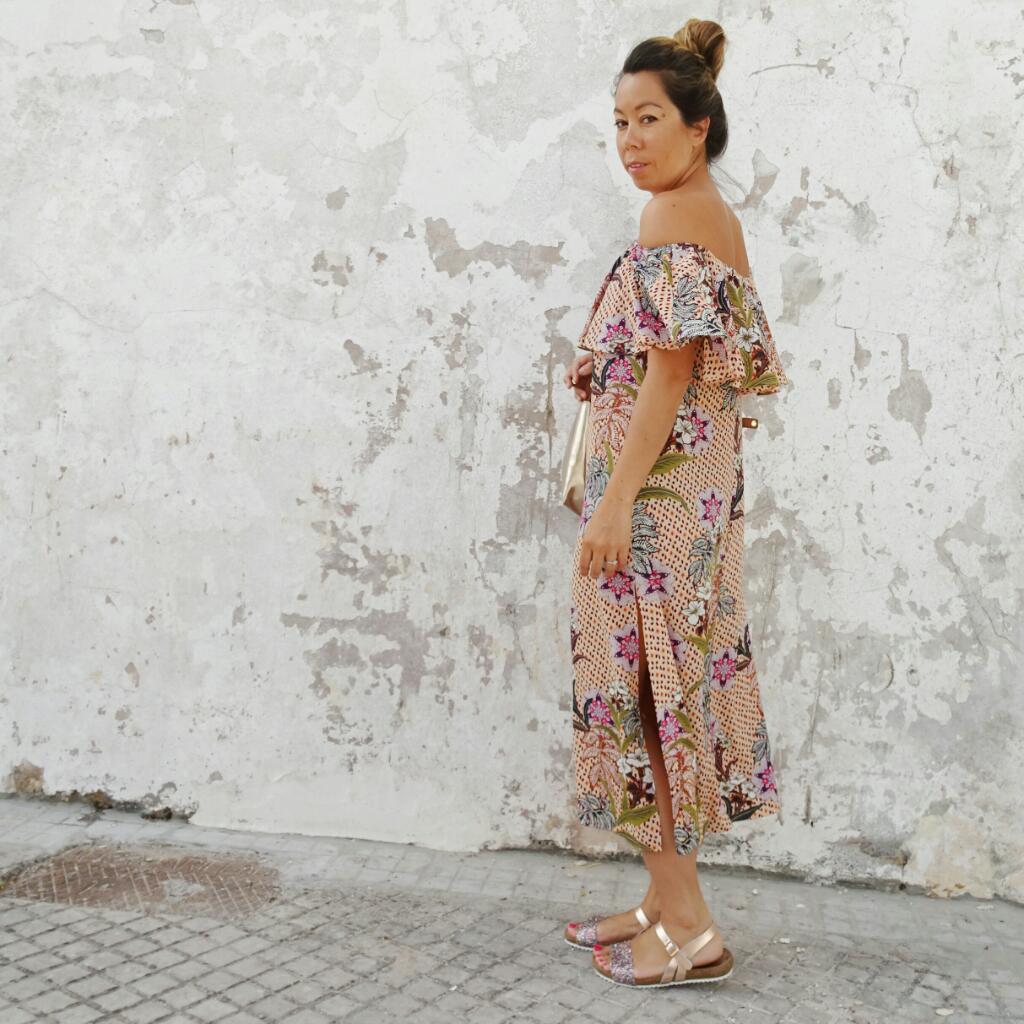 I generally live in jeans at home in London and so it's been all about the dresses for me while I've been out in Mallorca. If you've been looking to try an off the shoulder top or dress, Zara have some good ones.  This printed one is currently in the sale and has been such a good holiday dress.  The shoulders don't 'ping off', it's a good length, the material is light and it doesn't crease, so it's also good for packing.  I've worn it in the day and the evening. Here are a few pics to give you an idea of what it looks like on.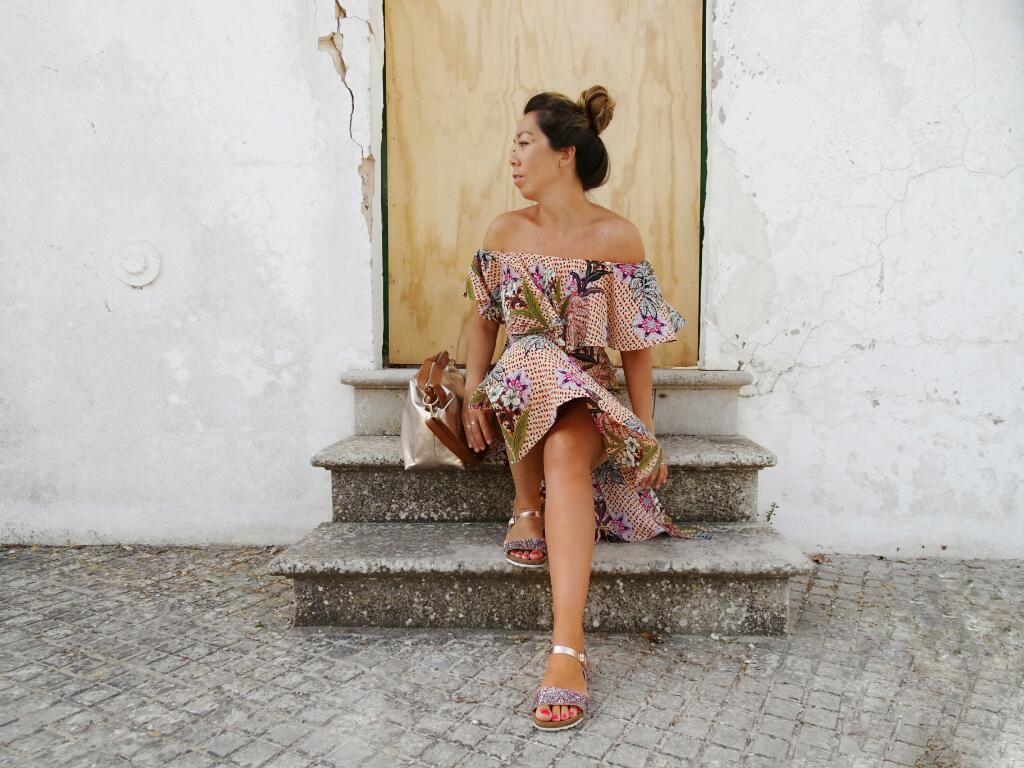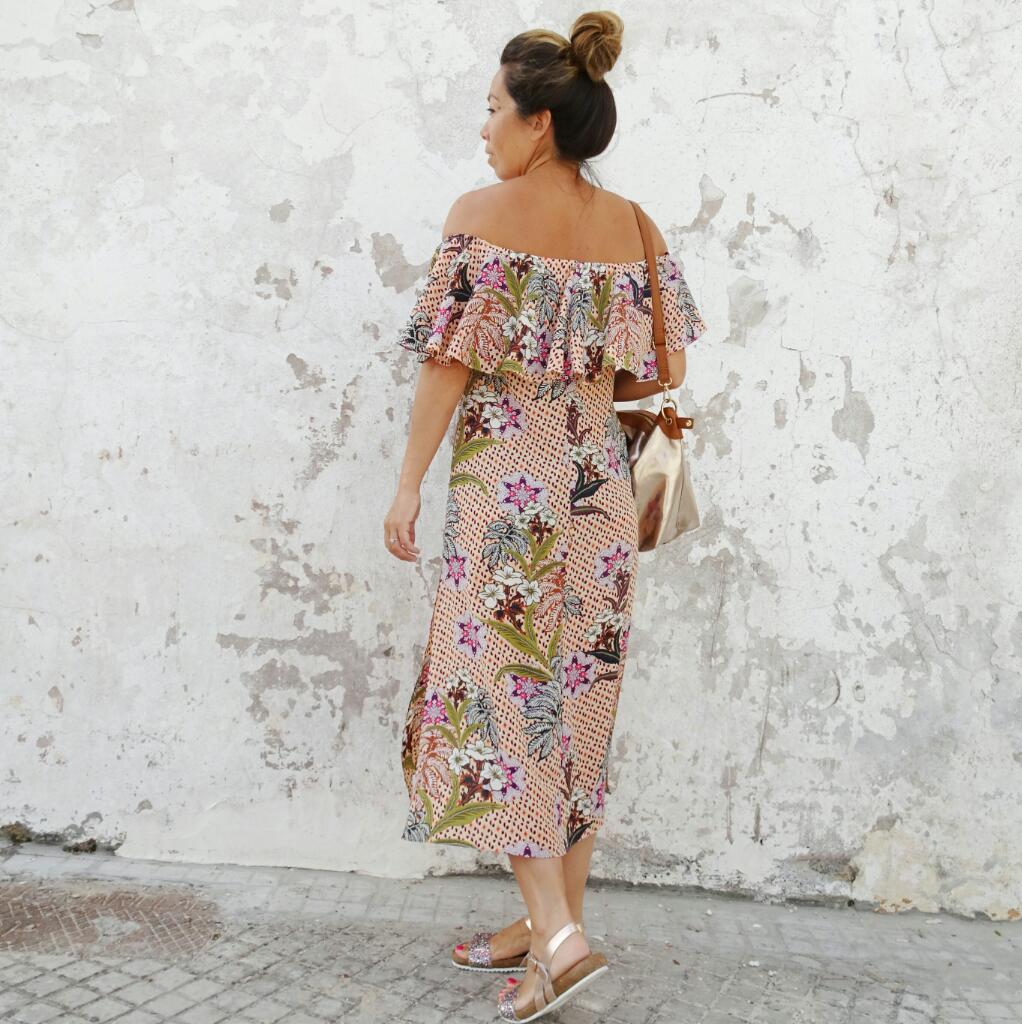 I've worn it with metallic so it doesn't look too flowery.  The bag is last season but from an amazing and very affordable accessories brand I discovered called Parfois.  For all the mums out there, I've been using this bag to carry around T-Rex's Potette!  I don't think I've done a bad job of making carrying around a toilet look fairly glamorous, do you?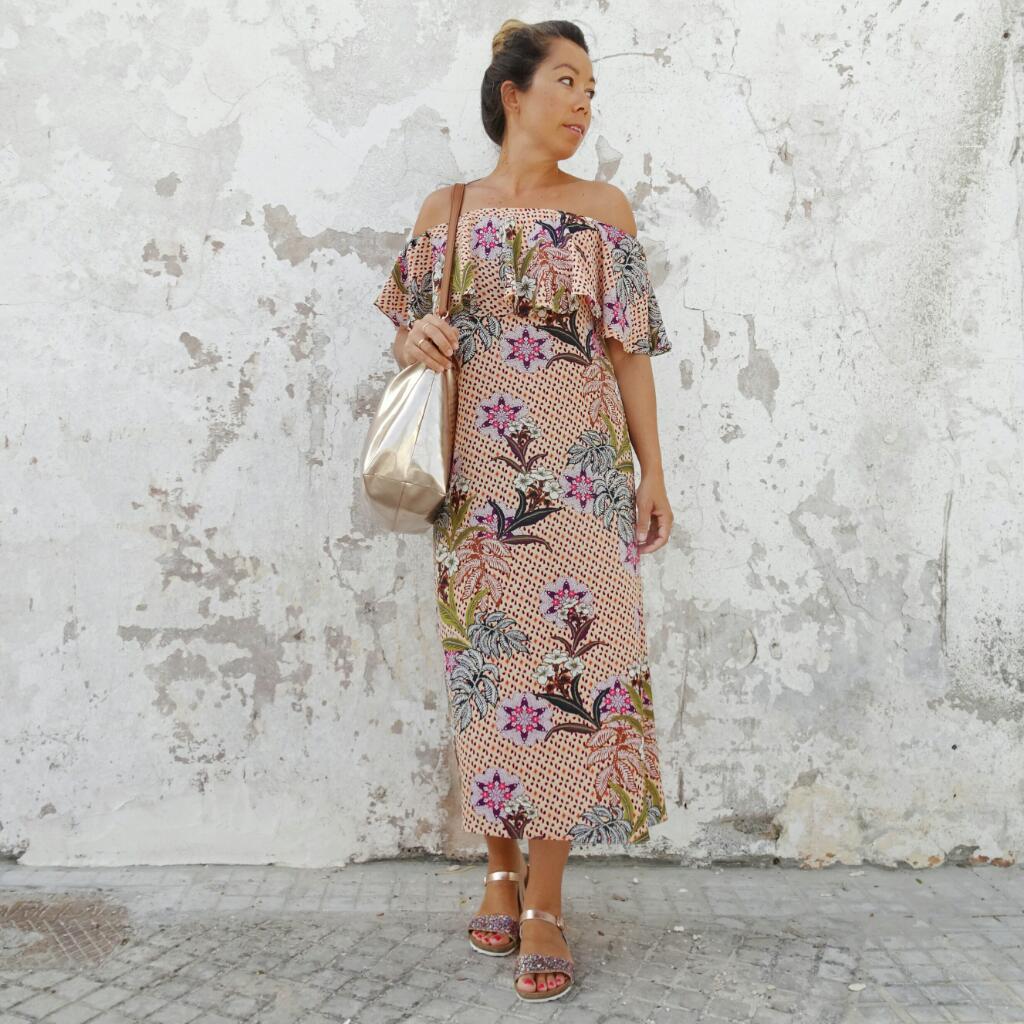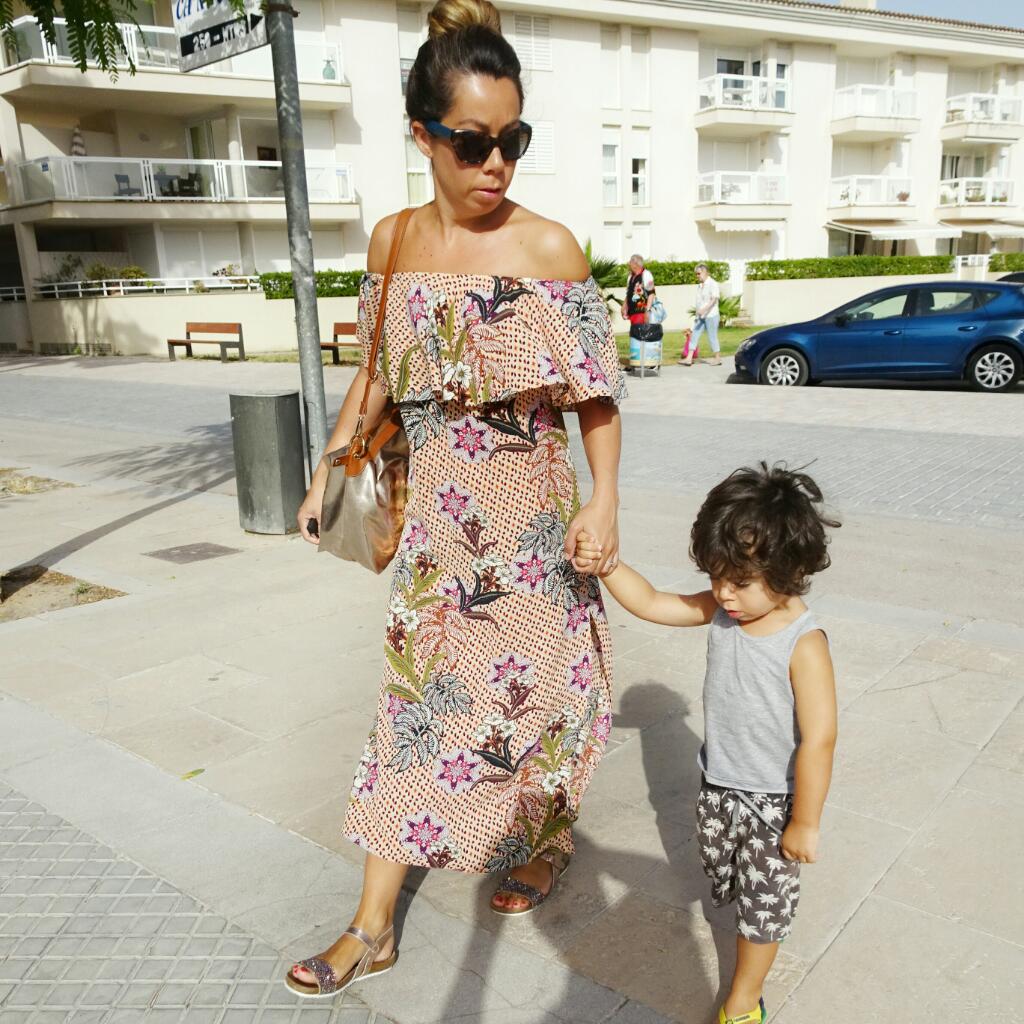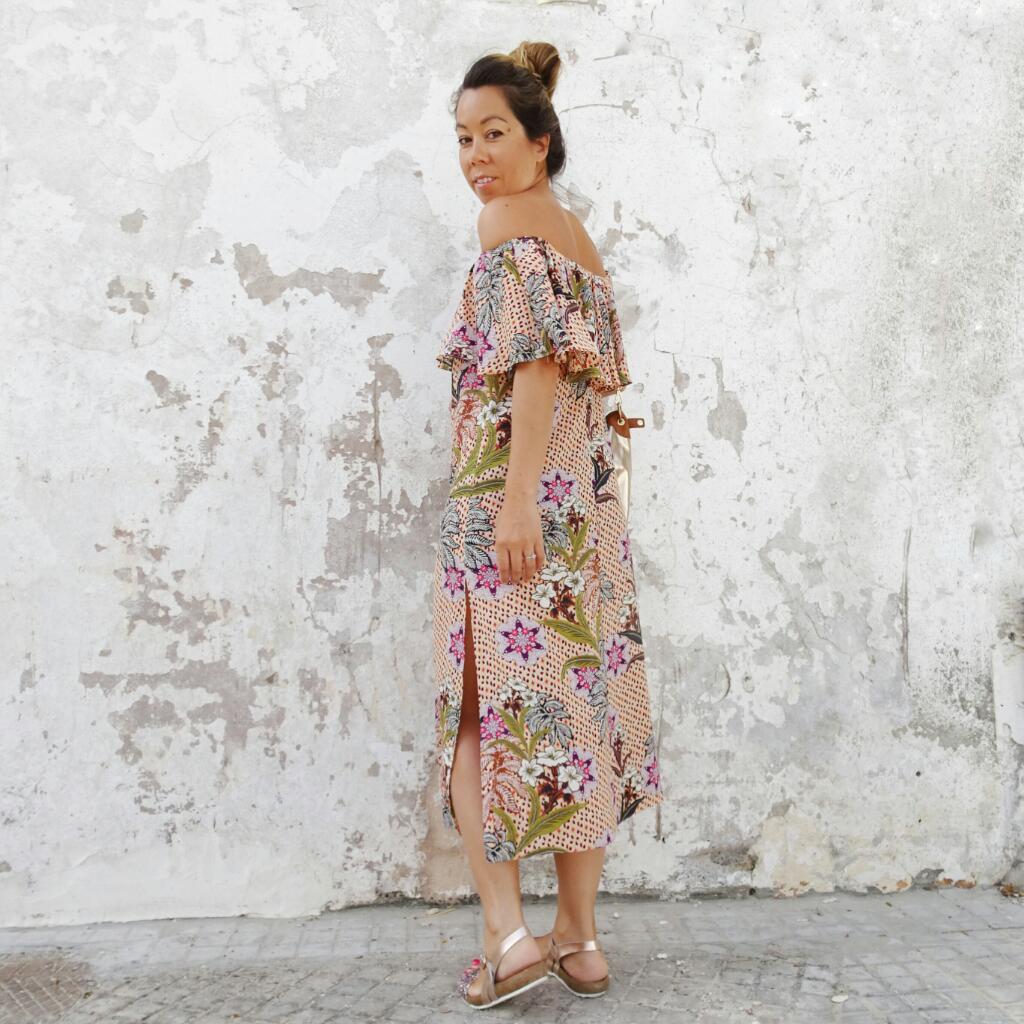 Dress – Zara
Metallic Bag (last season) – Parfois
Glittery shoes from a shop here but here are a pair that I think would look just as good from Sollilas at Office
Photo By: Copyright Bikinis and Bibs