Toddler Cove Hopping – South East Mallorca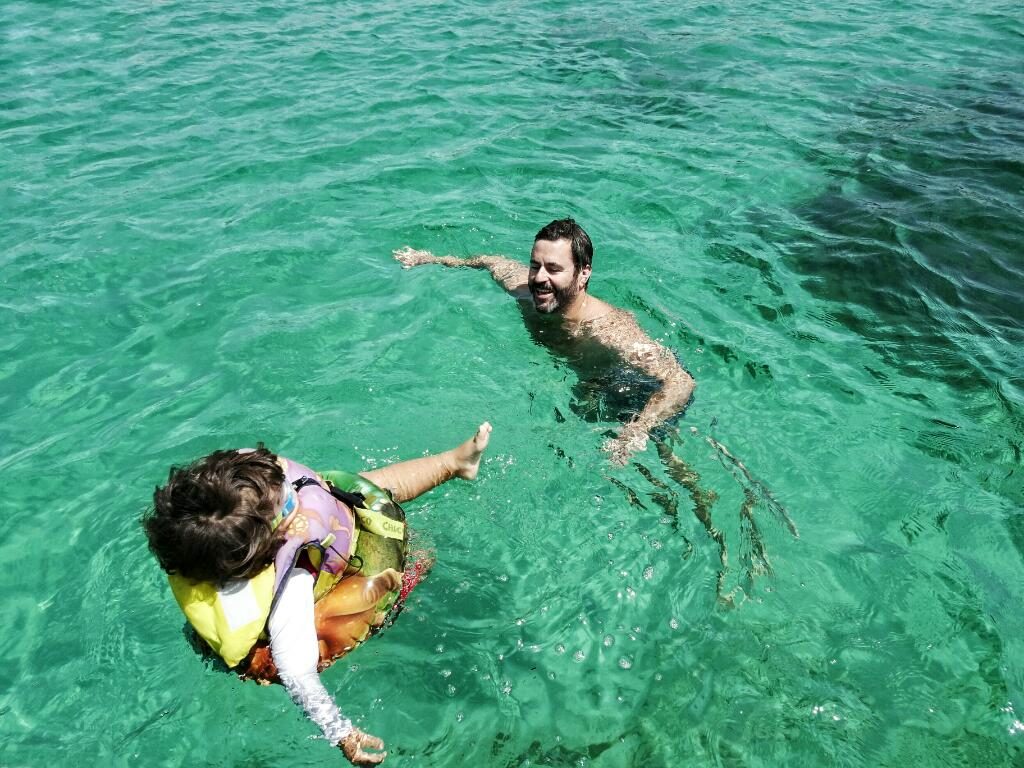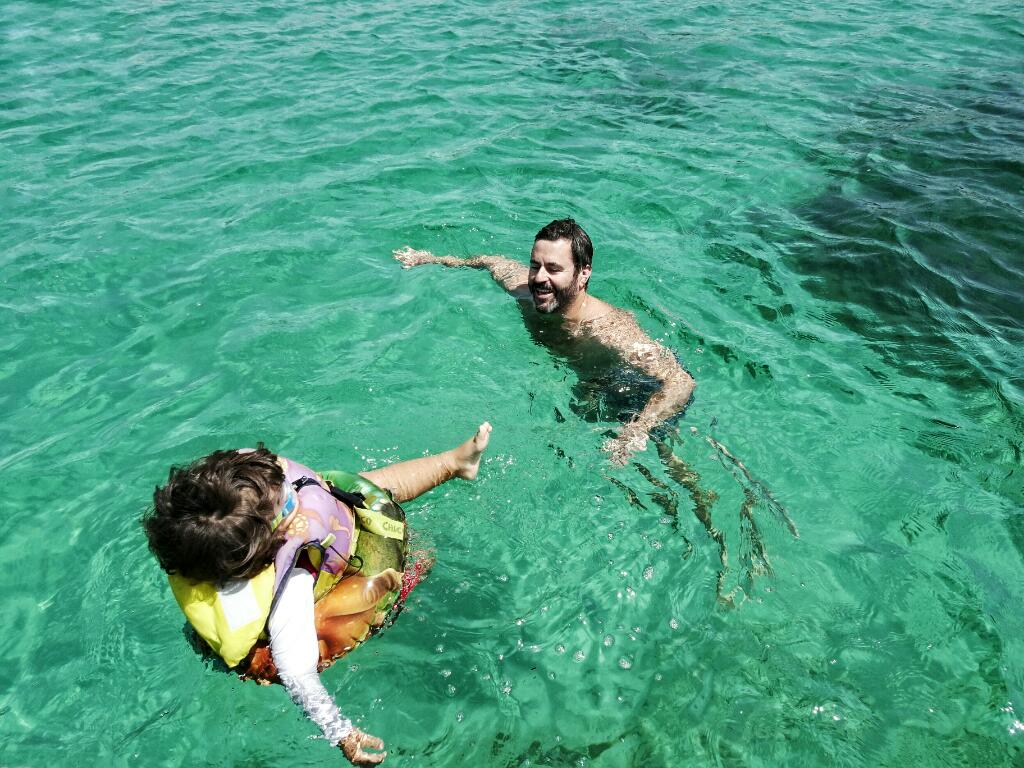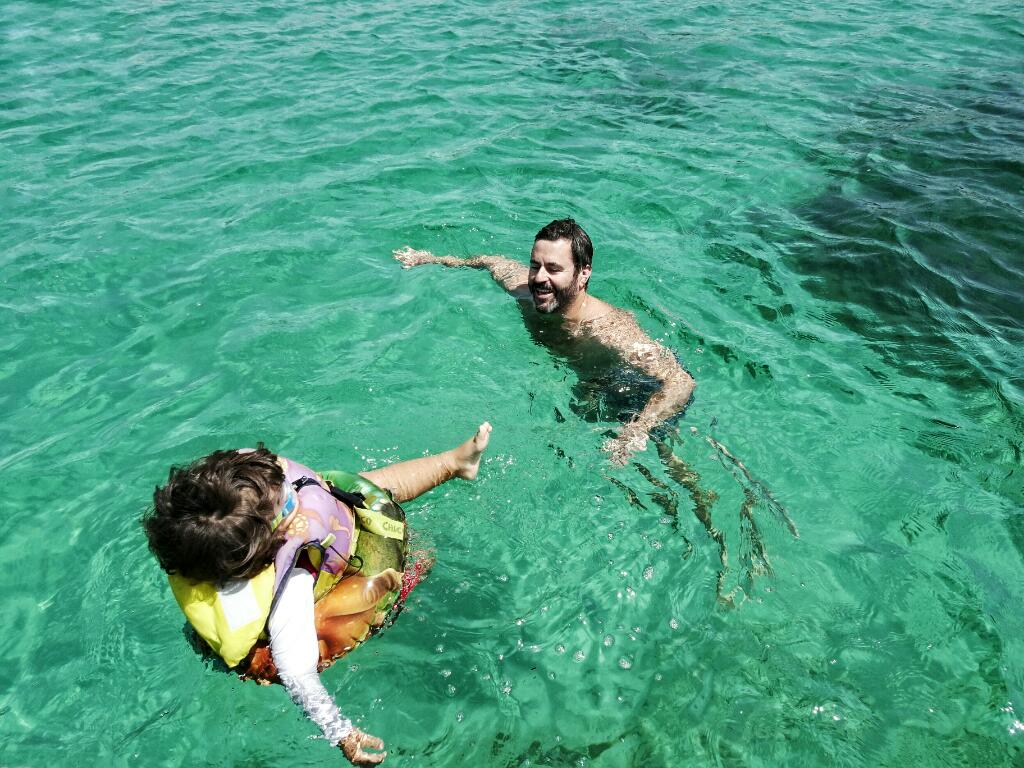 I know the words toddler and boat don't really sit well together but I like a challenge.  One of the most popular activities in Colonia de Sant Jordi is to hire a brig boat and explore the beach coves dotted along the south east coast of Mallorca.  We had no babysitting option so T-Rex was coming with.
The Crew
Whilst a Sunseeker would obviously be my first choice, our little brig turned out to be perfect for containing an active toddler – less boat equaled less boat to run around on.  The brig comes with a canopy for shade and you don't need a boat license to take it out. We hired it for three hours in the morning as a trial which was long enough to stop in a couple of coves but not too long to keep T-Rex entertained.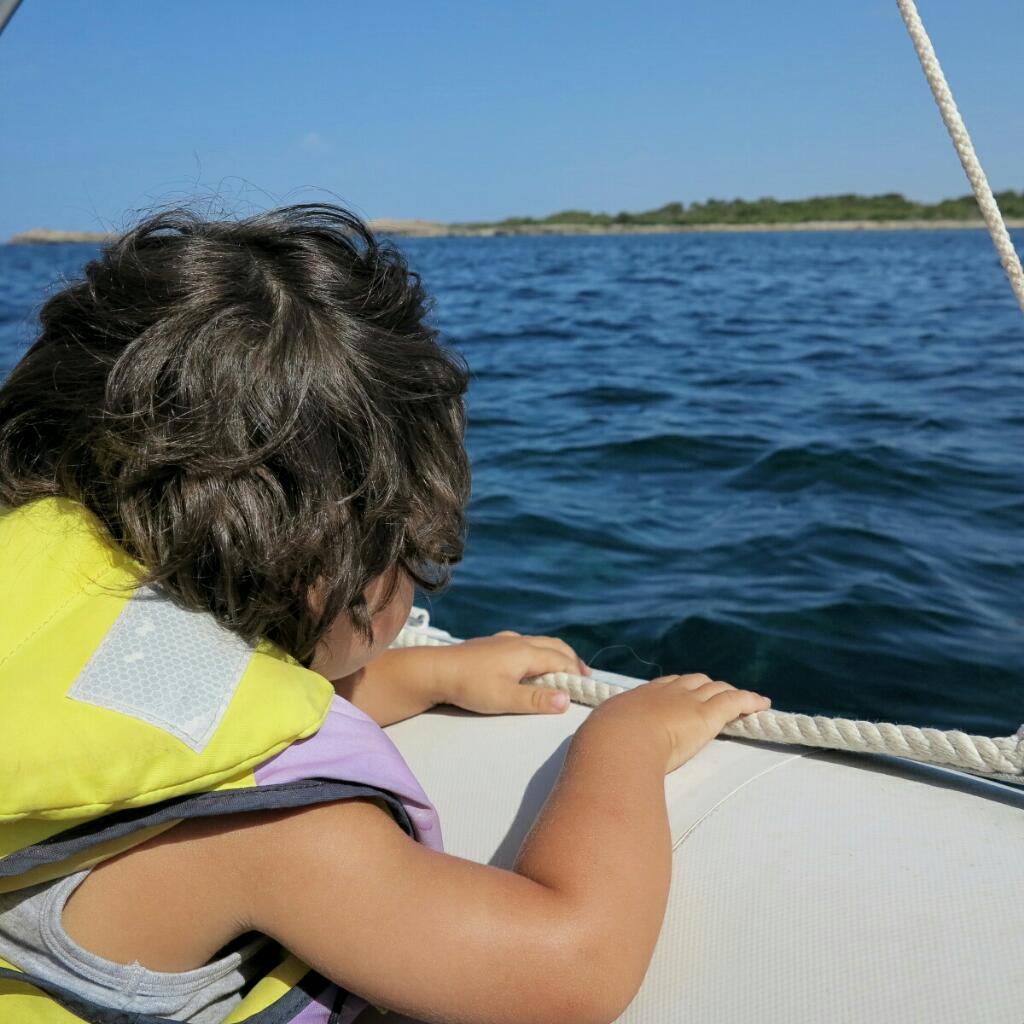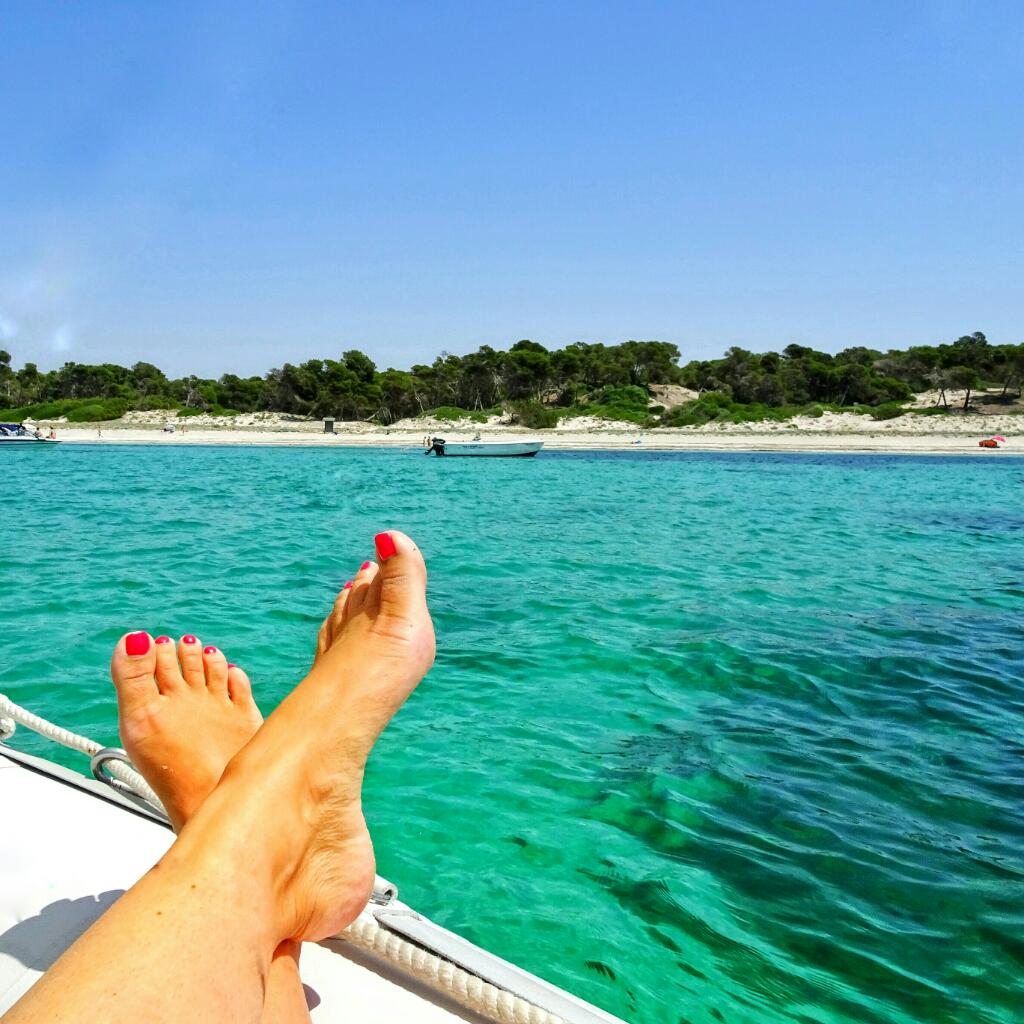 You now me…busy as usual
Our mini adventure ended up being one of our best days so far with T-Rex absolutely loving it too.  There is nothing more liberating than speeding along in a boat, stopping off where you want to and then jumping in the sea.  T-Rex was equipped with a life jacket the whole time but when he got into the water we also put a rubber ring on to lift him above the water just a bit more…he honestly couldn't get enough of bobbing around in the sea.
The Jump – inelegant but felt so good
Of course it helps that Mallorcan waters are crystal clear and flat as a millpond, I'm not sure if I'd be as confident in doing this in a murkier, deeper sea.  This pretty coast is definitely made for people to explore with ease.  We headed north and anchored at a beach called Es Carbo which has stunning turquiose water.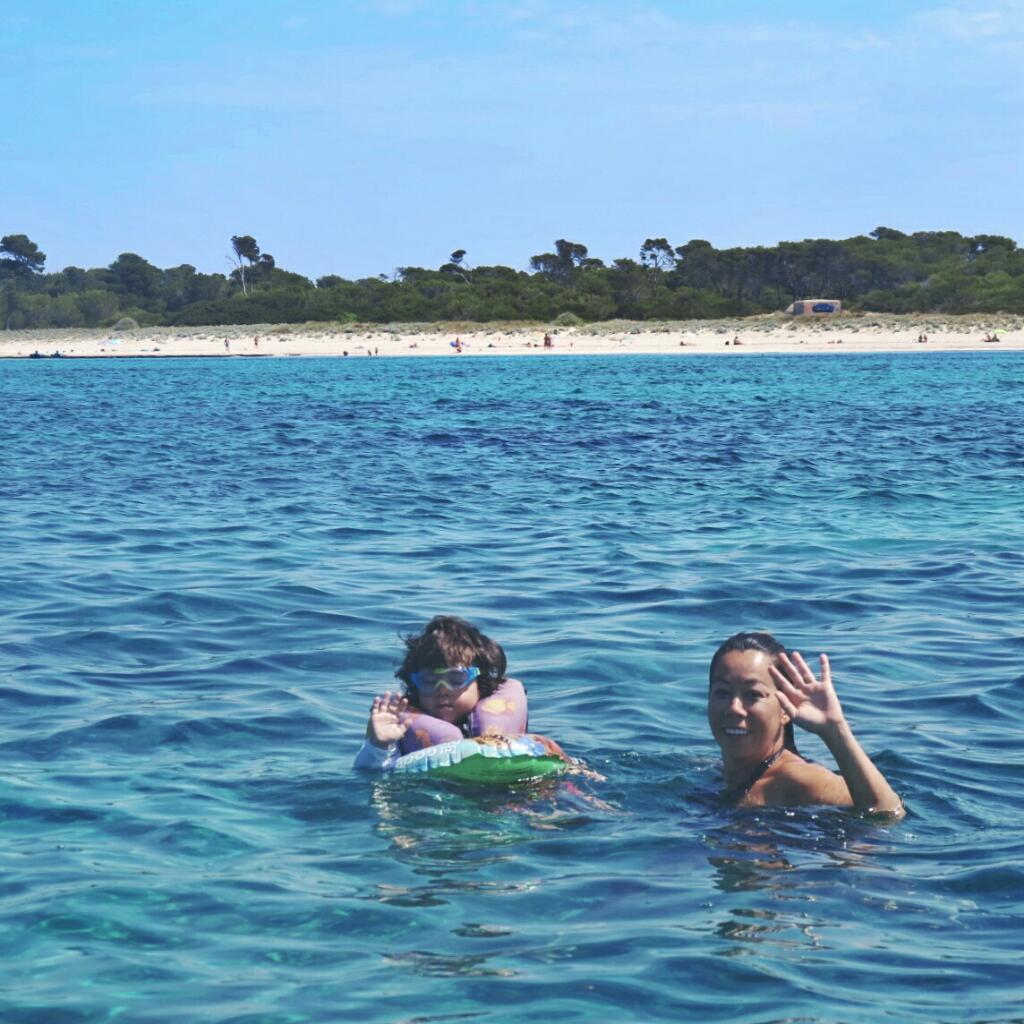 Es Carbo Beach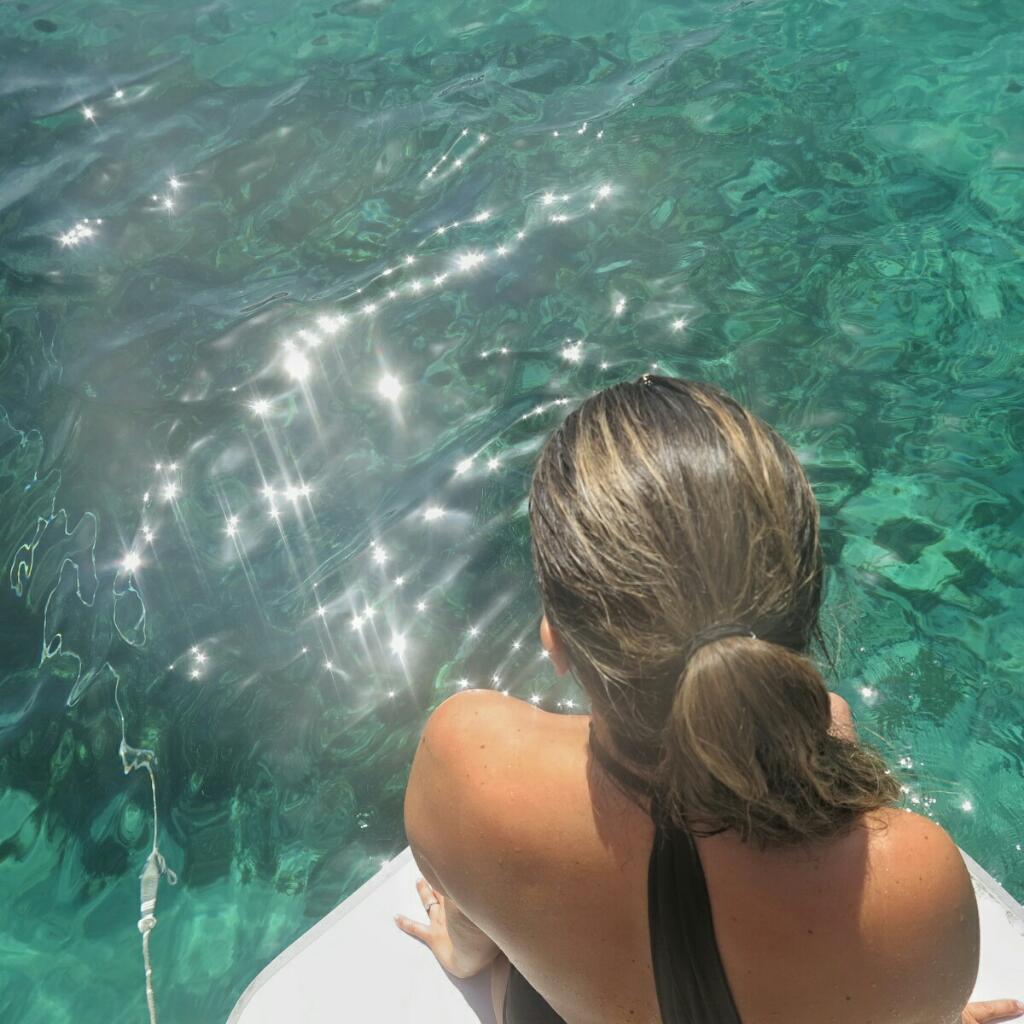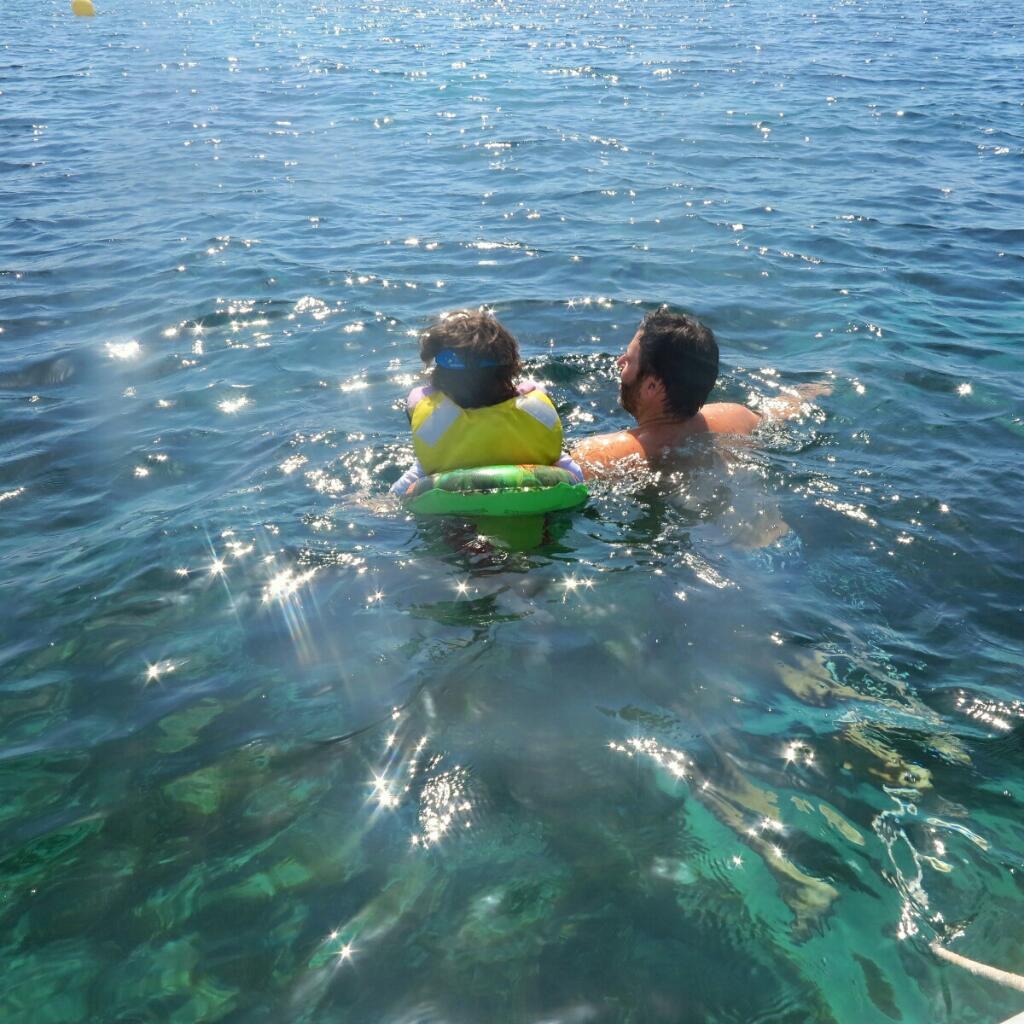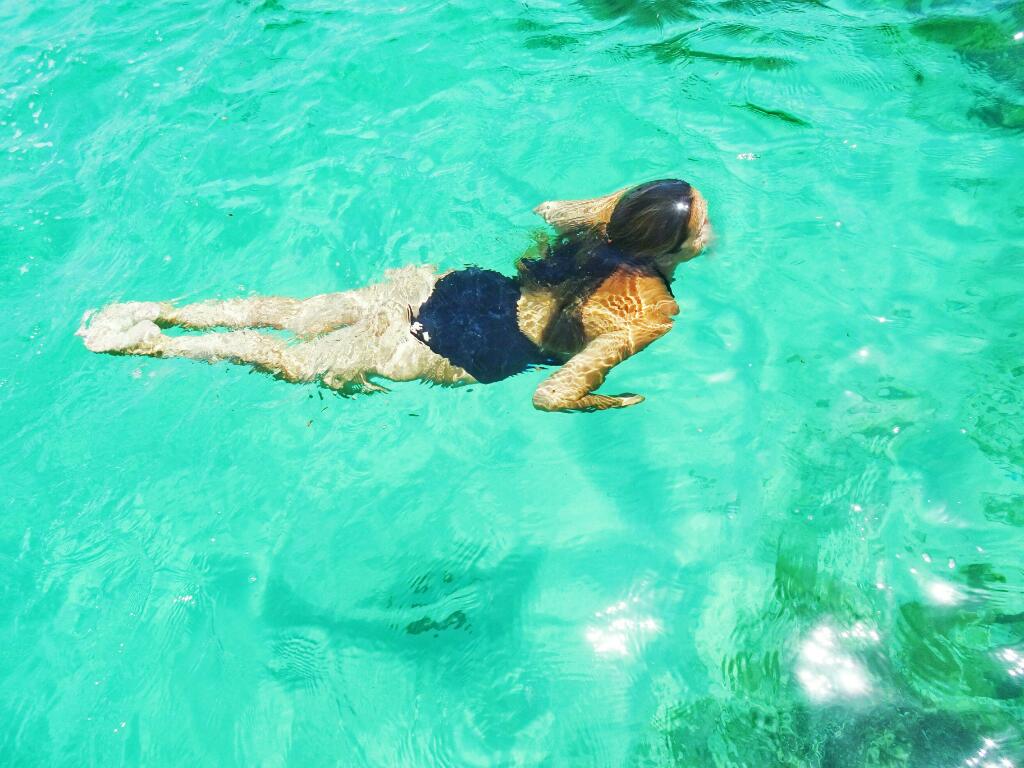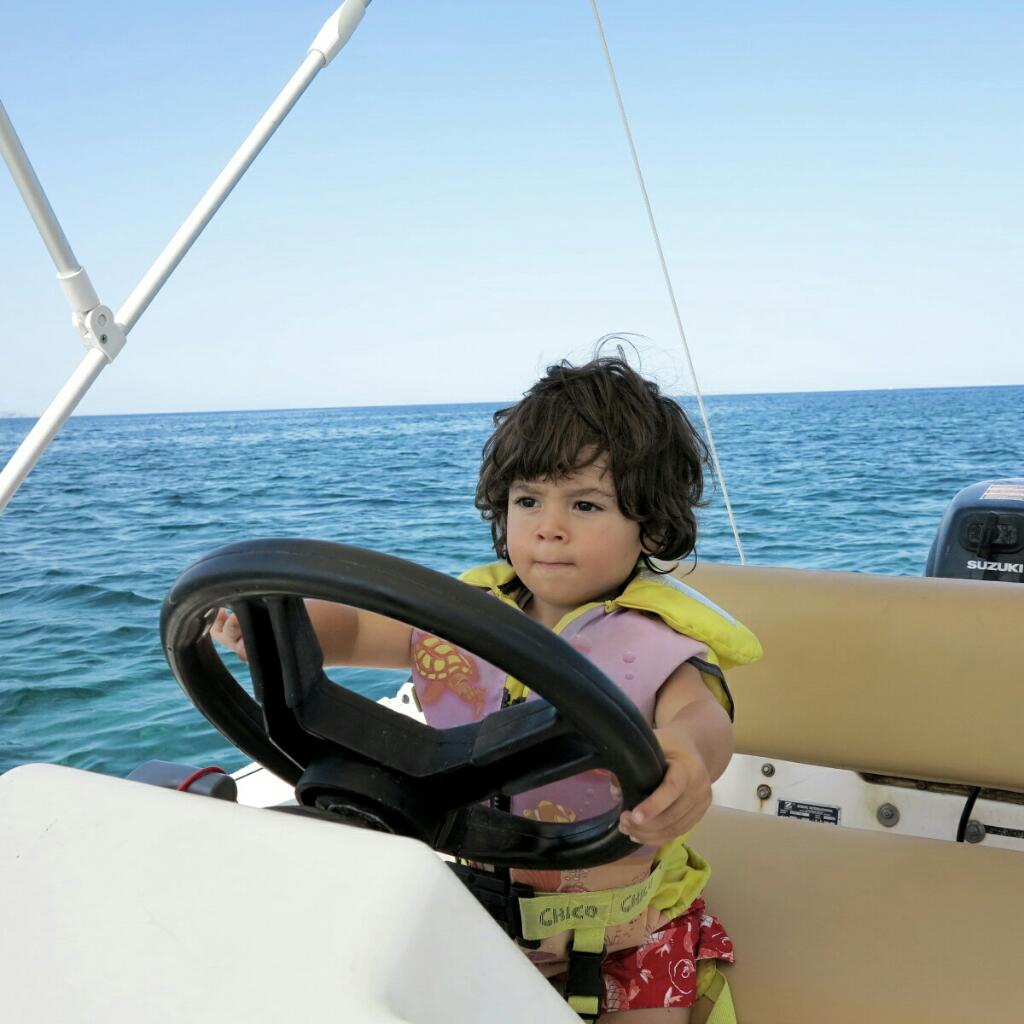 Obviously for the purpose of a picture…I do not recommend you leave your toddler in charge of the boat
Need to know:
There are several places to hire brig boats or larger.  We used the one on the main port beach in Colonia De Sant Jordi called Excursion Boat and it was 85 Euros for three hours including fuel.
Children are given life jackets to wear but I highly recommend the rubber ring I mentioned above as an extra way to lift them above the water. Our toddler goggles were also handy.
You don't need a boat licence, the coast here is very gentle and there is a limit to how far you can take the boat.  If conditions aren't good they won't let you take it out.
Es Carbo is a good place to anchor and jump!
My Swimsuit – Seafolly at Cocobay
T-Rex Shorts – Sunuva
Photo By: All Images Copyright Bikinis and Bibs