Holiday Dress Part 2: Topshop Tasseled Kaftan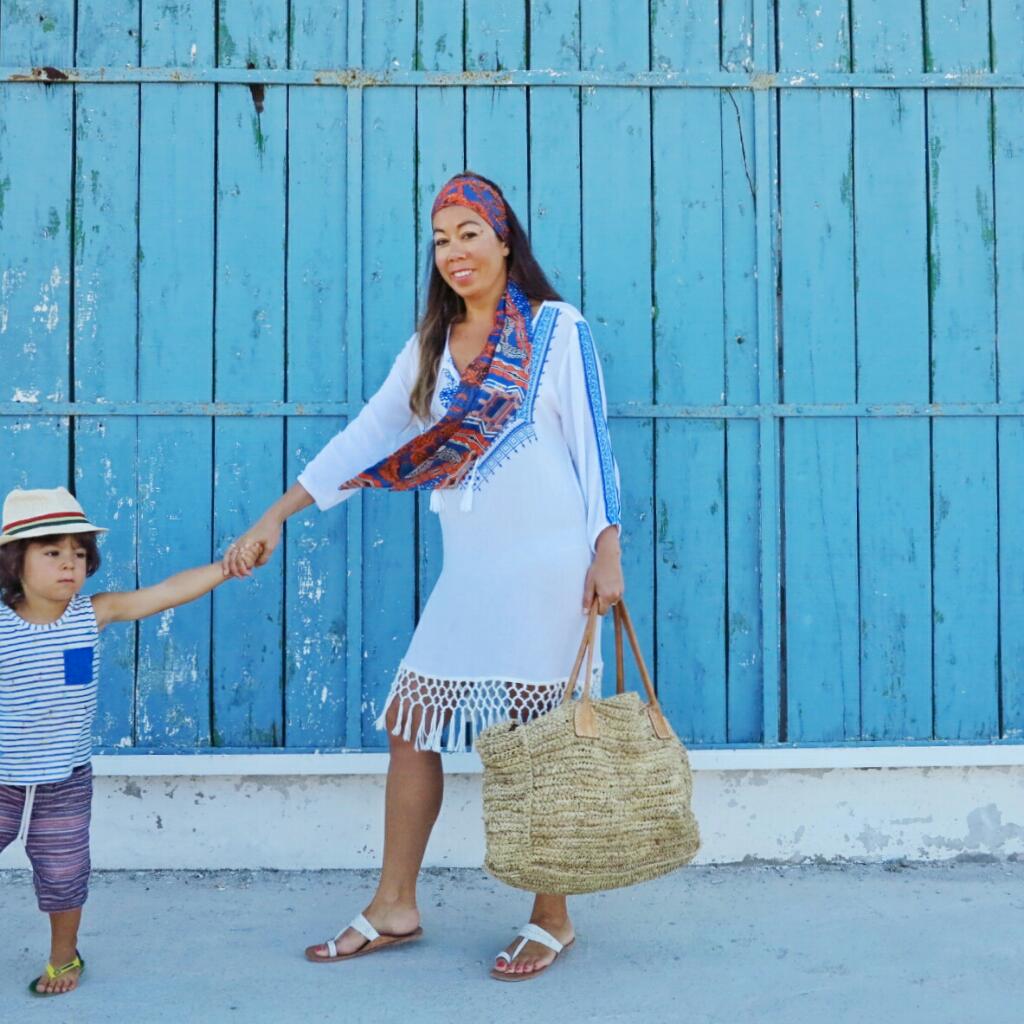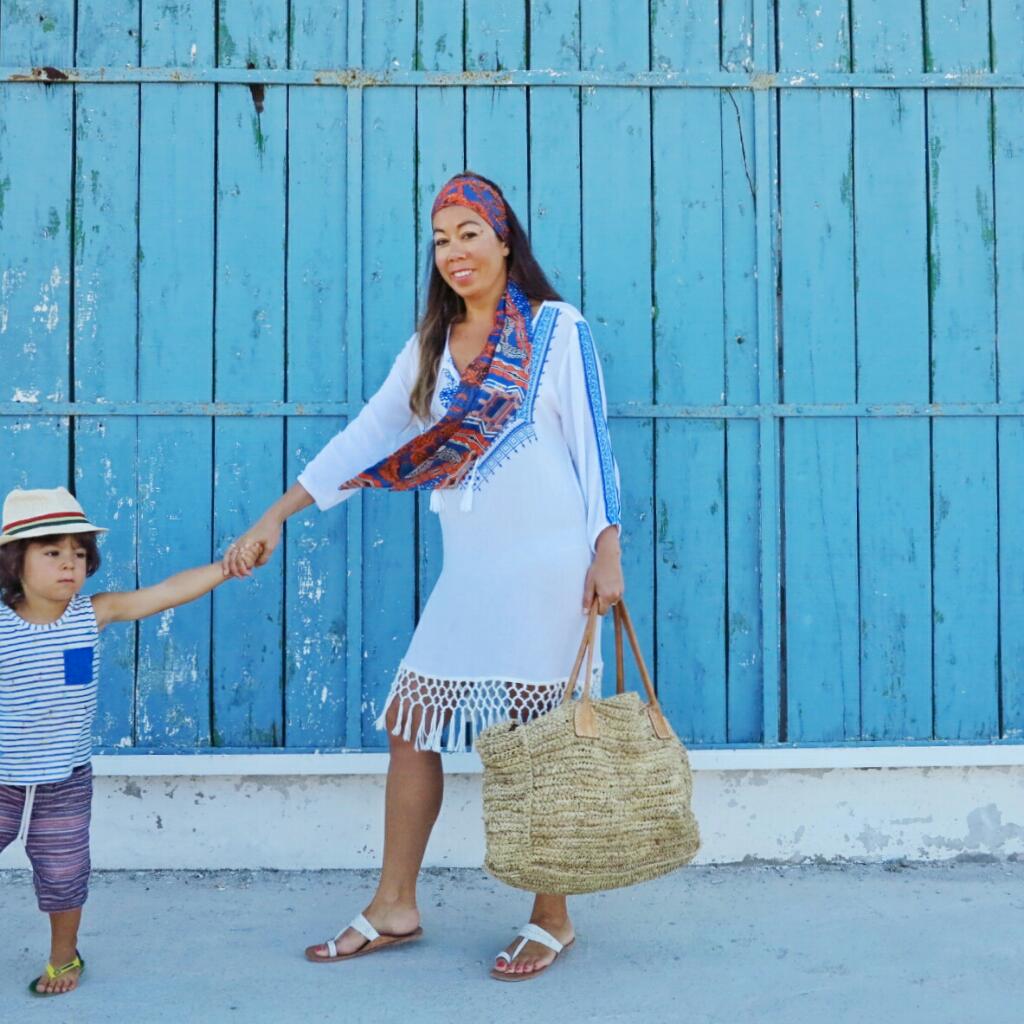 You can't beat Topshop for affordable last minute holiday shopping.  I saw this tassle kaftan and thought it would be a perfect cover-up during our trip to Greece…because everything is blue and white in Greece right?  Tassles, embroidery and one of my favourite summer colour combinations.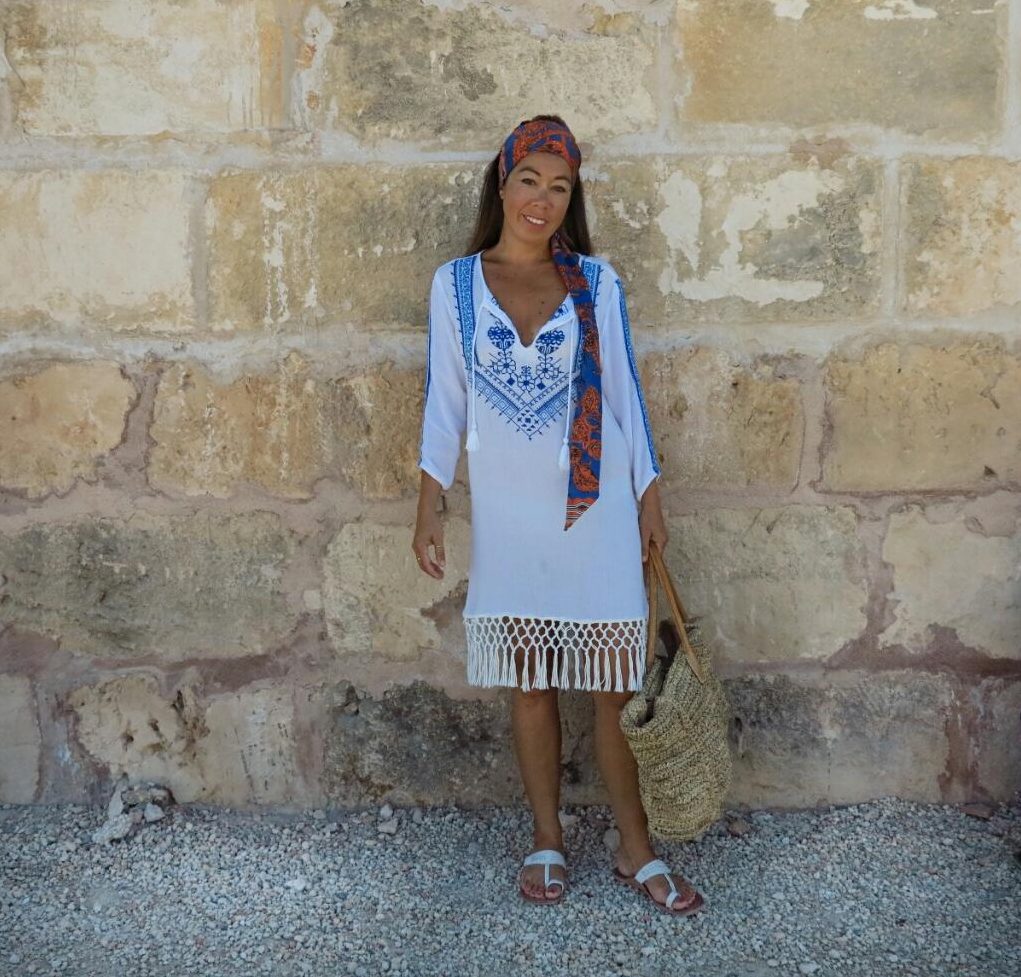 It also ticks some of my personal summer style boxes – not too short (no mum bum flashing!); long sleeves for when you want to cover-up; a flattering v-neck (when you leave the tie undone); a slimming straight down cut and a touch of boho with the crochet style tassle hem.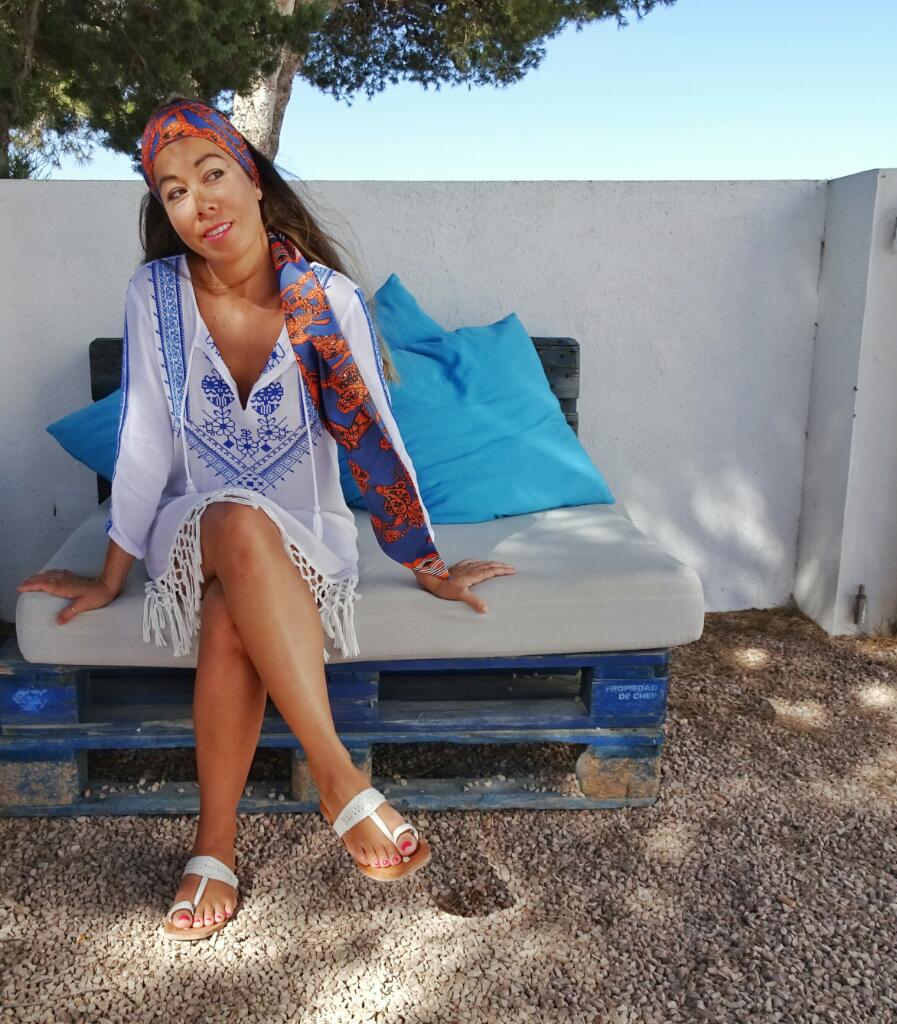 I've worn it as both a dress in the daytime and for putting over a bikini at the beach.  Here I put it with my silk headscarf from Mango which has been a good cover-up for my (over) dyed hair and my beach bag from Moosshop on Etsy.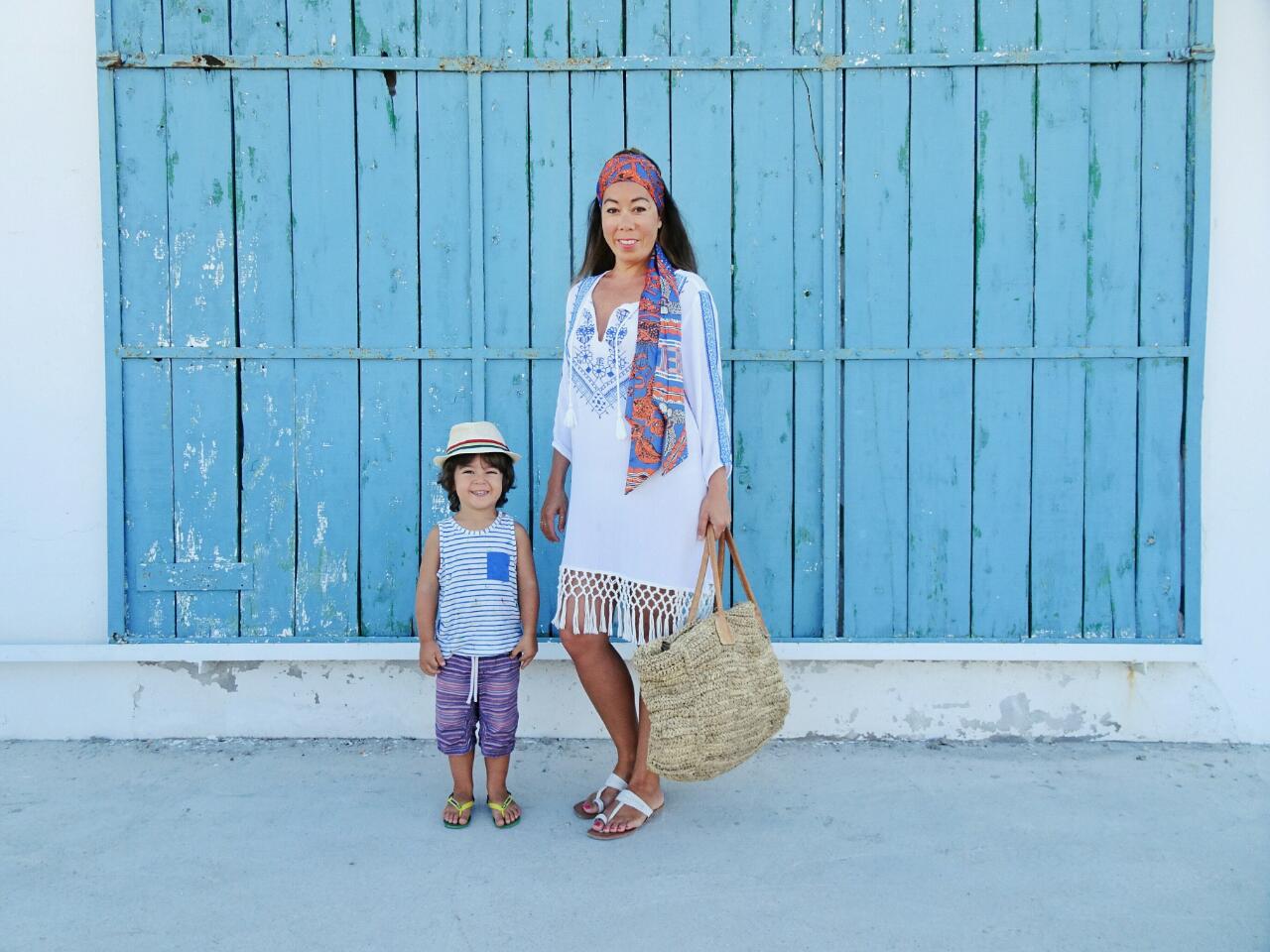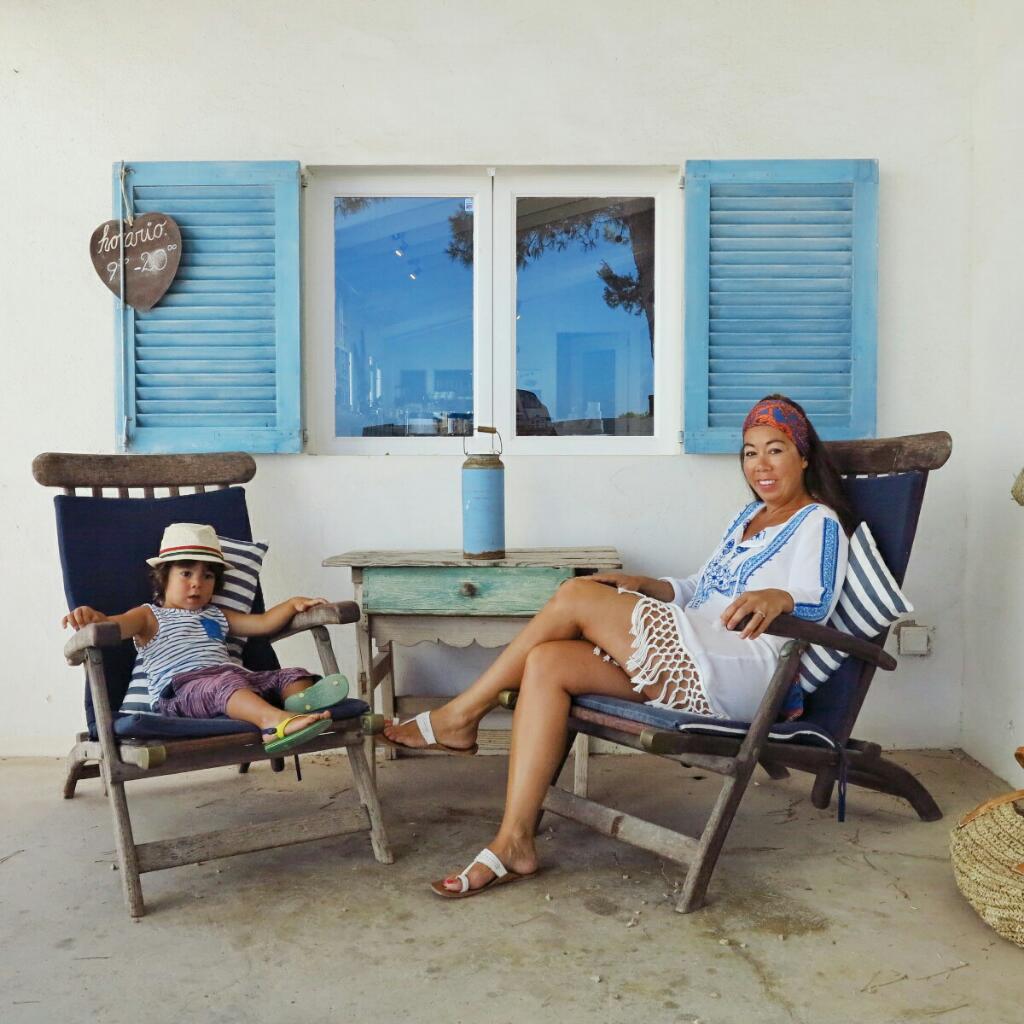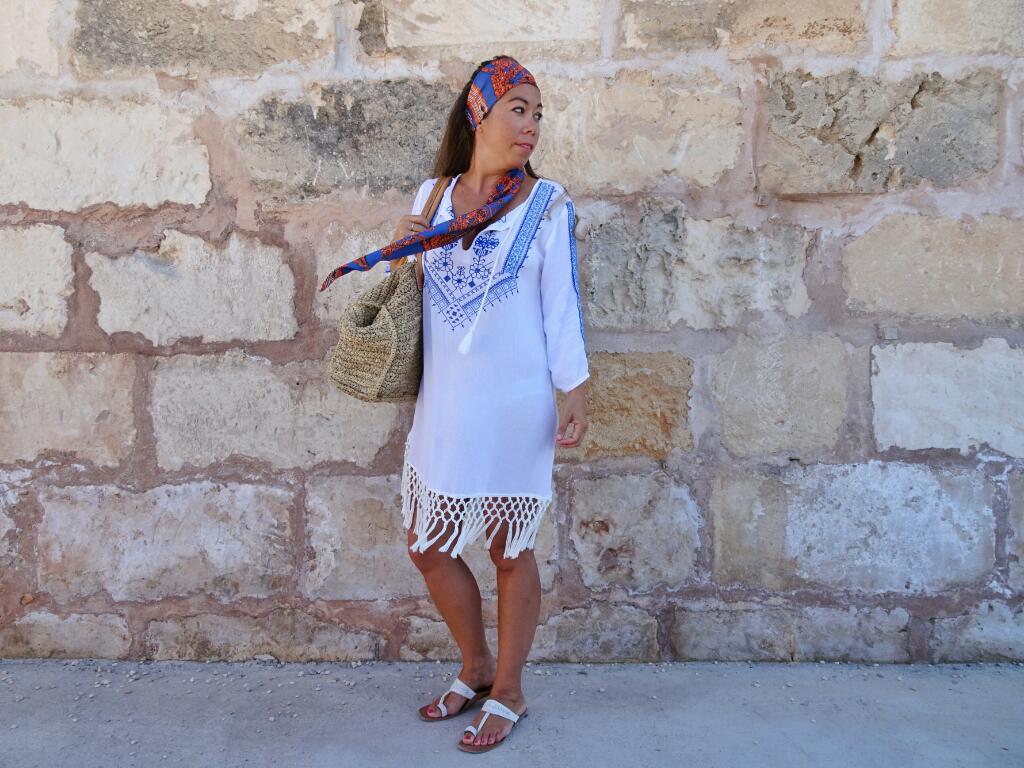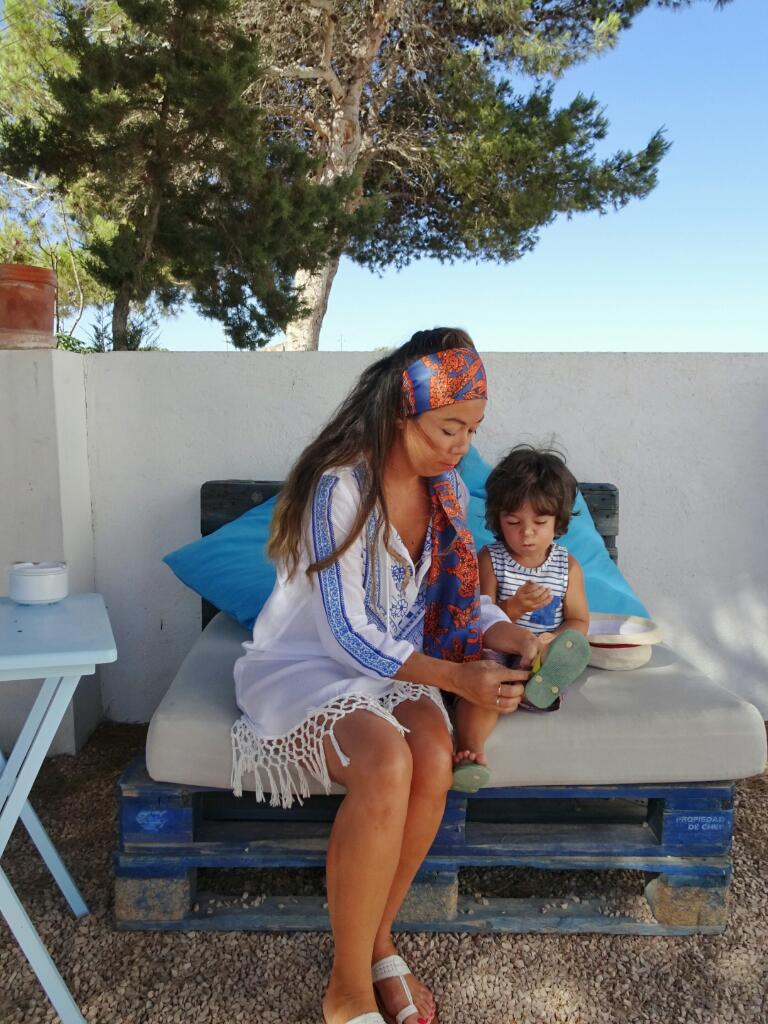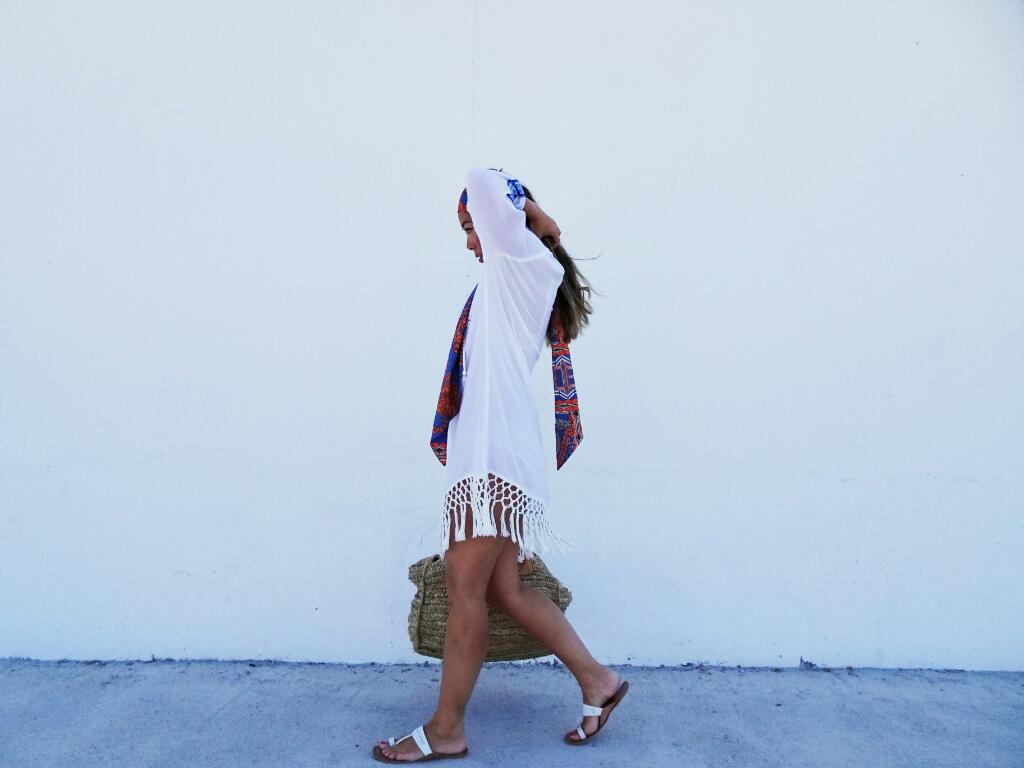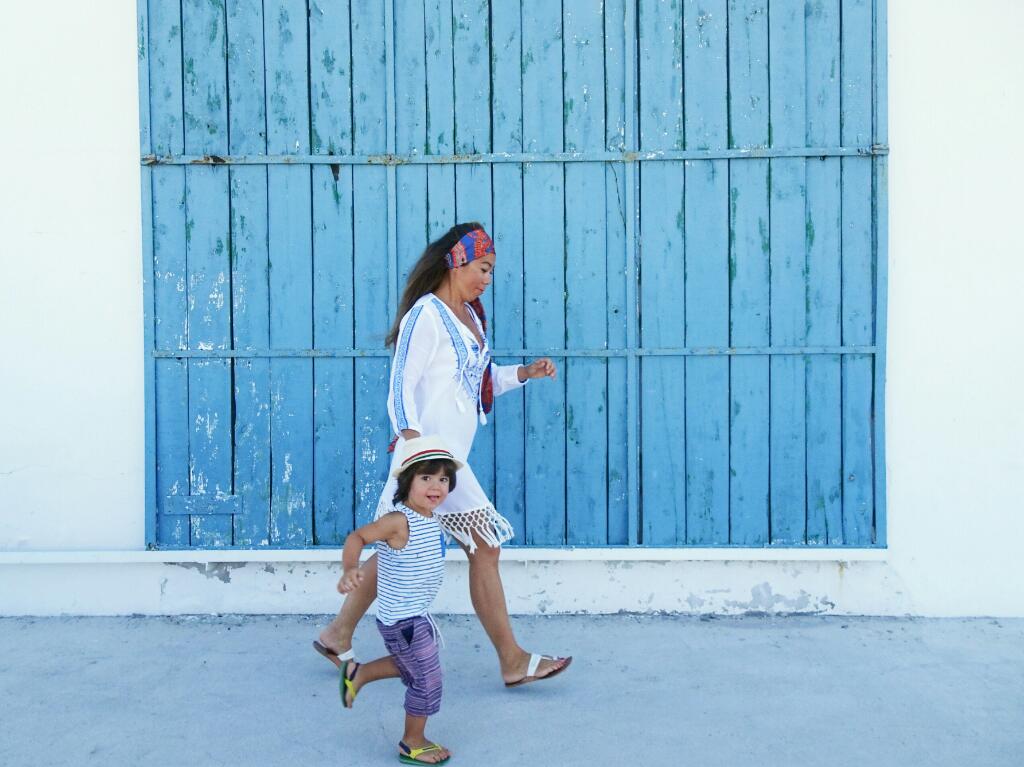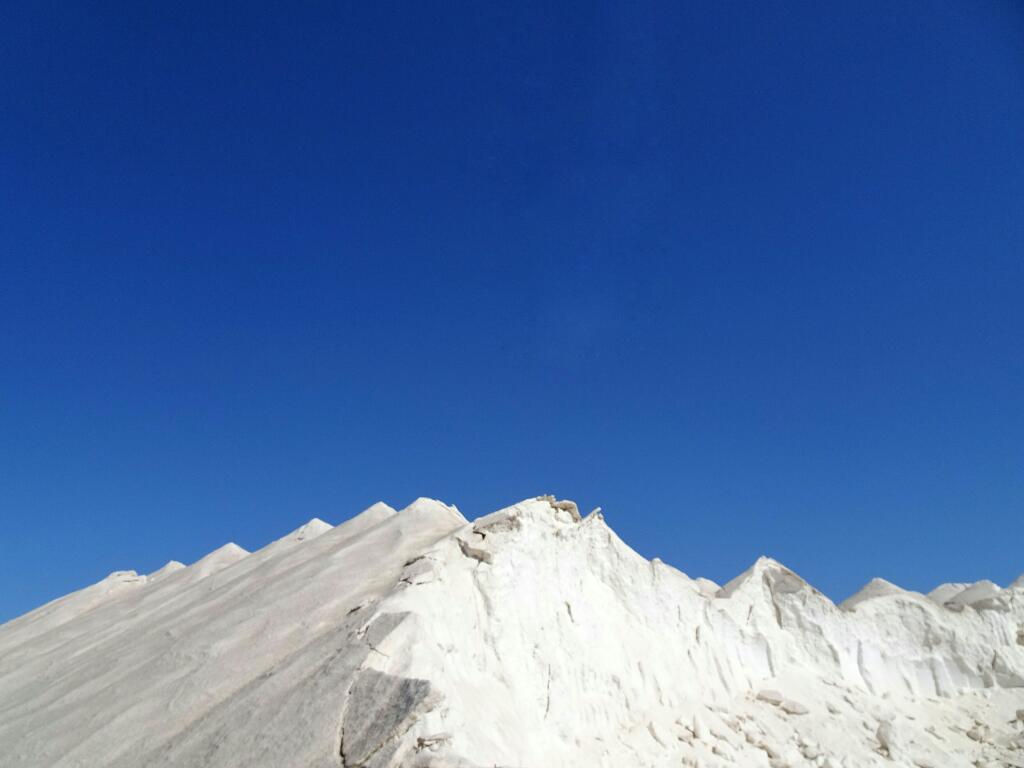 These photos were taken at the Flor De Sal shop and the salt mountains in Es Trenc, Mallorca
Tassled Embroidered Kaftan – Topshop
Headscarf – Mango (sold out but they have lots of other nice ones)
Straw Bag – Moosshop
White leather Flip Flops – Brissi (old)
T-Rex Vest – Zara (sold out); Shorts – Next
Photo By: All images copyright Bikinis and Bibs