The Little Leather Satchel – Honey & Toast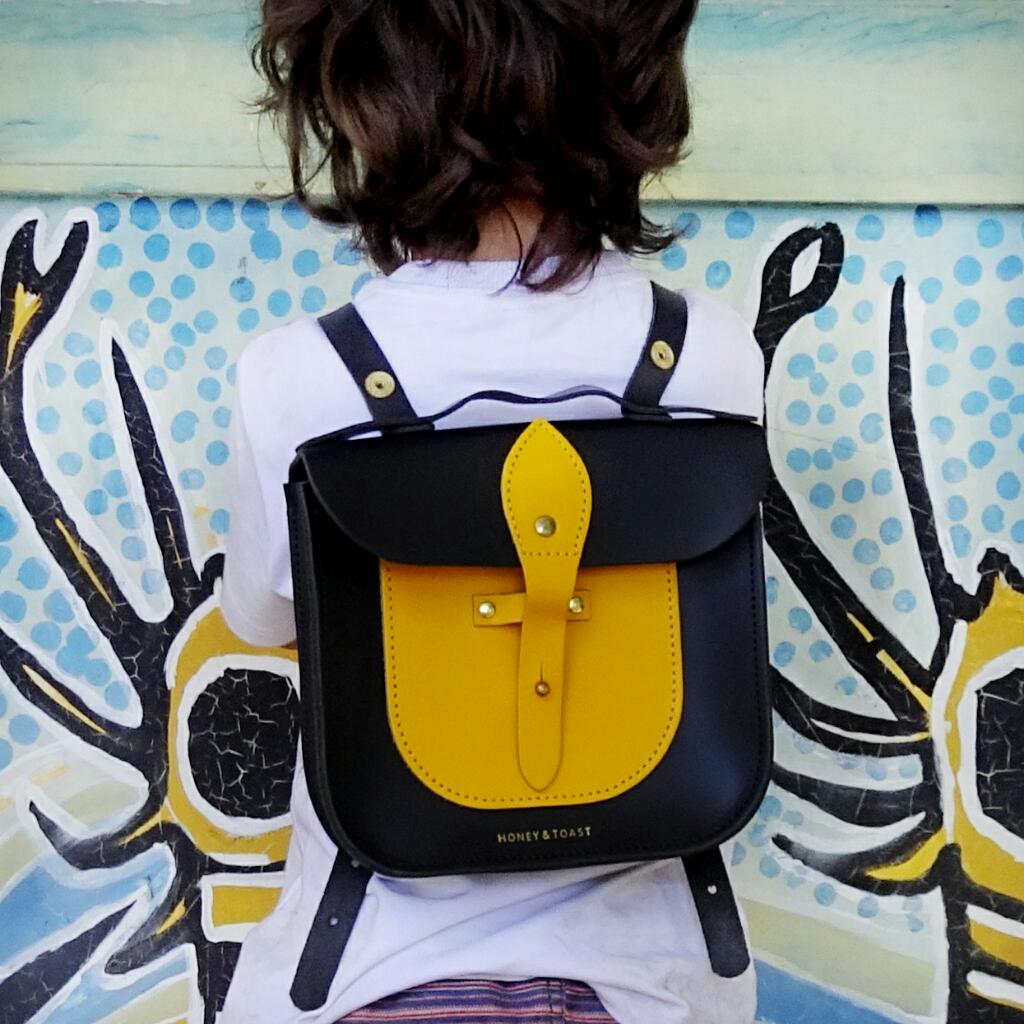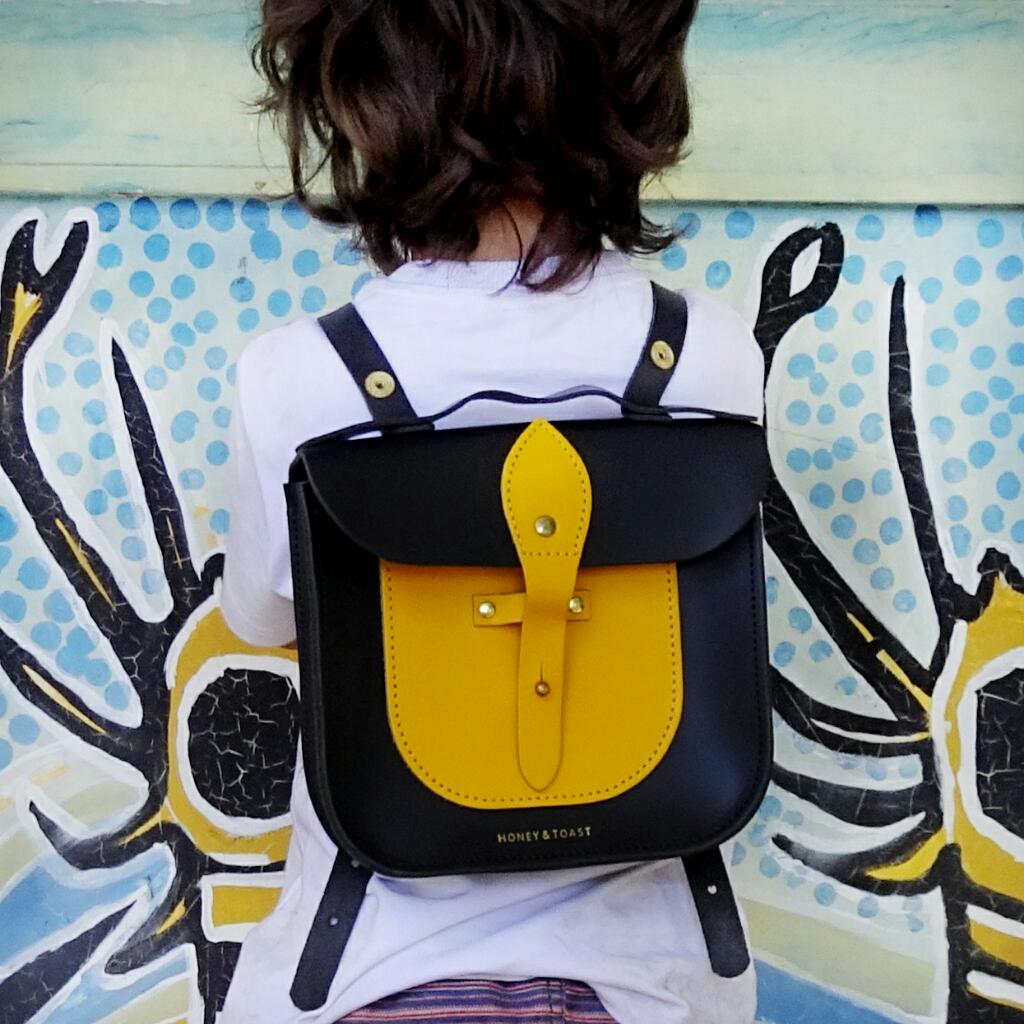 I have found the best gift for you to buy and it's currently so new that you will win extra brownie points for present buying innovation (dads take note)… but be quick.It's by a new brand called Honey & Toast.  Founded by Emma White,  an accessories designer for 15 years to fashion houses including those of Paul Smith, Alice Temperley and Mary Katrantzou. After having children she decided to create her own collection of leather satchels and purses for girls and boys. They are cool and classy and will totally appeal to parents (like me) who prefer design over Disney*. Equally kids will love the prints which reflect fun pastimes in their little lives.  
                                            Our Rocket Scooter Satchel went down well at Australian playgroup
The satchels currently come in two sizes with three prints – Space, Garden and Leopard or two color combinations.They can be worn as a little backpack,  the smaller size being big enough to keep essential snacks and favorite small toys. Additionally, scooter lovers can attach their satchels to the handlebars for stylish zipping around on wheels.  
In true designer style, Emma has also created unique ways to personalise the satchels. Not only can you emboss them with initials but also a message on the strap or even a memorable doodle that your little one did.  The embossing can be done in gold, silver or with no colour at all (blind embossing).
We took our satchel traveling and it has been a perfect size for carrying little things (mainly cars!) during the day. Rex loves having his own little bag and it's a gorgeous accessory to his outfits.We also trialled it on his scooter before coming away and it was equally useful for mummy to put her phone and money in during a quick visit to the park. To see the full collection including the cute little purses, pencil case and key ring, check the link to Honey & Toast below.
Honey & Toast are made in Somerset, UK but ship internationally and come in a dust bag for protection.
*I am not that mean and I do (unfortunately) have some Disney in my house.
Photo By: Copyright Bikinis and Bibs