Cosy Muslin Pyjamas – Willa And The Bear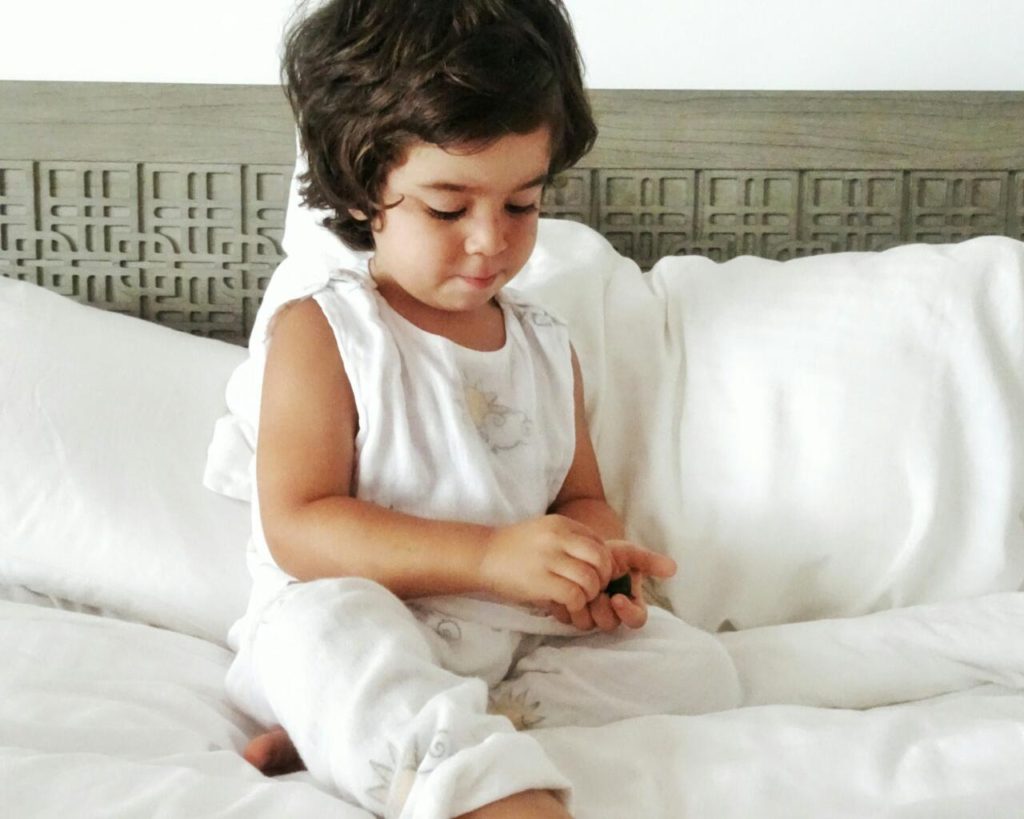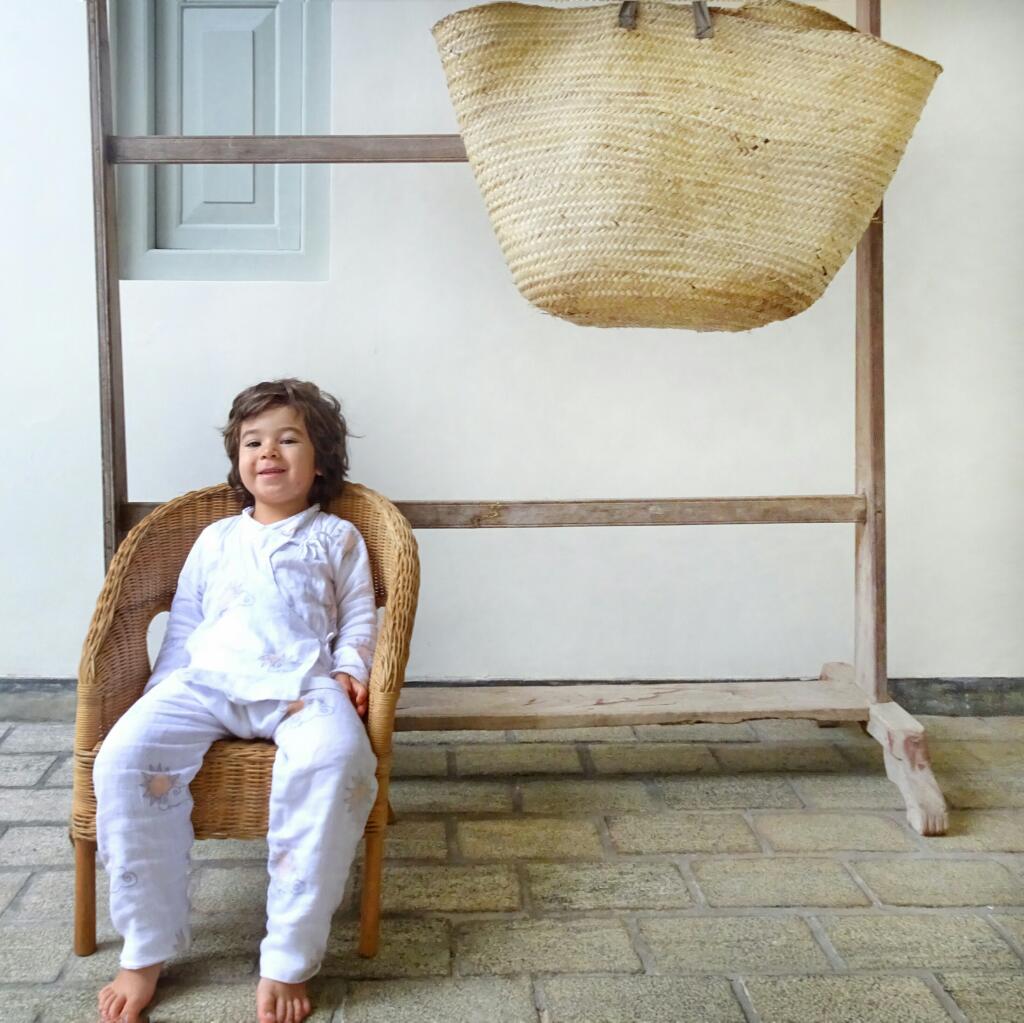 I really love finding brands that have been born through travelling. There have been so many times that I have seen beautiful clothes and products abroad and thought how good it would be to make them available in the UK. Willa and The Bear is a brand after my own heart, producing cosy Nepalese muslin pyjamas and chic nursery accessories.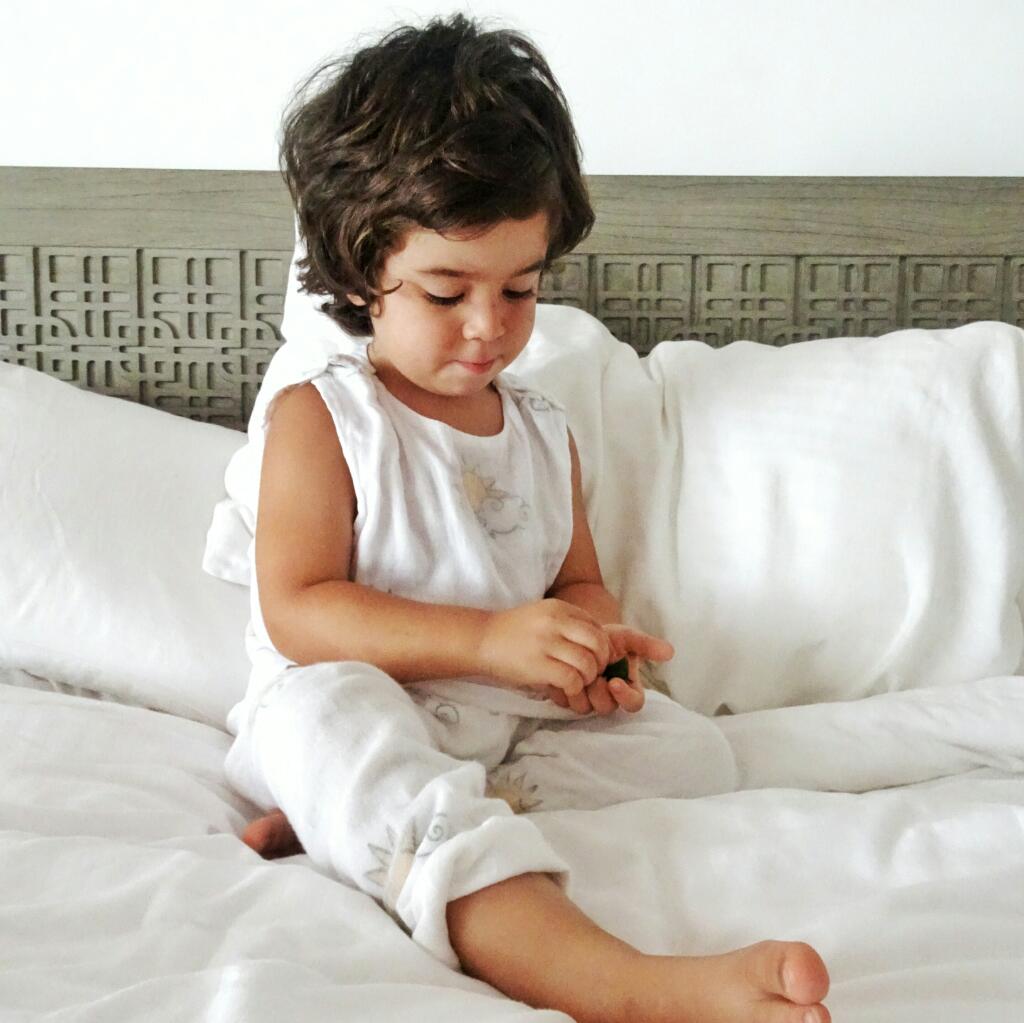 The idea for a collection of stylish but traditional children's bedtime clothes and nursery accessories came from a traveller herself, Hattie Goodley. After living in Nepal and being a trustee to an orphanage in Kathmandu for 15 years, she decided to create her own brand. Willa and The Bear not only introduces us to unique Nepalese designs but also supports the local women's co-operative who hand stitch the clothes.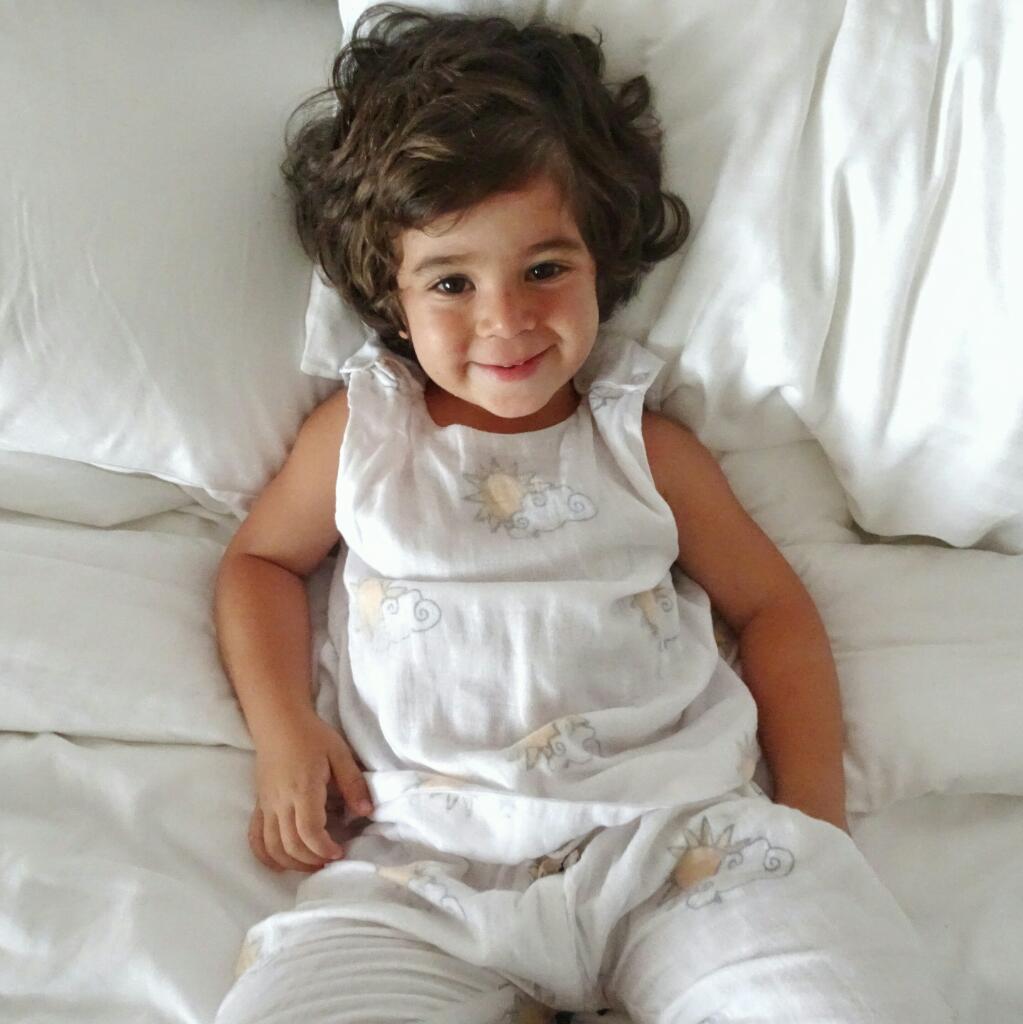 These pyjamas are a three piece set and arrived smelling divine with a little lavender pouch sitting on top of them. They come in a subtle sun and cloud print and are made from three layers of the softest muslin cotton for extra warmth. The pyjama bottoms have a drop crotch for comfort and come with a matching sleeveless top that buttons on the shoulders. My favourite part of the set, however, is the sweet little Nepalese jacket, made from the same soft material and which ties across the shoulders and belly. It is the Nepalese version of a dressing gown and completes the whole outfit.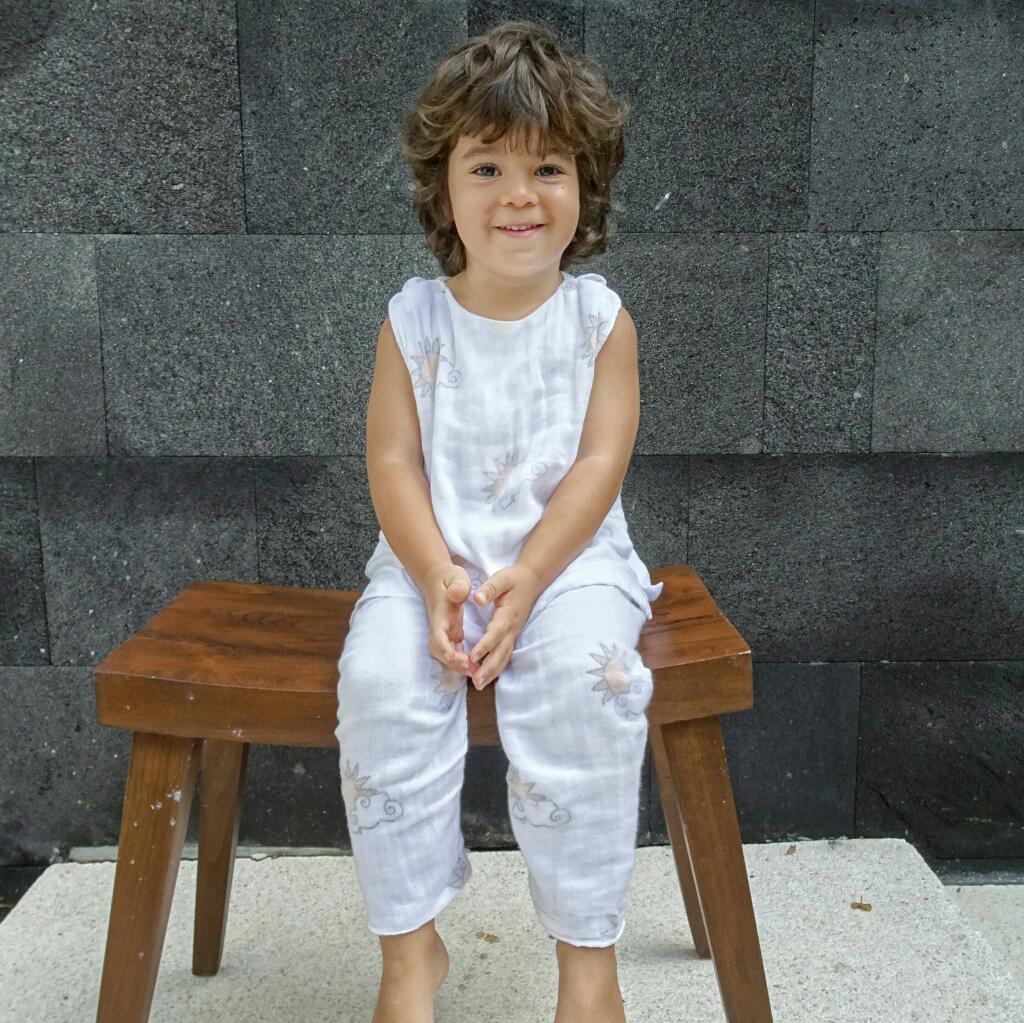 We took these pyjamas on our holiday to Sri Lanka where their warmth was good for air conditioned rooms but equally the sleeveless top was perfect for sitting having breakfast outside during humid mornings. We also loved that they kept our little man's skin covered from pesky mosquitoes at night time. The Pyjamas are unisex and so girls can wear them too but if you prefer something extra pretty, I love this hand smocked rosebud nightie with a bright pink neckline. It comes in two arm lengths for summer and winter.