Family Day Out: Greenwich, London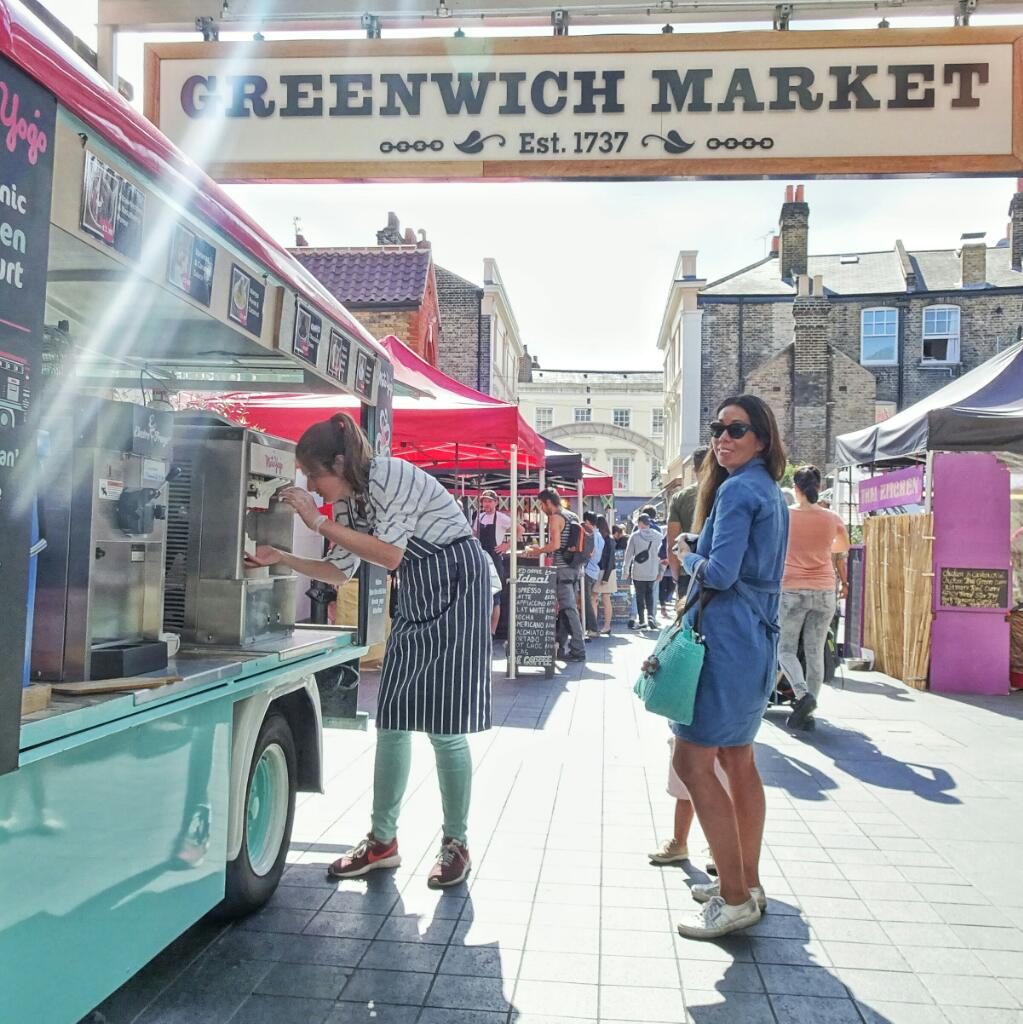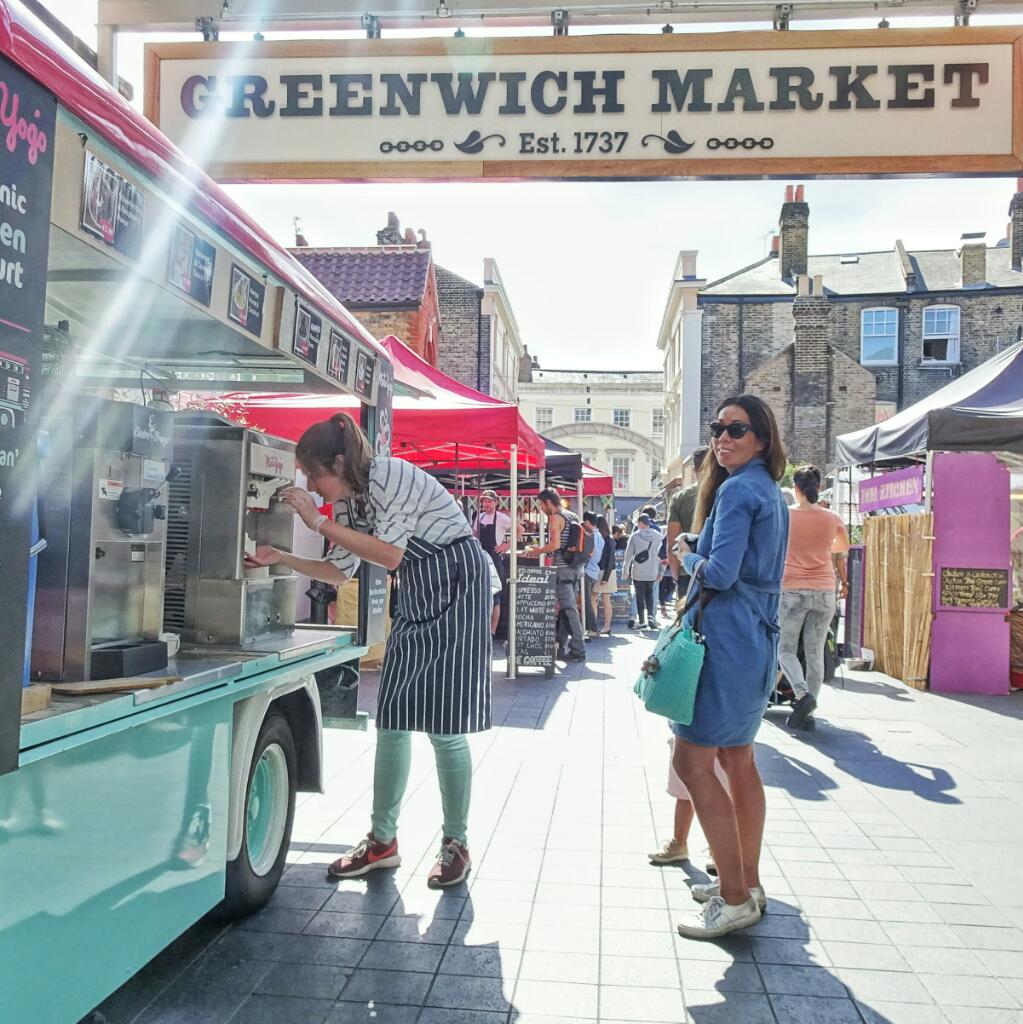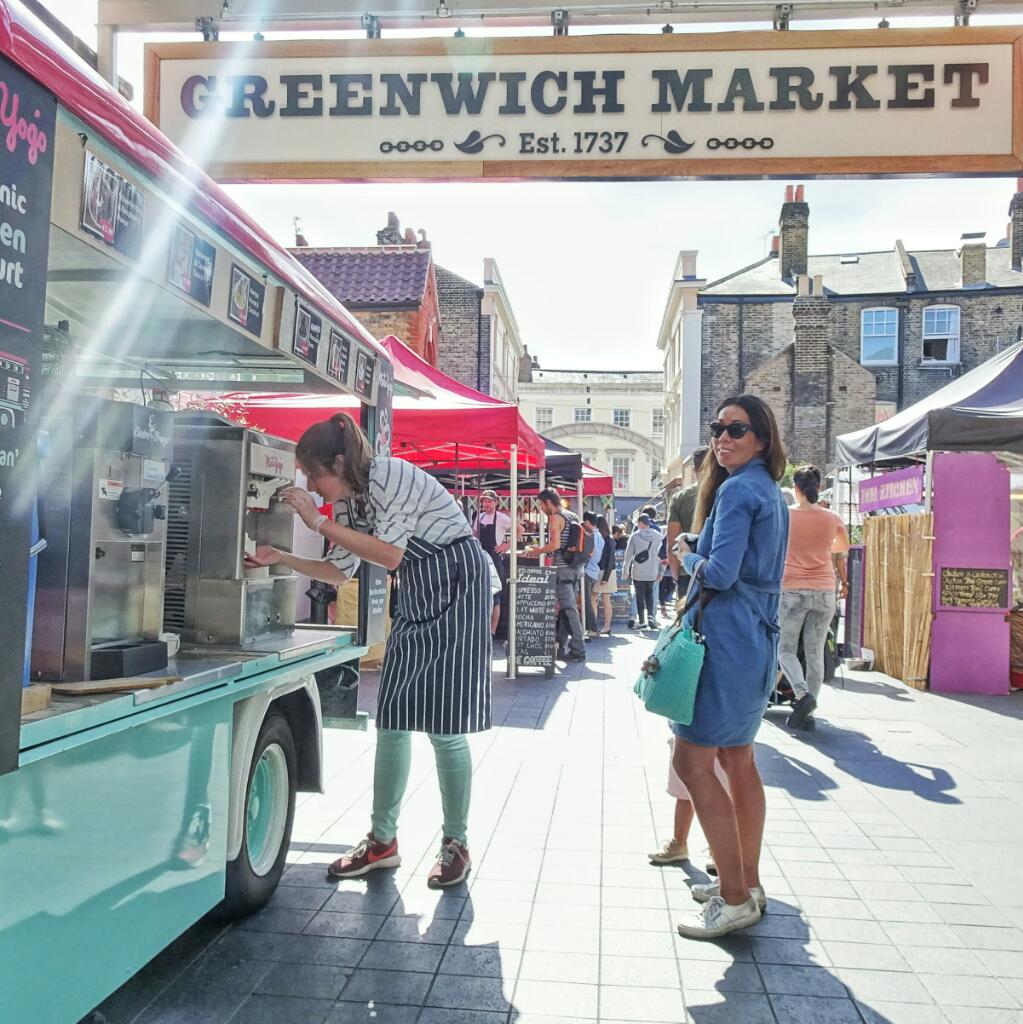 If you're heading to London as a family, you really should put Greenwich on your list of places to visit.  It ticks all the boxes for an easy family day out, largely helped by the enormous park space which you can retreat to should toddler/child boredom kick in.  Greenwich is one of those places where parents can enjoy a portion of good times too – it is right on the Thames so has great views, has a market serving yummy food and is also home to the Old Royal Naval College with big beautiful grounds to walk around in.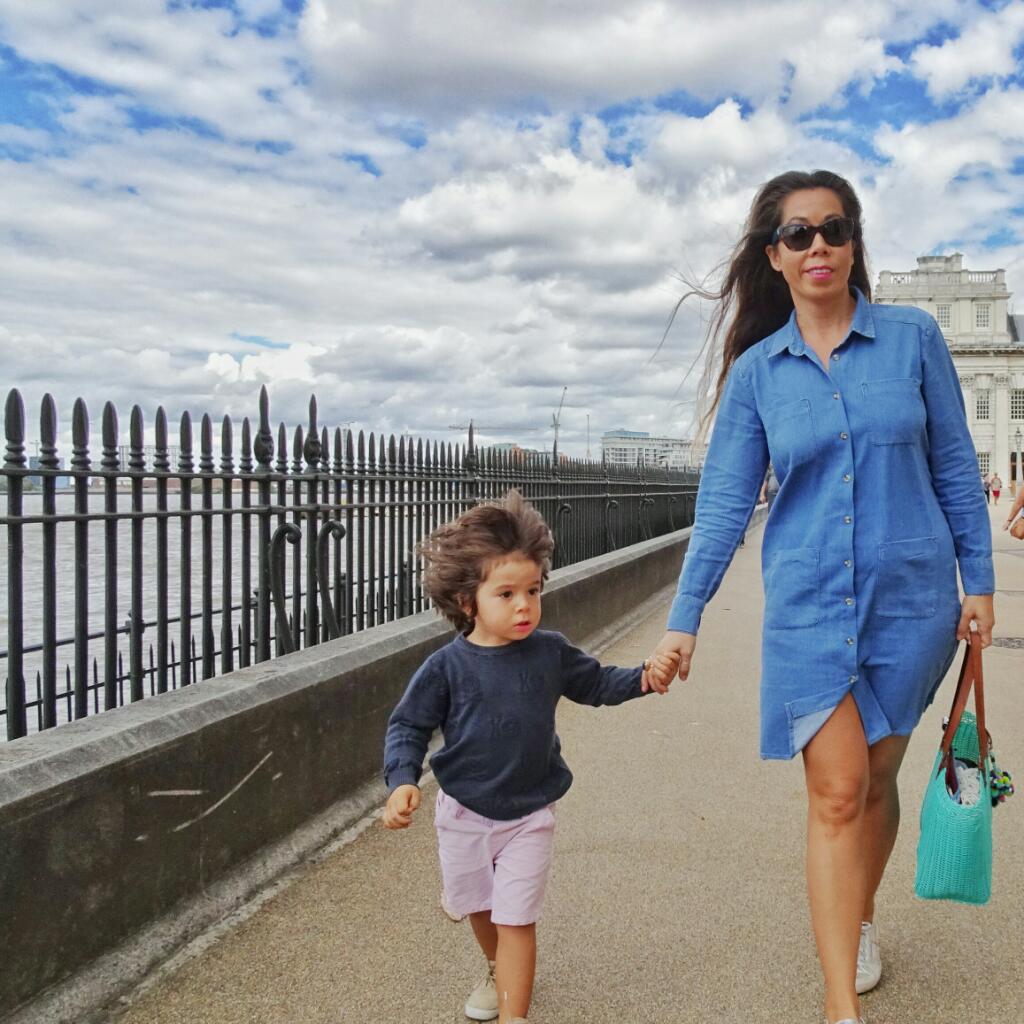 It is tempting to pack all there is to do in Greenwich into one day…but those parents with experience will know that's a recipe for stress-inducing disaster.  Plan to do three things and then plan to come back for more.  We walked along the river, ate at the market and walked back through the grounds of the Old Royal Naval College, stopping in The Painted Hall.  We parked in the car park behind The Trafalgar Tavern for three hours – it's not cheap but it was easy and gave us plenty of time to do the above.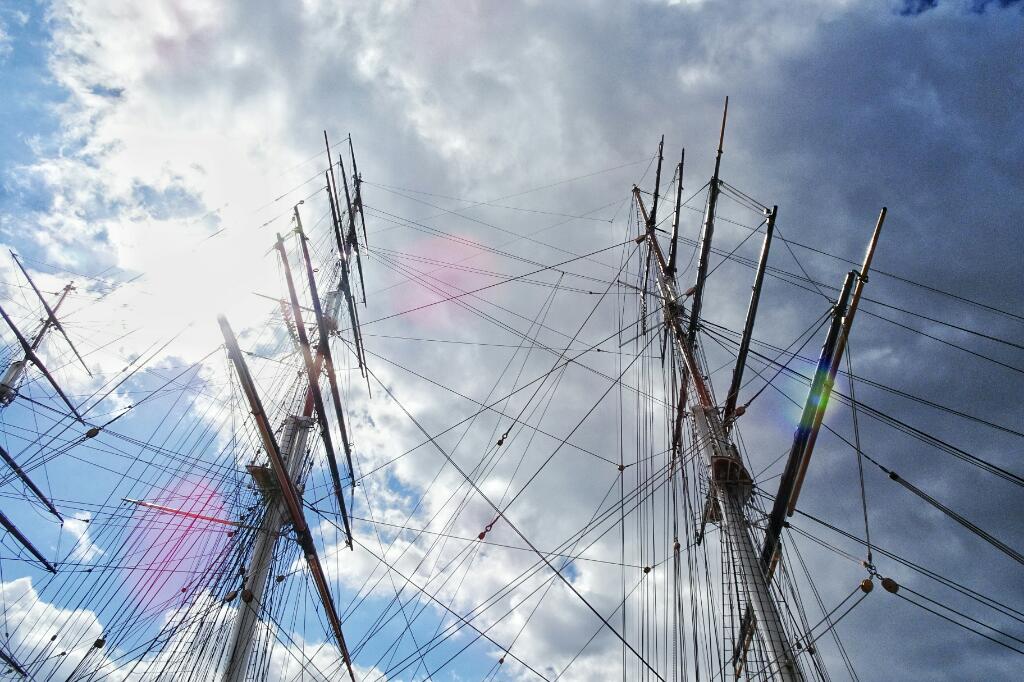 The Cutty Sark (above) is also in Greenwich and is the biggest Pirate Ship you'll ever see. Ok it is officially a tea clipper but toddlers don't care for tea clippers so for us it was a ship full of Pirates.  We didn't board the ship but it was en route during our walk to the market and seeing it from the outside was good enough.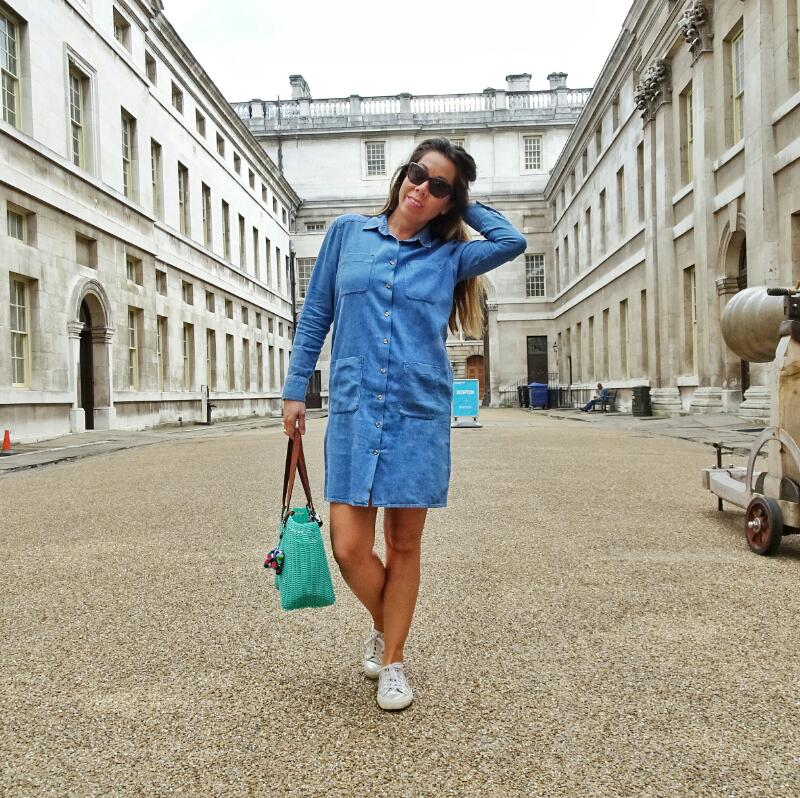 I wore my new denim shirt dress – it has a belt but I prefer it without so just tied it round the back. It's an easy outfit which was perfect for walking around in a moderate climate. You can shop it in the link at the end of this post.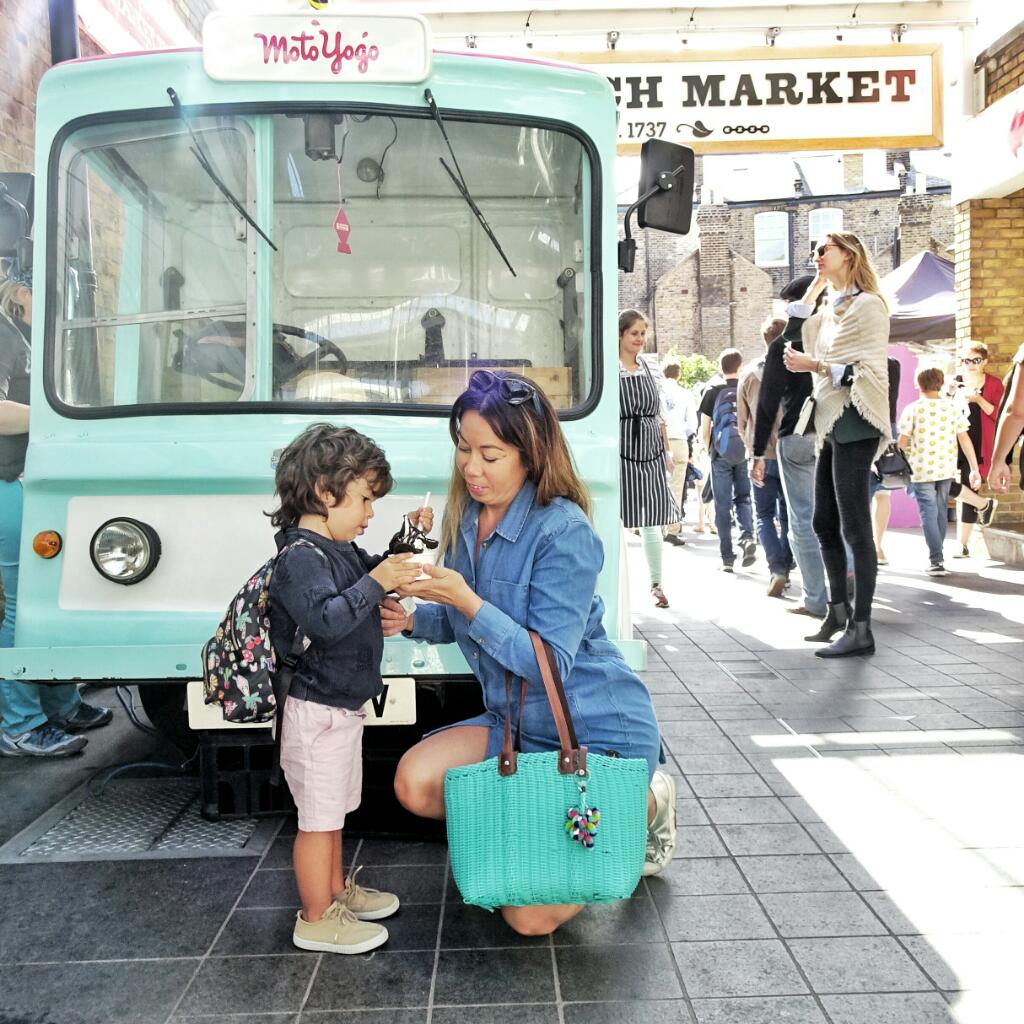 Frozen Yoghurt (…possibly topped with Oreo Cookies)
If you have not yet been to the Sistine Chapel in Rome then The Painted Hall in Greenwich comes a close second, minus the queues and tourists.  It is not true fresco but has a similar visual effect.  The hall welcomes visitors of all ages with children being invited to take part in a drawing competition while we were there. T-Rex obliged by drawing a very intricate and artistic 'circle'.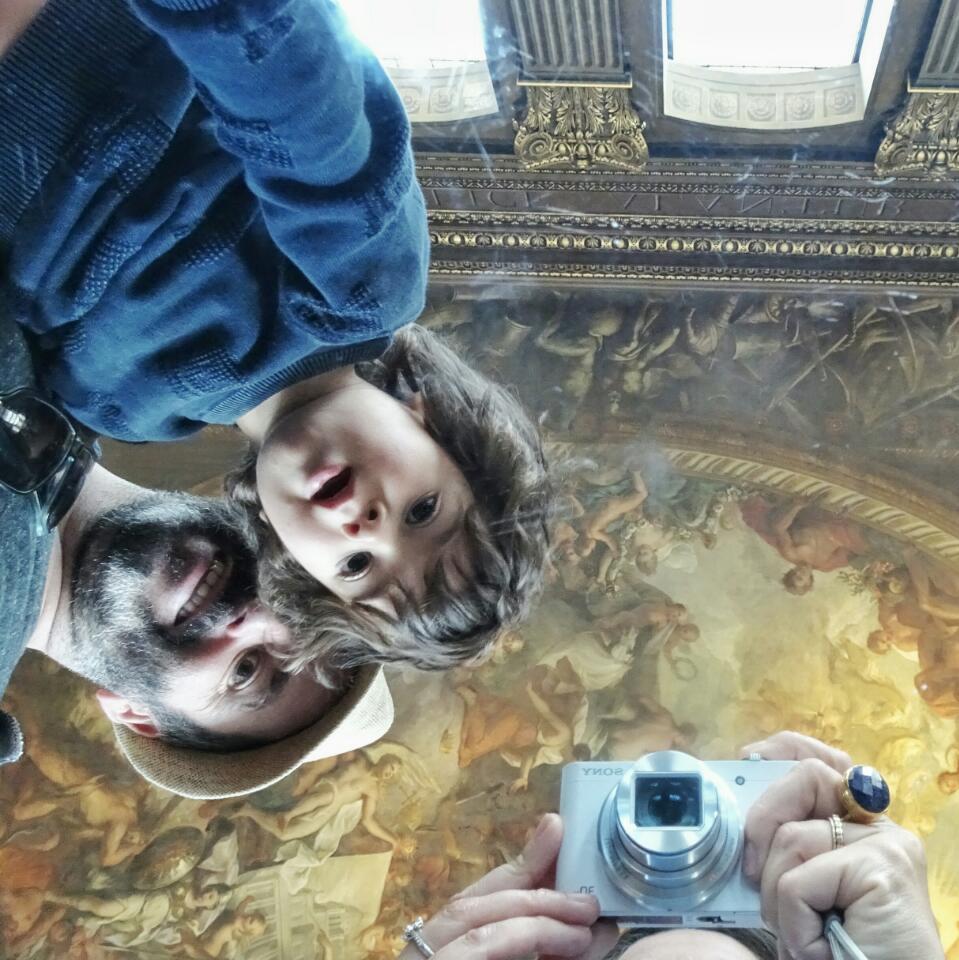 Mirrors in The Painted Hall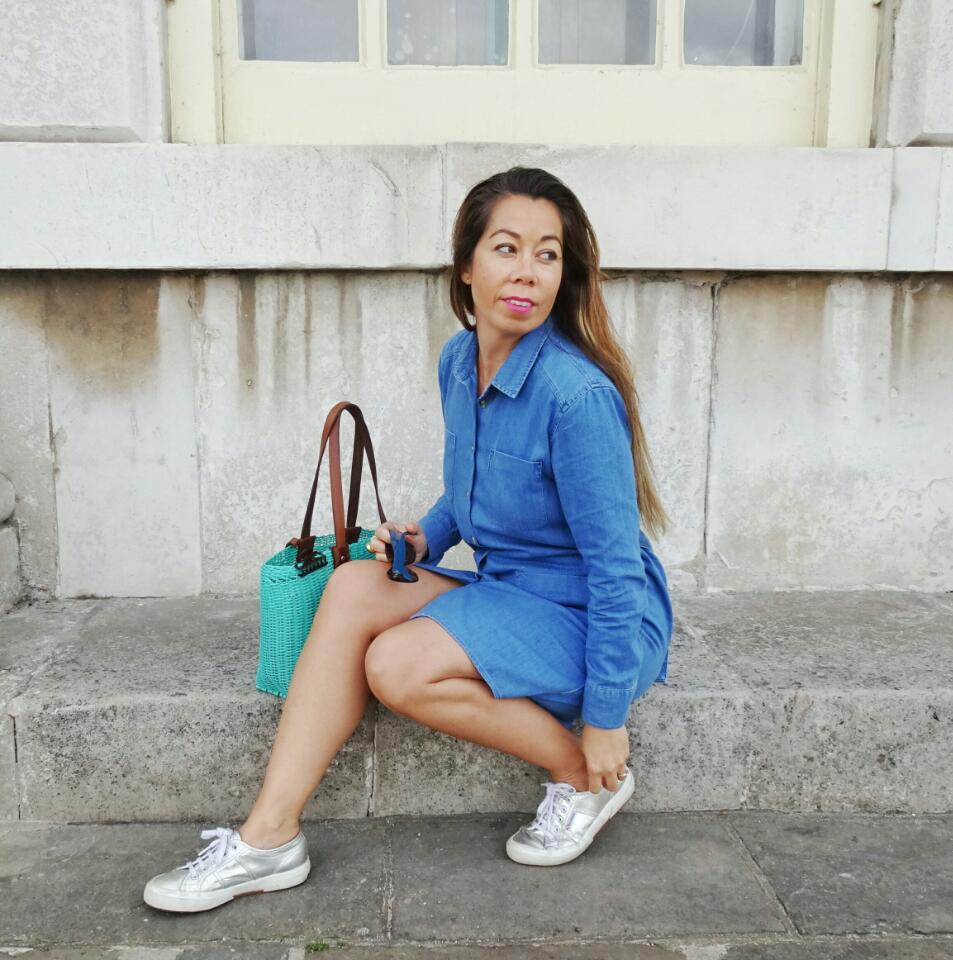 Other useful information for a day out in Greenwich:
The Trafalgar Tavern and The Plume of Feathers are good pubs to eat at, the latter has particularly good roasts but you'll need to fold down prams to enter as it's quite small.
There is a large play park at the bottom of Greenwich Park, opposite the Plume of Feathers pub.
The top of Greenwich Park is home to The Royal Observatory and amazing views of the city – you can start here and walk down to Greenwich.
The Royal Museums of Greenwich offer lots of children activities and Under 5's receive free entry to most things.
Shop this Post: