Baby Beach Feet – Havaianas Baby Brasil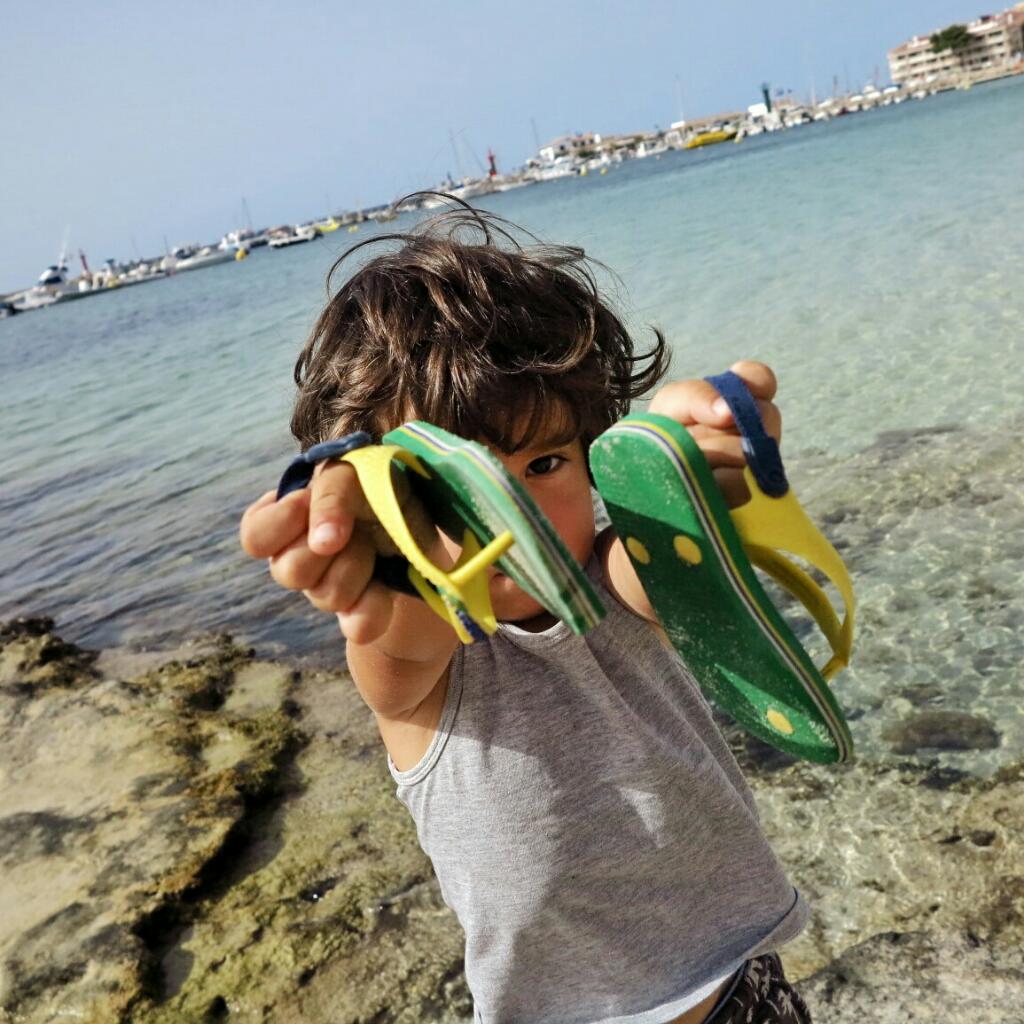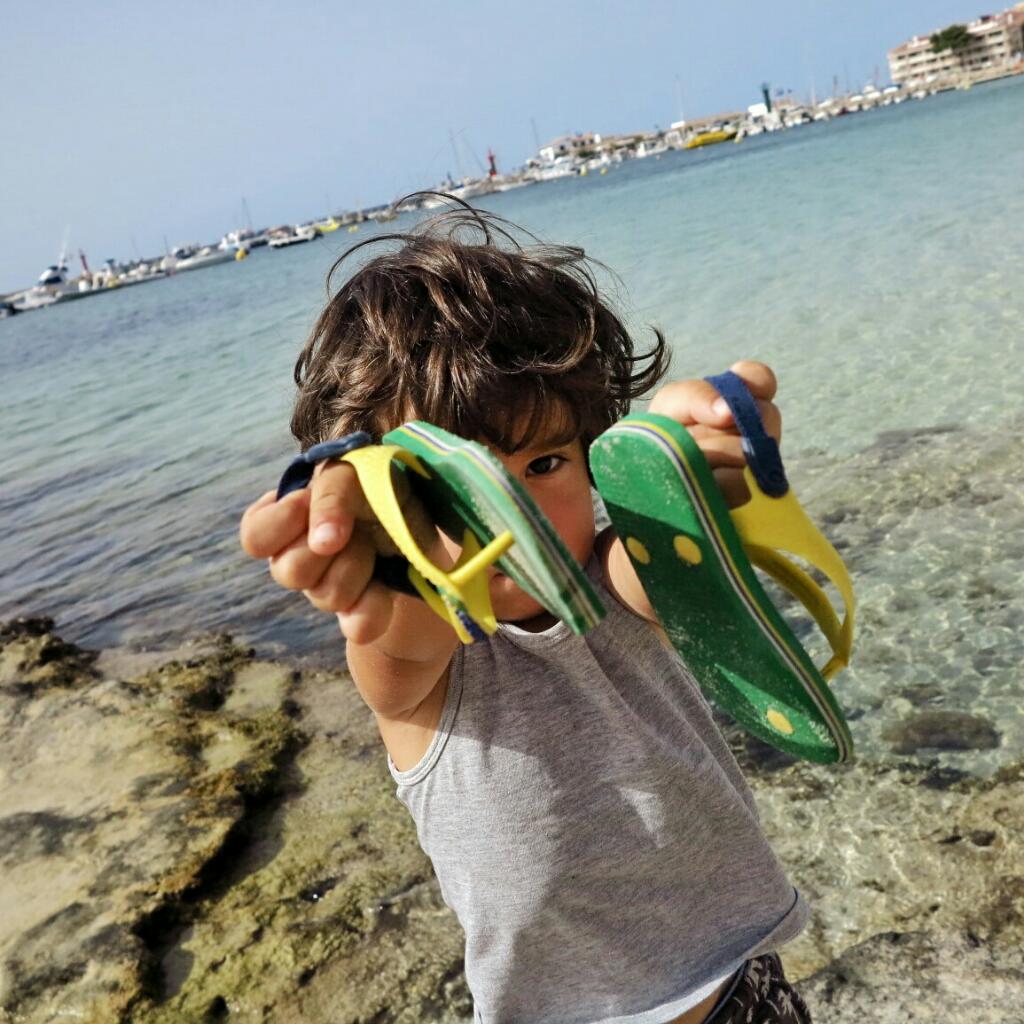 I wrote a post last year on Havaianas baby flip flops because they were surprisingly good on a newly walking toddler. I'm writing another quick post this year to say I stand by my theory that flip flops on children work.  This summer we bought (at the Gatwick Havaianas shop) the Havaianas Baby Brasil and once again T-Rex wore nothing else. They are cool in the heat, comfortable (I presume as there was no complaining), good for walking on the beach, hot sand etc and obviously, waterproof.  They are also the quickest shoe to get on and off.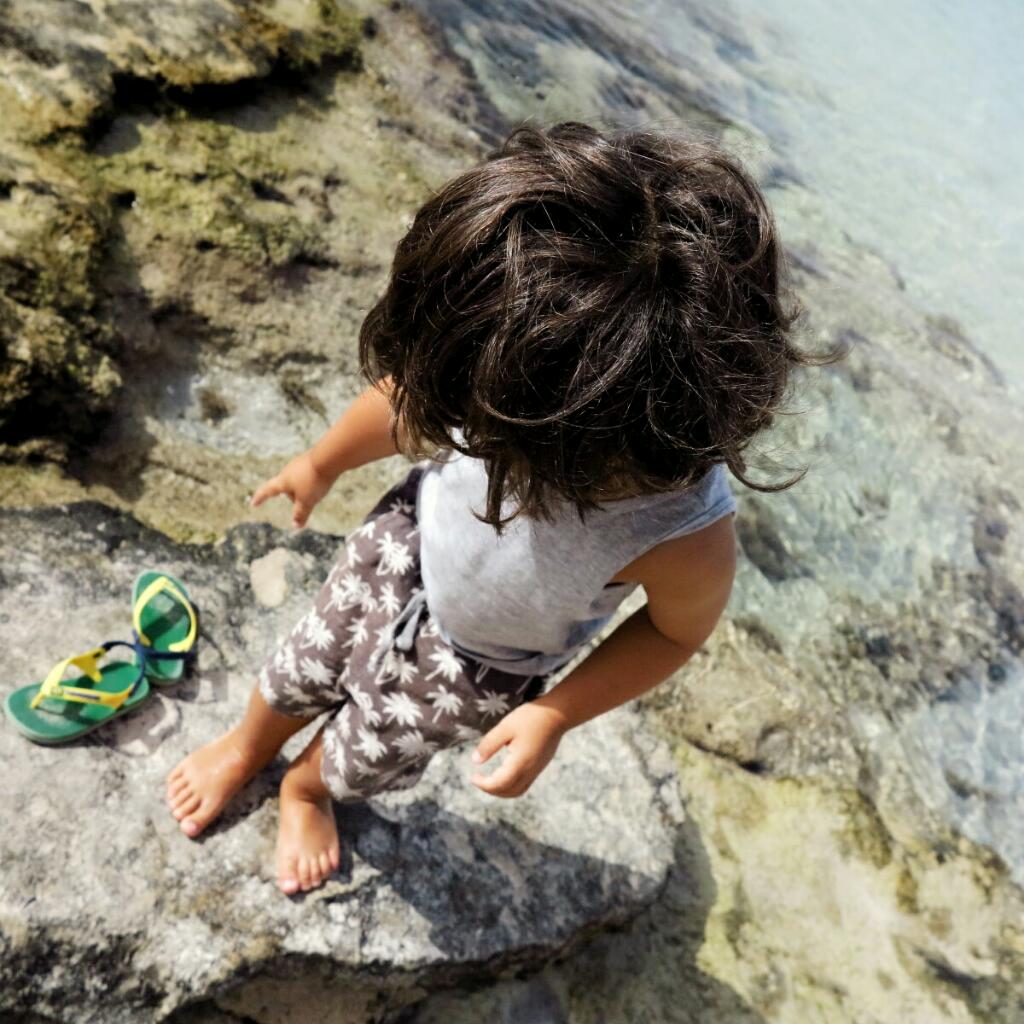 I was mildly gutted to see the beach shops selling five euro versions but smugly satisfied when we tried them on and realised they didn't fit at all well, had no support and would probably be broken in a day. Don't be tempted.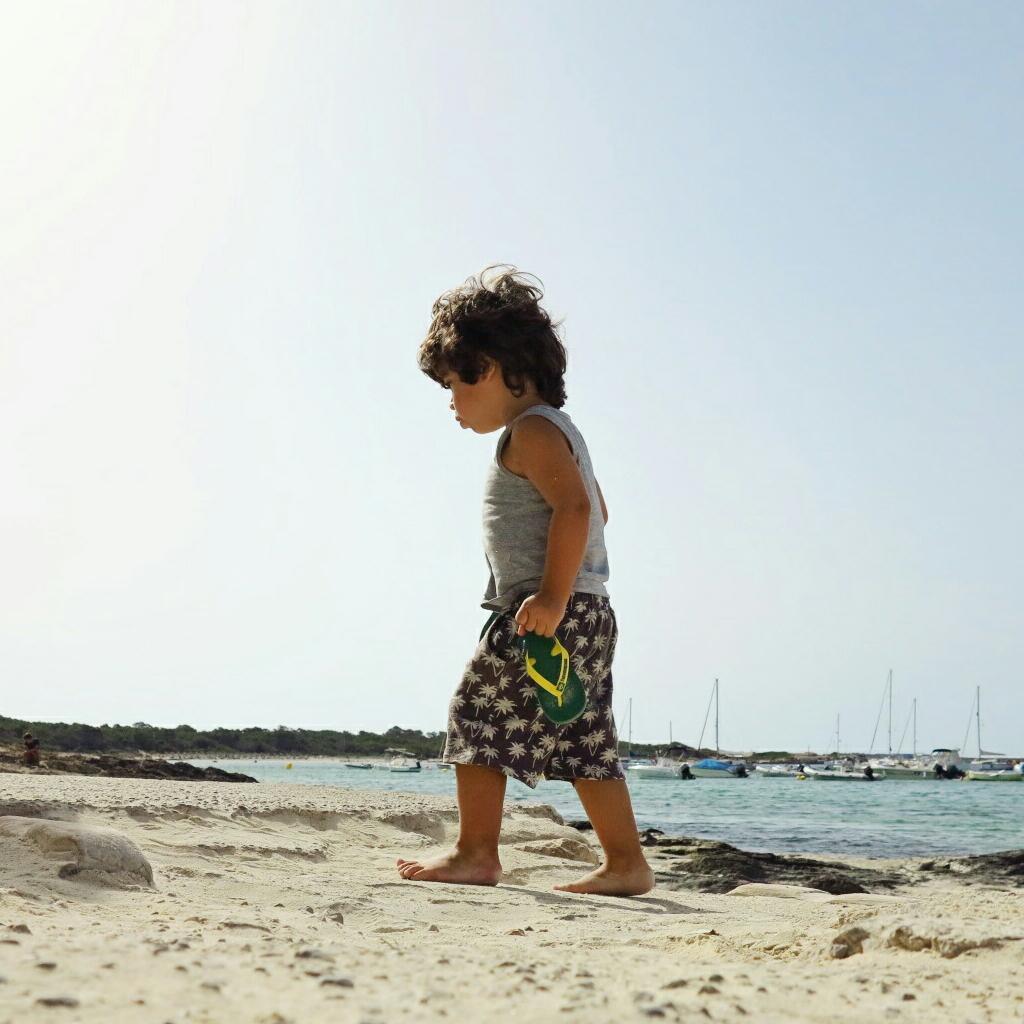 We used our baby Havis for two months day in, day out and they are still going strong although a bit knackered looking. So, just in case you are going away and are wondering what footwear to buy for your toddler…go the Havis I say.
On a sidenote, if you'd rather have close toe shoes but can't bear the dreaded Crocs, then try my other favourite beach shoe Native currently in the sale at Selfridges.
You can see my Havaianas post from last year when we were in Ibiza here.
Photo By: Images copyright Bikinis and Bibs