Spring Fashion For Toddler Boys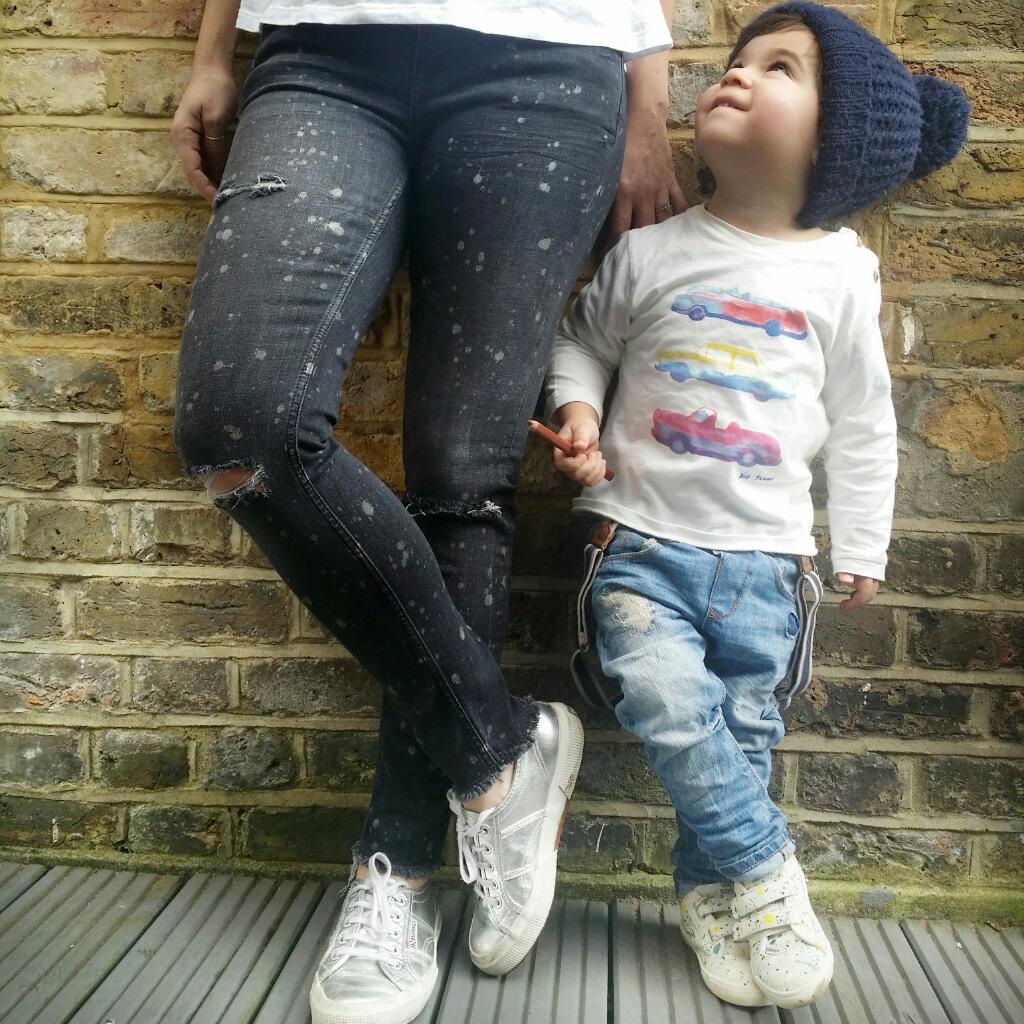 Sorry to all the little girls out there but this is a Spring fashion edit for toddler boys.  We are finally shifting out of our (impressive) collection of Christmas tops and jumpers acquired in December – yes I know it's March but I refuse to let a pile of perfectly good, albeit festive, clothes sit unused after only a week of wear. 'Santa's little Helper' and 'My Christmas Jumper' were ditched as soon as the Daffies bloomed – The White Company catalogue with discount code also conveniently dropped through the door et voila! Combined with my trusty quarterly (monthly?) trip to Zara, oh and some new Hunter wellies, T-Rex's wardrobe has officially entered SS16.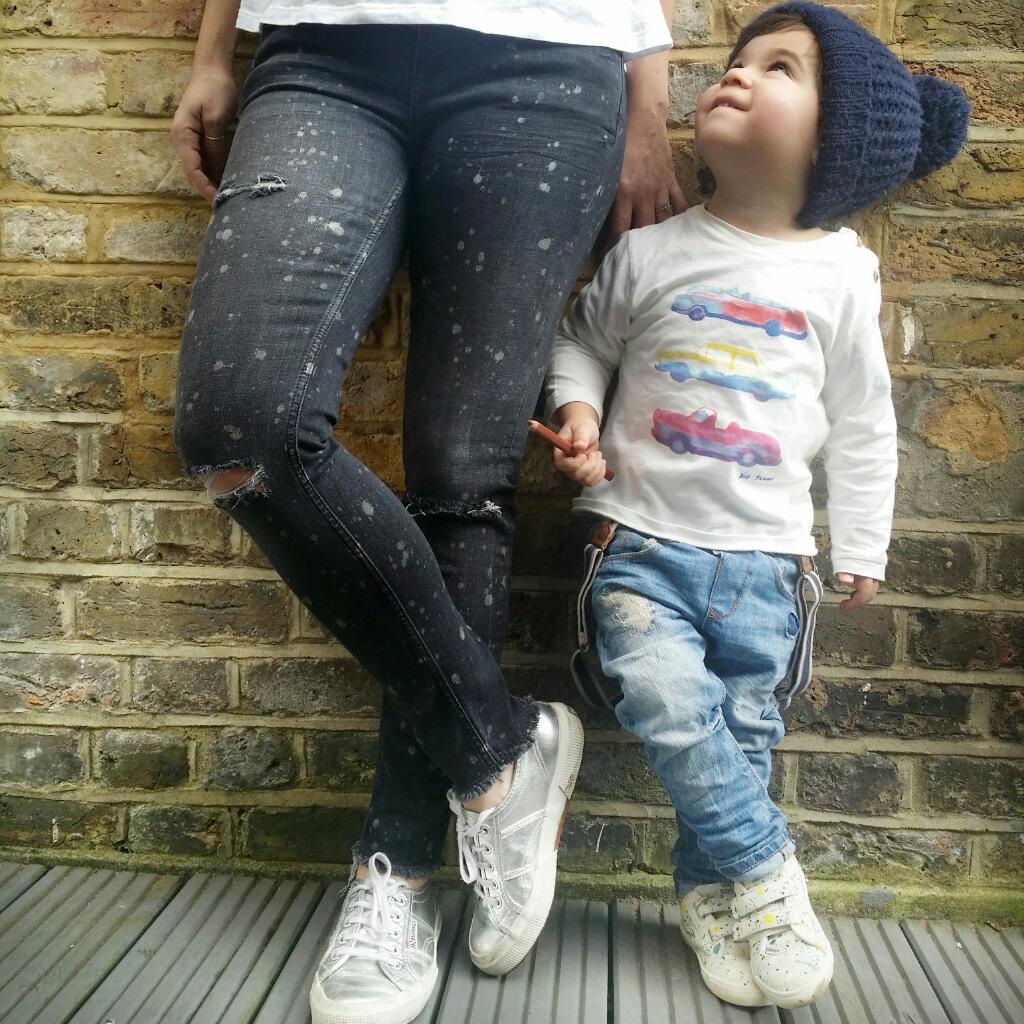 Paint splatters are order of the day at Zara with these trainers and my jeans, both of which have been well and truly splatted, on purpose, which makes a nice change.  There is, of course, a very well planned out dirt disguising strategy behind selecting this type of print for both myself and said child…you know the one I mean.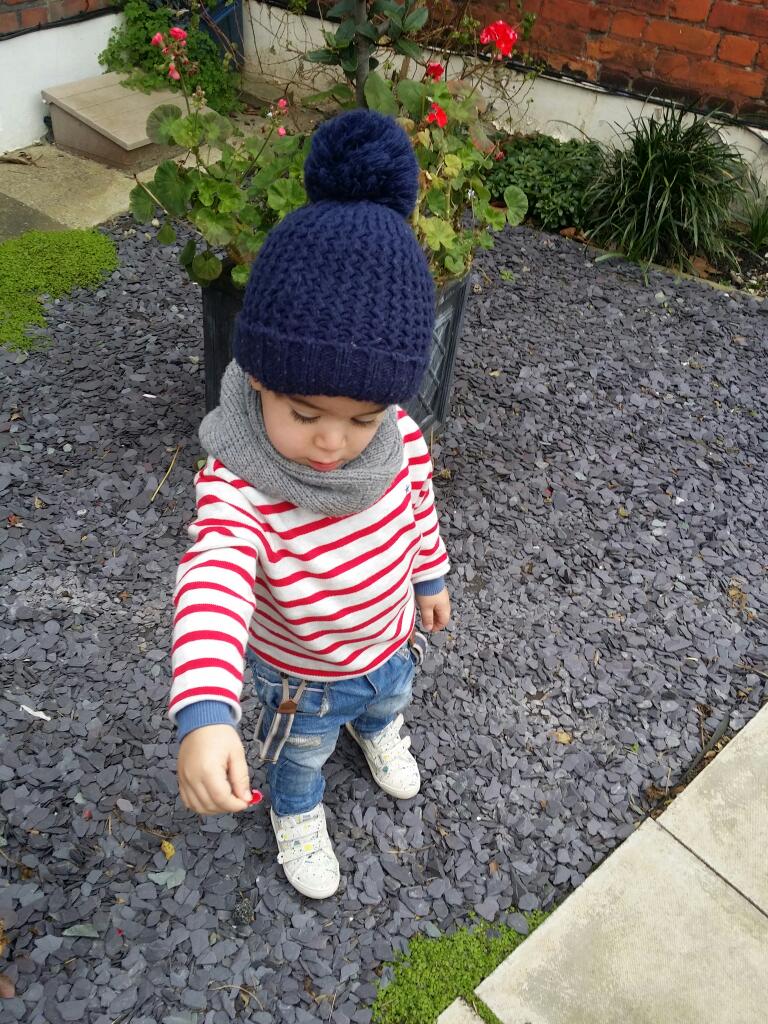 This jumper from The White Company is our main step away from the heavy winter (festive) knit to a somewhat lighter Spring thread.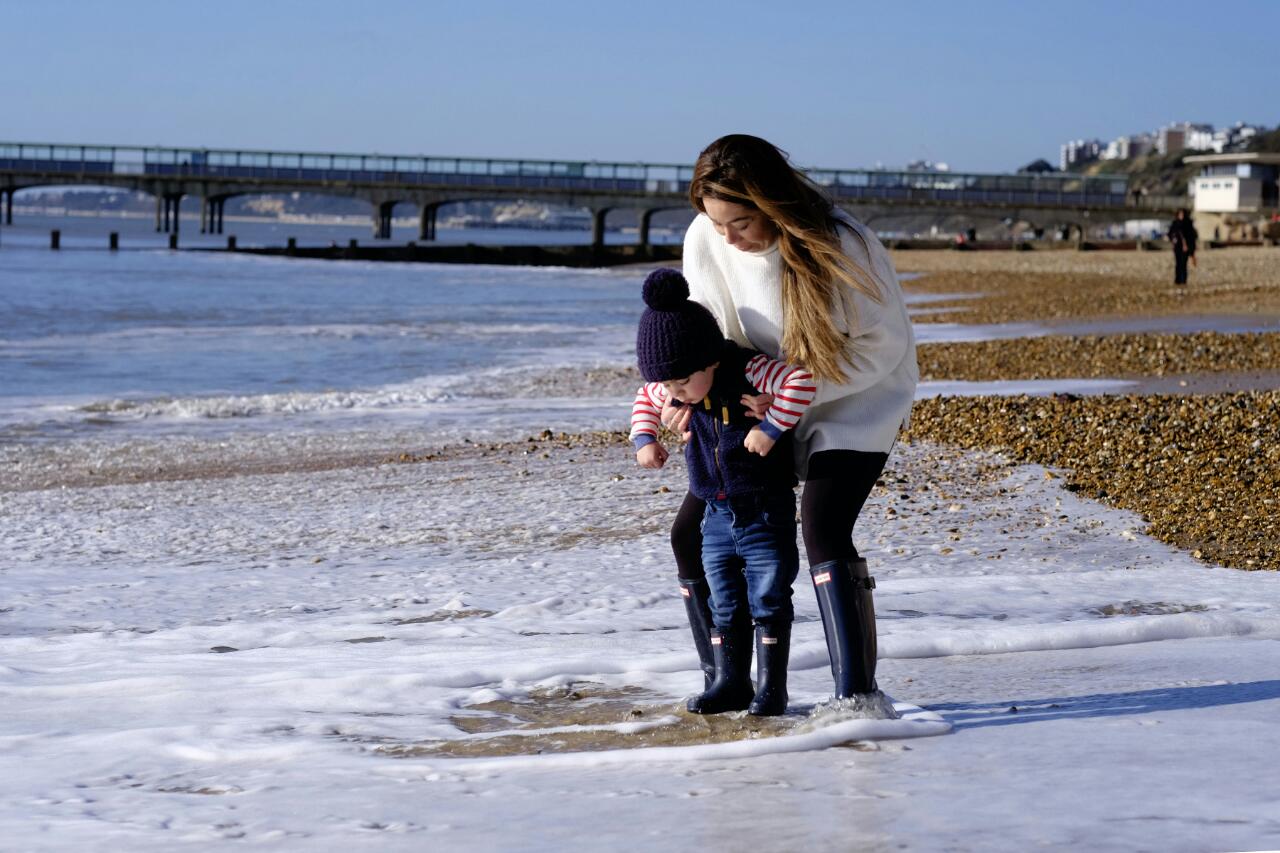 The purchase of Hunter wellies for T-Rex prompted a compulsory additional purchase of a matching pair for myself – staple April showers footwear, obviously.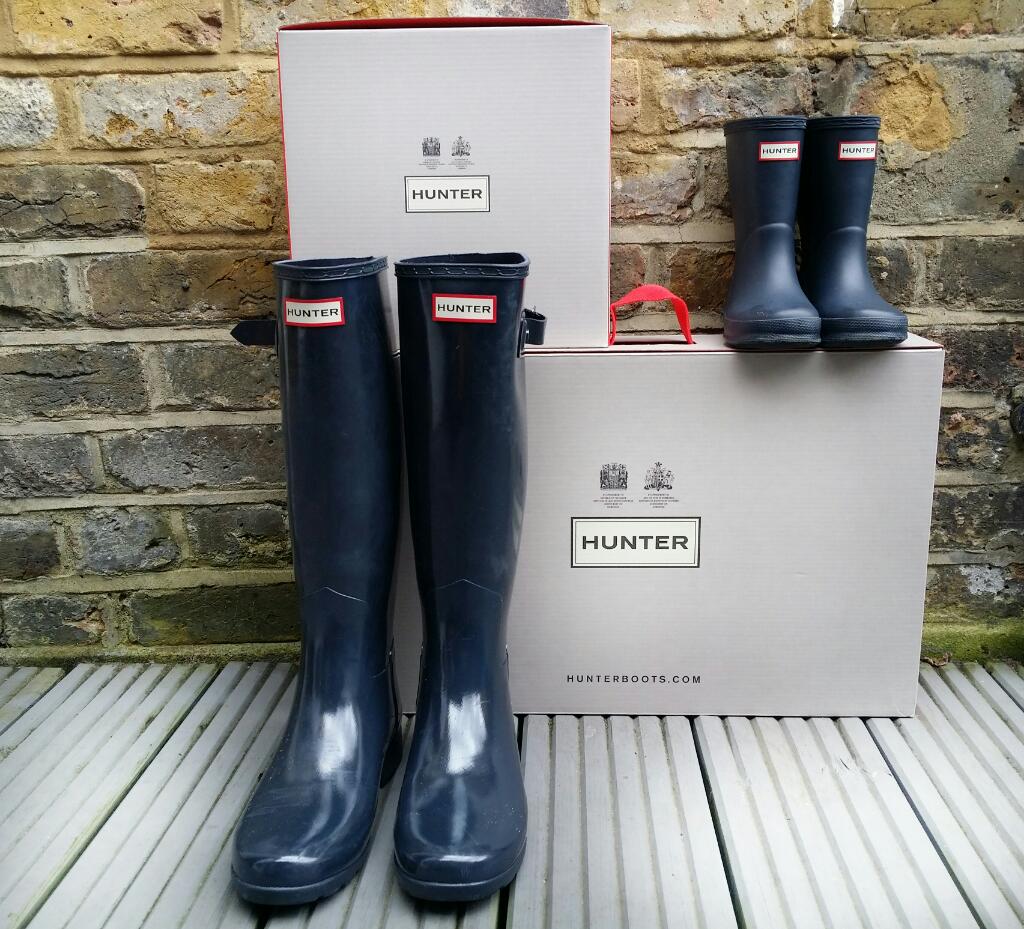 I think I like the boxes more than the boots
Disclaimer: Bobble hat and snood, whilst looking like they are permanently glued to T-Rex's head and neck throughout my posts, do occasionally come off for washing.
Black Paint Splat Jeans, Cars T-shirt, Jeans with Braces, paint splat trainers – Zara
Silver Trainers – Superga
Red and White Stripe Jumper – The Little White Company
Photo By: Copyright Bikinis & Bibs and Maxine Davies Photography