A Stylist's Boutique: Feather & Stitch, London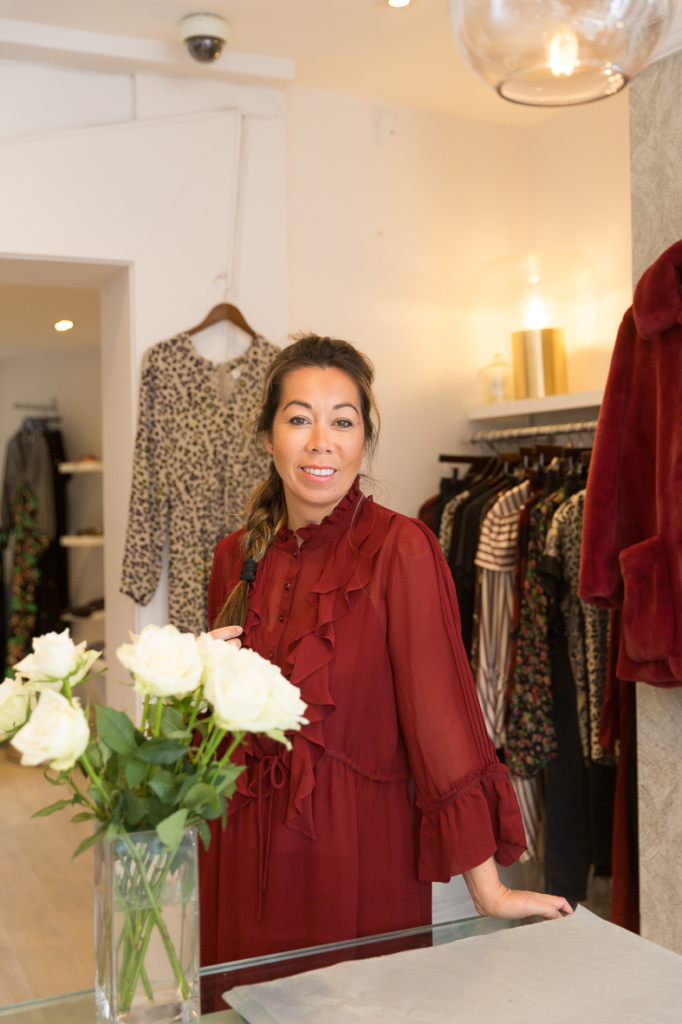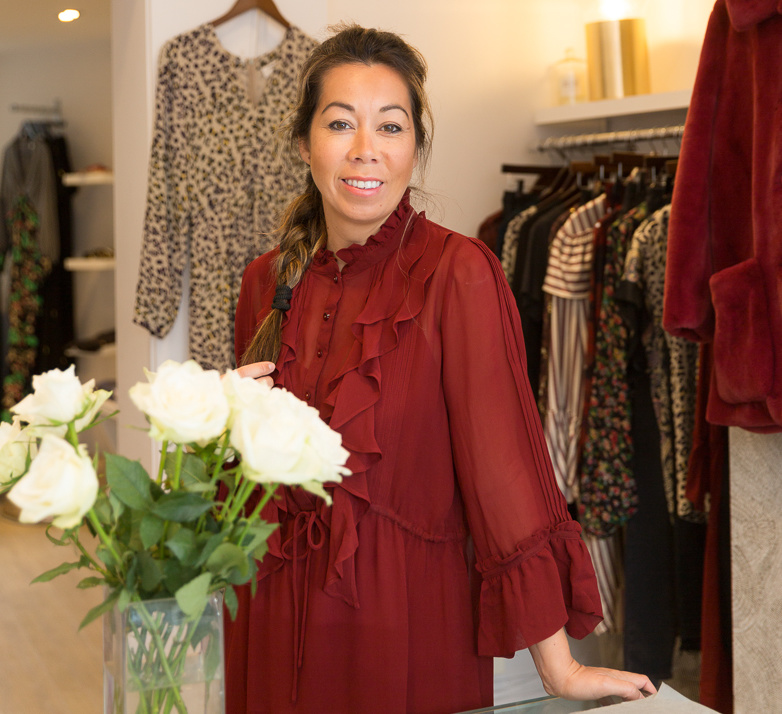 If you need an injection of style inspiration but can't afford an actual stylist and signing up to a high street personal shopper is not your bag, then read on. Last week I discovered the glorious treasure trove of independent labels and style advise at Richmond boutique, Feather & Stitch.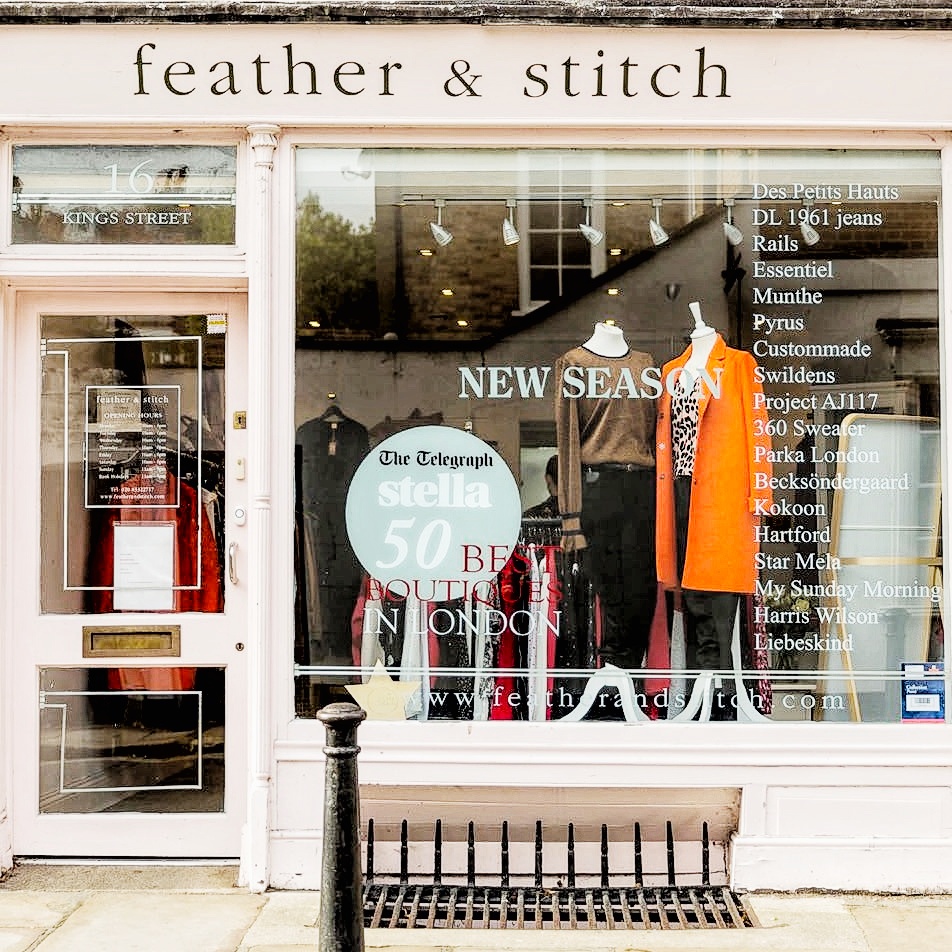 Tucked away in a pretty little lane just off Richmond Green in South West London is a cosy little corner of French and Danish labels plus more at Feather & Stitch. My friend, Fiona Sanderson, is the owner – she is eagle eyed when it comes to selecting stylish everyday pieces that can be worn comfortably but also look unique.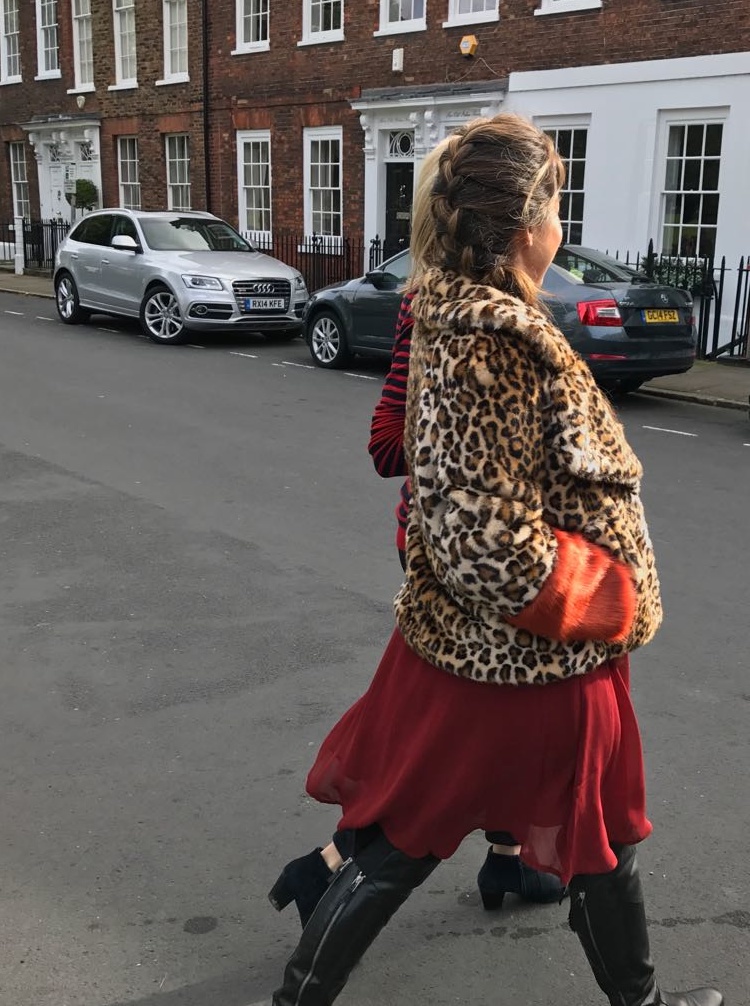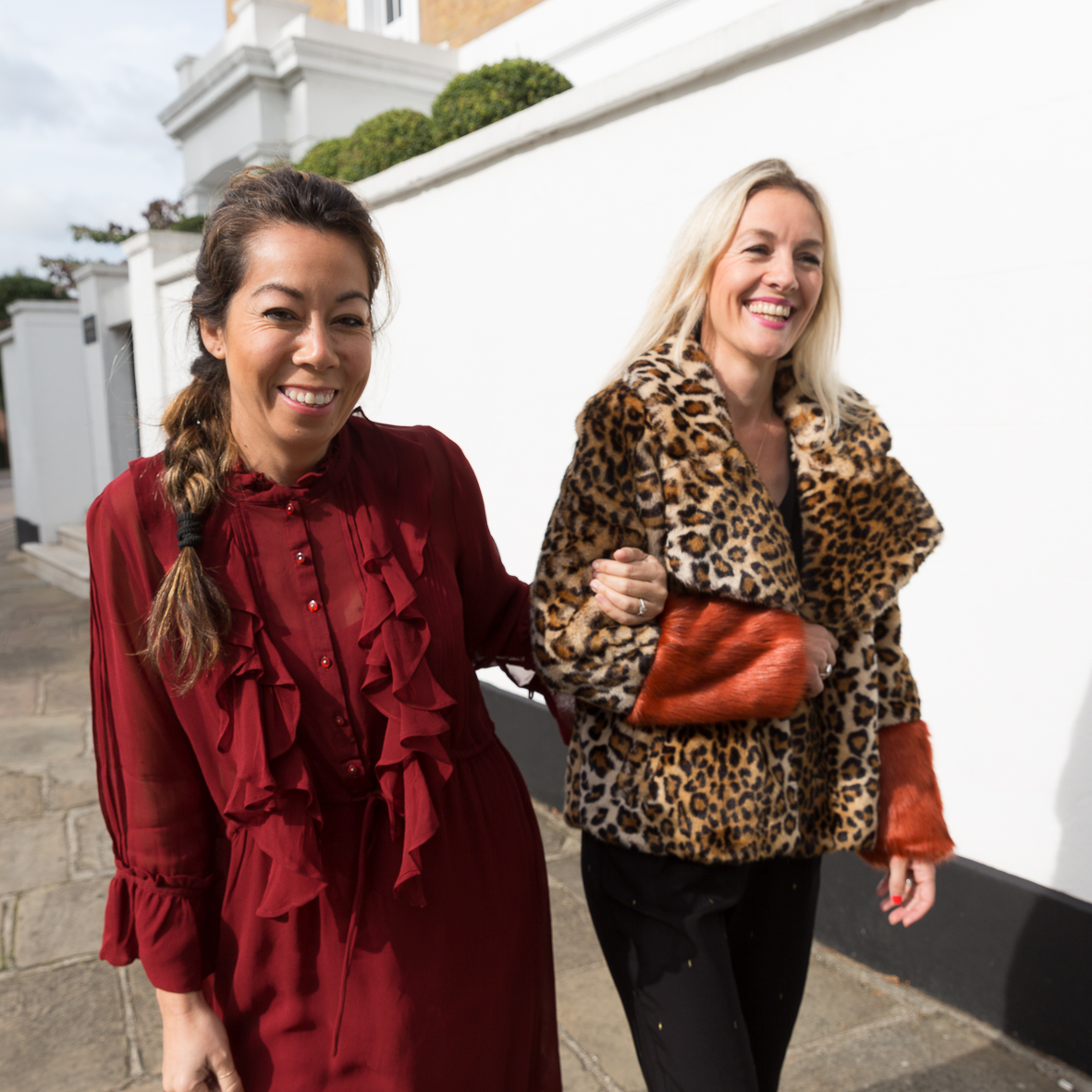 Last week, myself and fellow mum blogger, Tamsin from Anchormum, descended on Fi's boutique to shoot this season's key labels and outfits. Beautiful bright shirts from Rixo London, wine coloured bohemian dresses from Munthe and this Autumn's must have faux furs from Baum und Pferdgarten.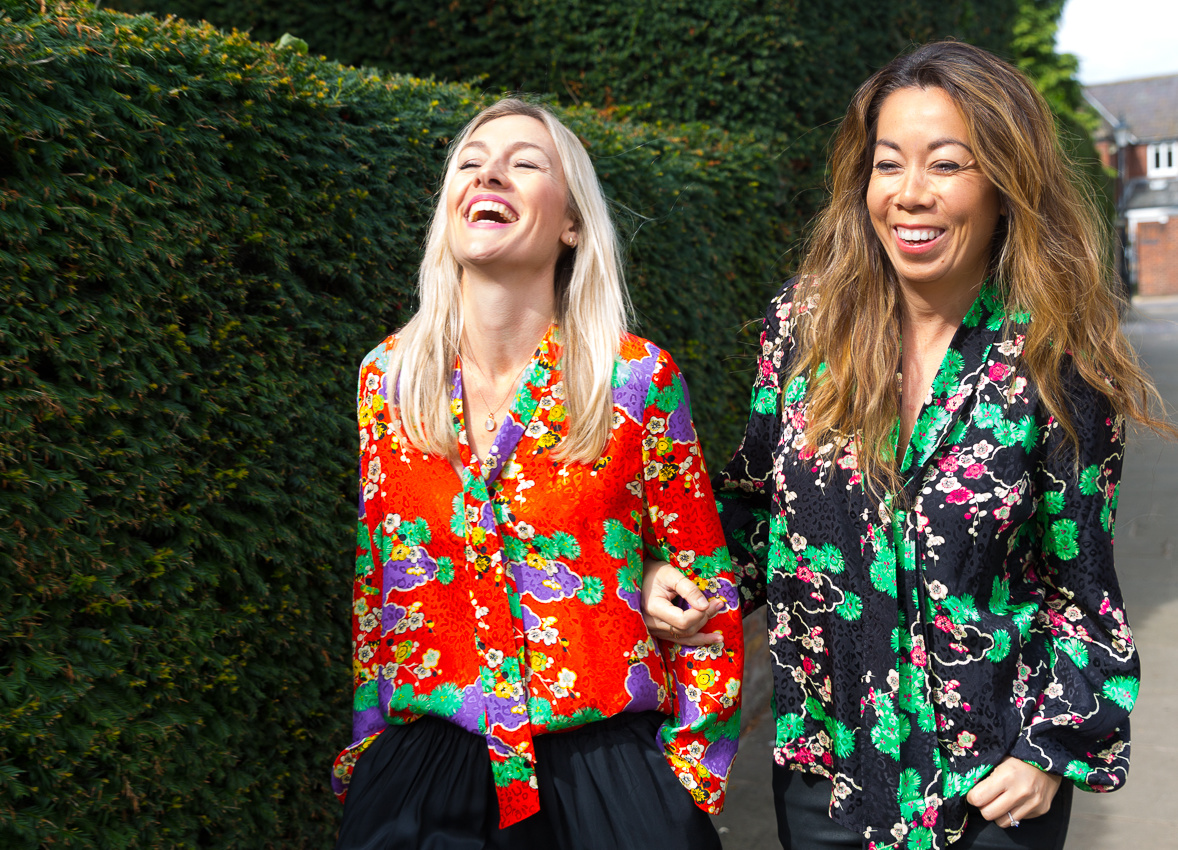 Styling At Feather & Stitch
I'm usually quite good at knowing my own style but it was so good to get some fresh ideas on things to wear from Fi and her small team of stylists. As Fi is a mum of three she gets the fact that mums need practical yet stylish options that can be worn in several different scenarios. I absolutely loved this casual orange bell sleeved knit from American Vintage which could be smartened up with this neutral wool coat from Harris Wharf London.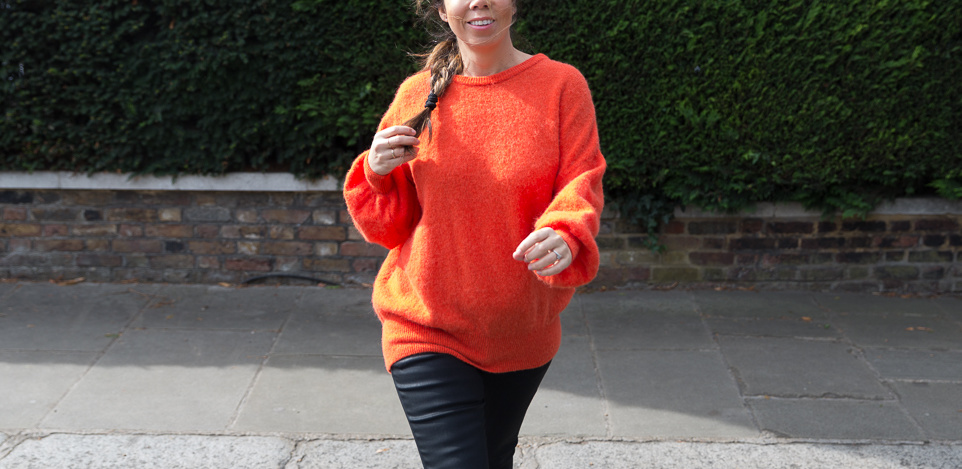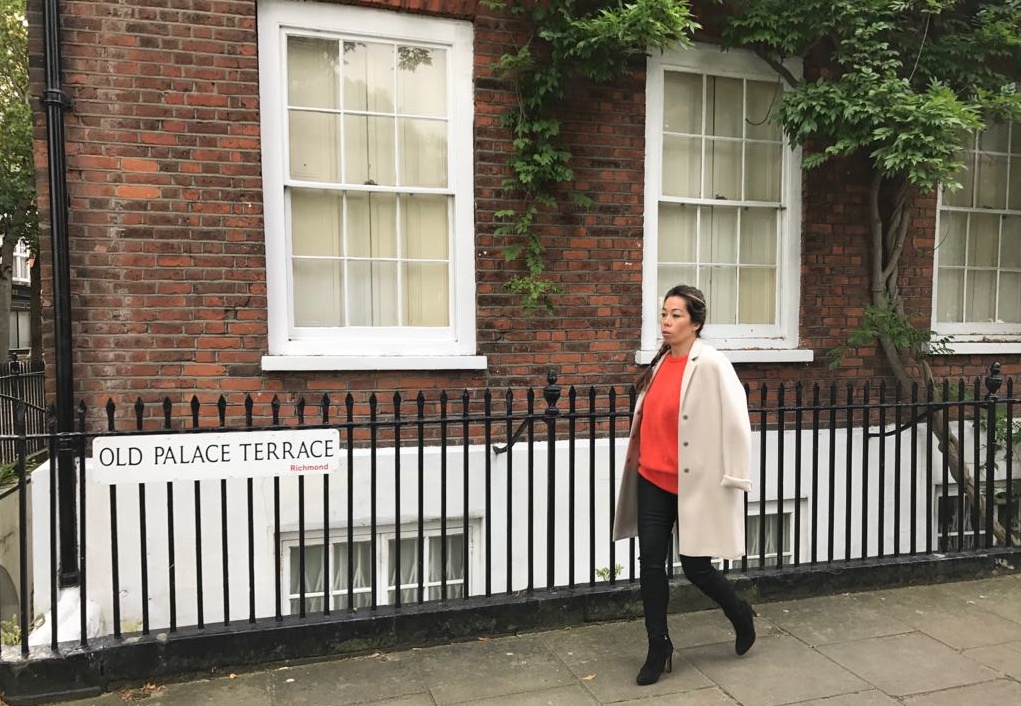 All labels are from mid-range designers and aim to attract those who love quality pieces without being ridiculously expensive. Neither are they high street but somewhere in between – the perfect collection of investment pieces for a capsule wardrobe.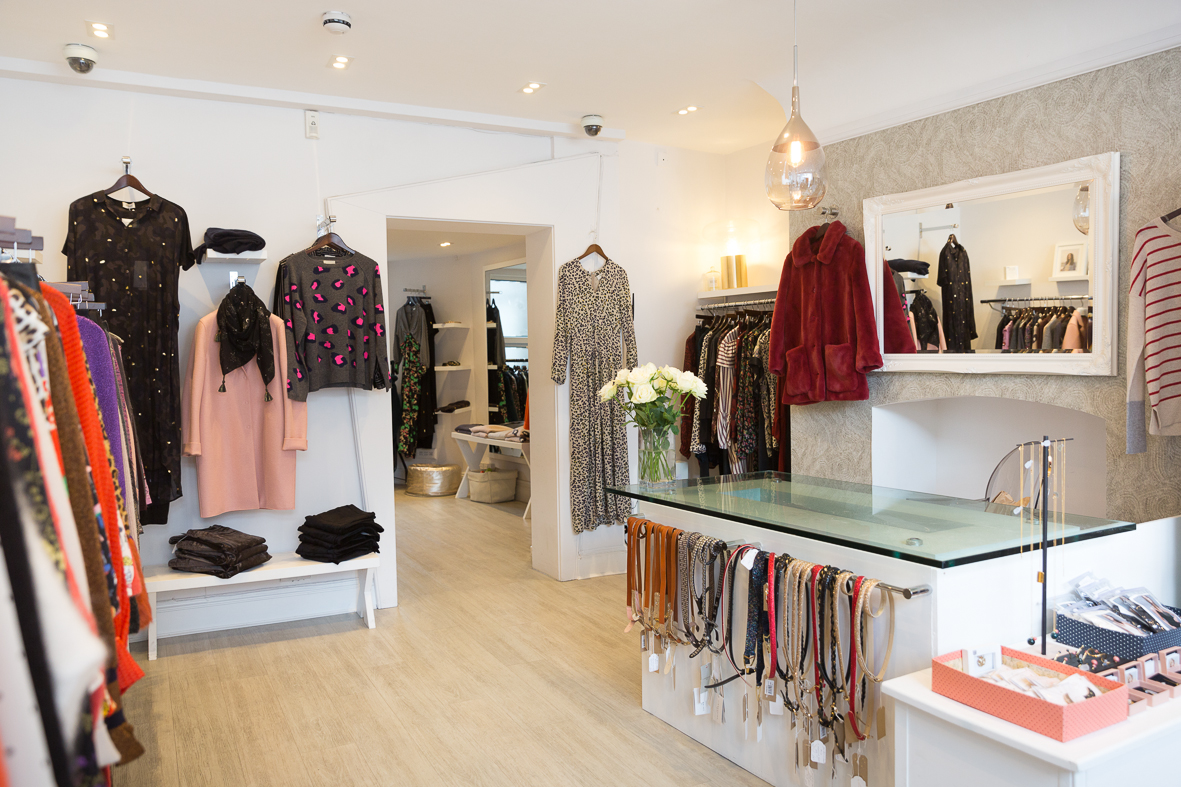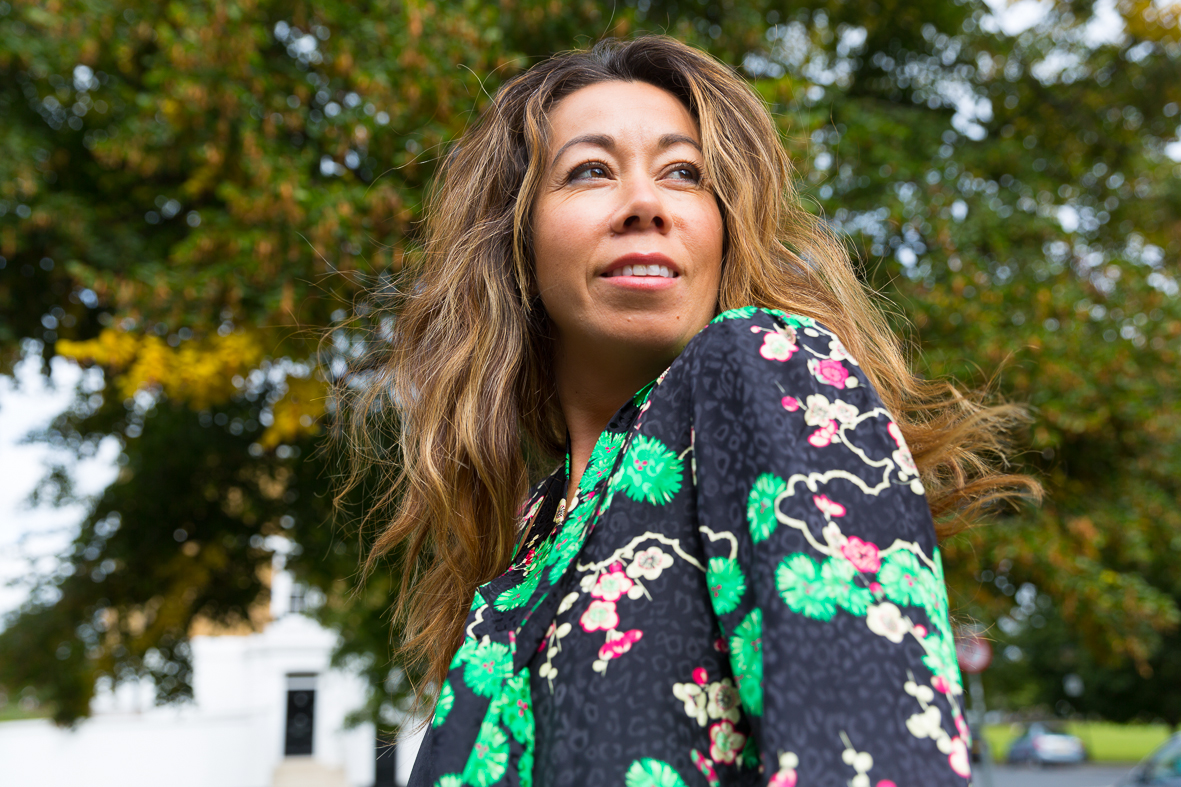 Fi personally attends all the fashion weeks and is on it when it comes to a desired look. So if you're a lover of Munthe or looking for some quirkiness in the style of Des Petits Hauts, Feather & Stitch is a great place to trial it all.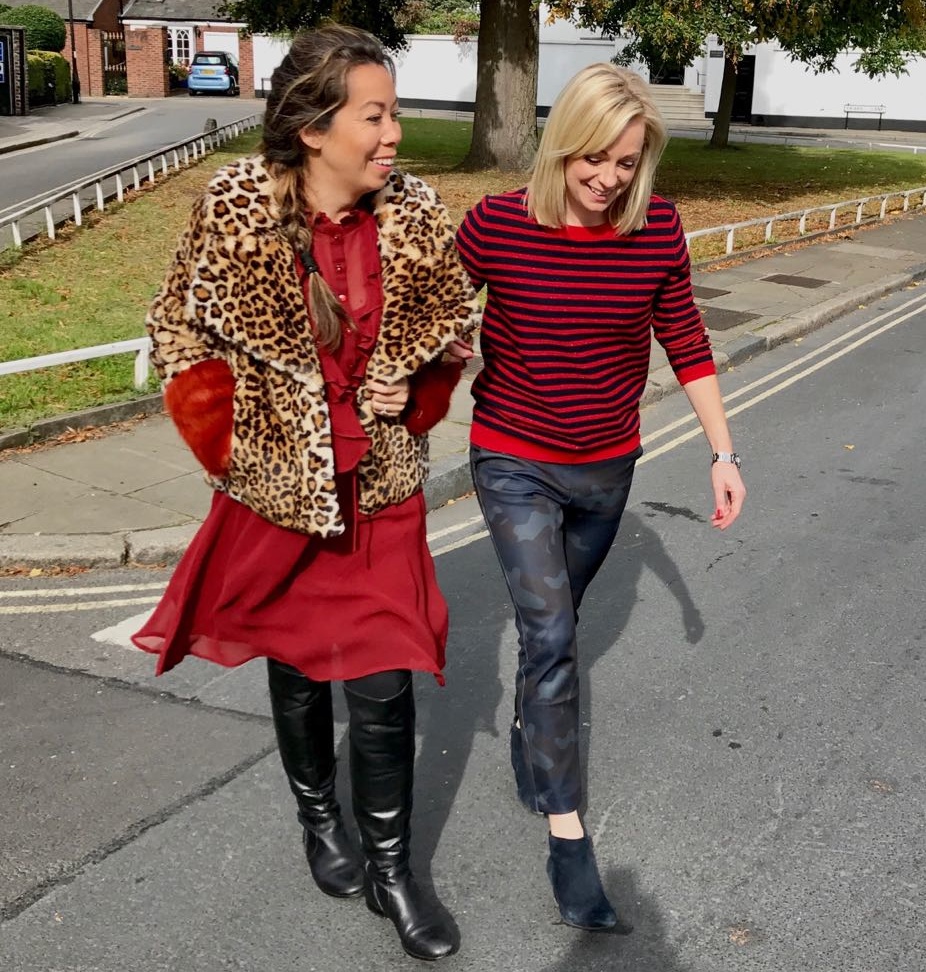 Personally what I love about Fi's boutique is that it feels like a beautiful big dressing room with someone on hand to help. It's a really calm shopping experience with no pressure but just the shared desire to get your look right. The boutique is situated in one of London's nicest areas too and so once you're done shopping you can have lunch in the many cafes or restaurants by the river for a perfect (child free) day out.
Clothes Featured:
Ruffle Dress|Munthe  Animal Print Faux Fur Jacket|Baum und Pferdgartern
Cherry Blossom Silk Blouses|Rixo London
Orange Jumper|American Vintage   Light Cream Wool Coat|Harris Wharf London
Striped Jumper|Des Petits Hauts   Camo Trousers| Munthe
This post was written in association with Feather & Stitch who gifted us each a piece of clothing, in return for this review.
Photography: Nilufar Documentary
Photo By: Copyright Bikinis and Bibs and Nilufar Documentary