The Maldives With Kids – Mirihi Island Resort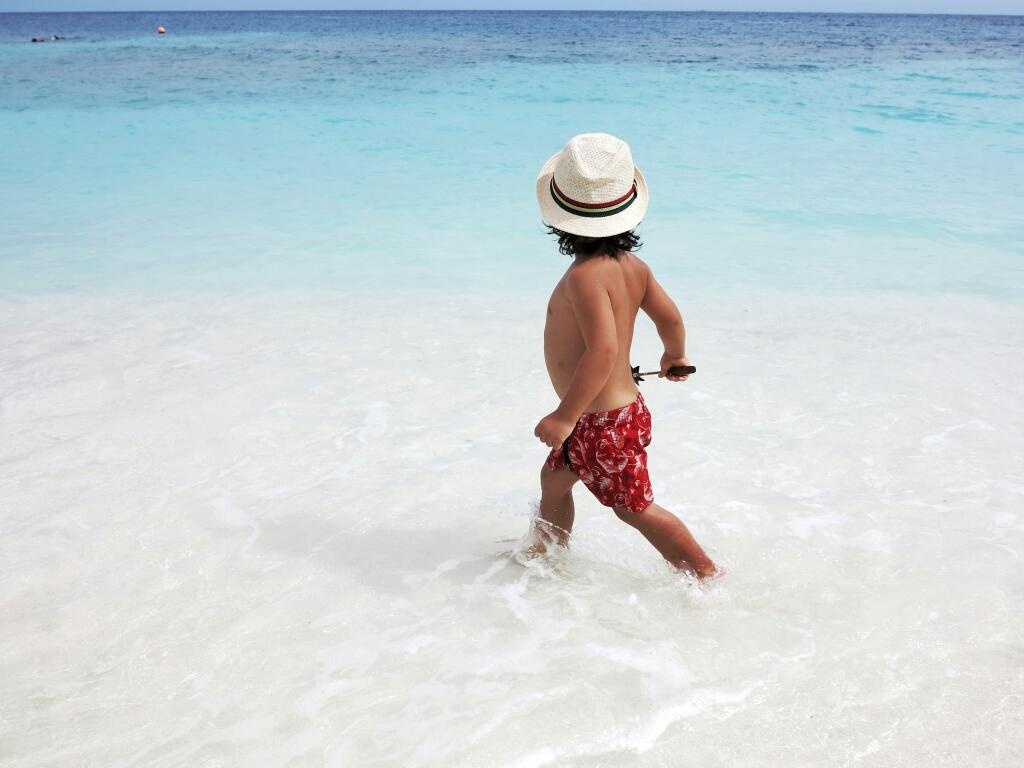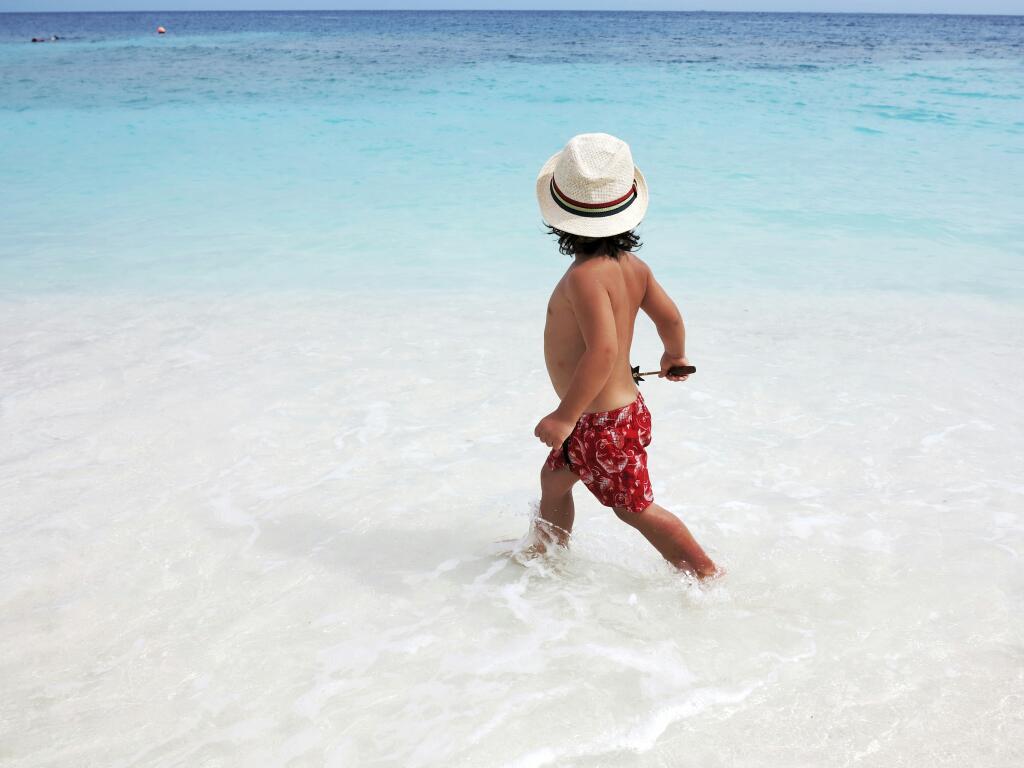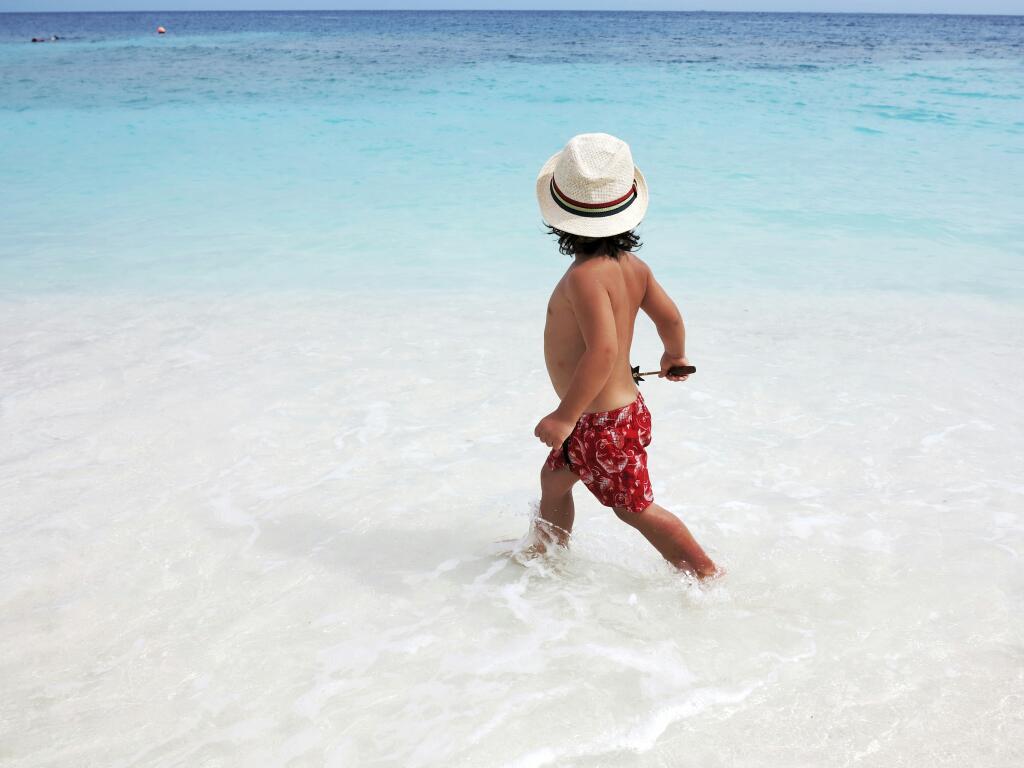 The Maldives must have been on my bucket list since the word go. To visit with kids? Probably not but as timings in life go, this was our opportunity and so, with kid in tow…off we go. Contrary to what I was expecting, this holiday turned out to be one of our easiest and most relaxing. The choice of resort is key and staying on the laid back island resort of Mirihi definitely helped. The resort provided an easy going environment that any parent would welcome and gentle waters where we and our beach loving son spent most of our days.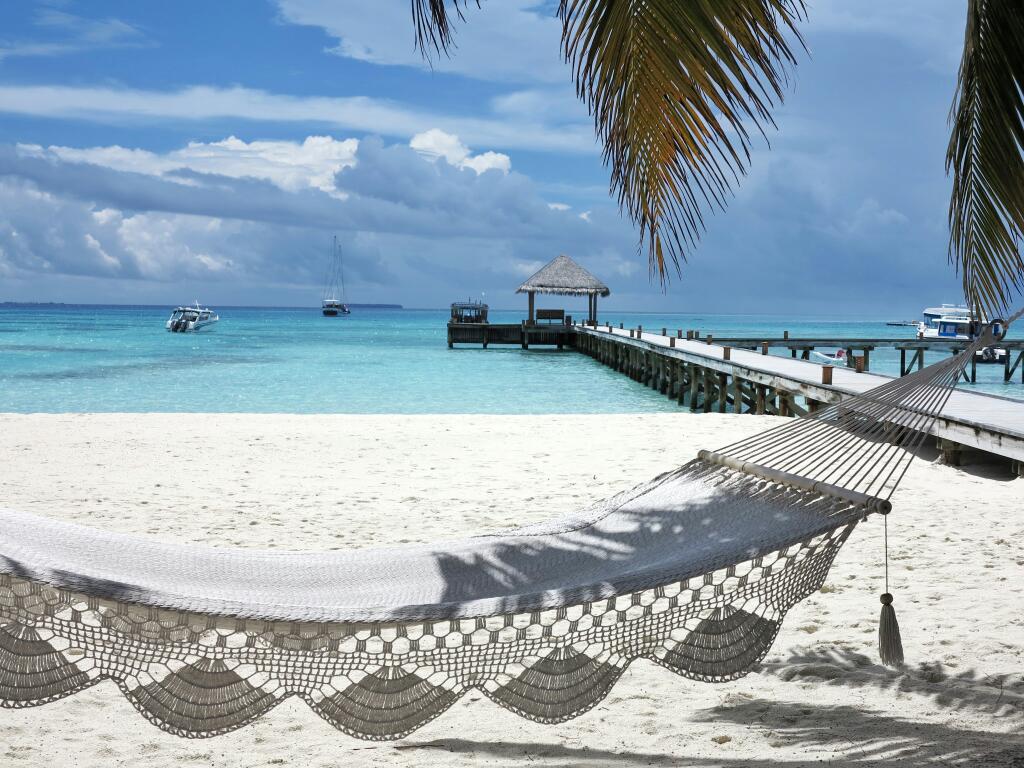 Getting There is an adventure in itself. If I could pick one way of arriving on a desert island then I think a seaplane would pretty much cover it.  It is also an amazing experience if you are visiting the Maldives for the first time. From the mainland Male, you'll board the iconic Trans Maldivian Airways seaplanes for a 30 minute transfer to Mirihi, taking in views of the atolls and islands.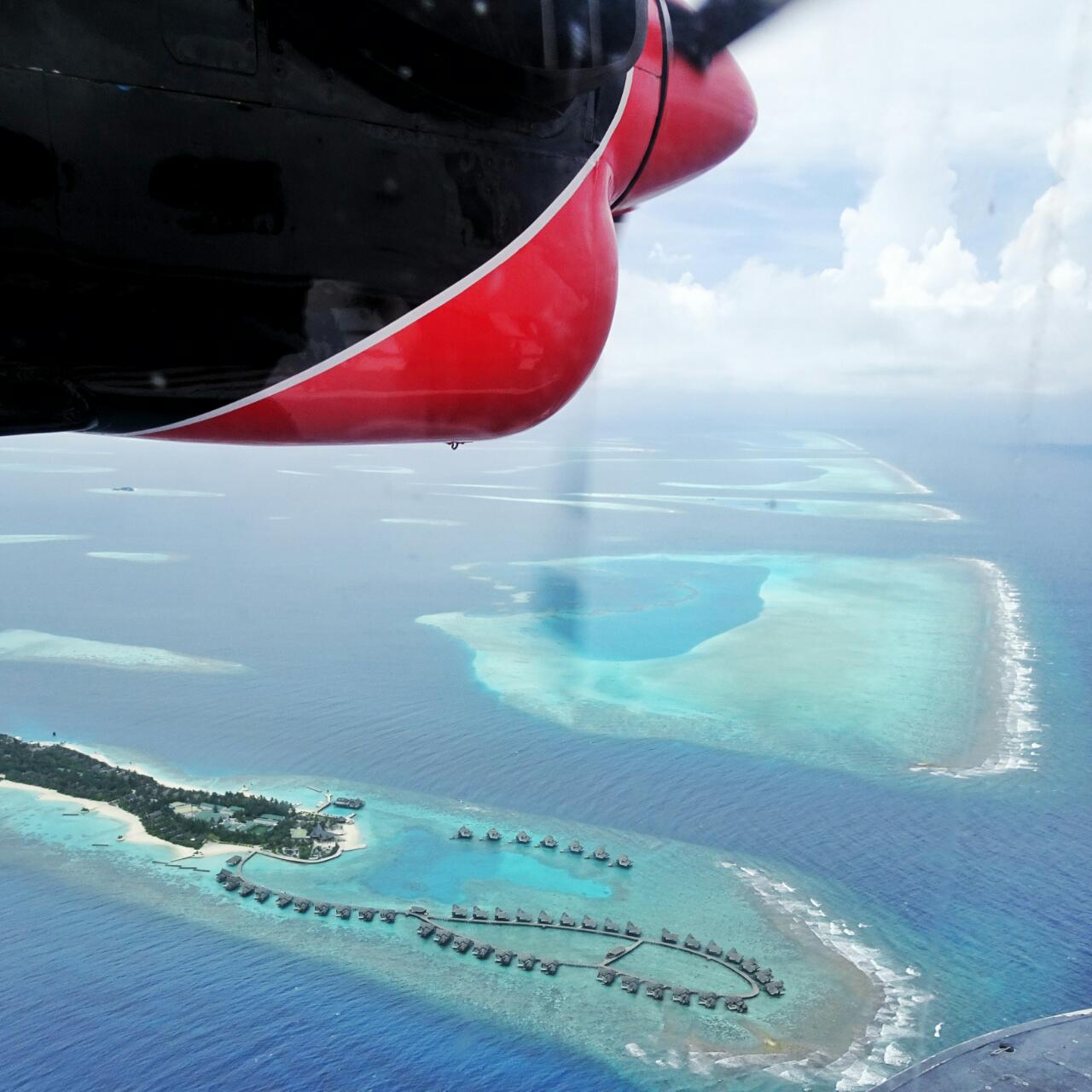 When your atolls are all aligned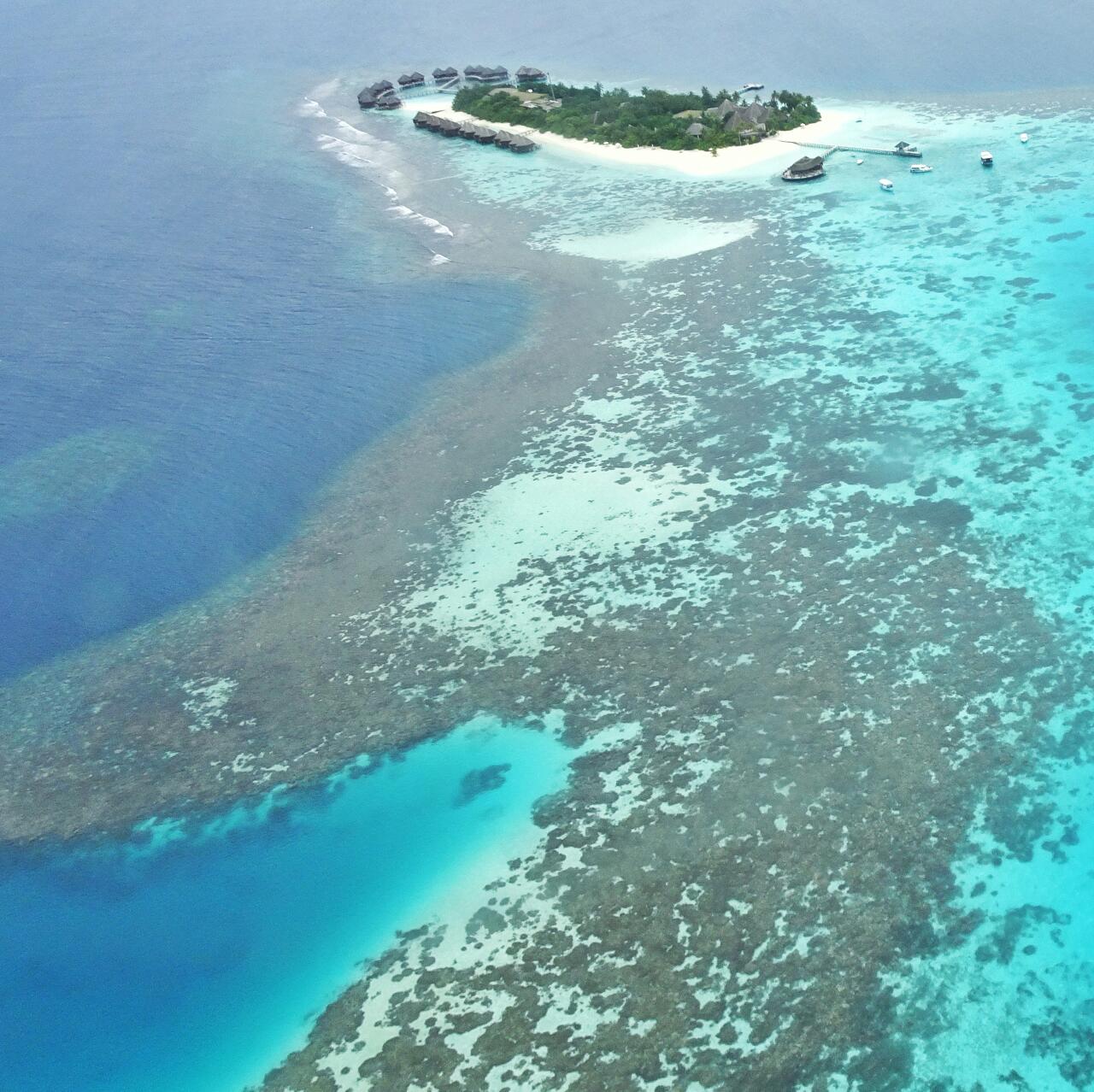 View from above…our Little Island Mirihi in the South Ari Atoll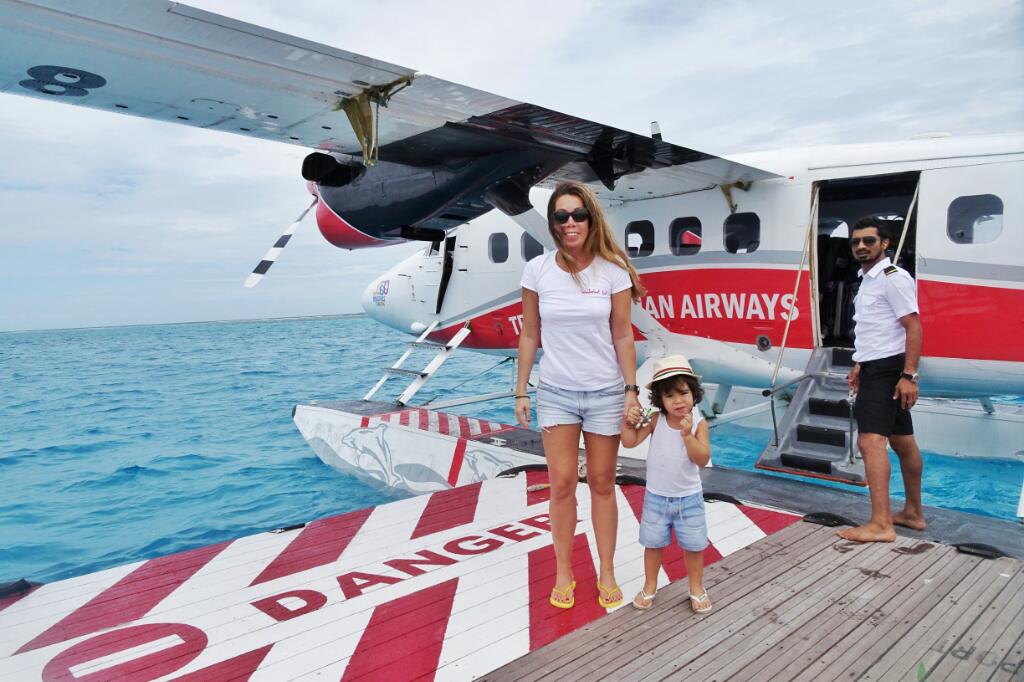 Let the adventure begin…
There is so much I loved about this seaplane. The fact there were only about 12 seats, the fact there is no door on the cockpit and so you are practically sitting with the pilot, 'the pilots' (Maldivian Top Gun – probably more of a mum thing, enough said) the fact that my son got so over excited about getting on the plane that he exhausted himself and slept for most of the journey.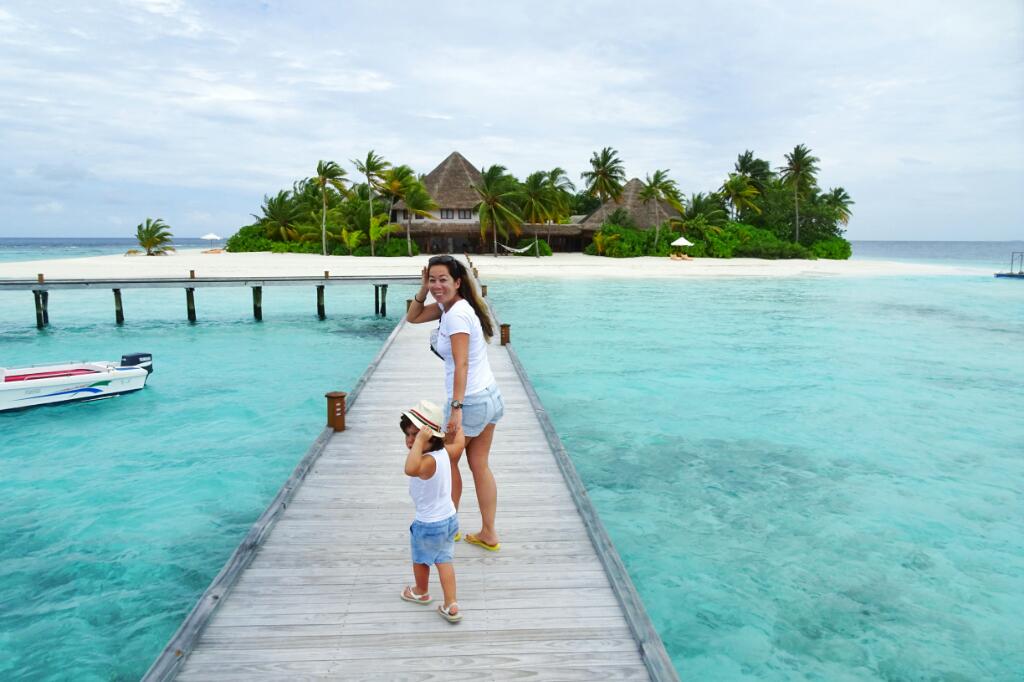 It is hard not to have high expectations of the Maldives when media bombards you with images of picture perfect beaches and water but arriving at Mirihi honestly didn't disappoint. Everything from our warm welcome on the jetty by the resort's friendly staff to the blinding blues and whites of the sea and sand to the unbelieveable reality that baby reef sharks have also come to greet you and are swimming inches from your feet. It sounds cheesy but you just feel like screaming "I'm in the Maldives!!"
Parents Will Love Mirihi because firstly, they have a non-obligatory but very handy, no shoe policy due to most of the resort being sandy. For those with young children, not only is that one of your daily toddler battles eliminated but it's also an instant kickstart into holiday mode and one that I could definitely get used to. Mirihi is one of the smallest Maldivian island resorts which means it is quick and easy to get from A to B with little legs. The resort itself is also stylish enough to feel luxurious but not so super trendy that you are worried about your child breaking something. These are just some of the things that really stood out for me as a parent…but lots more to come below.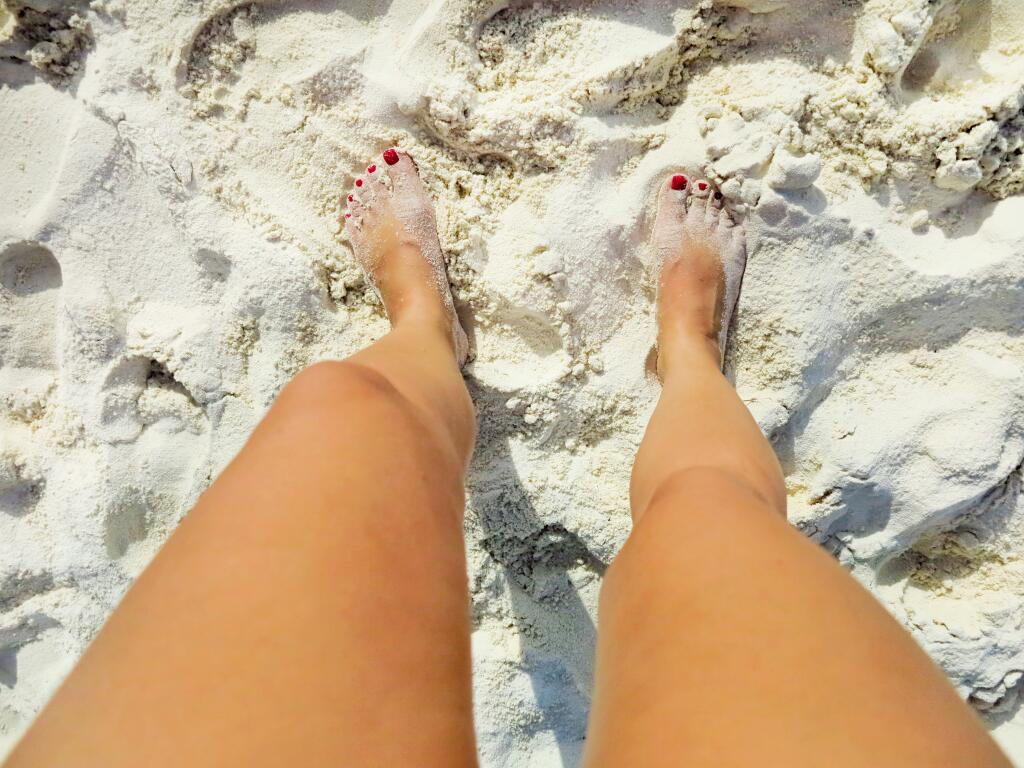 No shoes allowed…
Our Beach Villa had a private path which led directly onto the beach. As a first time visitor to the Maldives I was feeling a bit disappointed that we weren't going to be able to stay in a water villa due to safety reasons with our son but I have to say that by the end of our stay I absolutely LOVED our beach villa. Being able to walk out onto the beach and swim in the calm turquoise waters with Rex first thing every morning was just amazing.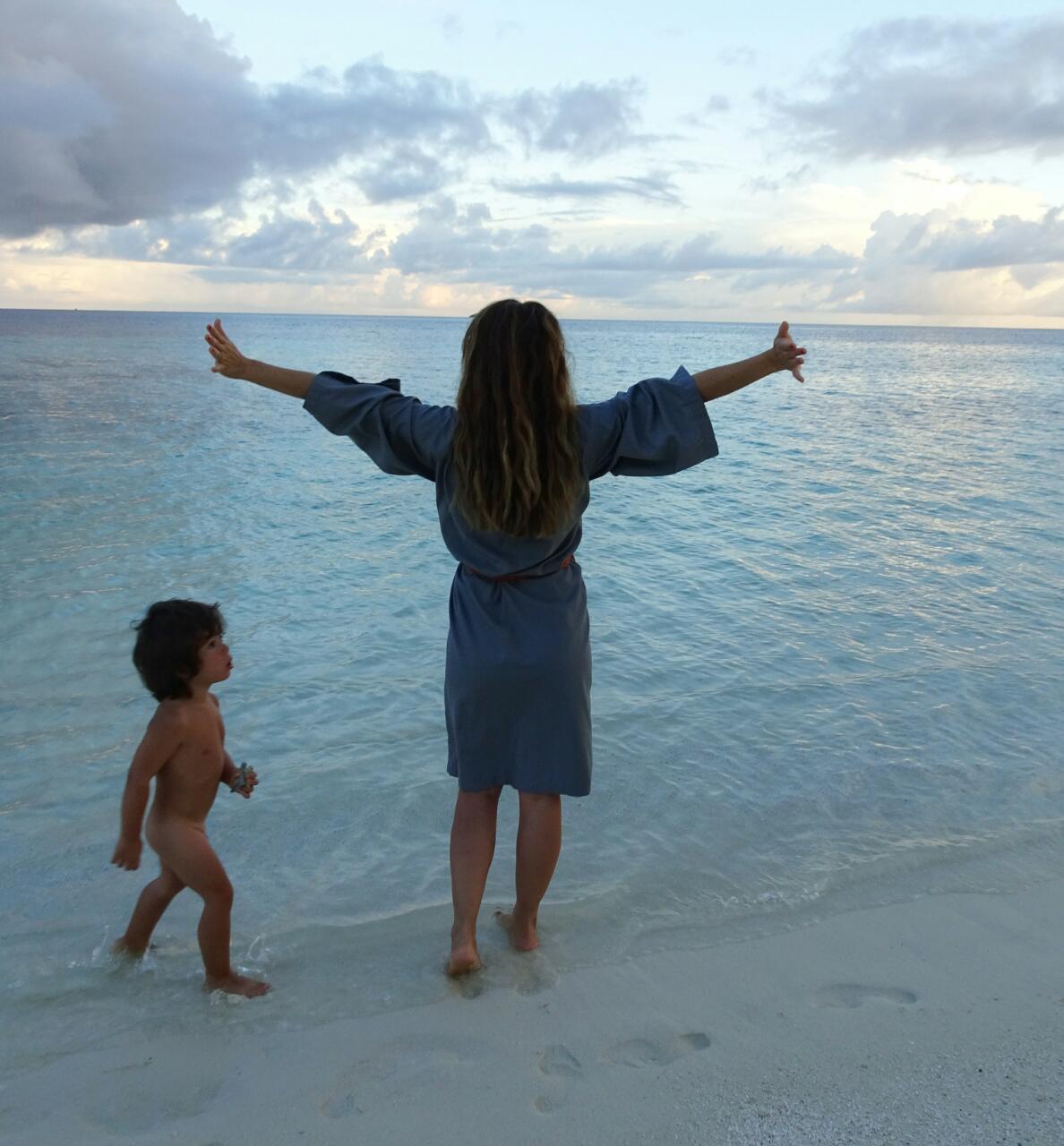 Good morning Maldives!
The villas were also equipped with lots of little luxuries (necessities) like Nespresso machines with our own choice of flavours, sound systems, spacious outdoor bathrooms and big fluffy beach towels. My son's bed came dressed with two little soft toy reef sharks which he still sleeps with and cherishes.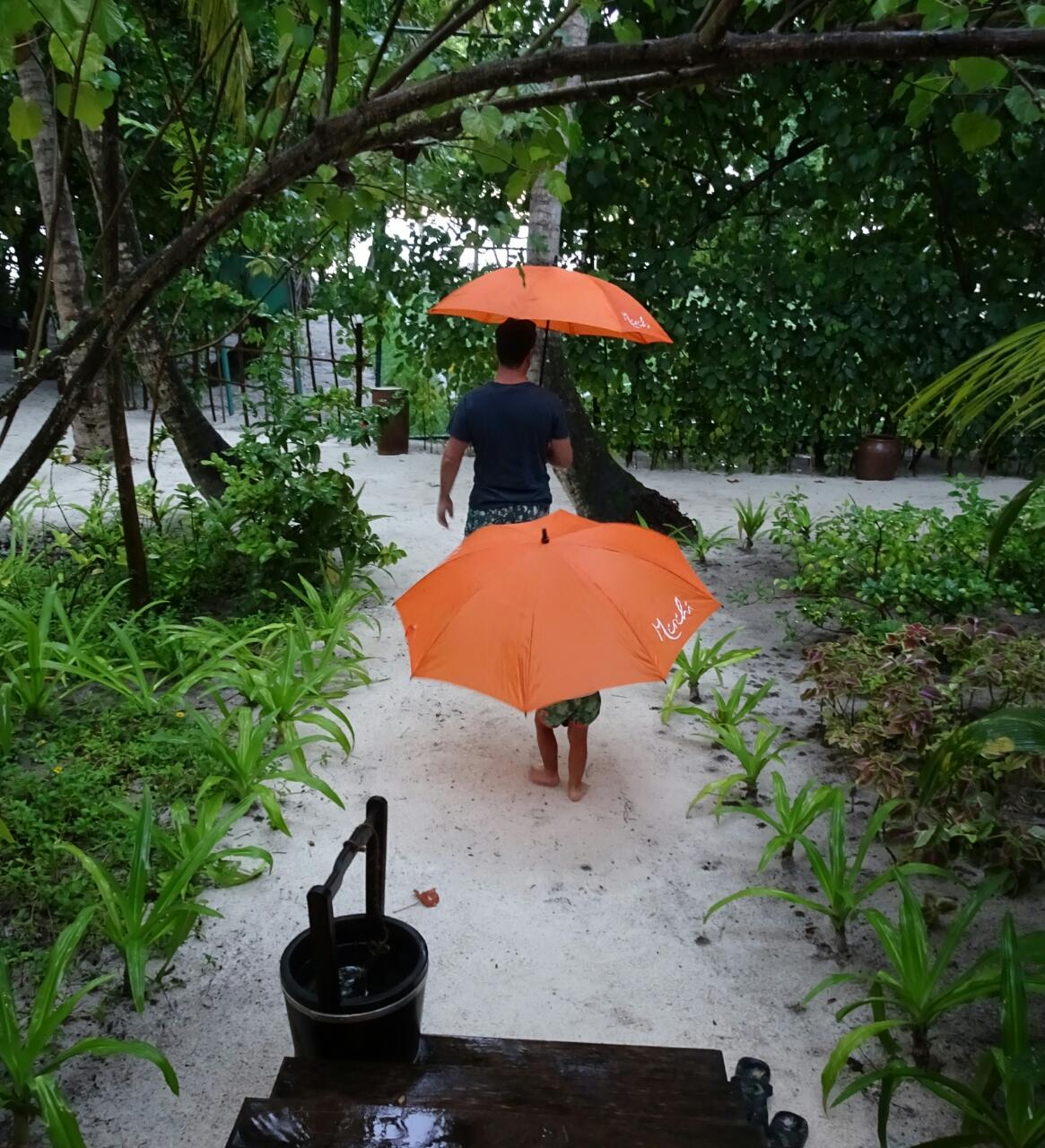 Accessories…
The best bit was that during nap times, Ross and I could have at least an hour just sunbathing or reading on the deck or beach sun loungers which were all within earshot of the beast awaking.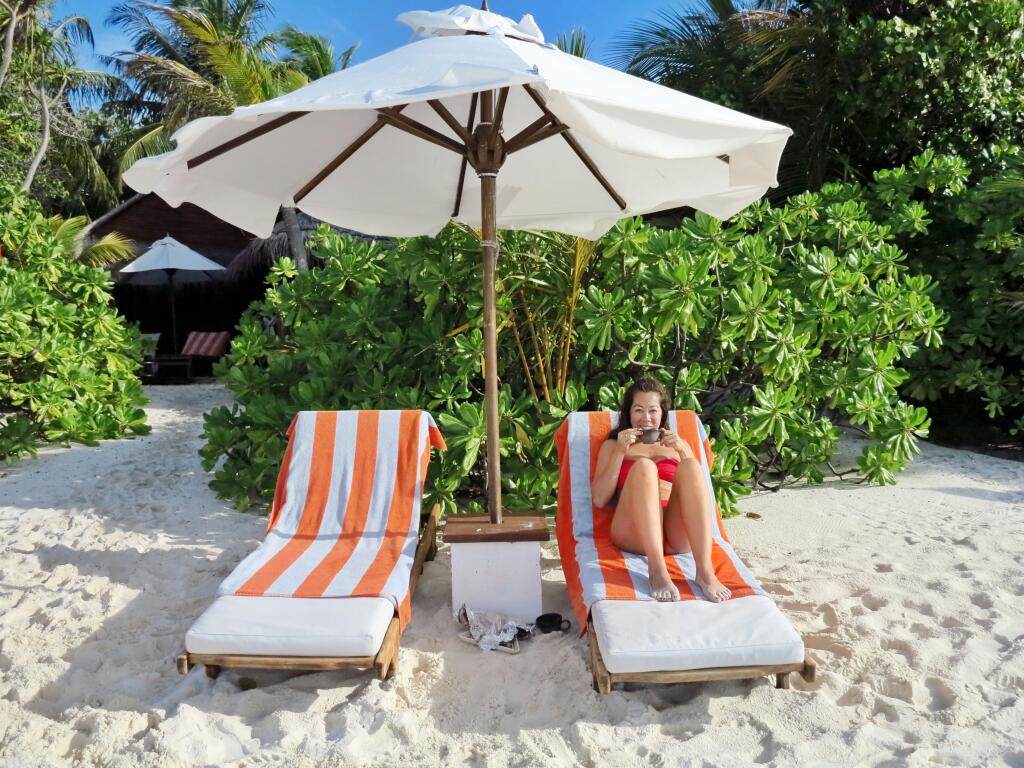 Eating At Mirihi is equally as laid back as everything else. Dhonveli is the beachside restaurant where you can eat all day with buffet being served at breakfast, lunch and dinner. Whether or not you are a fan of buffet, there is no denying it is a godsend for parents who need to feed hungry bellies fast. The choice is also vast with everything from Sushi to Italian and freshly cooked curry or stir fry.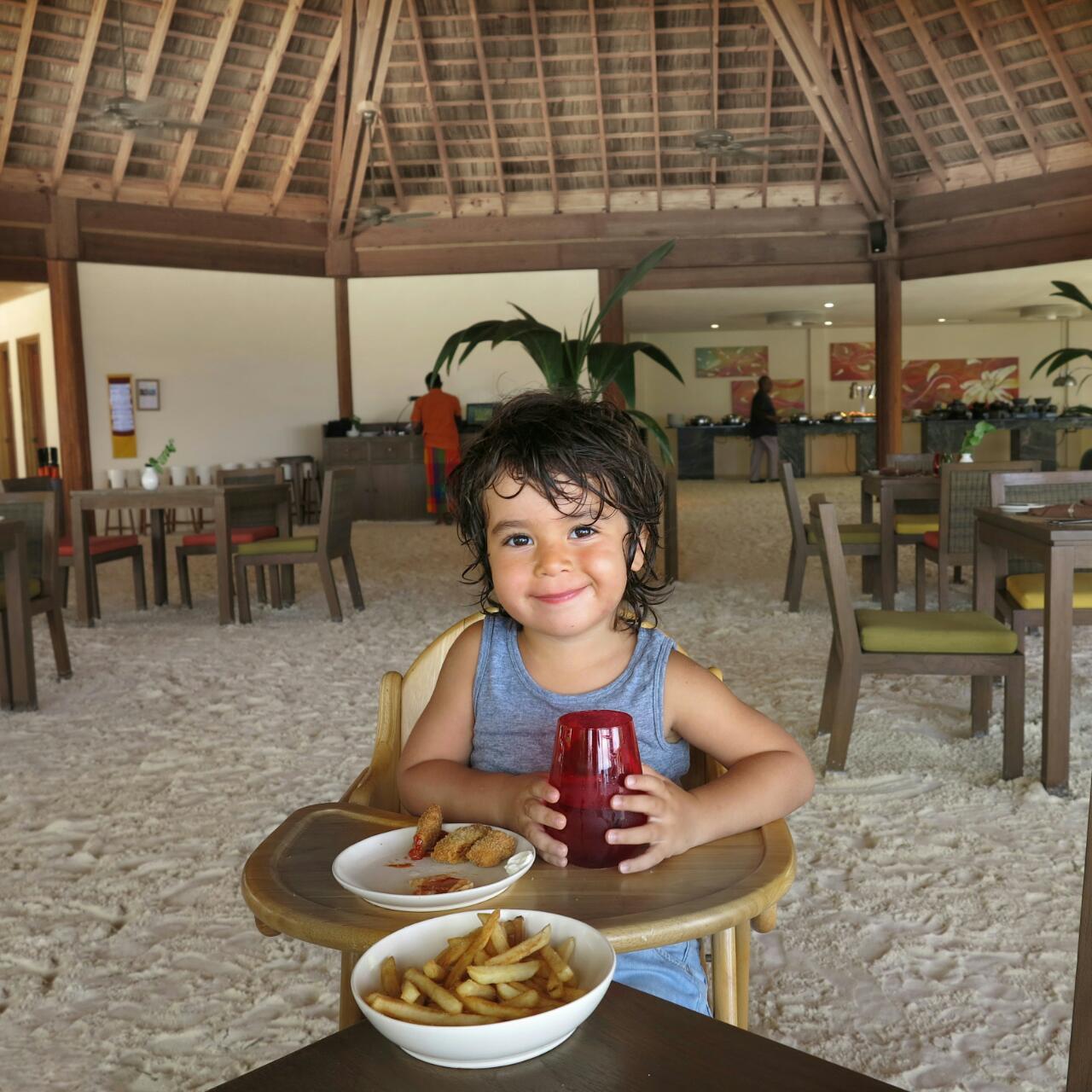 Chippies and sandy feet at Dhonveli…a small person's heaven
For adult nights out and when you decide to get a babysitter, the jetty restaurant, Muraka is a stunning setting out on the water with views of the sunset. The menu here is a little more mature with lobster and wagyu beef amongst many other yummy things.
We Spent Our Days mainly in Mirihi's beautiful, calm sea. If there is one reason to come here with children it is for the idyllic beach. The water is so gentle and perfect for young children and they will be fascinated by the baby reef sharks which swim around the shore.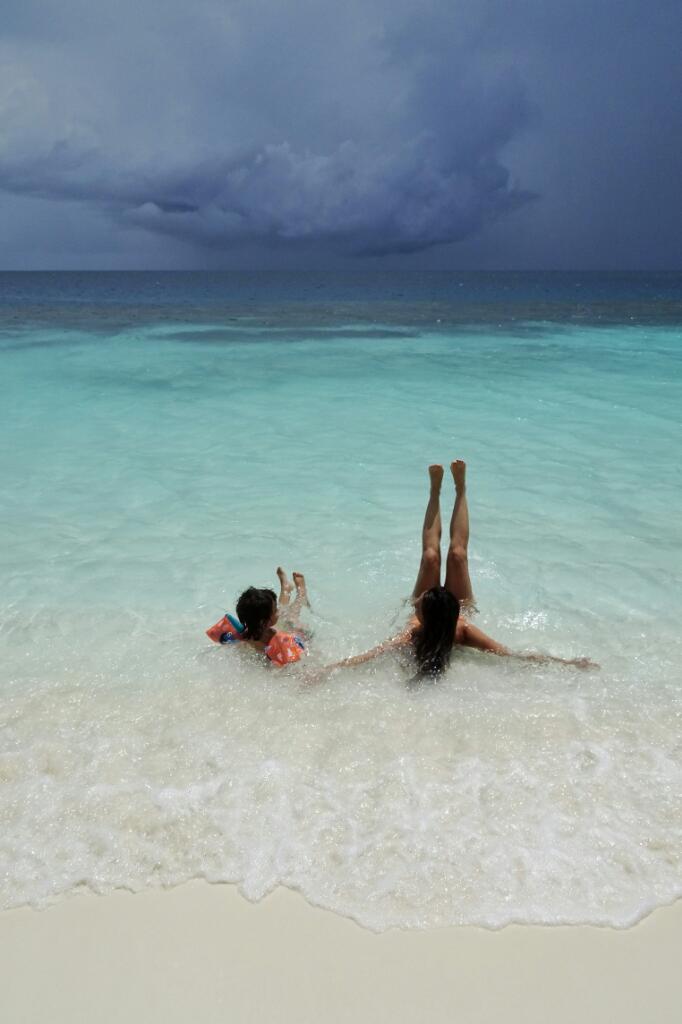 We would wake in the morning, have a coffee on our deck before going for a pre-breakfast swim. I loved that you can help yourself to all sorts of water sport equipment like snorkels, canoes etc. We had a fun morning out on the paddle board which even Rex enjoyed as the seaplanes flew in and out above us.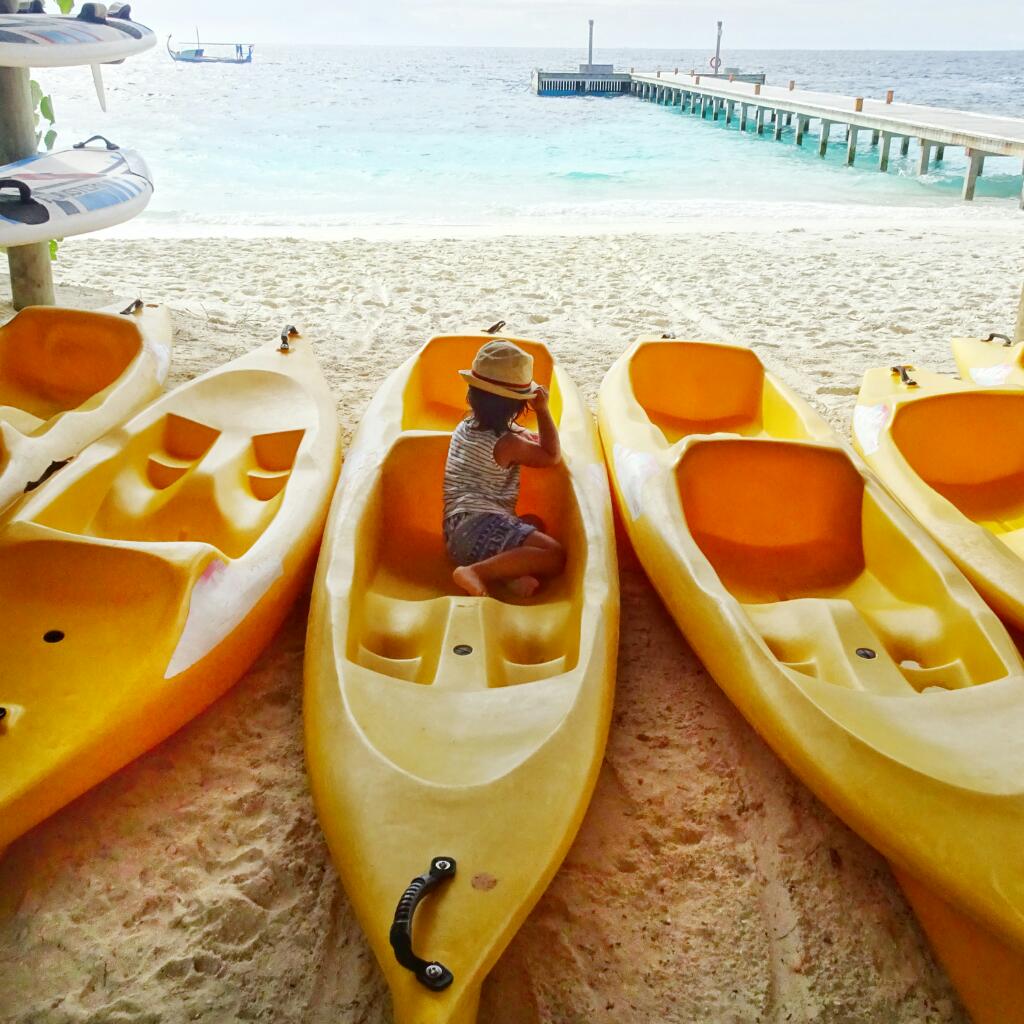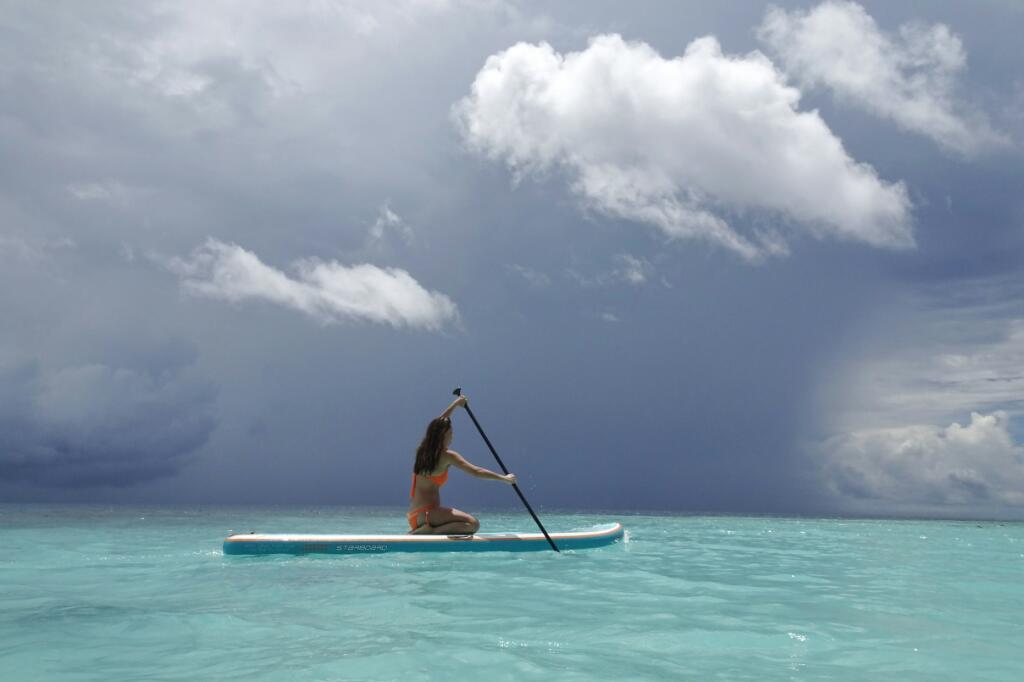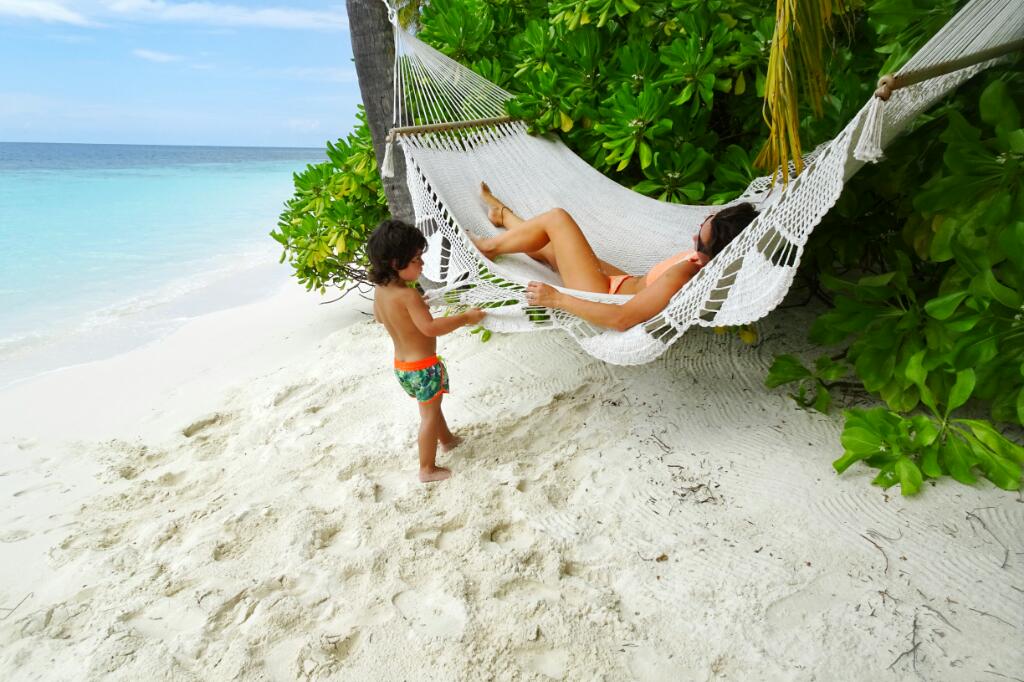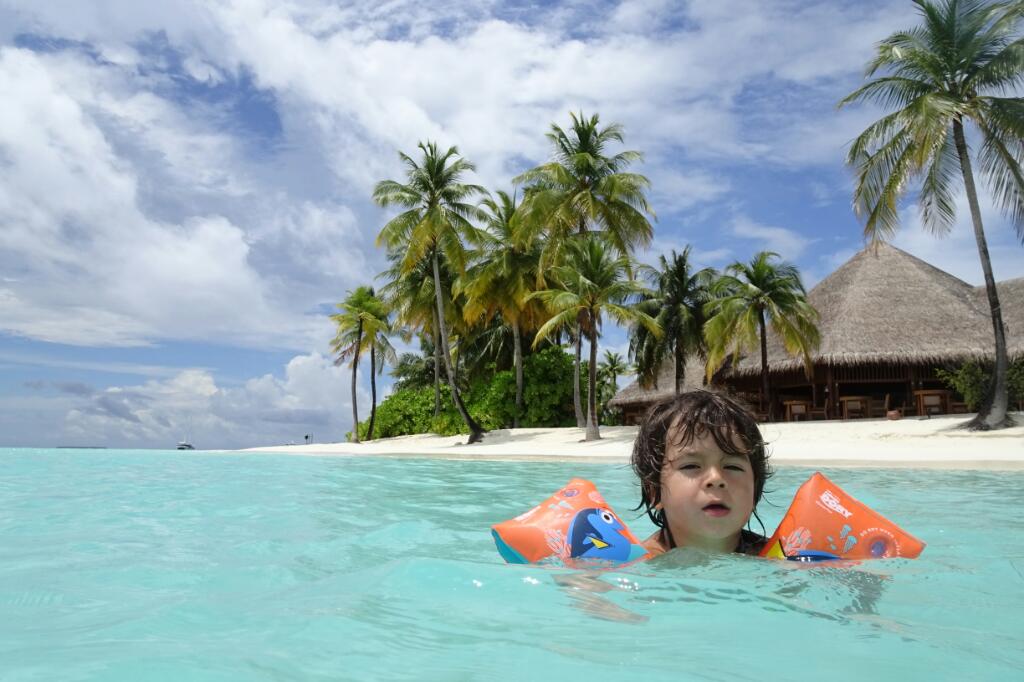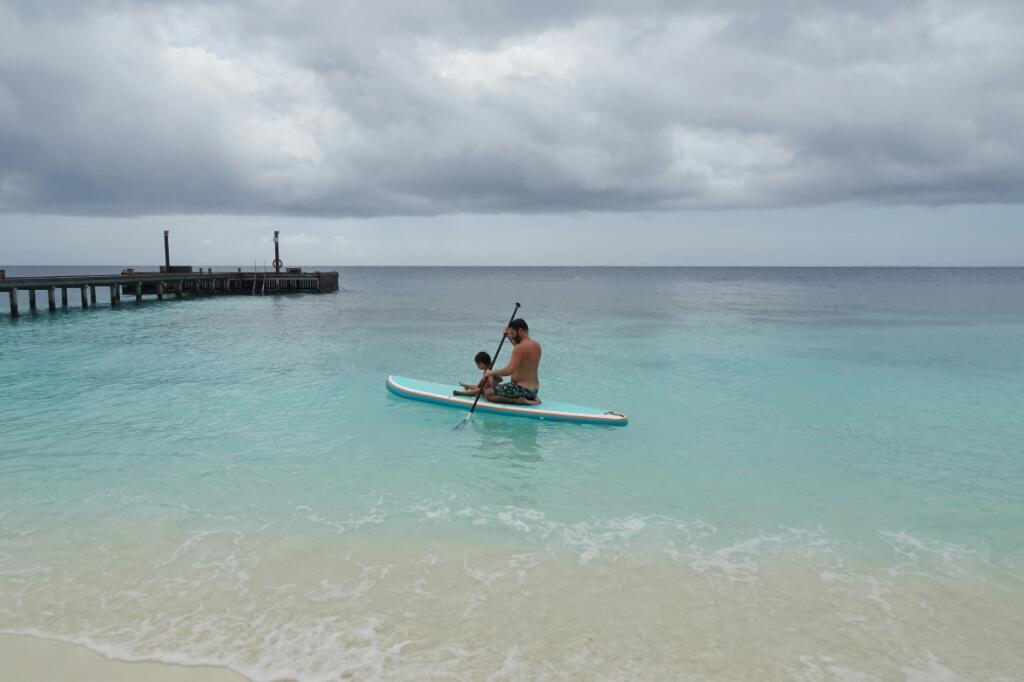 There is also the Duniye spa where I managed to sneak in a much needed massage. I'm a fussy massage client but my therapist, Lia, was excellent and definitely a natural with hands and fingers built to knead at exactly the right pressure. If you go I'd recommend her.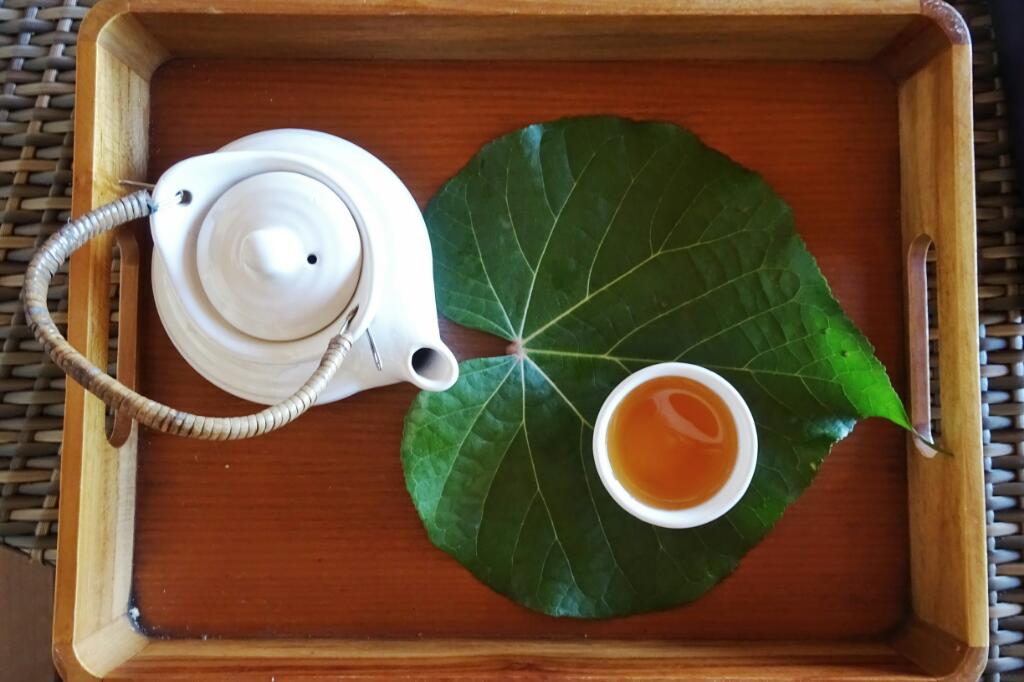 Love a Cuppa – Lemongrass Tea at Duniye
Noticeable Little Touches are always so welcome on holidays and I have to say I really felt very well looked after at Mirihi. The staff are delightful and were especially very accommodating during our meal times which all parents know can be stressful. Rex celebrated his third birthday on the island and without us even saying anything, the staff had prepared a cake and serenaded him with a Maldivian birthday song. We returned to our villa to find our beds covered in petals and a happy birthday greeting which was incredibly sweet.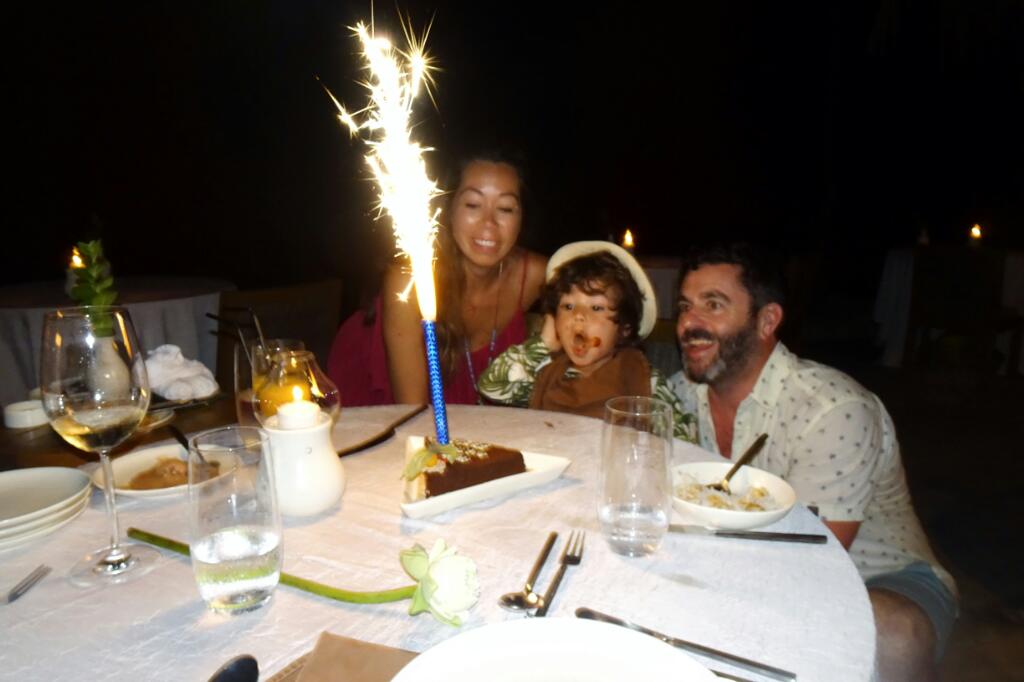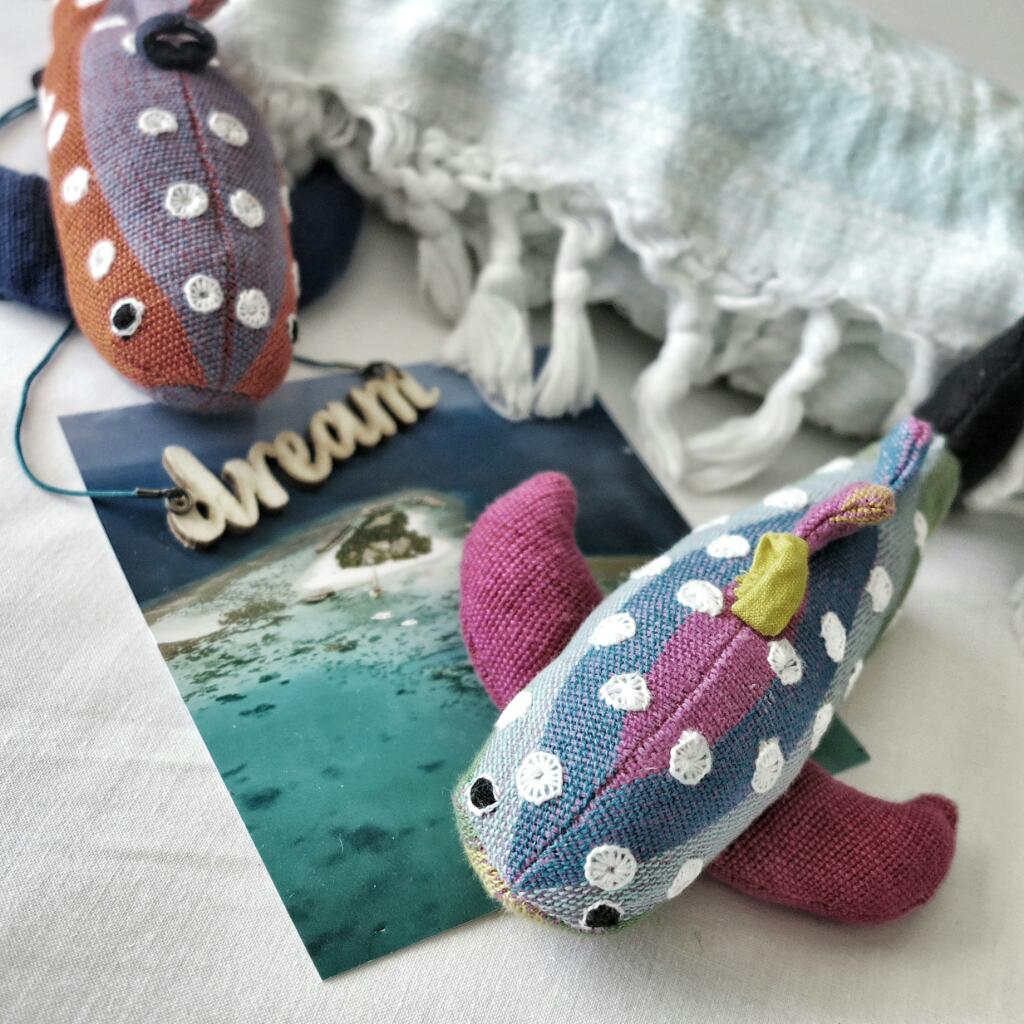 Each evening we were left little treats of petite fours or cookies in our room and each morning our breakfast table had a card with a 'thought for the day' on it. I liked the way everyone remembered our names and were always ensuring we were ok but most of all I liked how very laid back this resort was and how even with a toddler, you couldn't help but let go and relax.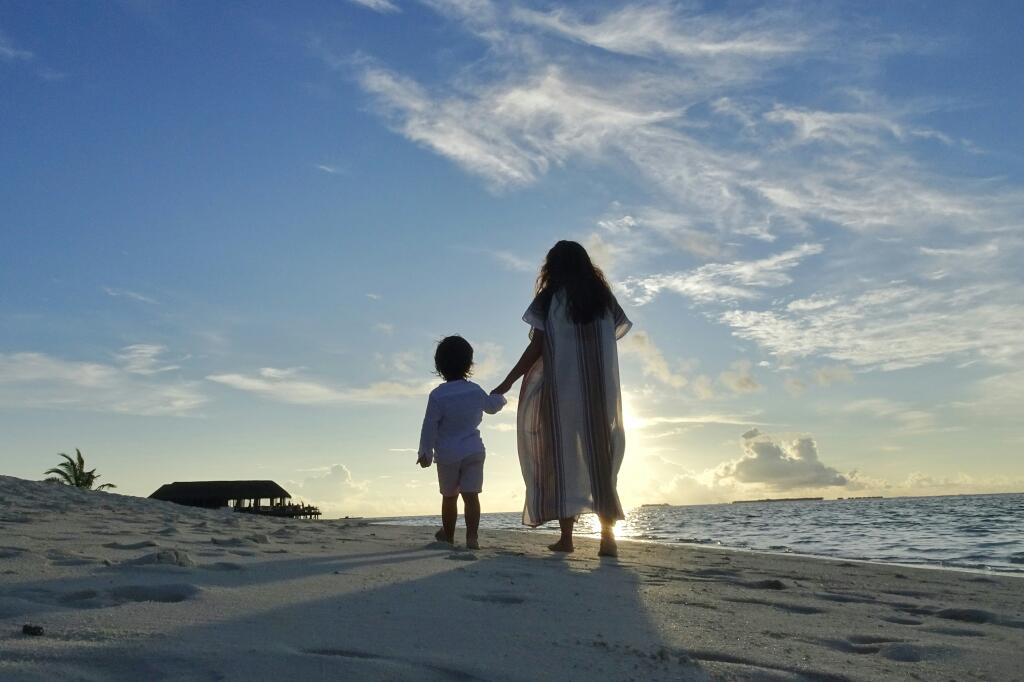 The Maldives will always be a little luxury but the boutique offering of Mirihi means that it is a more realistic option for families. For more information on Mirihi Island Resort you can visit their website www.mirihi.com
This post is in association with Mirihi Island Resort who kindly hosted us for two nights.
Photo By: Copyright Bikinis and Bibs