The Winter Bobble Hat – Hobo Handmade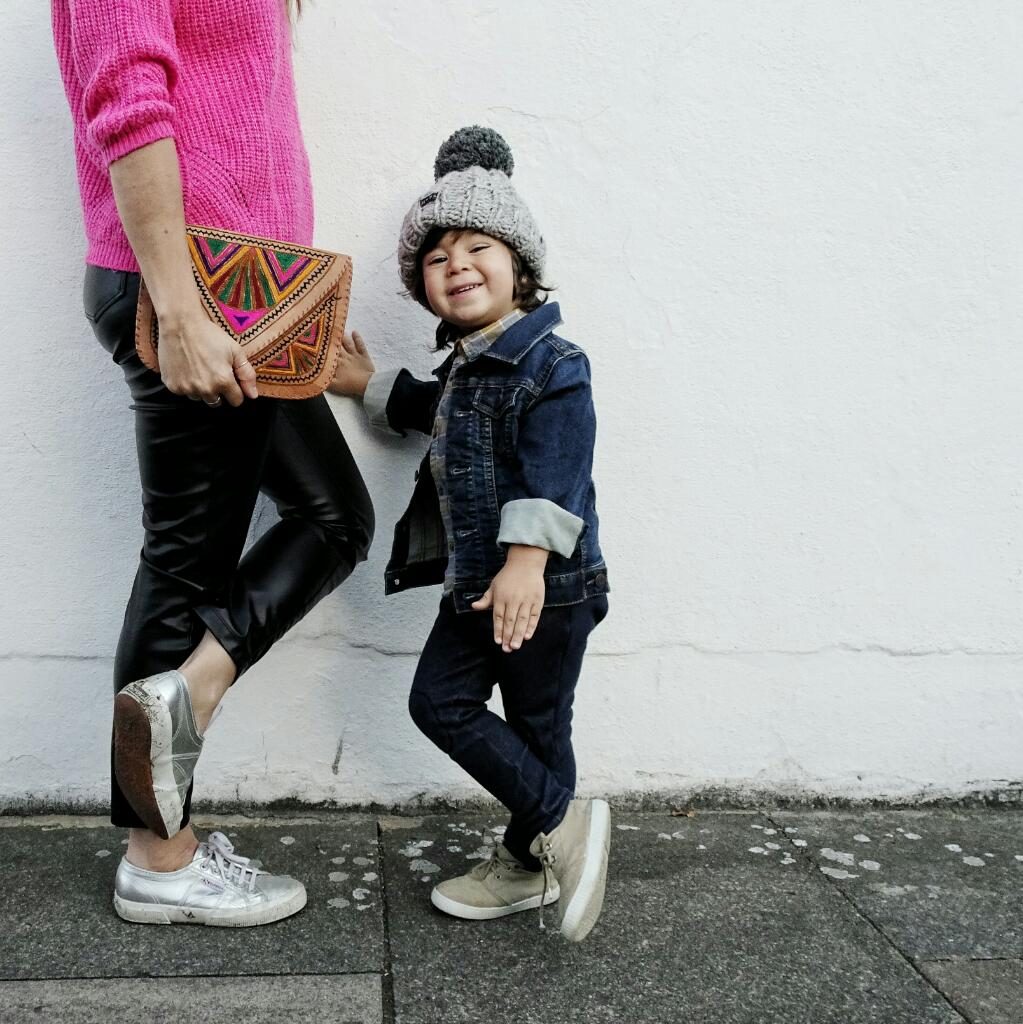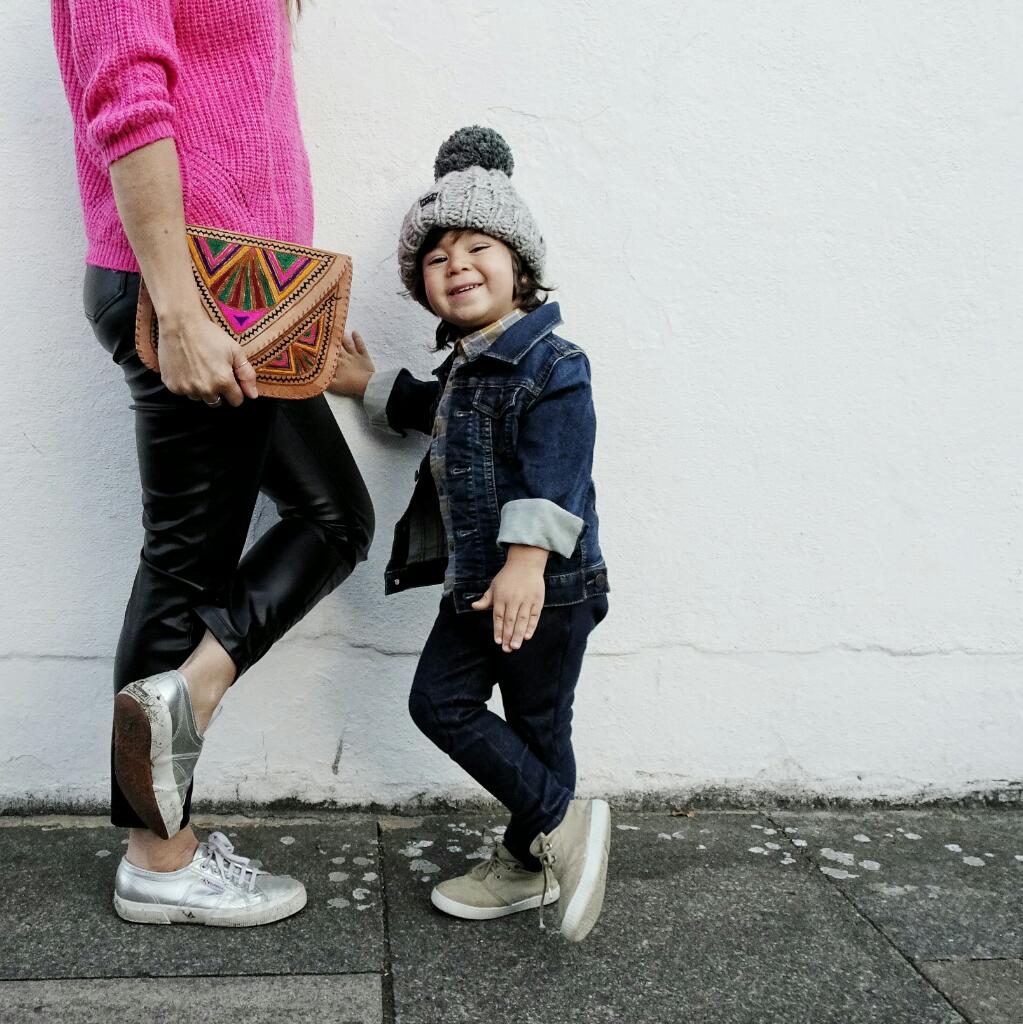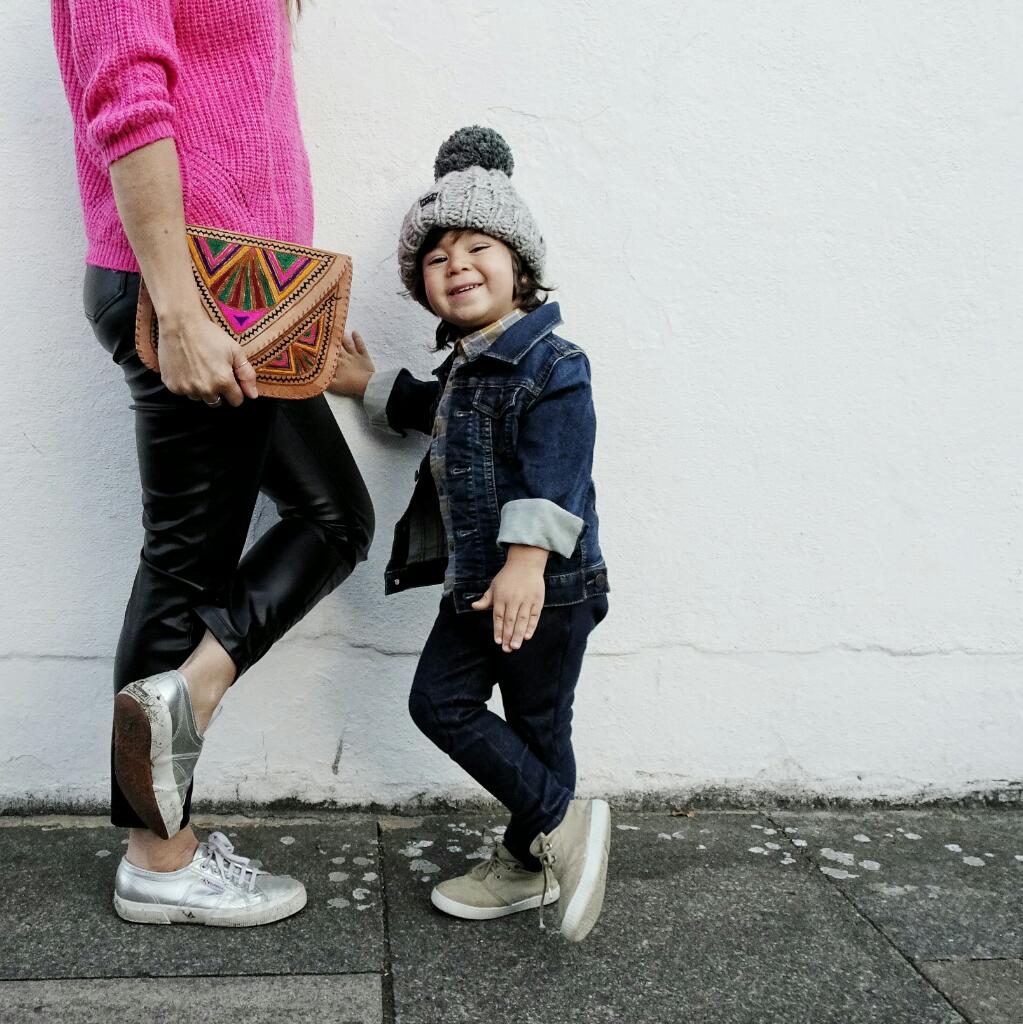 There are a few key things needed for your mini's winter wardrobe and a cosy bobble hat is most definitely one of them, not least for the cute factor. Whether you're staying in England, taking a winter city break or heading for the snow, now is a good time to start thinking about things like woolly hats, thermal gloves, thick winter coats and wellies. If you don't prepare, you know that very soon 'the coldest day of the year' will be upon us and we'll all be stampeding towards the very last puddle suit, two sizes too big because everywhere else has sold out.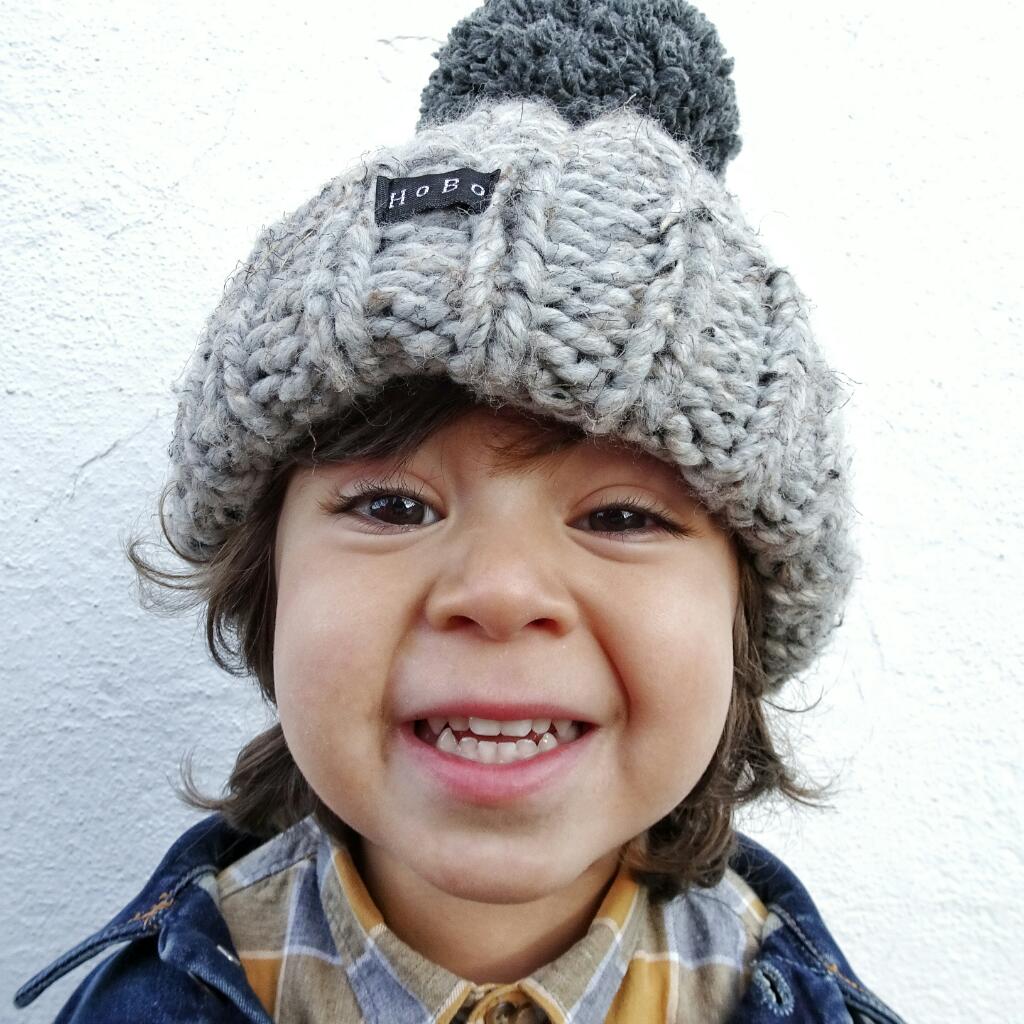 This year, I am prepared for winter in England…ironically we will not be here.  Back in March I discovered the beautiful little Etsy shop, Hobo Handmade, where you can order made-to-measure chunky knit bobble hats and other headwear. The hats can be made for both adults and children, you just need to provide head measurements (especially fun 'game' with an overactive toddler) and Tracy, Hobo Handmade's founder, will also send you an online selection of yarns to choose from.  The yarns are amazing – so thick and luxurious and you can also mix and match colours for the bobbles. I love that they are so personalised:)
I would also love to say that T-Rex contributed to the tasteful choice of a light grey tweed yarn with charcoal pompom…but that would be a lie.
If you are looking for a cosy and luxurious bobble hat for your head this winter, you can find a selection from Hobo Handmade UK here