5 Reasons To Take Your Toddler To The Beach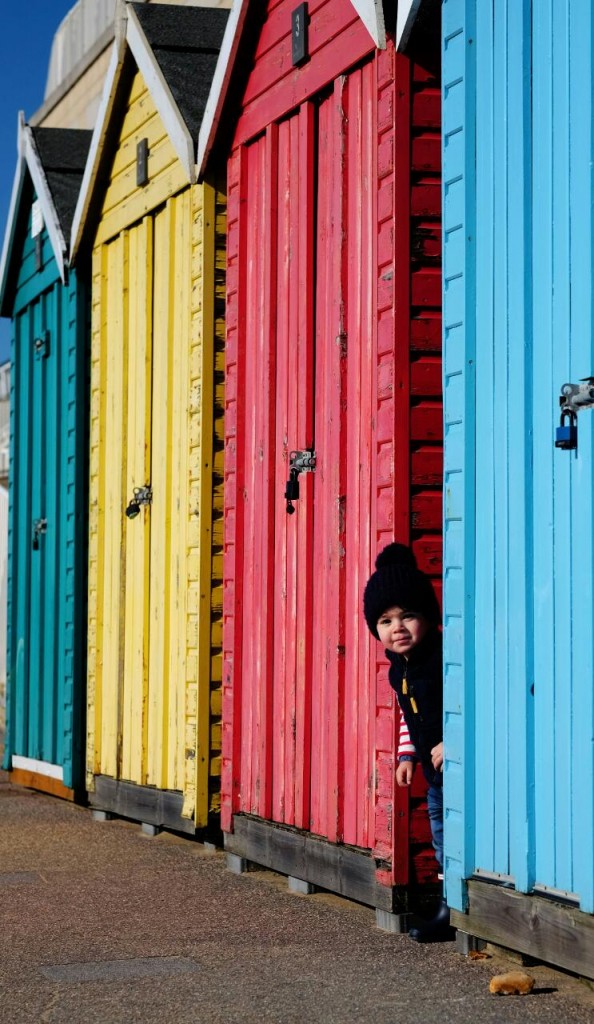 The other day I thought "I've had enough of groundhog day and this freezing cold weather, I need some beach action" and so packed myself and T-Rex off to my hometown of Bournemouth.  I'm so glad we did. We had the nicest few days hanging out in our wellies and bobble hats down at the beach, breathing in fresh sea air and generally getting a change of scenery.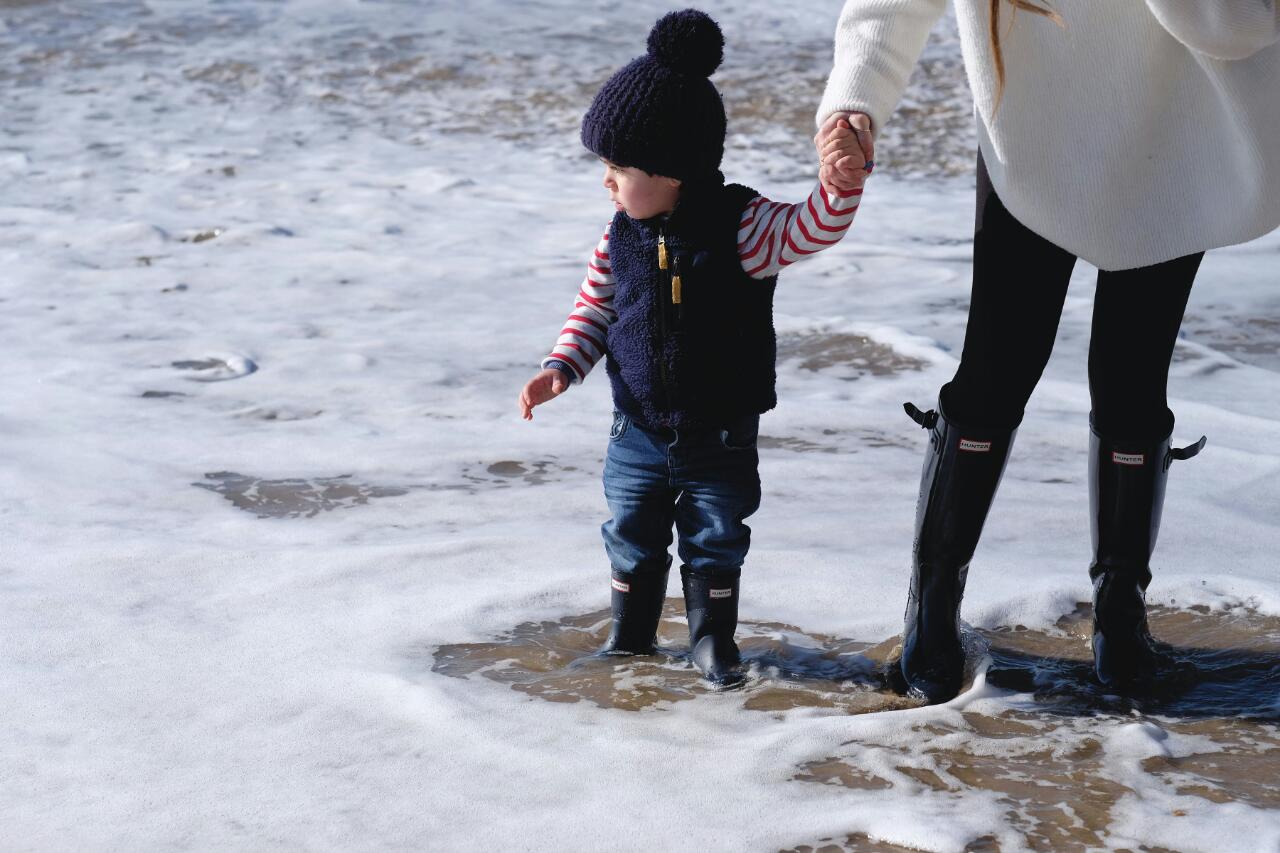 The absolute BEST thing about it was that T-Rex slept like a log from 7pm to 7am – the holy grail!  I put it down to the sea air and other happy beach benefits.  The fact that I wasn't exhausted from being woken up early meant that I was happy too, so here's five reasons I think a seaside visit with your toddler does us all the world of good.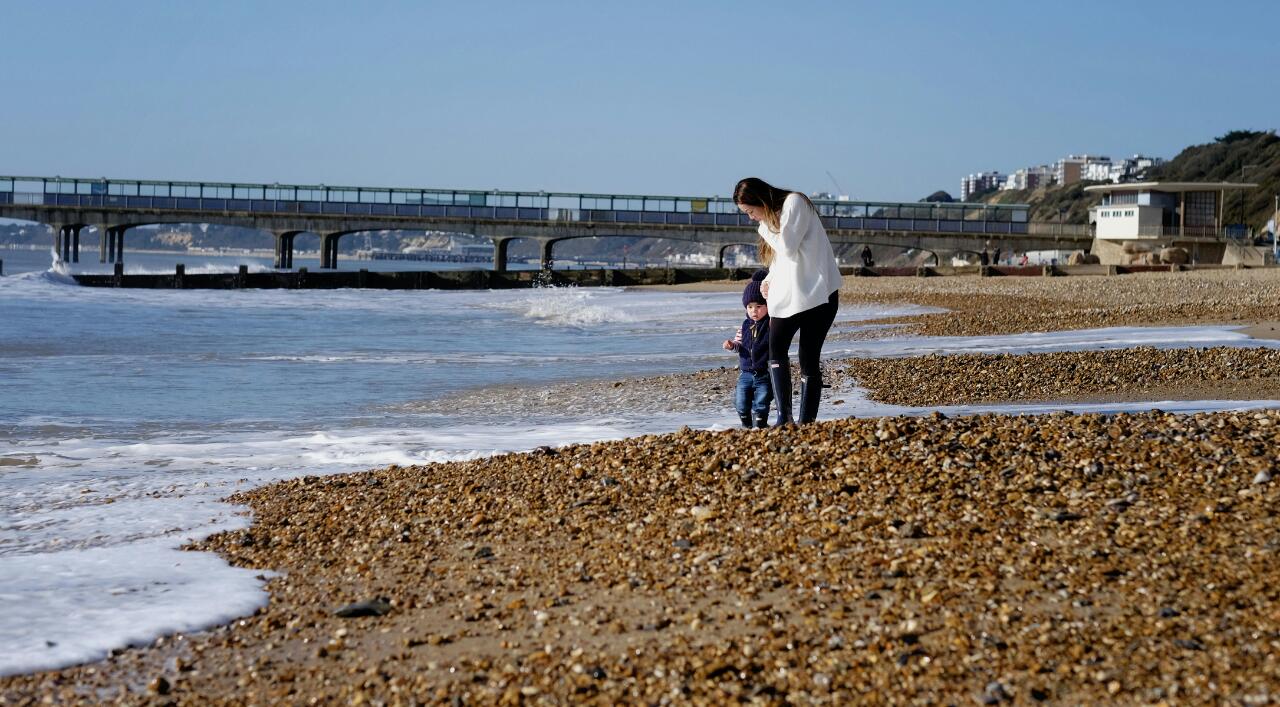 1. Ditch The V-tech And Find Some Sand:  I forget how much cool stuff the beach has to offer.  When I think about all the 'sensory' toys we have at home, nothing is as good as a lump of wet sand or a beach full of stones.  T-Rex loves tinkering around with things and I'm sure in some way his digging through shells for hours must be a form of therapy for his active little mind.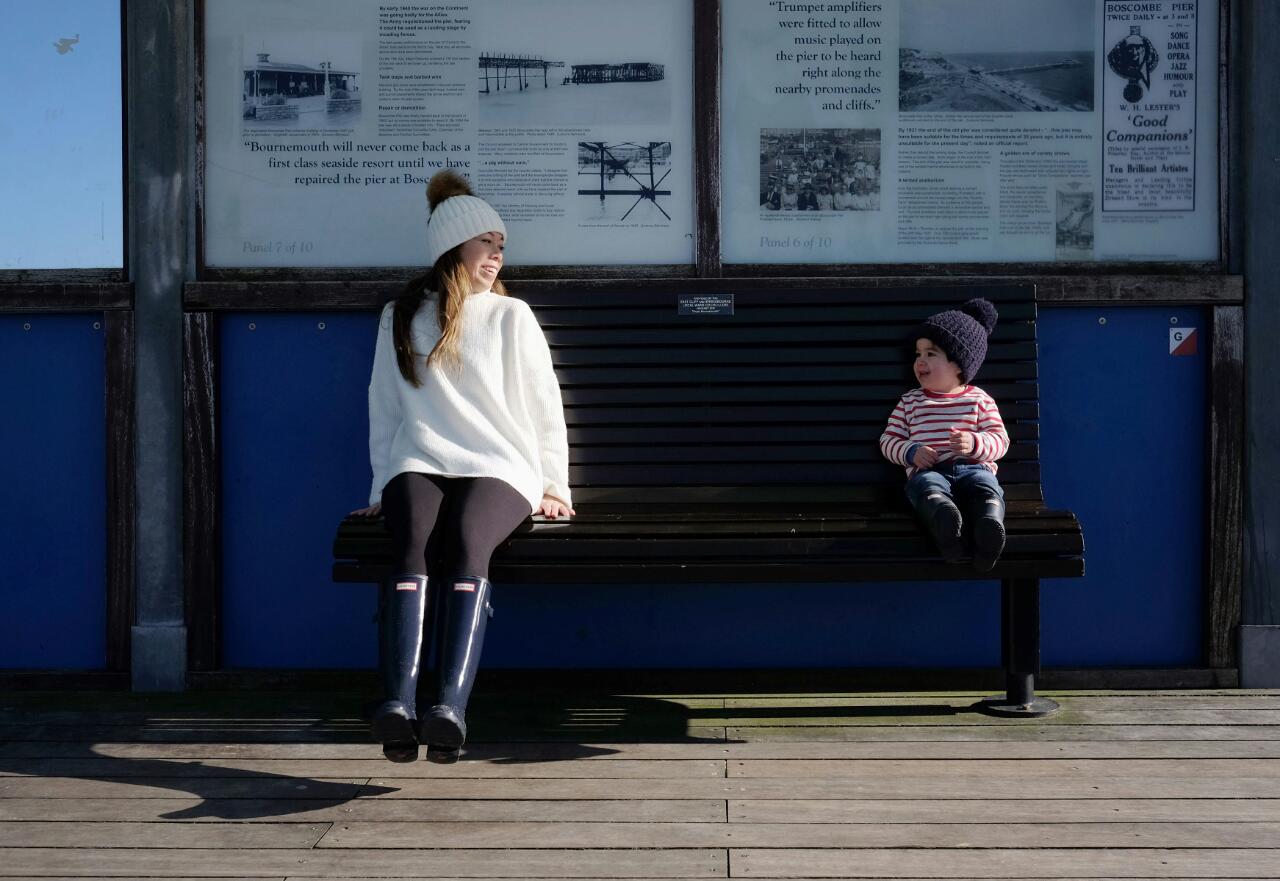 2. Clear Away Winter Illness and Stock Up On Negative Ions: We have had so many coughs and colds this winter and nothing seems to clear it better than a day at the beach.  Sea air is full of negative ions which naturally clear away dust and bacteria.  They also give that happy feeling you get when you've spent a day at the beach.  If ever I'm feeling ill, I always feel so much better and happier for spending a few hours by the sea.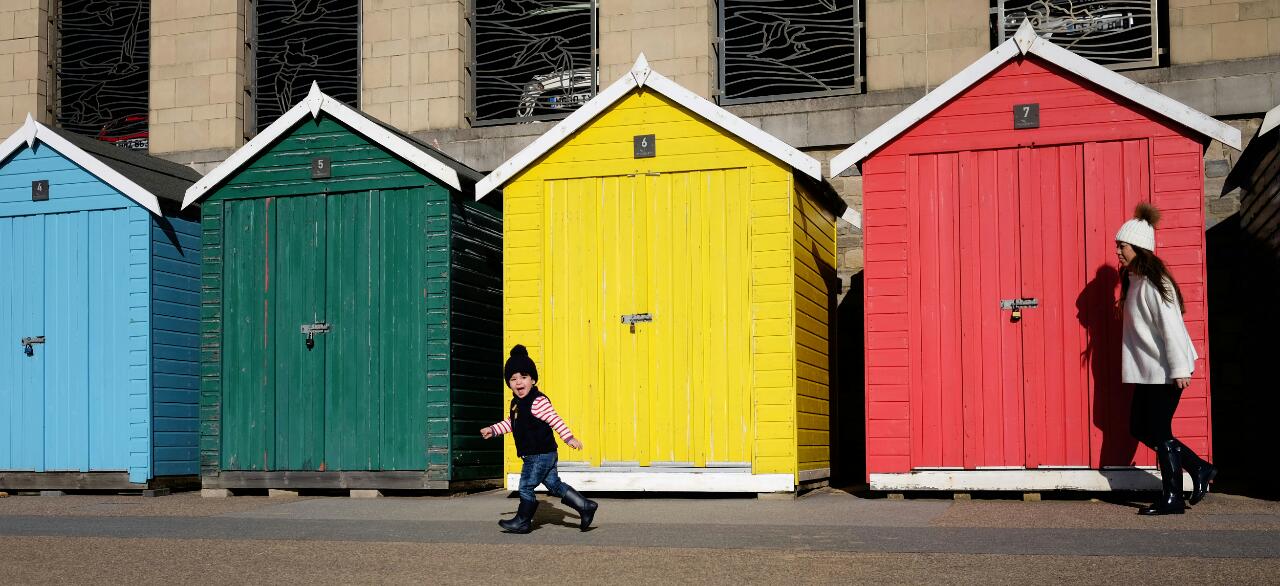 3. Everyone Has A Good Night's Sleep: If there is only one reason to go to the beach then this has got to be it.  It clonks out your children.  Forget about white noise apps on your phone, the real thing is way better and the bonus is you get to benefit from it too.
4. Less Phone Distraction More Fun: I am the worst person for being distracted by technology but looking at your phone whilst being by the beach just feels wrong.  Spending quality time with T-Rex in an environment we both enjoy, is a win win.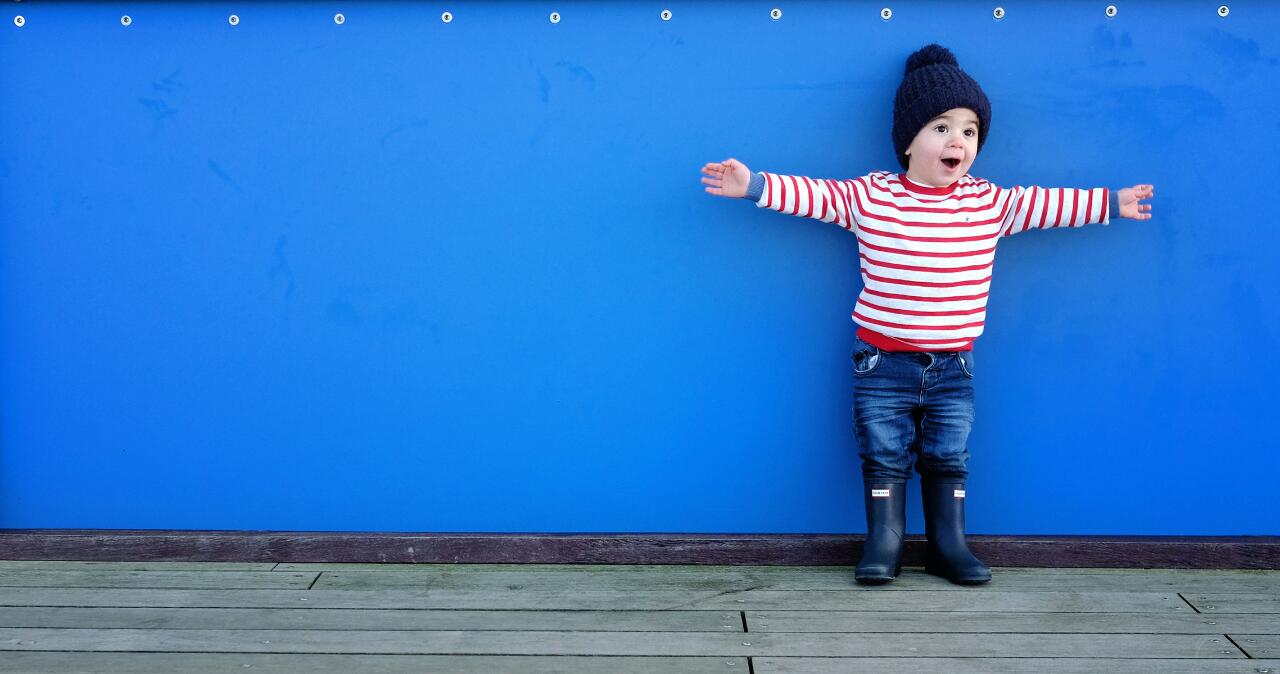 5. The Beach Is A Different World To Discover: The beach is BIG and somewhere to burn off energy as well as discover new things every time.  Whether it's little crabs or annoying seagulls or colourful beach huts or just taking in the vastness of the sea.  After running up and down this pier (a lot) there was much less "Roooaaaar" in the car on the way home and more chat; "I see seadulls don't I mummy?". There's definitel more fun in learning at the beach than there is at home.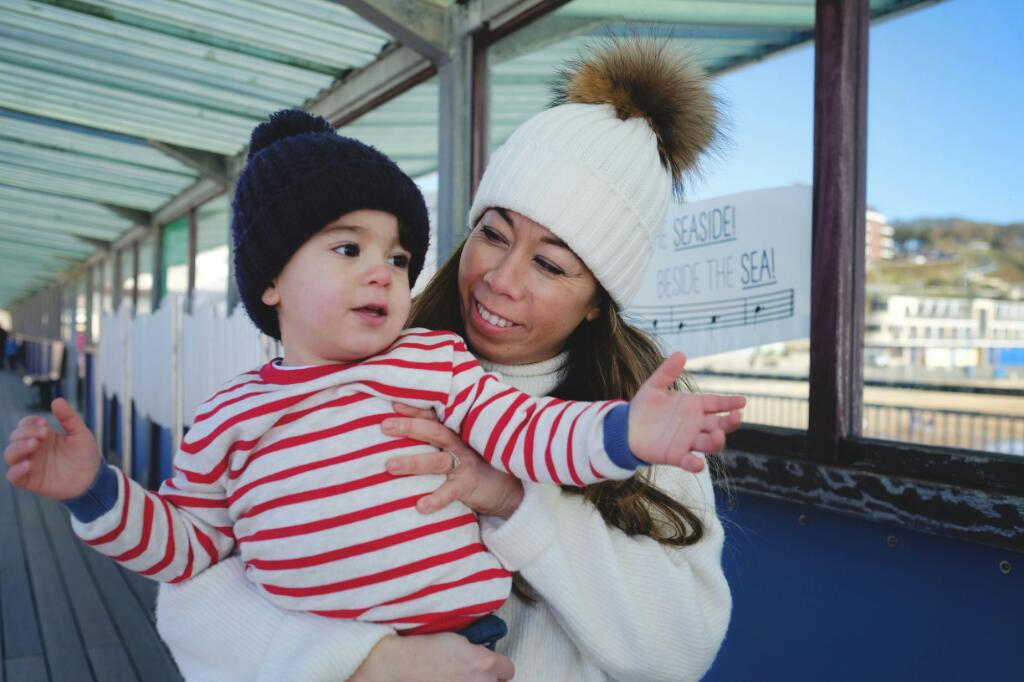 There are so many lovely sandy beaches down in Bournemouth which is approximately a two hour drive from West London. This post was photographed at Boscombe Beach where the beach huts and the pier make a fun and interesting walk for little ones.  Other beach walks in Bournemouth include the clifftops of Hengistbury Head and the sand dunes at Studland. Read more about my recommendations for beaches in Bournemouth here.
Navy Wellies-Hunter Red and White Striped Jumper-The White Company
Thank you to Maxine Davies for providing us with such beautiful photography in this post. Maxine is a brilliant family and lifestyle photographer who loves shooting outdoors. You can see more of her work here: Maxine Davies Photography
Photo By: Maxine Davies Photography. Copyright Bikinis and Bibs and Maxine Davies Photography