Bali Style – Kaftans, Beach Bags And Flip Flops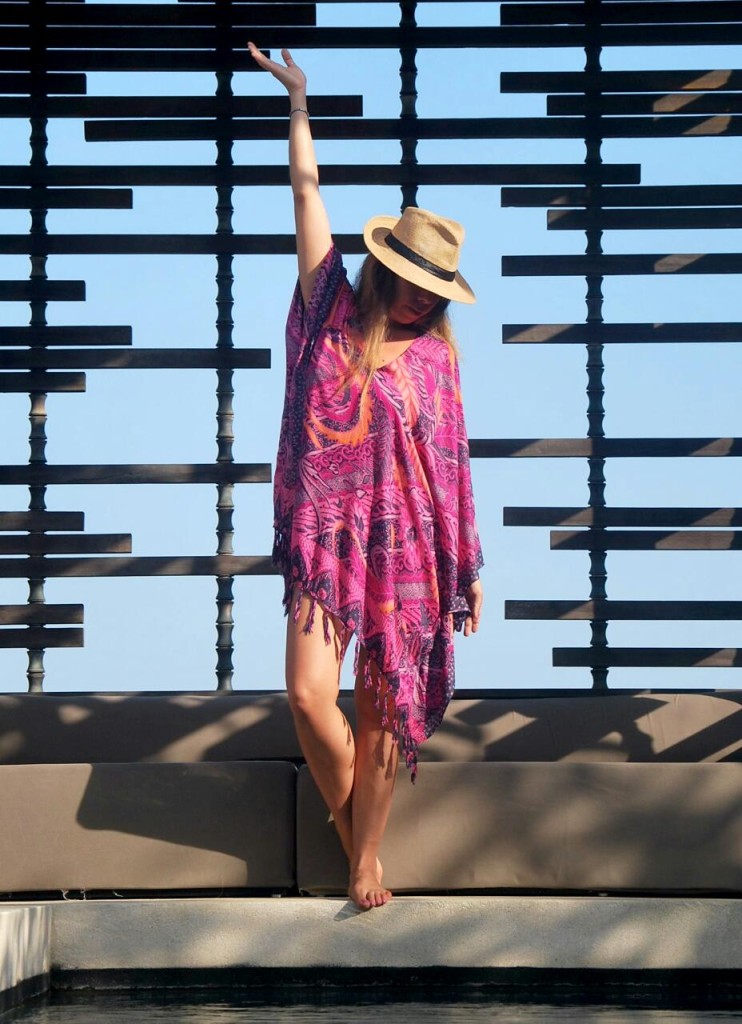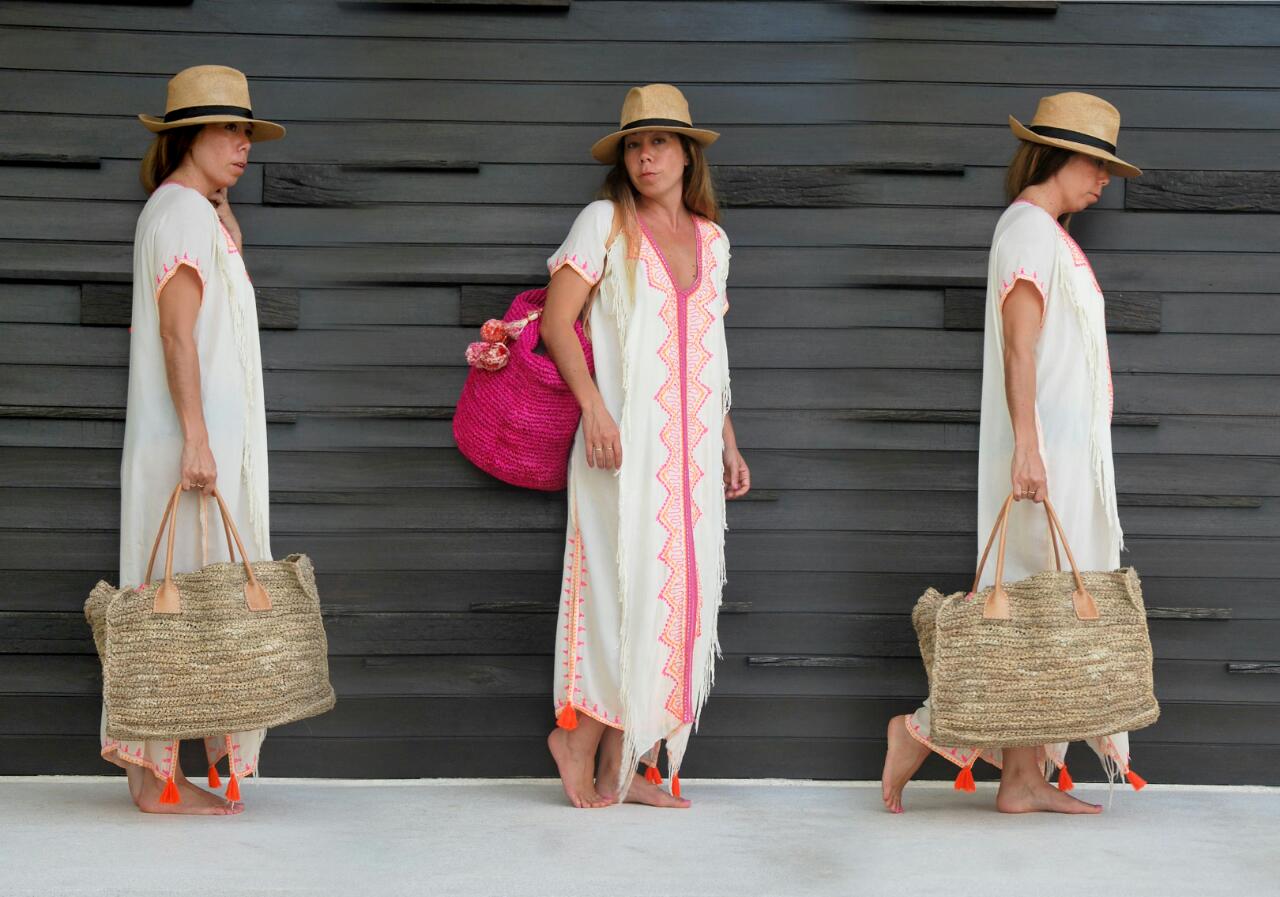 While I was in Bali I met up with my friend Prue – yes she lives there the lucky thing!  She is the amazing creative behind my Bikinis and Bibs logo.  We had a fun day at Alila Uluwatu shooting her Balinese kaftan collection for her kaftan brand Gypsy Thing, here are the results – some serious pouting and posing from me which cracked me up after each photo but how gorgeous are these Kaftans? Not only are the prints so pretty but I personally love a kaftan as they are comfy, cool and cover a multitude of sins.  If you are not a kaftan convert yet then I hope this turns you.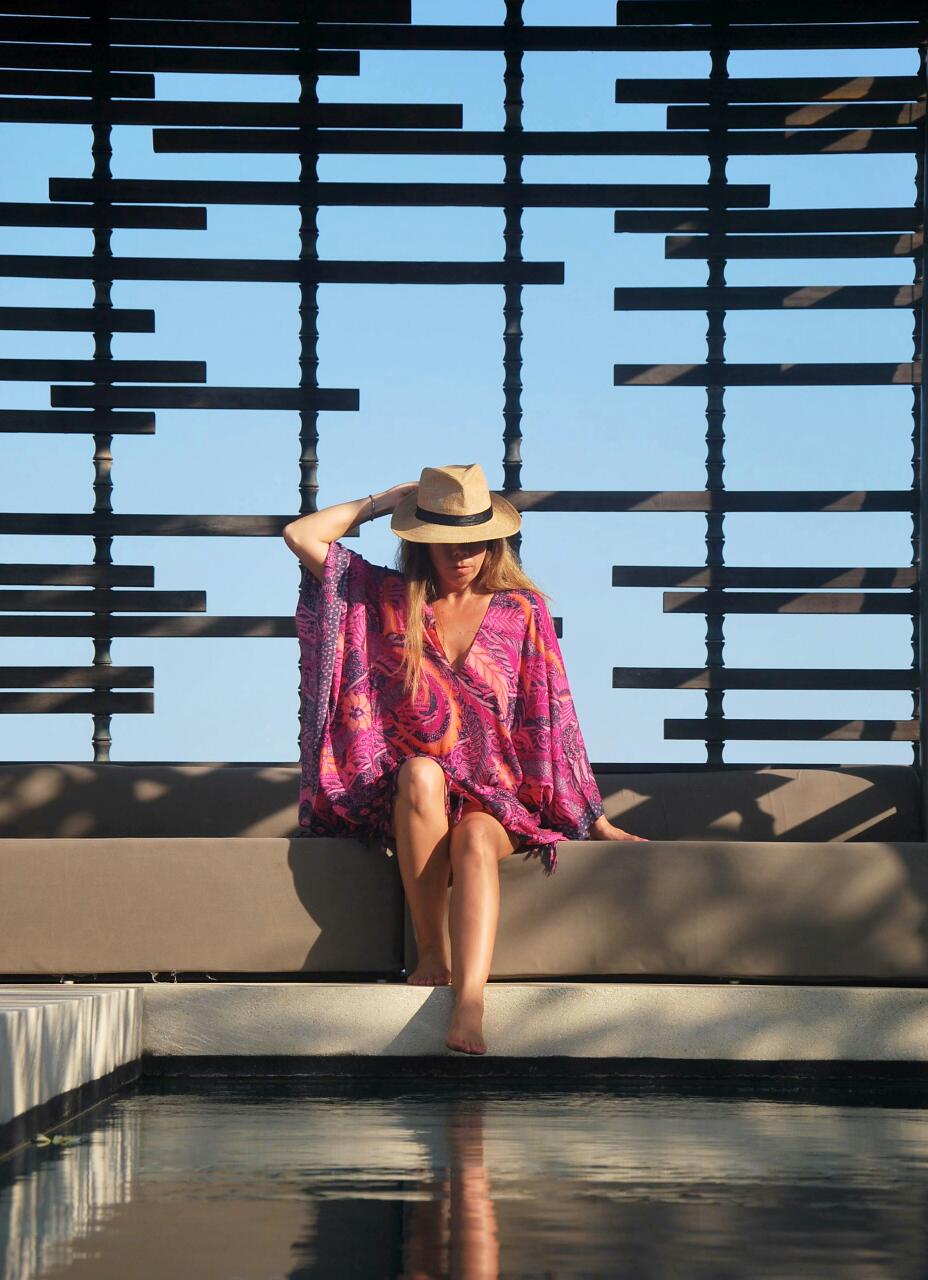 I also met another very stylish lady and entrepreneur (Bali is full of them!) who designs and sells these beautiful beach bags.  We met by the pool in Alila Manggis and we bonded over our outfits!  Her brand is called Moos and the bags are perfect sizes and shapes for the beach – large enough for lots of towels and beach paraphernalia, even with kids in tow.  They have a drawstring top which I love as things don't fall out or get sandy and they are really well made with strong leather handles.  Each bag comes in a recyclable dustbag.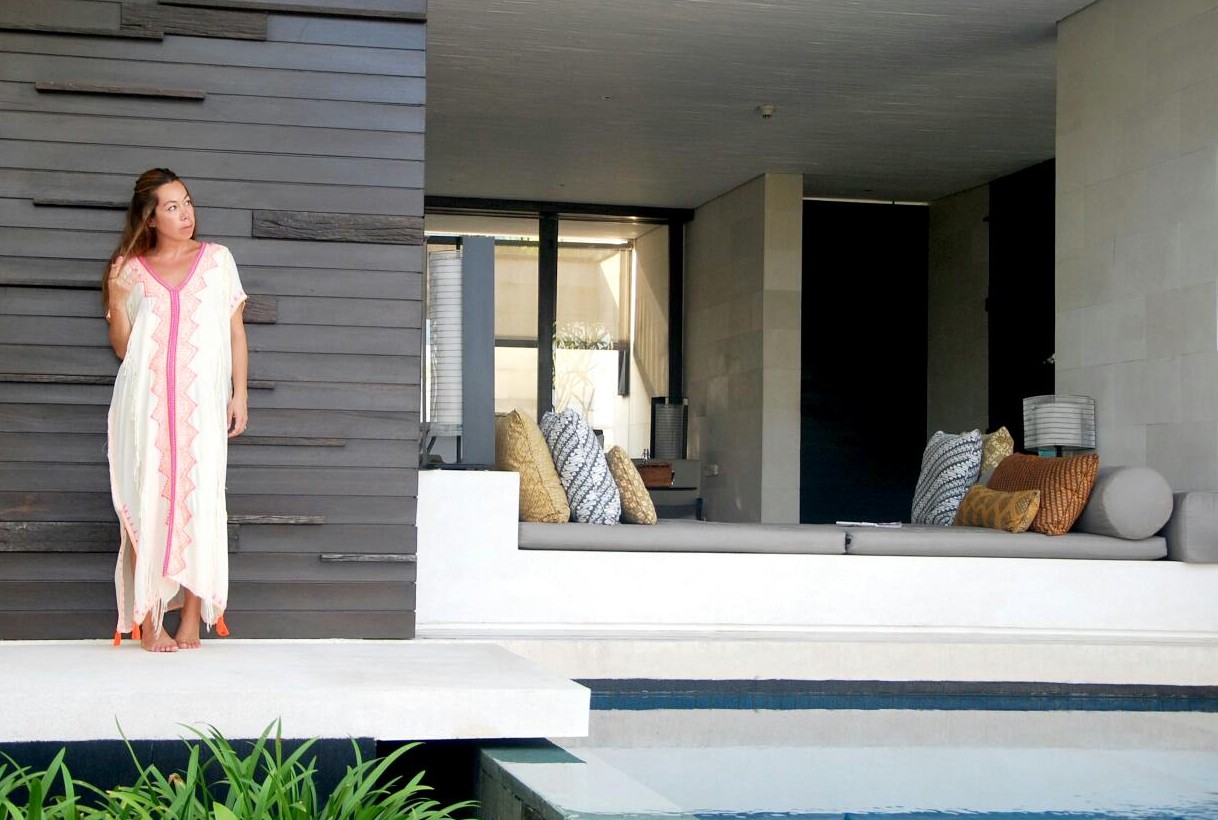 Pondering life again…
A couple of the bikinis I took away with me (above) by Somedays Lovin which you can get at Asos and (below) by Seafolly from Coco Bay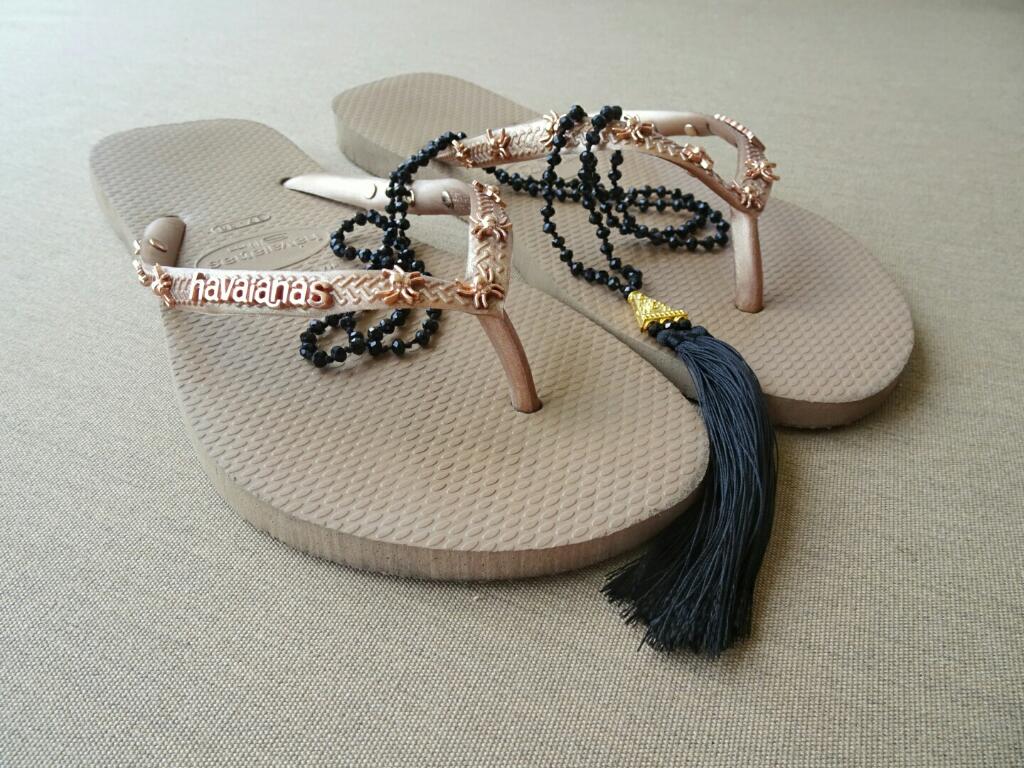 LOVED my rose gold flip flops with spiders on from Havaianas – I literally wore them every day and I bought this necklace from Beachgold in Seminyak.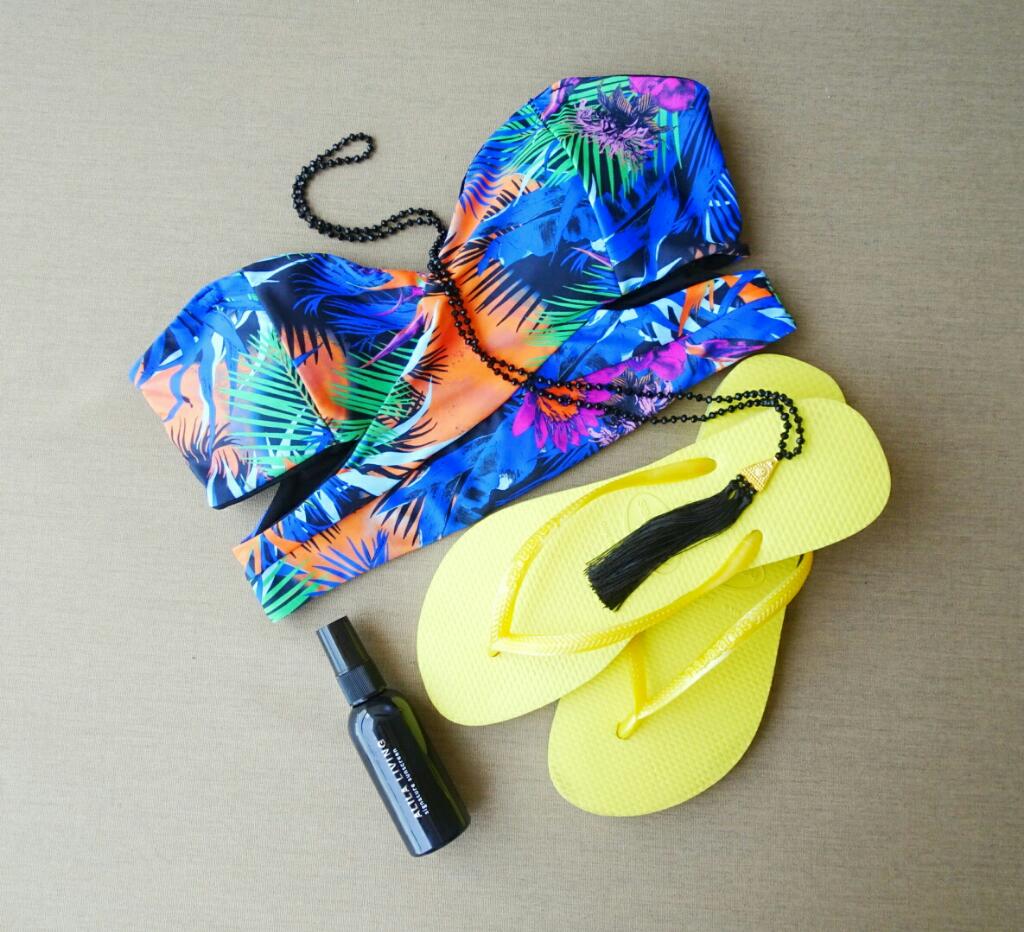 This tropical print bikini top from River Island looks good with plain black high waist bottoms then these little yellow pops of colour Havis at the bottom…voila!
The shorter kaftans also make a really nice airy top when tucked into denim shorts and these cute little pumps from Victoria Plimsolls were really handy for walking when you don't want to wear flip flops.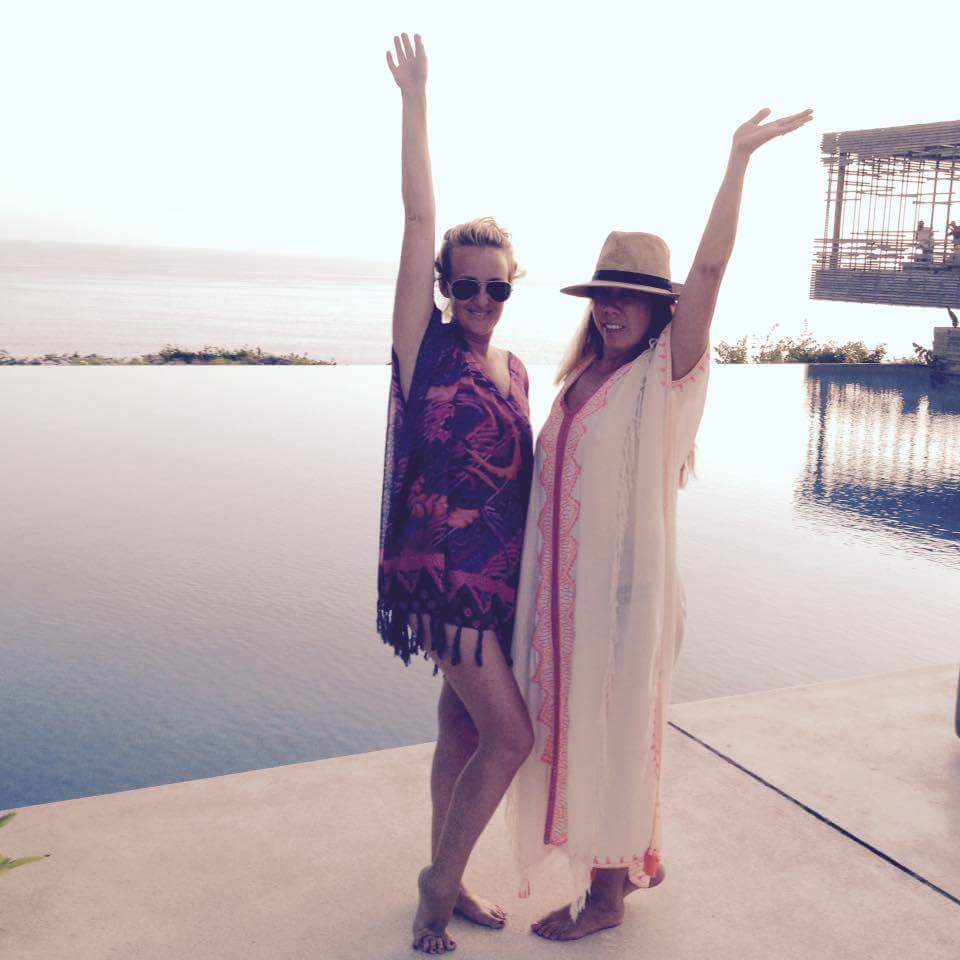 Kaftan mad at Alila Uluwatu
Photo By: Copyright Gypsy Thing & Bikinis and Bibs