Parent Escape: Bali with Alila Hotels And Resorts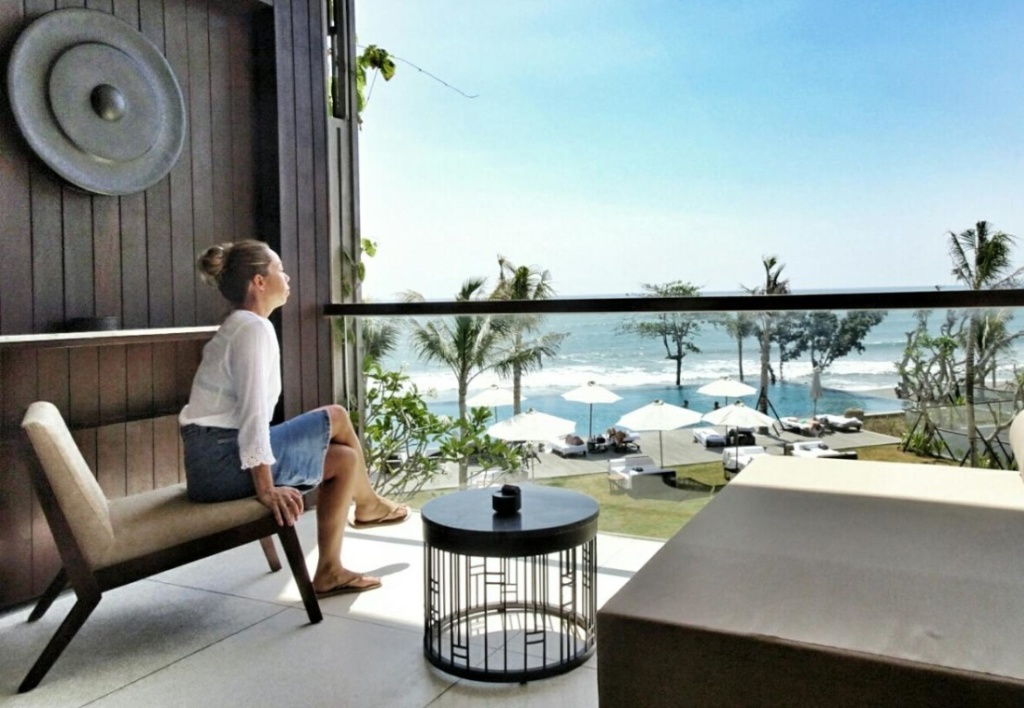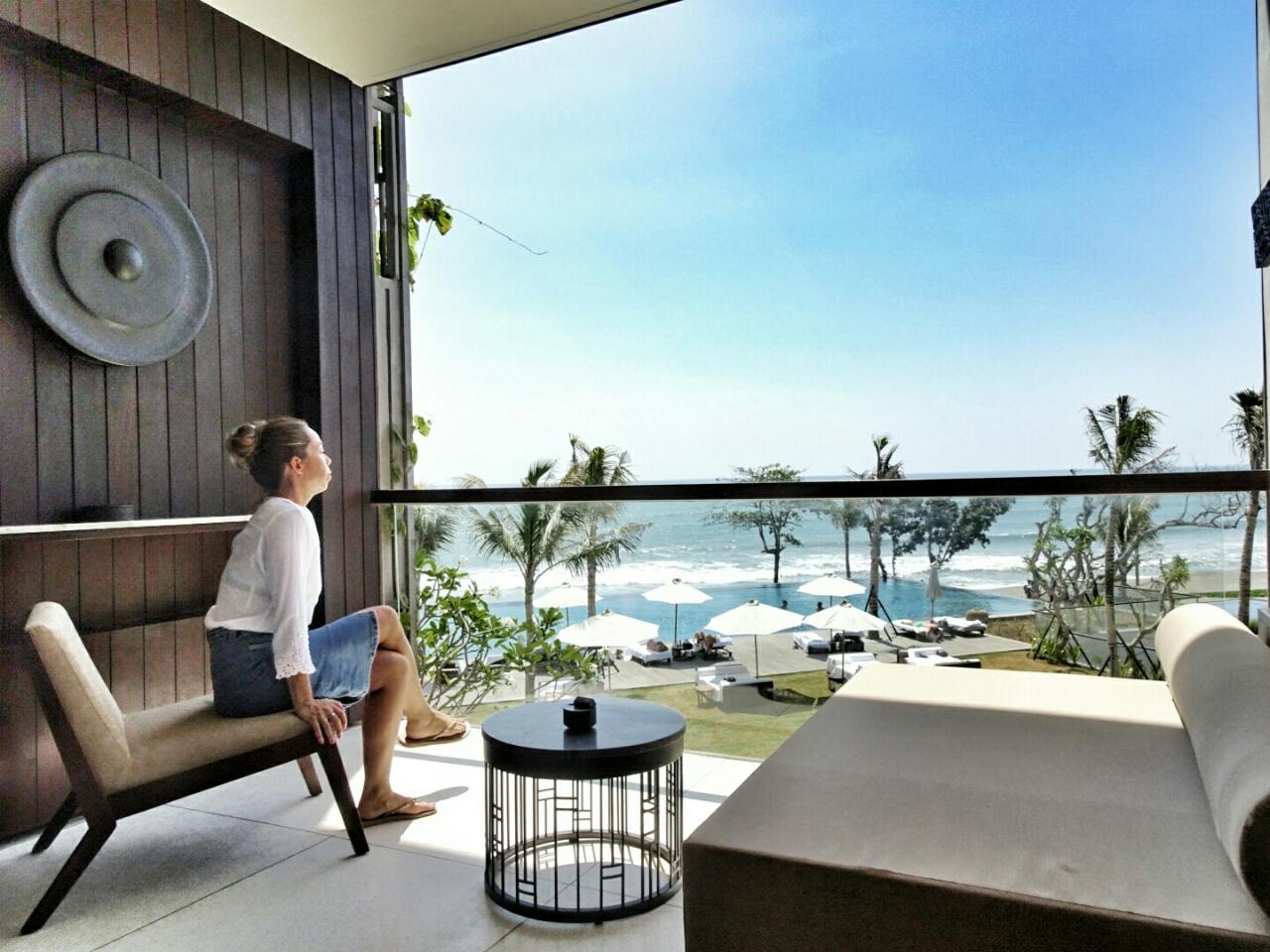 We have just been lucky enough to take, what feels like, a sabbatical from our two year old son.  The destination was the island of Bali in south east asia and we were hosted by the luxurious boutique hotel group Alila Hotels and Resorts.  T-rex was conceived in Bali and so it was quite poignant that we were able to make our first long haul 'parent escape' back to this beautiful island.  I didn't have big expectations of our break away, I simply wanted to sleep, eat in peace and maybe read a book but thanks to our wonderful hosts we got so much more from our trip and after two years of waiting on hand and foot for my baby boy, we found we were the ones enjoying the royal treatment.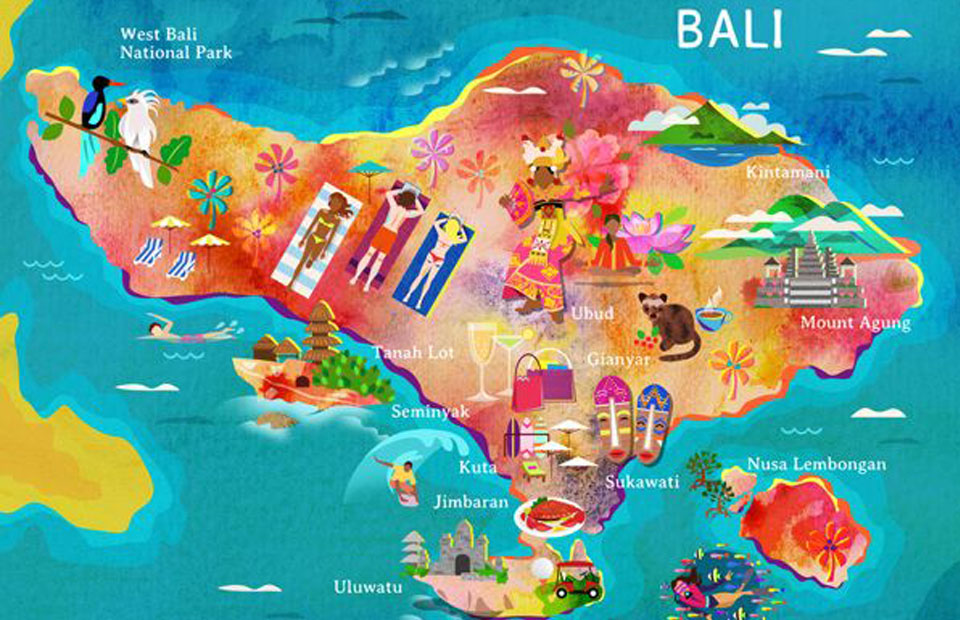 Bali is a big island with so many different facets.  It is a surfing mecca, a cultural hub for clean living yogis, a place to party hard and somewhere to cheaply shop for normally expensive jewellery and homewares.  Accommodation in Bali also ranges from budget beach huts (usually occupied by Surfers) to beautiful but affordable villas and luxury hotel resorts.  Whilst the Alila properties we stayed in were linked by their name and consistently slick service, each hotel was a destination unto itself, reflecting it's Balinese location with unique architecture and design.  Here is a quick guide to four corners of Bali that we discovered.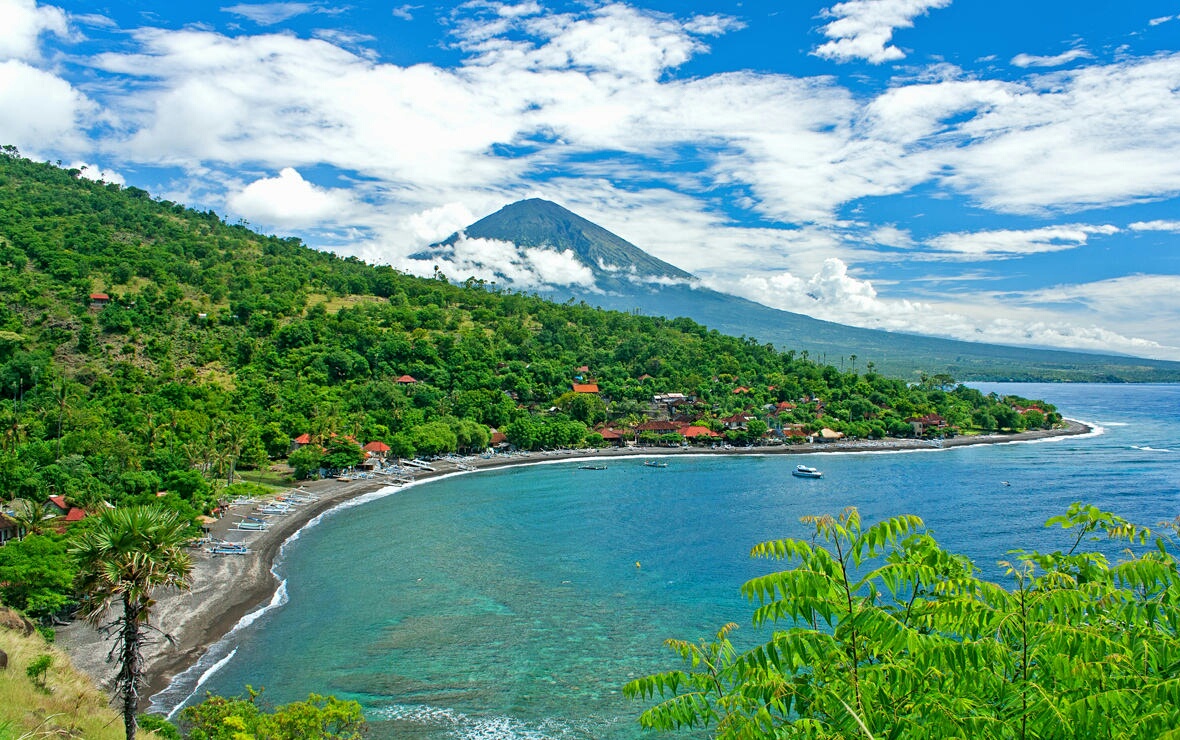 The East – Candidasa
If you're looking for a remote Bali away from the masses then Candidasa is a beautiful coastal spot.  Alila Manggis is located here and offers the perfect base for snorkelling and diving.  The coral reef in Bali is being replanted and so you'll find large areas of underwater gardens teeming with colourful fish.  Alila Manggis organise diving and snorkelling trips and took us out on a traditional Balinese boat called a Jukong.  There is a strict no touch policy of the coral which means it is all alive and flourishing – something you rarely get to see these days.  Our snorkelling trip was amazing and combined adventure with Alila luxuries such as a lemongrass infused cold face towel for when we got out of the water and a little snack box with homemade ginger cake.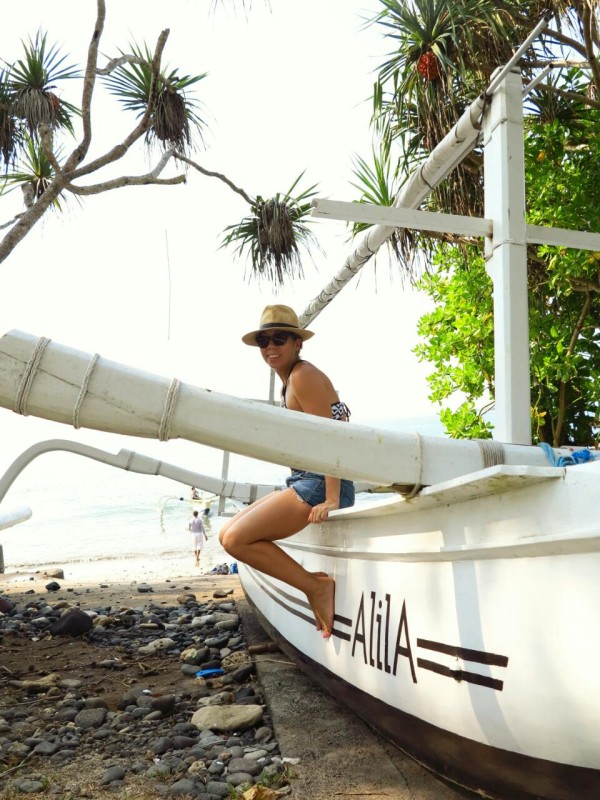 The understated luxury of Alila Manggis was the perfect first stop to ease ourselves into Bali life. Spacious rooms look out onto the pool and coconut grove.  The restaurant 'Sea Salt' is in a large elevated bale surrounded by a moat of fish.  You could spend hours just lazing by the pool staring up at the coconut trees.  A complimentary afternoon tea is served throughout all the Alilas and at Manggis it's by the pool (so you don't need to move too far).
The Centre – Ubud
Ubud is my favourite part of Bali.  It is the cultural hub where the traditional Kecak dance takes place every evening, where little shops and cafes sell everything from delicious organic food to beautiful Balinese homewares.  It is a spiritual home for yogis who want to practice whilst overlooking rice paddies and it is a place for adventurers who want to white water raft down the Ayung River.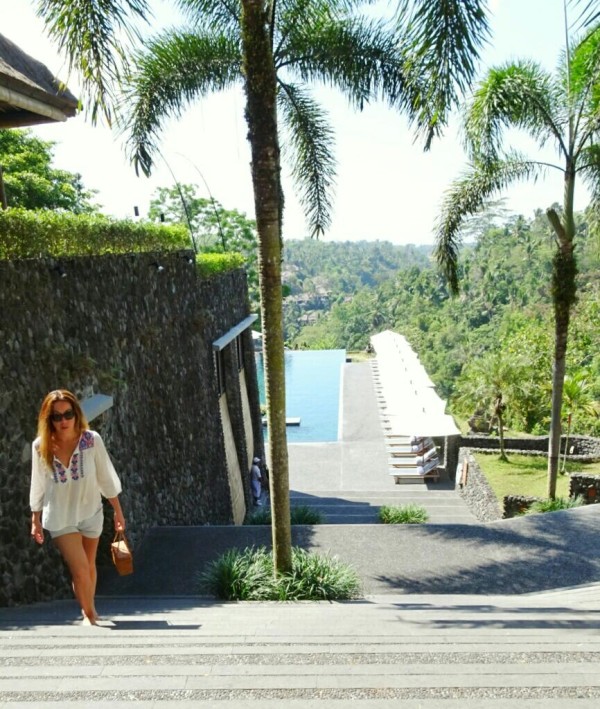 Alila Ubud is located just outside of Ubud central, amongst the rice paddies and on the edge of the jungle.  It is a beautiful location with the most stunning infinity pool which looks like it drops off into the jungle valley.  We stayed in a Valley Villa complete with four poster bed, HUGE indoor/outdoor bathroom with his and her areas and glass bi-fold doors that open up onto panoramic jungle views.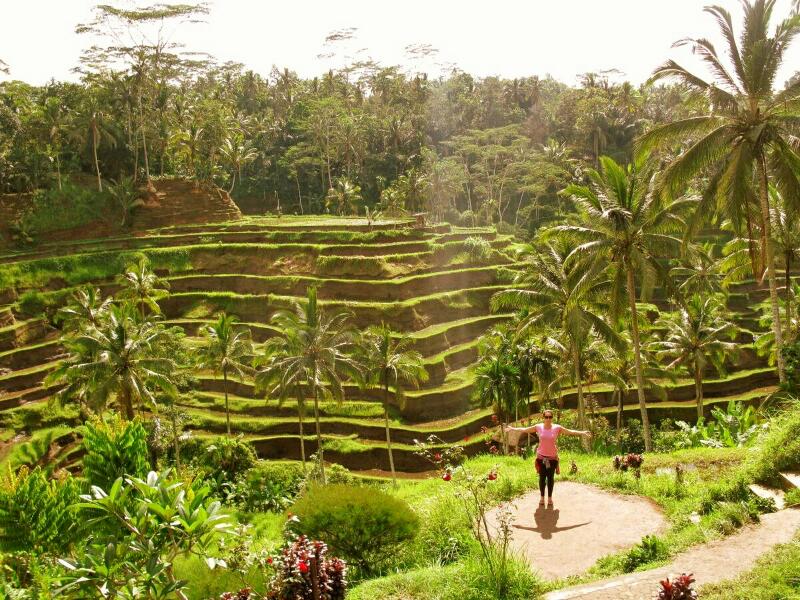 Tegallalang Rice Terrace Ubud
Things to do and places to go in Ubud:
Gautama Street where you can get the best cream hair bath and organic facial at Skin;  a yummy Beef Rendang at Warung Bernadette and pretty clothes at Gautama Grove
Radiantly Alive for yoga in open air studios – it is one of my favourite places in the world to do yoga alongside Desa Seni which is also in Bali but in Canggu.
Kafe, Clear Cafe, Atman and Soma for yummy healthy eating
You should also try the white water rafting down the Ayung River – it's fun and not too scary but exhilarating enough.
The West – Tabanan
Over on the other side of Bali and surrounded by UNESCO's world heritage protected rice fields, is Alila Villas Soori. Let me just say here, that if you ever want the ultimate parent escape, Alila Villas Soori is it.  Each villa is like a mini house with it's own infinity pool which you can jump into from the lounge!  We stayed in an Ocean Pool Villa which felt like a modern pad in LA but with beautiful Balinese furnishings.  As with all Alilas, you have a personal host to assist you with anything you might need during your stay – it was truly blissful to be looked after like this.
The location of Soori is quite remote so there are only a handful of things to do which means you are forced to relax. Bali is a volcanic island so there are quite a few black beaches which I know don't sound the nicest but are actually beautiful and fascinating with gold sparkling flecks glistening in the sand.  The sunsets on this side of the island are also stunning and sitting at the little beach bar drinking a cocktail (or a Bintang) is the perfect way to watch it.
When the sun goes down and it's not so hot, the locals like to hang out on the beach.  Watching Bali life at this time of day could be a pastime in itself.  Young boys motorbike along the shore, newlyweds having their pictures taken on the black beach and people covering themselves in black sand.  I guess westerners are quite a novelty in this part of the island as Ross and I were asked to do selfies with two young groups of locals, it was very funny and probably the closest I'll ever get to feeling like a celebrity.
Talking of celebrities there have been a few at Soori and they mostly stay in the Soori Estate – a ten bedroom pad set aside from the main hotel.  It looks like a serious party pad with private pools and outdoor pavilions with jacuzzis…let's just say it is on my agenda.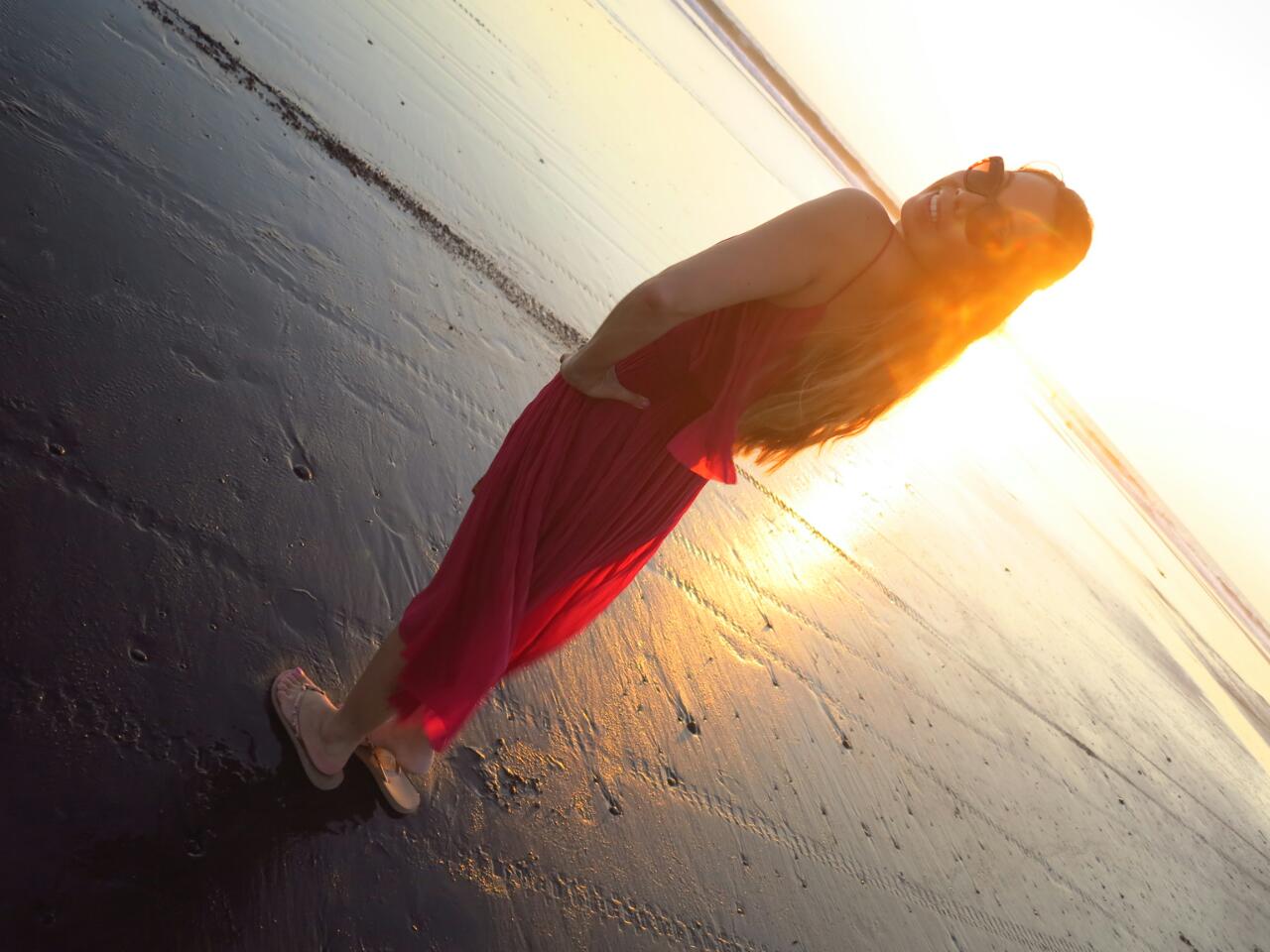 South East – Seminyak
One word. Shopping.  You can literally turn up to Bali with an empty suitcase and kit yourself out for the rest of the holiday in beautiful summer gear.  Swimwear, surfwear, boho, homewares, kids – Seminyak is the stylish corner of Bali.  Some good shops are Beachgold, Drifter, Bali Boatshed and Jetset Gypsy.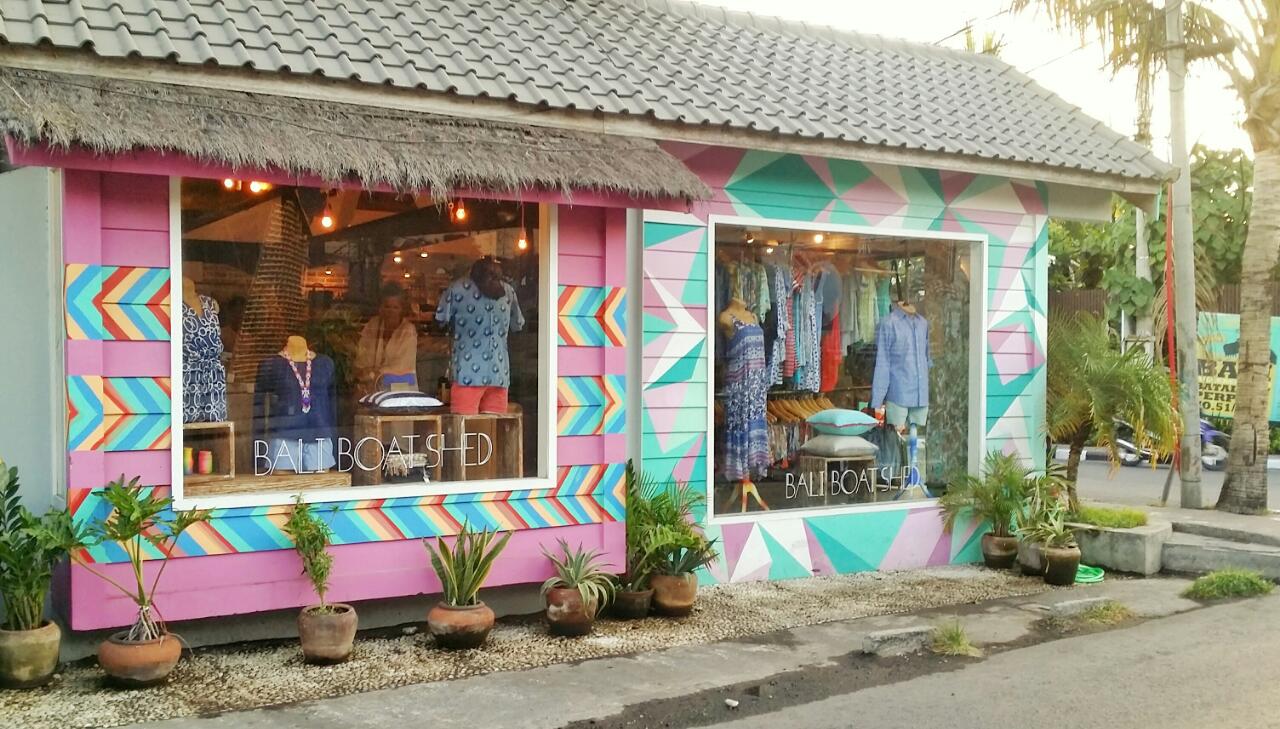 The Alila Seminyak hotel is brand new and right in the heart of the area.  It is also just down the road from beach clubs Potato Head and Ku De Ta.  Alila Seminyak is all about design and architecture and I'd imagine if you were a local expat living in another part of the island, you would come here for a mini break.  Morning yoga overlooking the ocean is followed by a tasting menu style breakfast…followed by lying for several hours on a daybed by one of the three infinity pools.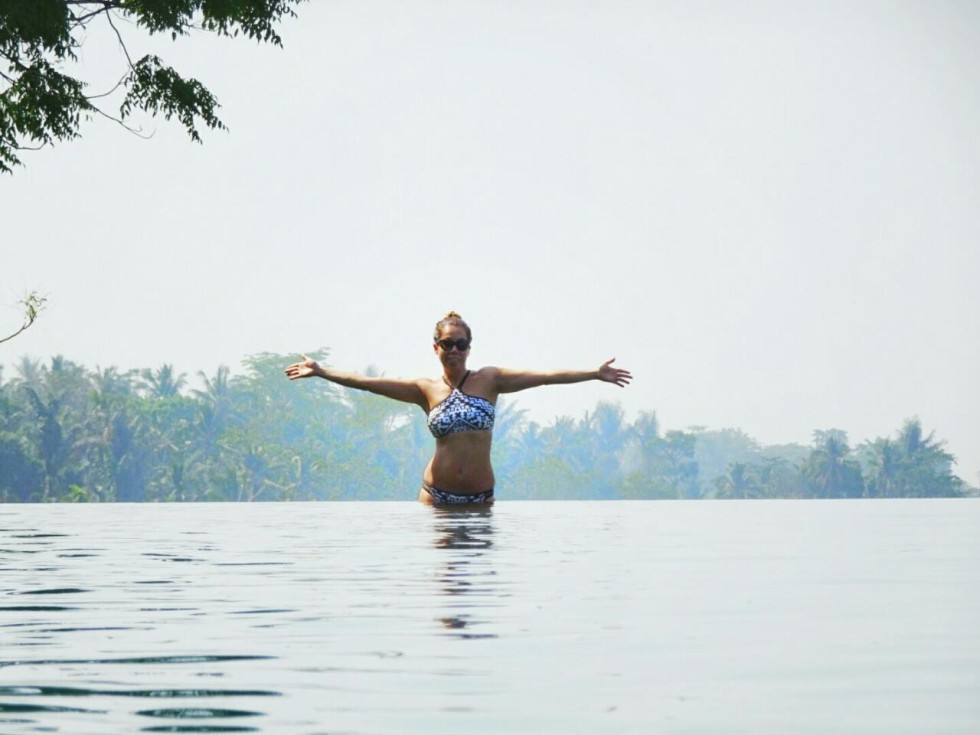 If you want to venture out to eat and fancy a change from Indonesian food there is a cute little Vietnamese restaurant just round the corner called Saigon Street.  Also try Sardine for dining that overlooks rice paddies, Merah Putih and Metis for serious fine dining and Mamasan for posh street food.  If you want proper street food, look out for the many 'warungs' dotted everywhere.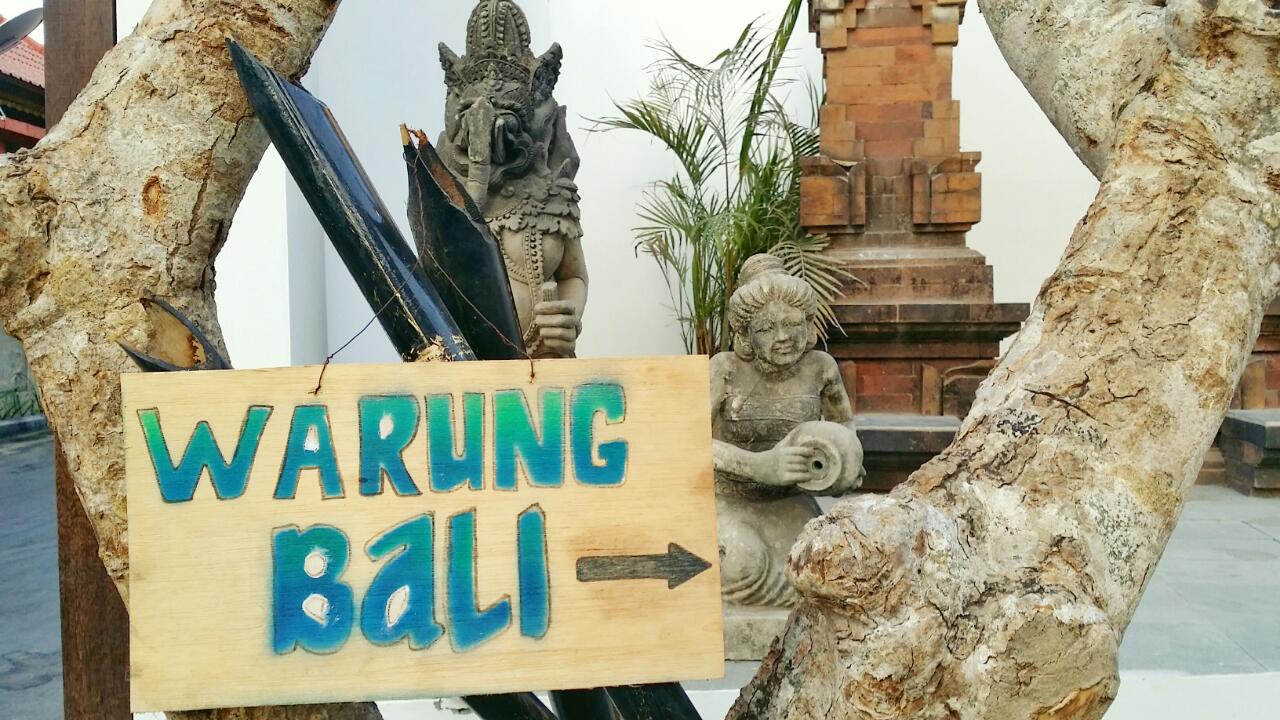 Our trip around Bali was amazing – there is something about this island that makes you want to keep returning.  The smells of incense, lemongrass and clove cigarettes, the crazy drivers, the delicious food, the stunning temples and rice paddies, in a weird way it's all pretty romantic and made a perfect parent escape.  It's also a great place for families and kids so check out my post to come on that. Until next time Terima Kasih Bali…you were wonderful.
This post is in association with Alila Hotels and Resorts who kindly hosted us on a ten day trip across Bali.
Photo By: All images copyright Bikinis and Bibs unless otherwise stated