Places I Love On 'Love Island' – South East Mallorca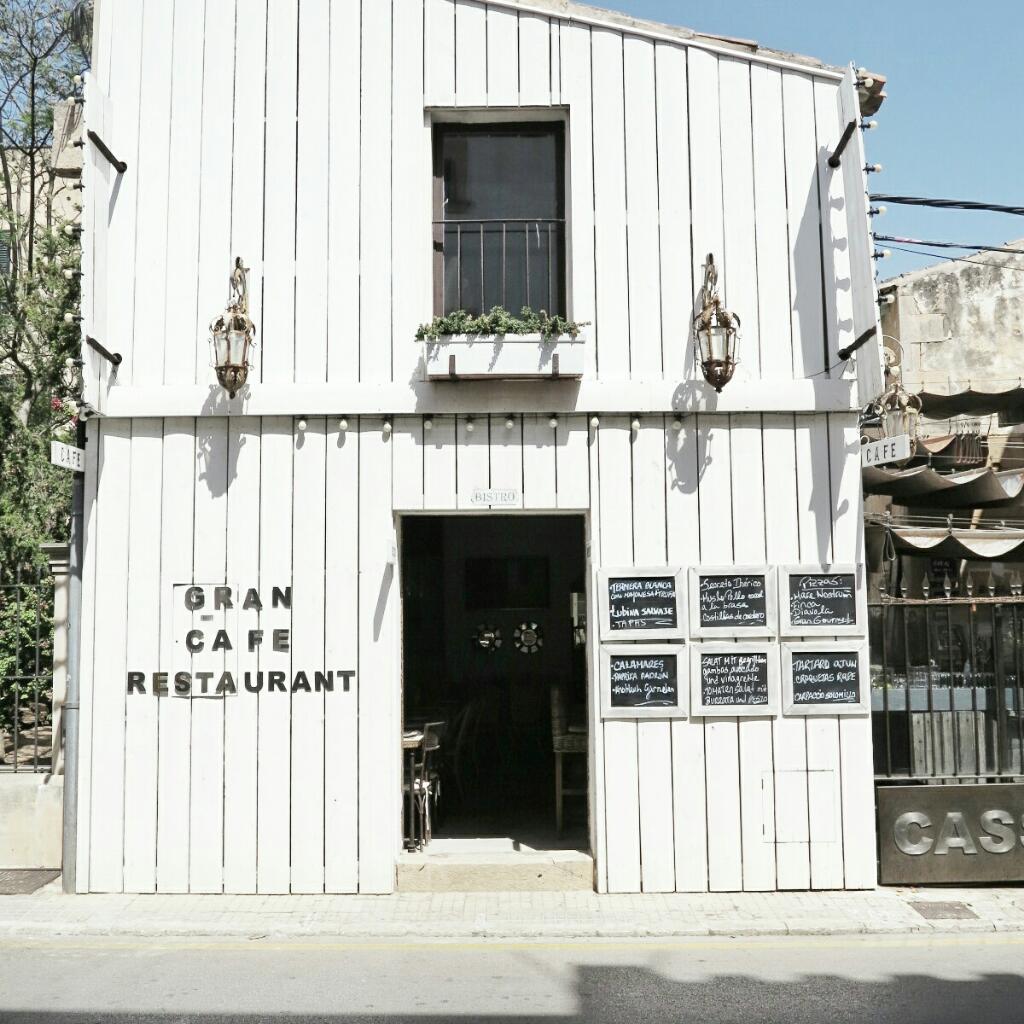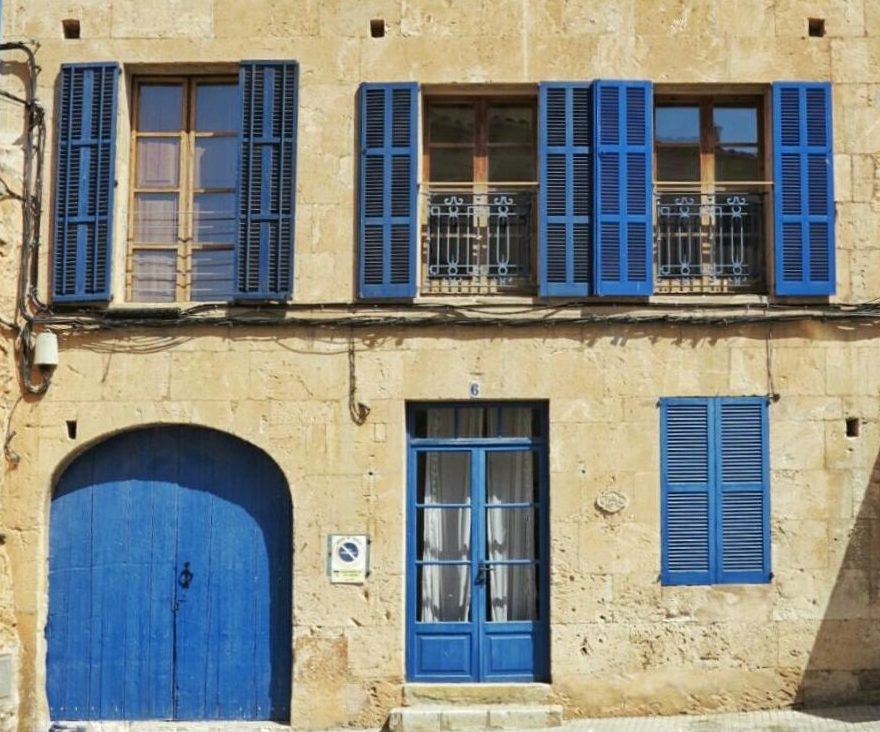 Love it or hate it…I had to do a post crediting my latest TV addiction – Love Island.  Not only has it given our family almost two months in the sun due to Ross working on the show but it has also unveiled a stunning part of Mallorca that I probably wouldn't have considered before.  We have travelled around the world with T-Rex and our current location in South East Mallorca, is beautiful, understated and one of the most family friendly we have been to yet. Whether you are a family or not, here a few places that will give you reason to visit the home of Love Island.
Colonia De Sant Jordi – Stunning and Easy Beach Holiday
This is a little port town located about 45 minutes in the car from Palma Airport.  On paper it looks fairly average but I've been twice now and adore this destination for its laid back, local, unpretentious vibe. If you are looking for an easy place to stay with kids then this is it.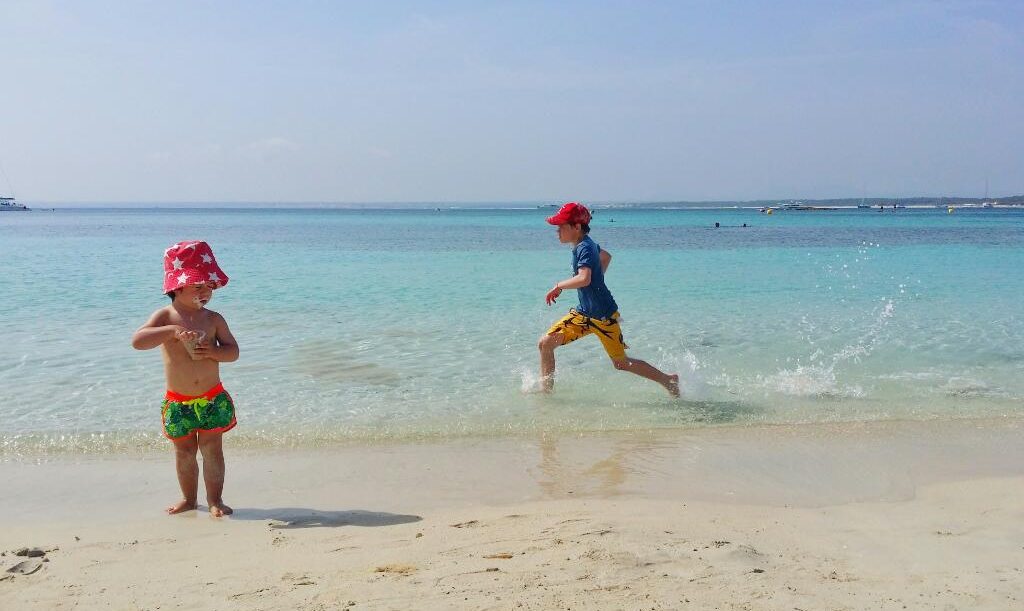 Shallow and Clear Water at Es Trenc Beach
Everywhere is within walking distance and there are lots of self-catering options from apartments overlooking the sea to traditional fincas and casitas.  There's a handful of shops to keep mama happy and also a good variety of family friendly restaurants. You can eat fresh Boccas, excellent seafood and 'Menu Del Dia' on the seafront or try a couple of trendier more beach house style options on the back streets. The biggest pull for families here though has to be the beaches.  The port beach and Es Trenc have clear, calm and shallow waters which are perfect for children of all ages.  There are also a few rocks where children can go crabbing. It does get busy in July and August and especially on Sundays when all the locals come too but these beaches are stunning and will be enjoyed as much by you as your little one.
Ses Salines – Quintessential Mallorcan Village
A short drive from Colonia De Sant Jordi is the quintessential Mallorcan village (and home to the Love Island villa) Ses Salines.  You could easily drive through this village at the wrong time of day, when everything is closed and believe that nothing is here.  It only has a handful of shops and restaurants but they are all good, especially the village bakery. You can read more about Ses Salines in my post from last year A Kid Friendly Casita In Mallorca.  If you want to spend evenings sitting out on the streets drinking a 'Cerveza' (beer) with the locals and letting the kids run around until late, then this is a good spot to do it.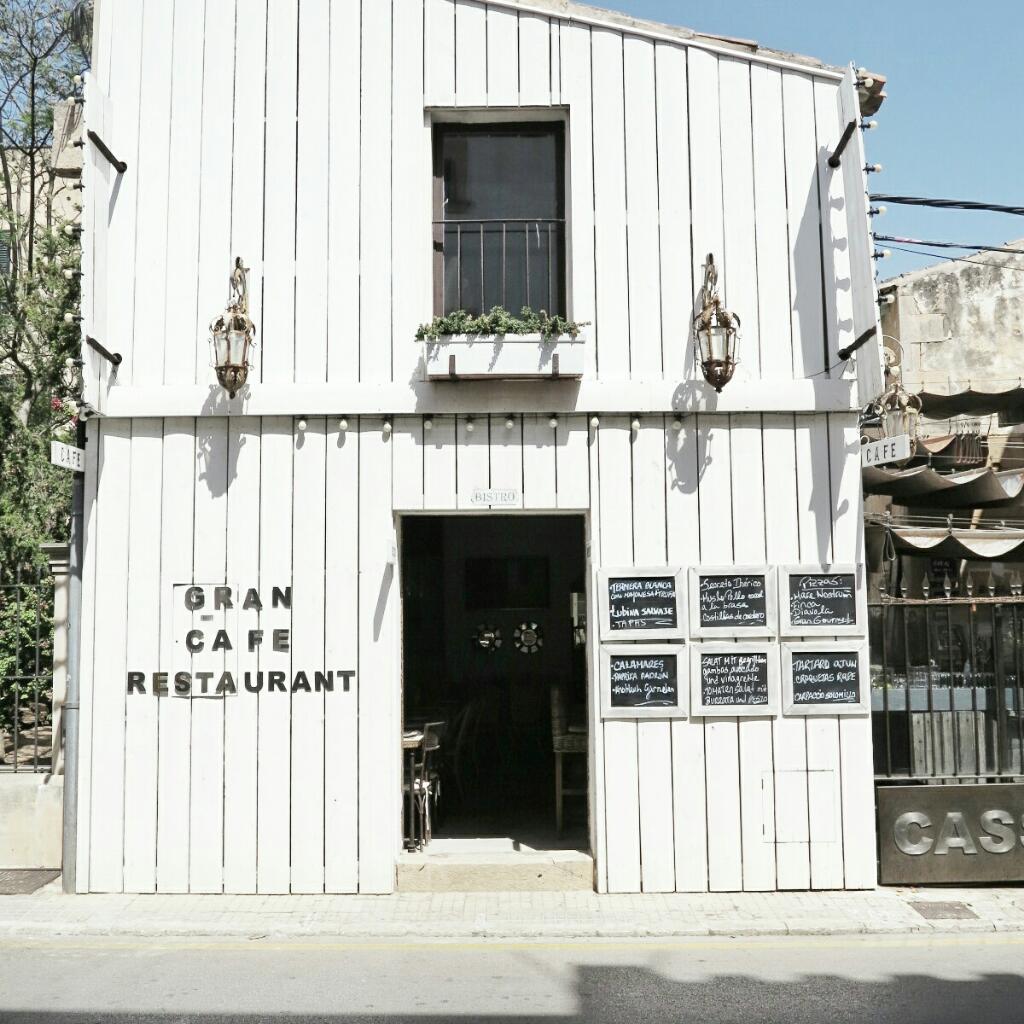 Cassai Restaurant
Santanyi – The Sophisticated Market Town
If Ses Salines is the quintesssential Mallorcan village, then Santanyi is the bigger version.  I love this historic town with its boutique shops and pretty restaurants all set amidst traditional Mallorcan stone buildings. There is a large market which takes place every Wednesday and Saturday but arrive early as the narrow streets get really busy which is not fun with a pushchair.  You can read more on Santanyi's boutiques and the market in my post here.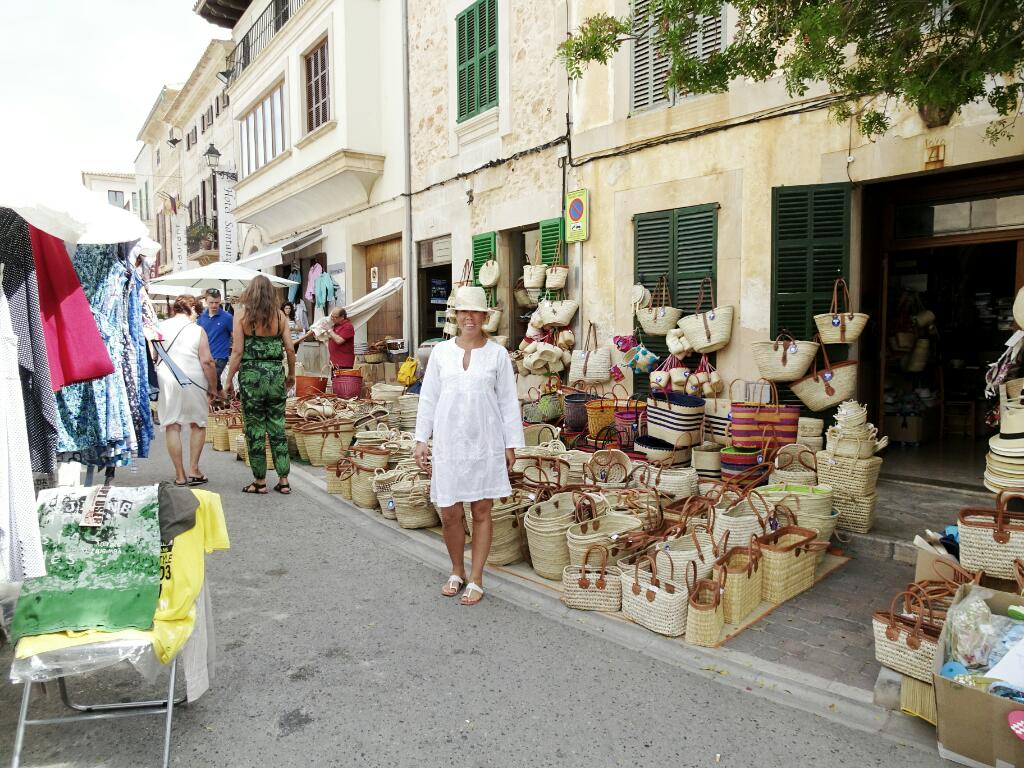 Santanyi On Market Day
Cala Figuera – Striking Fjord-Like Fishing Harbour
If you fancy a morning out, come here, where you can drink coffee and take in picture perfect views of this stunning fishing harbour and its traditional fisherman cottages.  The town stretches across a cliff where you can eat and drink al fresco at all the local restaurants.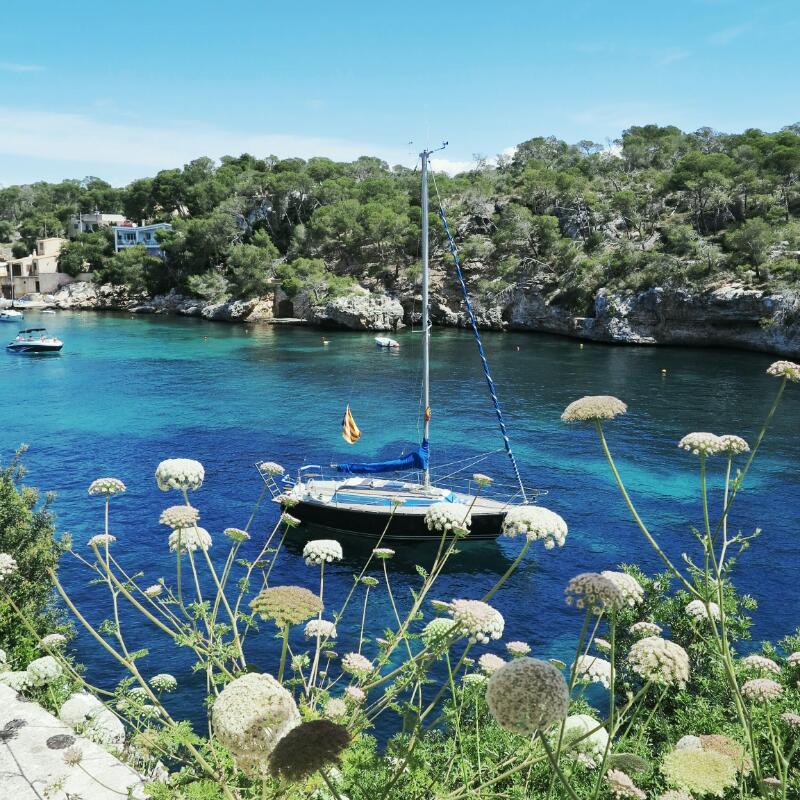 Views From The Hill At Cala Figuera
Cala d'Or – Home of the Superyachts
There is the tourist town of Cala d'or and then there is the Marina – aka Superyacht city.  If you want have a glimpse into how the other half live then this is somewhere to eat and admire.  It's a nice pit-stop if you are heading to one of the national park beaches such as Mondrago or S'Amarador.  There is a mix of very high-end and much more casual dining so something for everyone.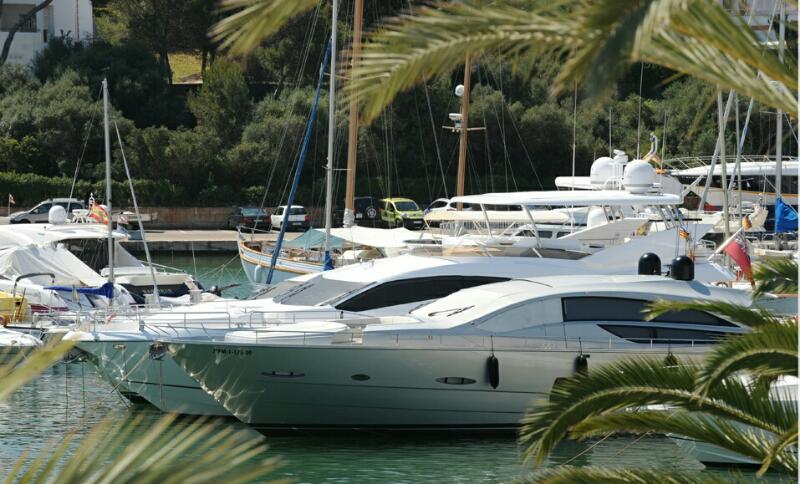 Yachts in Cala d'or
Cala Egos – Small Turquoise Cove
There are so many hidden coves and beaches on this side of the island.  Unfortunately a few are flanked by large hotels and so can get busy but they are still worth a visit and a swim even if it's just for a couple of hours.  The little cove at Cala Egos is very small but it's an excellent small beach for children especially as the water stays shallow until you're quite far out.  To see the colour of this water is worth the visit alone and older kids will love snorkelling around the caves and rocks.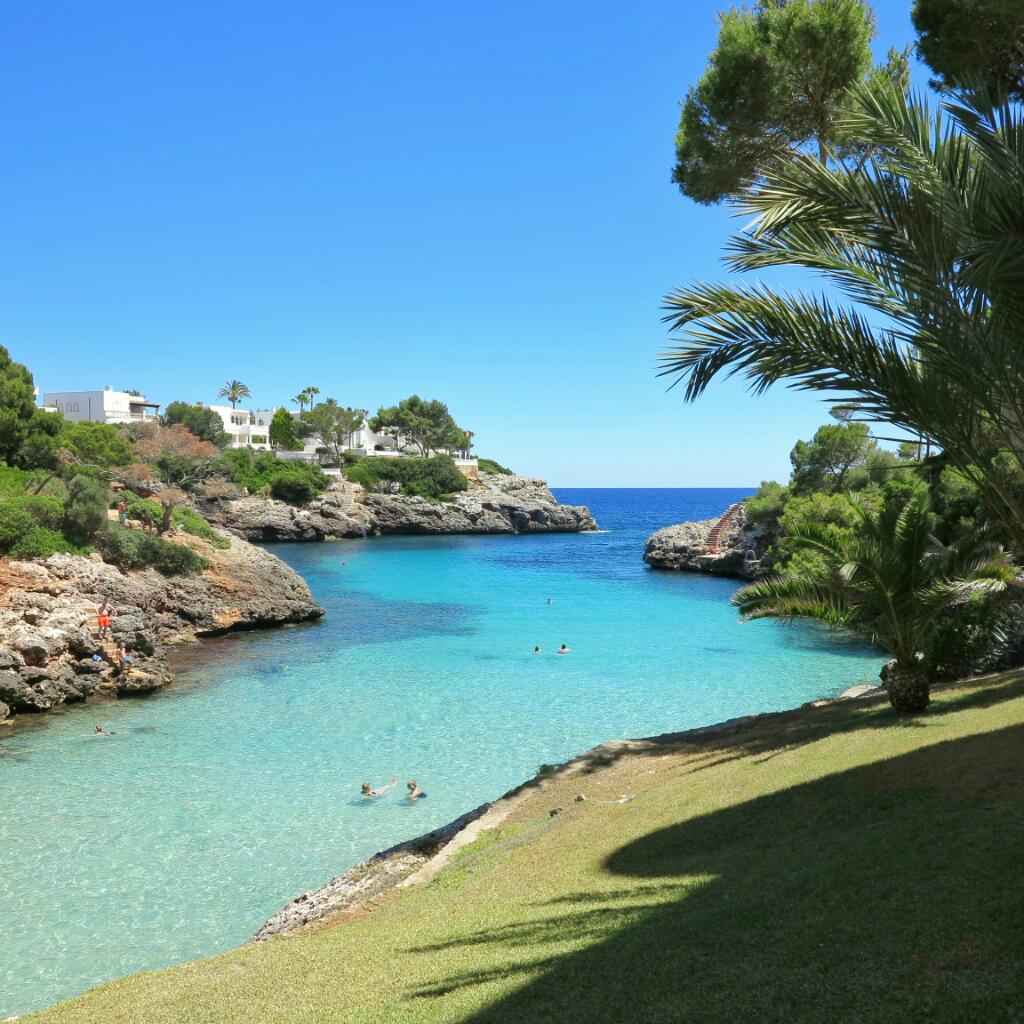 Cala Egos
Cala D'or Image: Marina De Cala d'or
Photo By: Images Copyright Bikinis and Bibs