Five Hip And Hippie Hangouts In Ibiza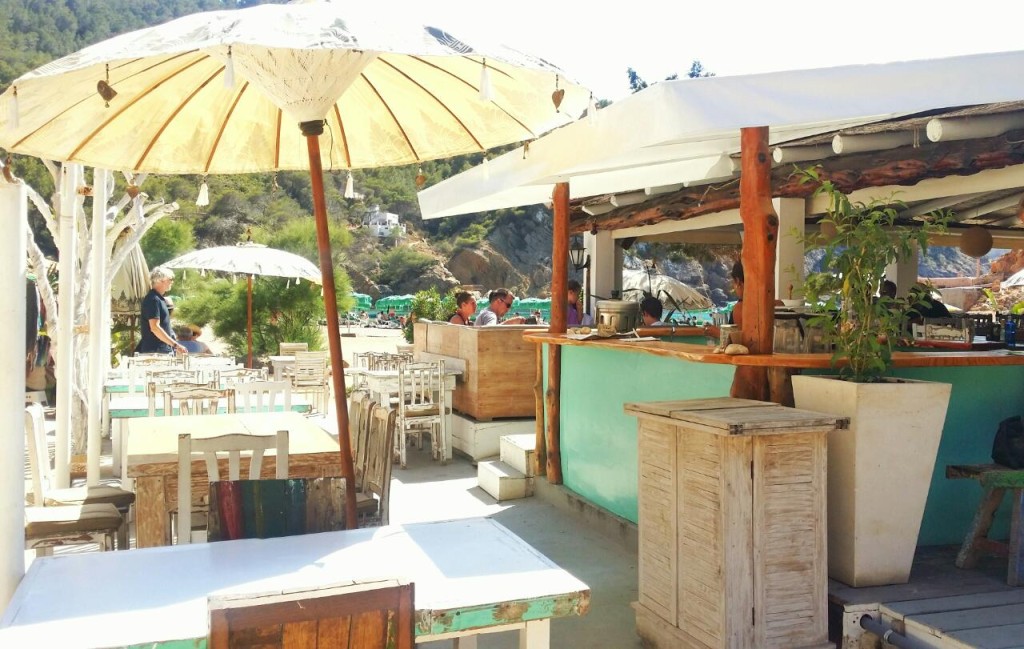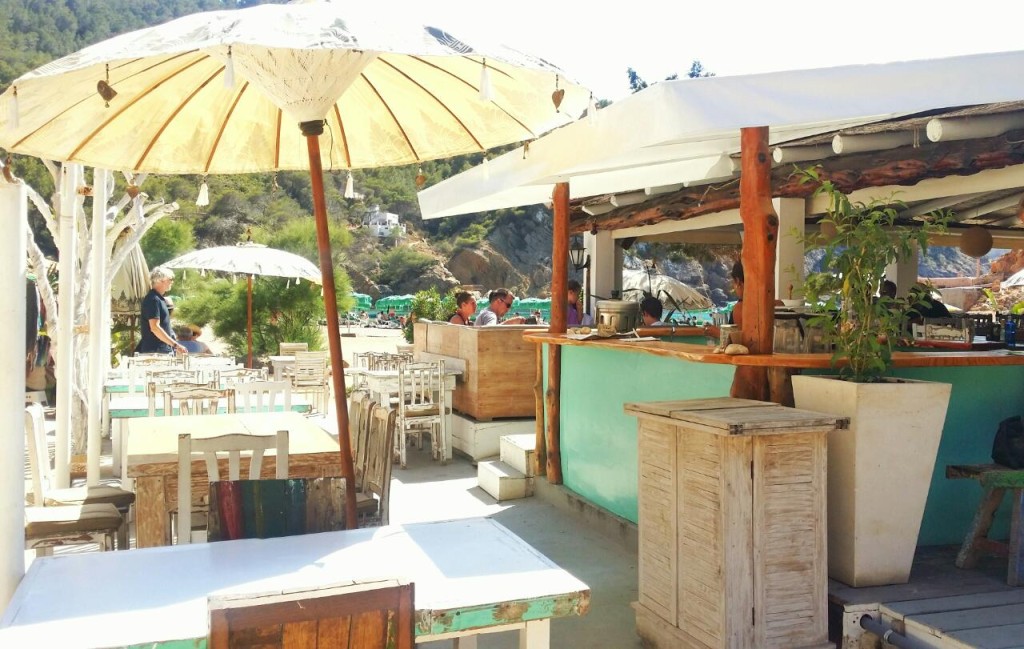 In my last Ibiza post I mentioned how we shared a babysitter so that we (the adults) could all have a bit of time out.  Whether that was going out for dinner, lunch or having a day on the beach, here are a few places we ended up minus the kids.
Ses Calinata, Ibiza Old Town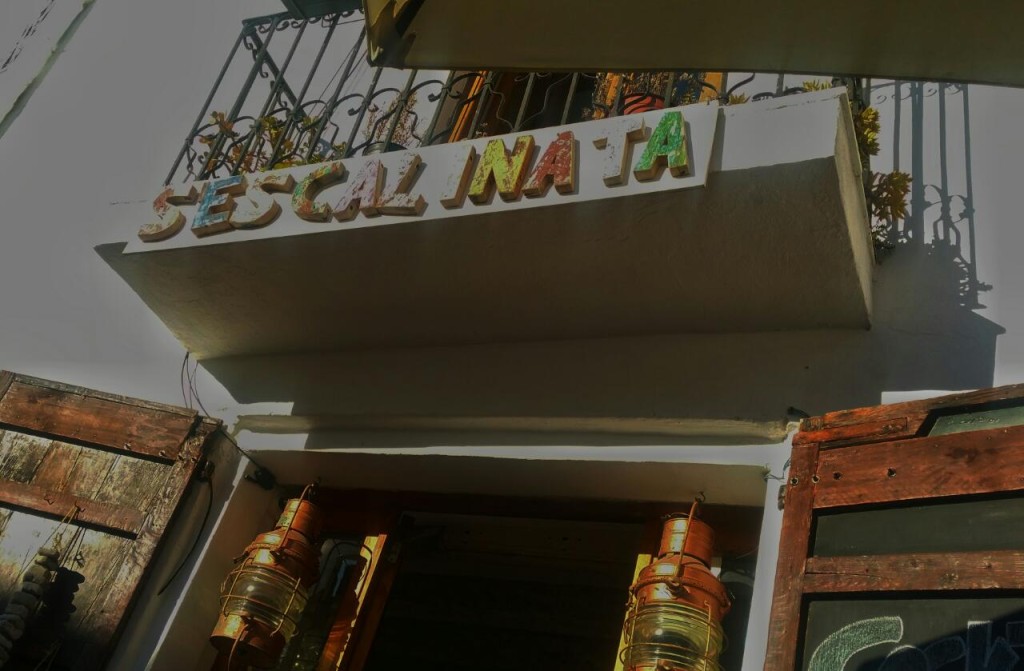 I love this bar near the top of the old town for its laid back seating, arranged in tiers over the old cobble steps.  It is also a good place to have an aperitif before going to the excellent restaurant Plaza Del Sol which is just around the corner.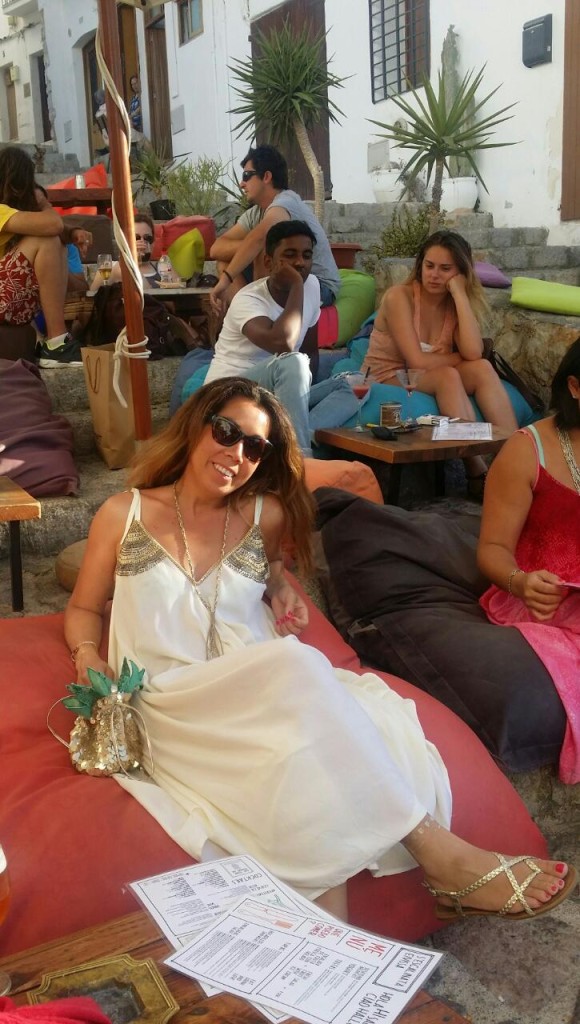 Happier than my fellow drinkers at Ses Calinata
Cotton Beach Club, Cala Tarida
I'd recommend the restaurant for amazing sea views while you eat delicious sushi.  It is a lovely setting for a long lunch and was only a five minute drive from our villa in Calla Bassa.  The actual 'beach club' (sun loungers on the beach) felt a bit pretentious but I guess that's down to one's preference, personally I'd give that bit a miss in future.
Turquoise Waters at Cala Tarida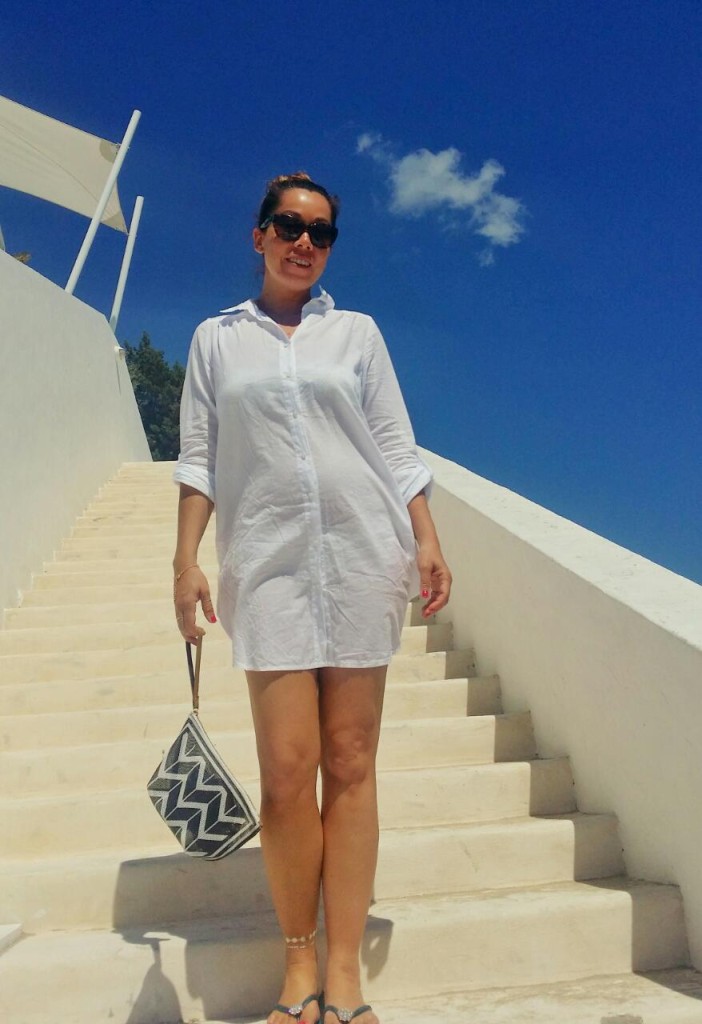 Little White Cloud at Cotton Beach Club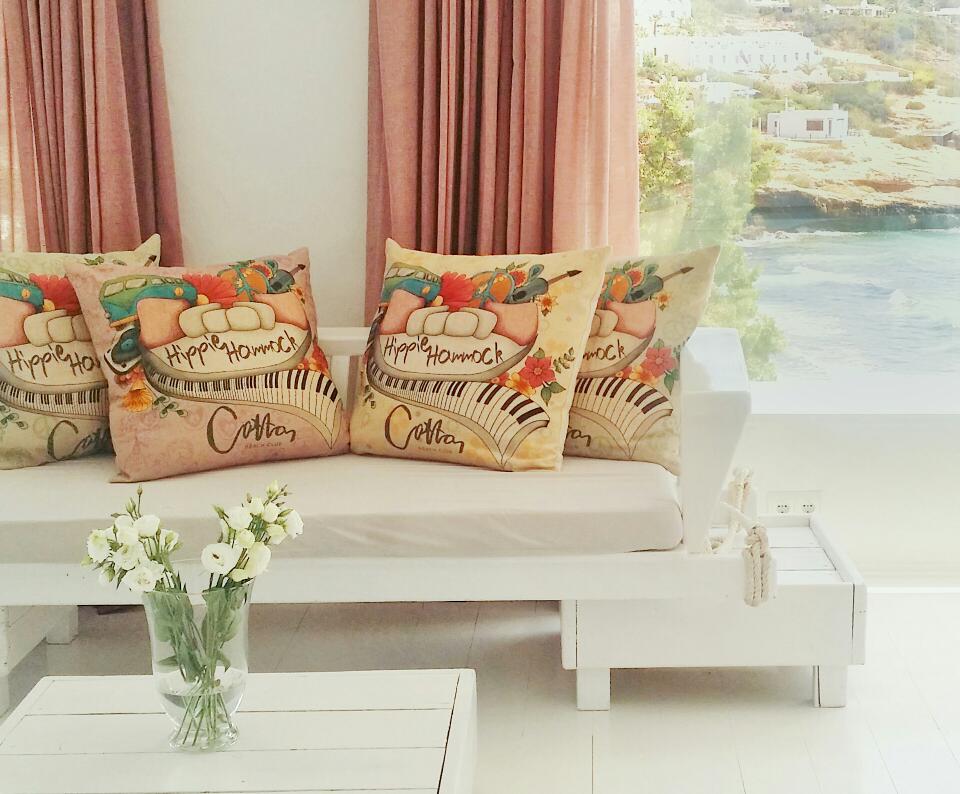 Giri Café, San Juan
Situated in the quiet village of San Juan, the Giri Café is part of the Giri Residence – a hotel I have been longing to whisk myself and husband away to but have not yet had the chance.   We had a very yummy brunch with some friends here in interiors which I loved – sort of like industrial design meets organic garden (…I think?)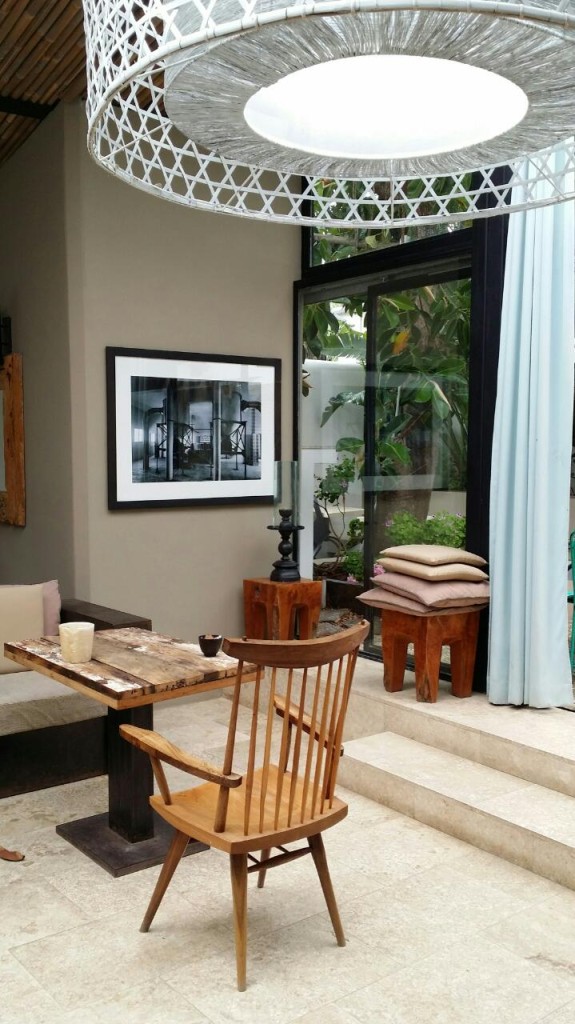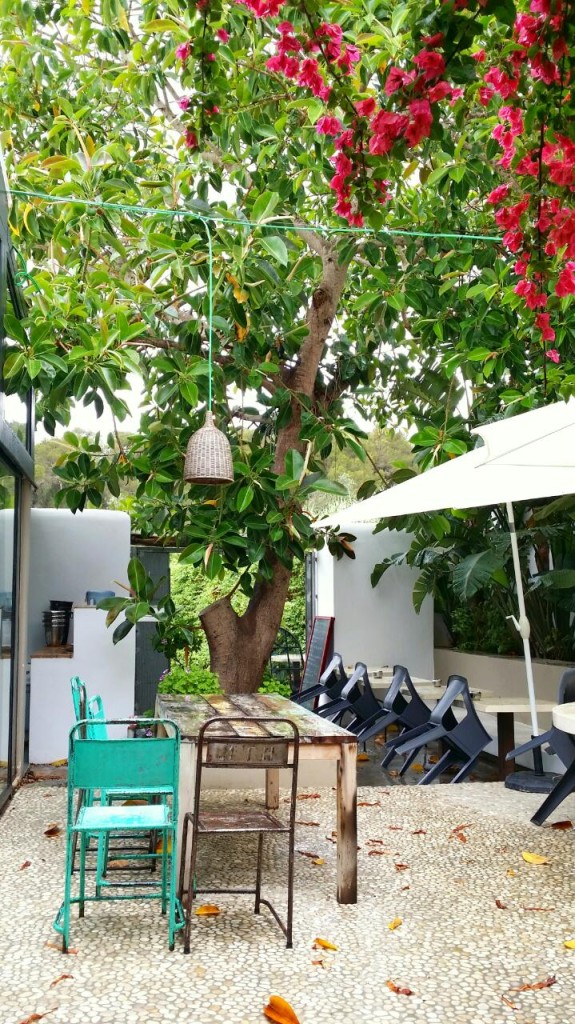 I know I mentioned this beach club before but I was really surprised how much I liked it because it is not one of the most talked about.  Like all the beach clubs it gets quite busy but it has such a laid back unpretentious vibe.  Eat your meal at a specially laid out dining table on the beach, shop in the pretty little beach shops, have a cocktail at the bar or in the summer season, dance the night away on the beach.
Bar at Calla Bassa Beach Club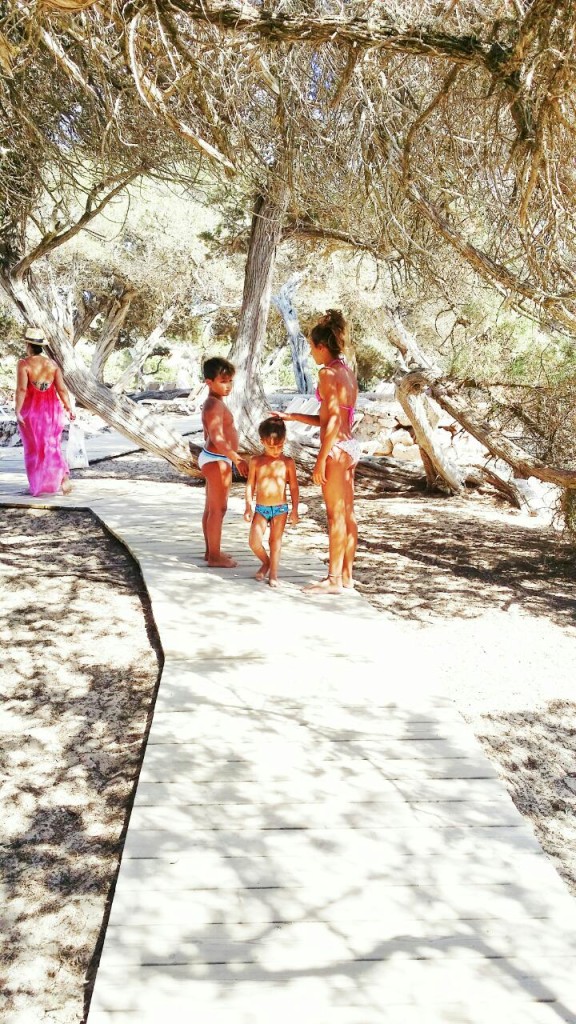 Ibiza Kids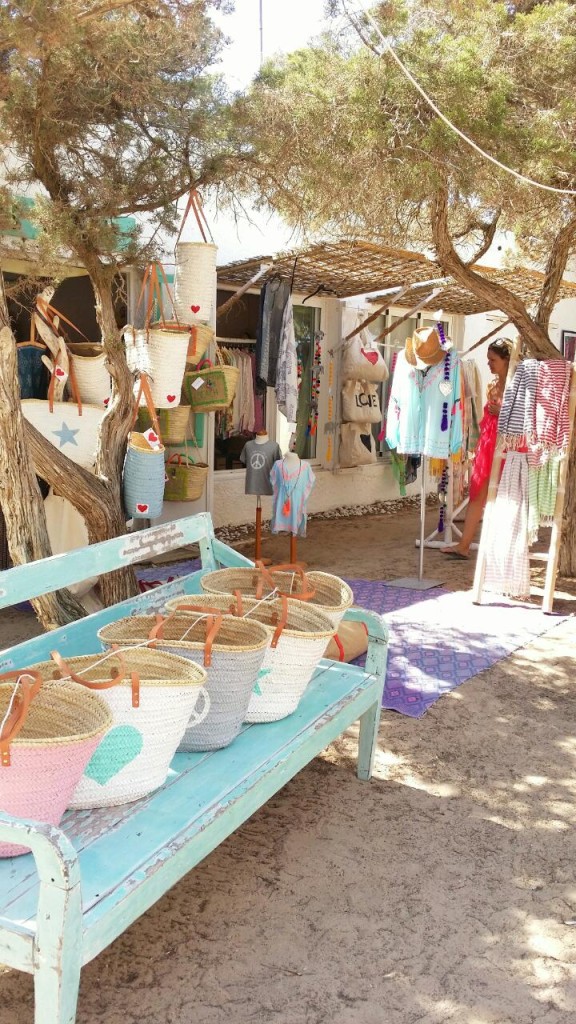 Calla Bassa Beach Shop
Binarres
If I thought Binarres was a secret I definitely wouldn't be writing about it but I know it is well known to many already.  For me, Binarres feels a lot more like the way Ibiza used to be.  A hippie market and a beach cove that is too pretty for words.  The beach restaurant Elements, sounds tacky but is actually a stylish, relaxed place to eat and drink.  It also has a beautiful beach shop and very good massage room attached.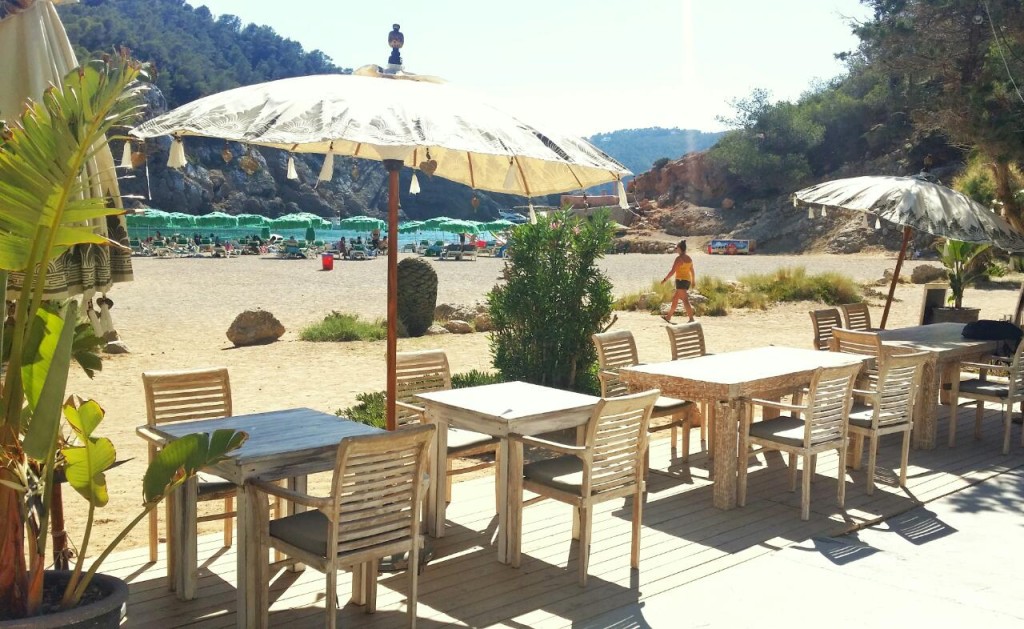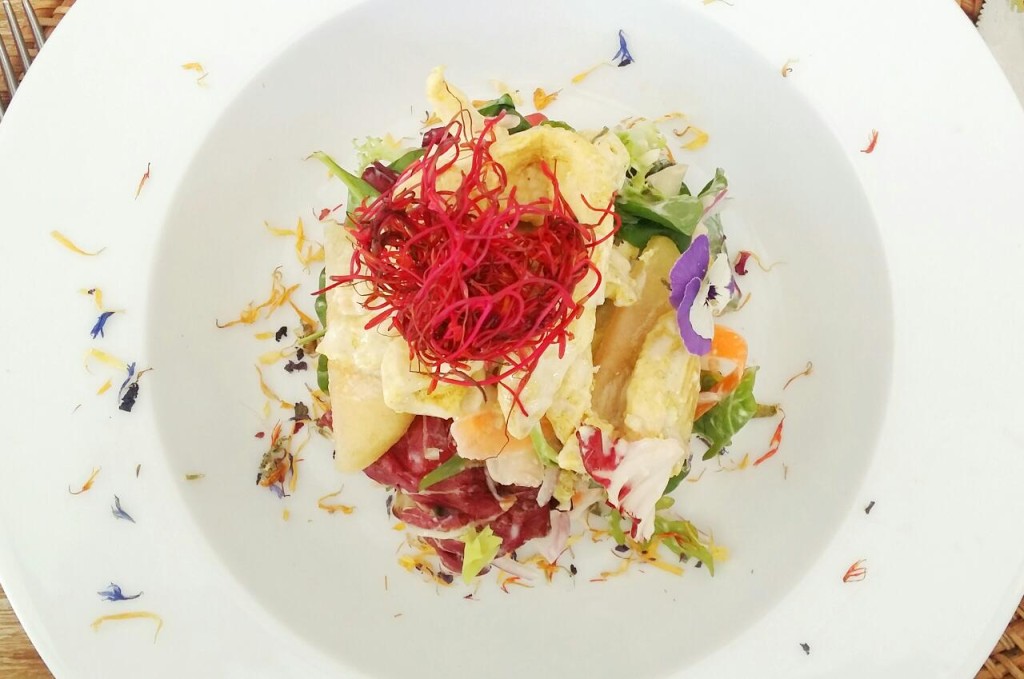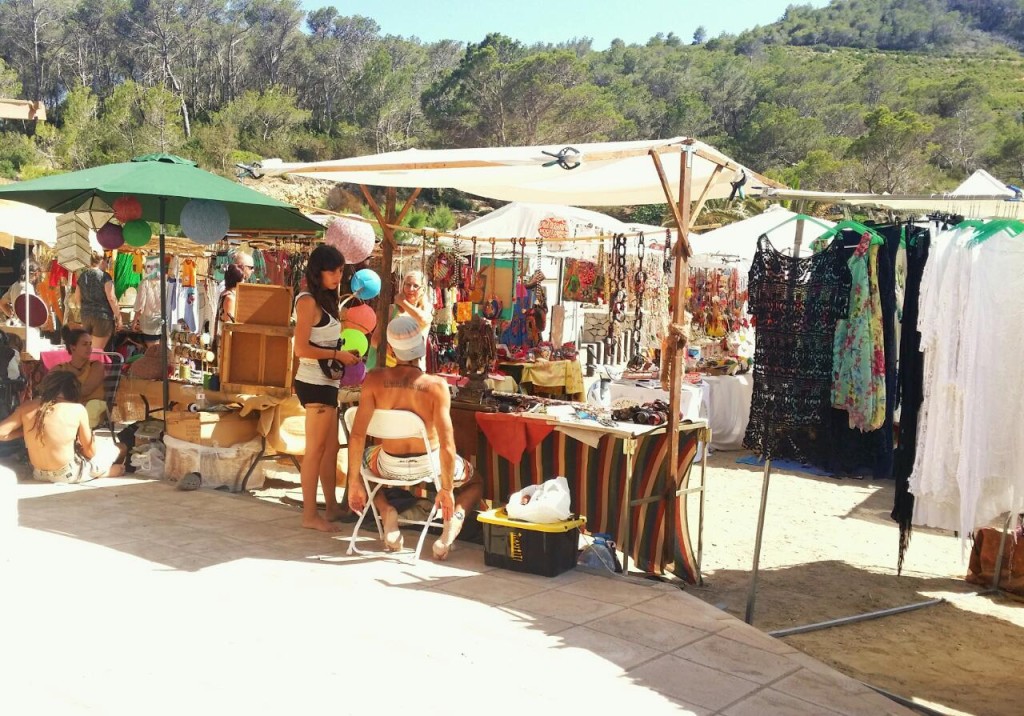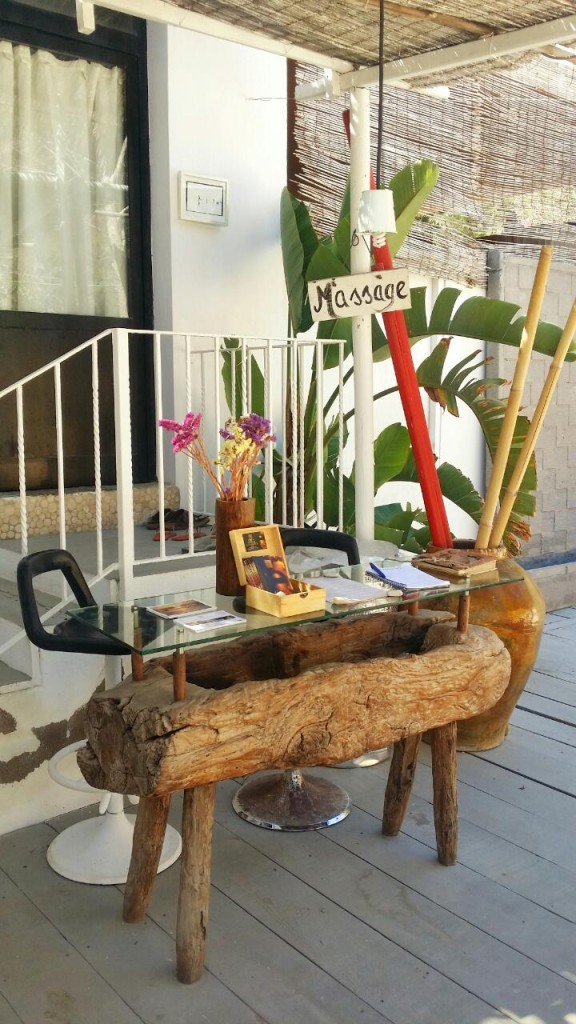 Other places I've been to and liked:
Santa Gertrudis for its boutique shops and cafes
Sa Punta and Patchwork for dinner and drinks
Lio – I'm not into cabaret but I liked this one (you may, however, need to re-mortgage to pay for dinner here)
La Escollera for an authentic and relaxed seafood lunch then sunbathing after