An Urban Stone House For Families, South East Mallorca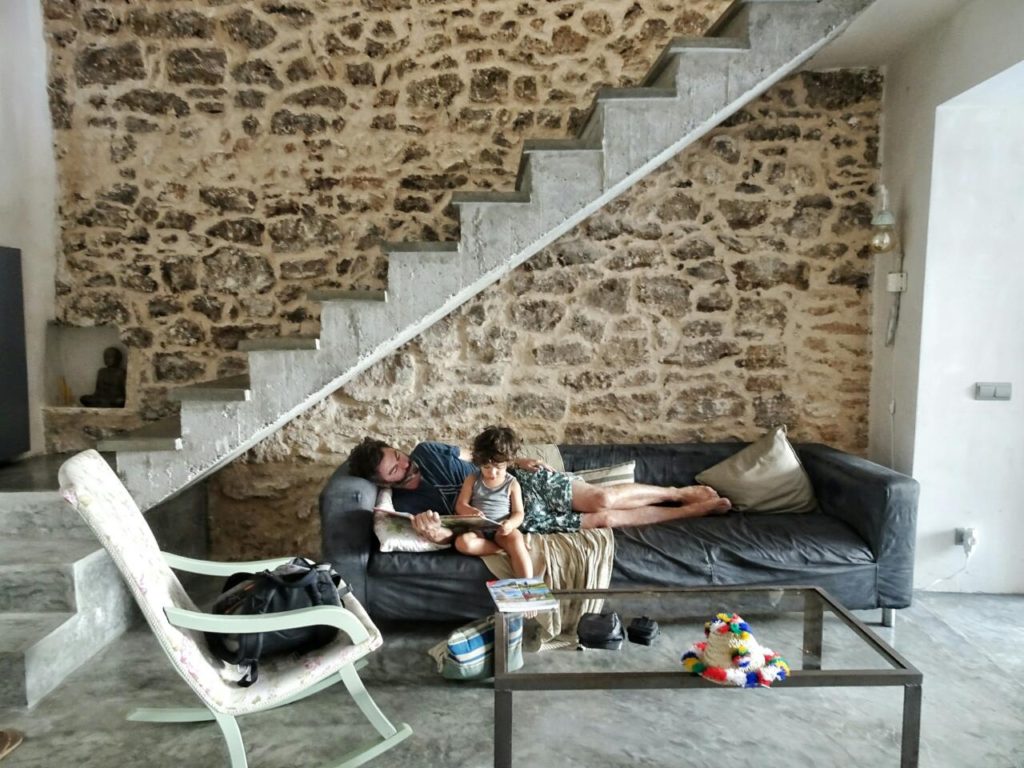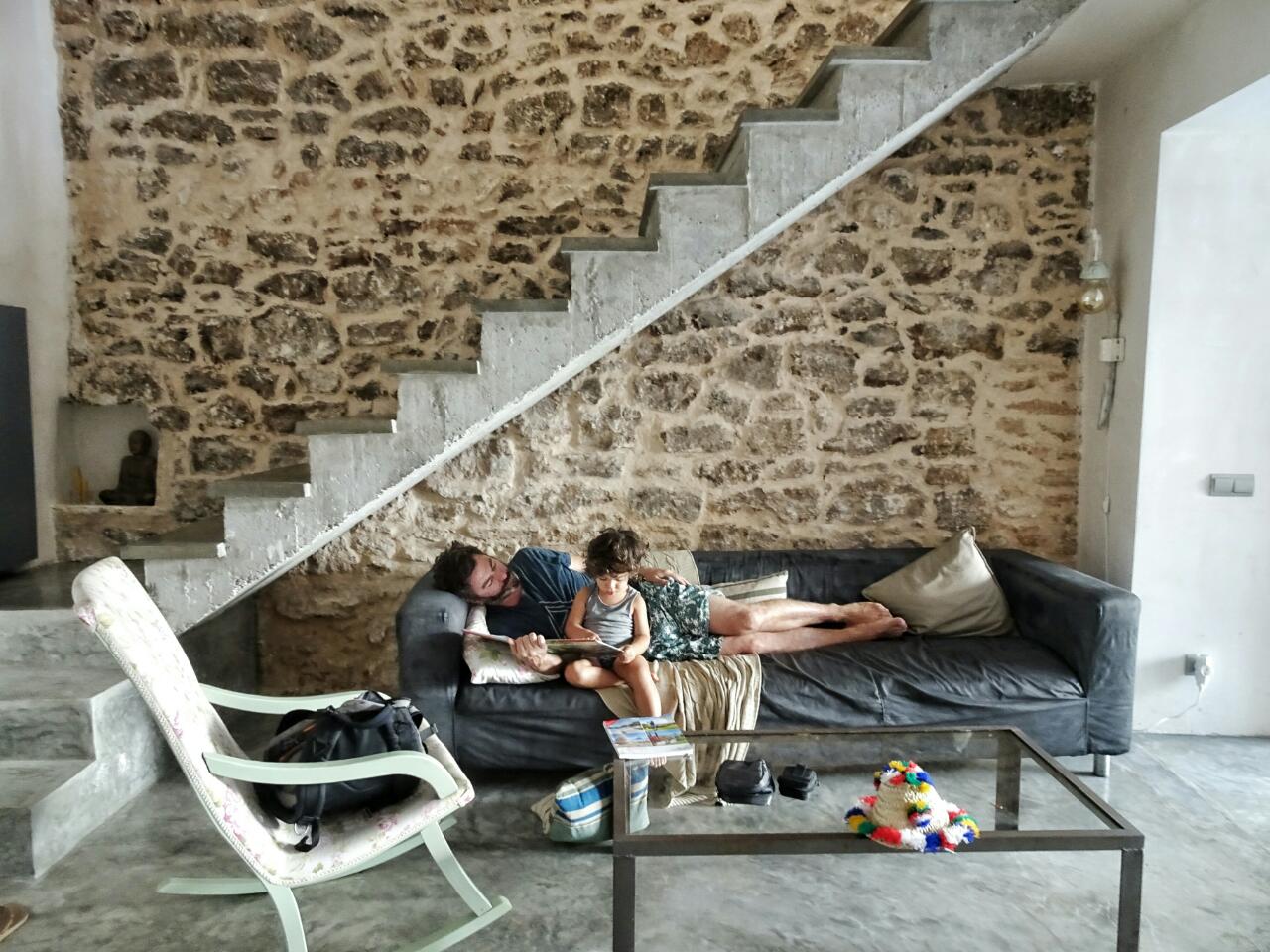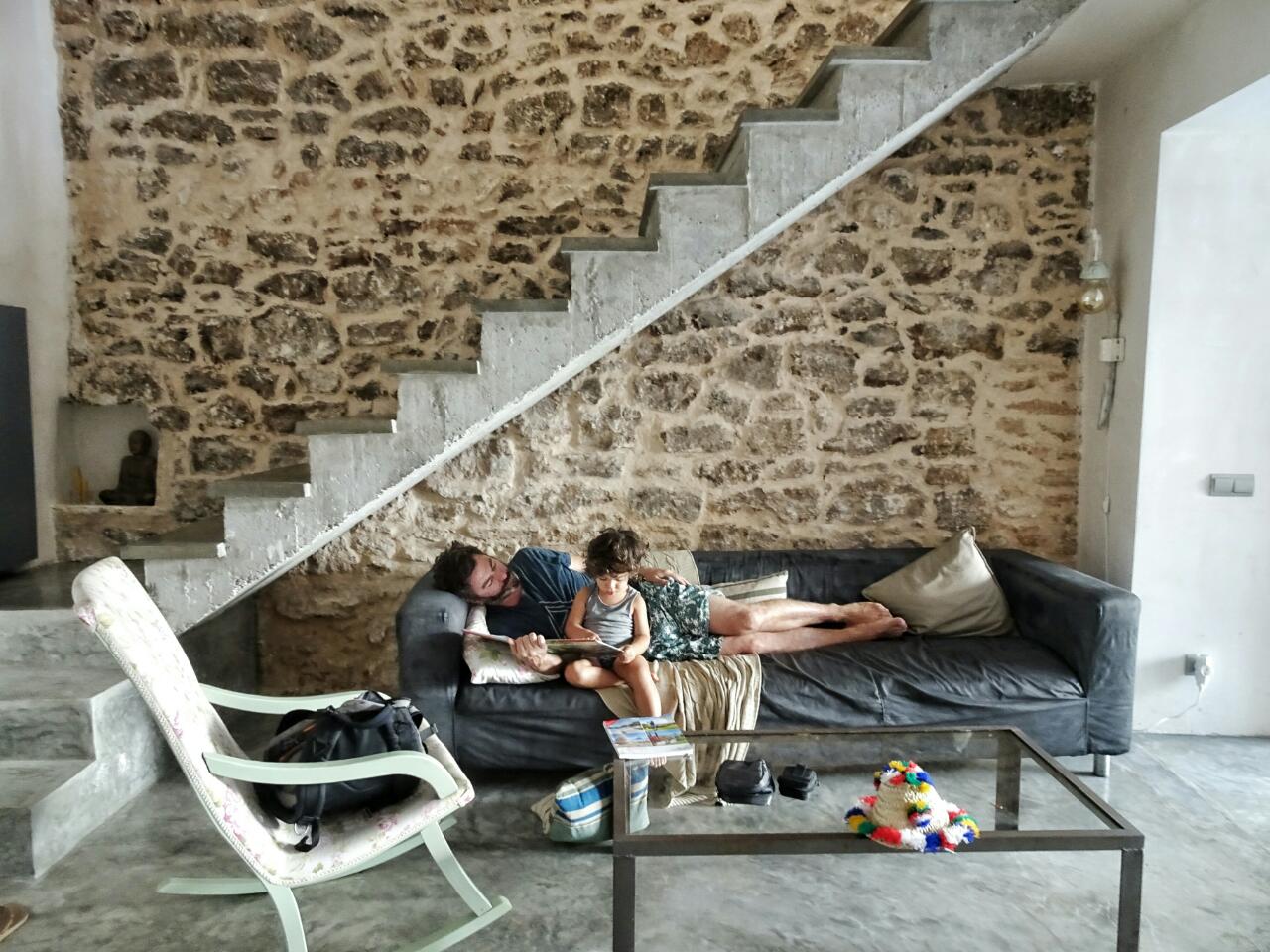 If you're looking for stylish self catering accommodation for the family in Mallorca, this post is about an urban stone house we rented through Airbnb on the south east coast of the island.  If you love interiors like me, you will most likely appreciate this three bed with roof terrace and courtyard garden.  A mix of industrial grey polished plaster and exposed Mallorcan stone walls made this house a delight to live in for the week we were there.  Its location was in the tiny village of Es Lombards – a peaceful respite for anyone living a busy life.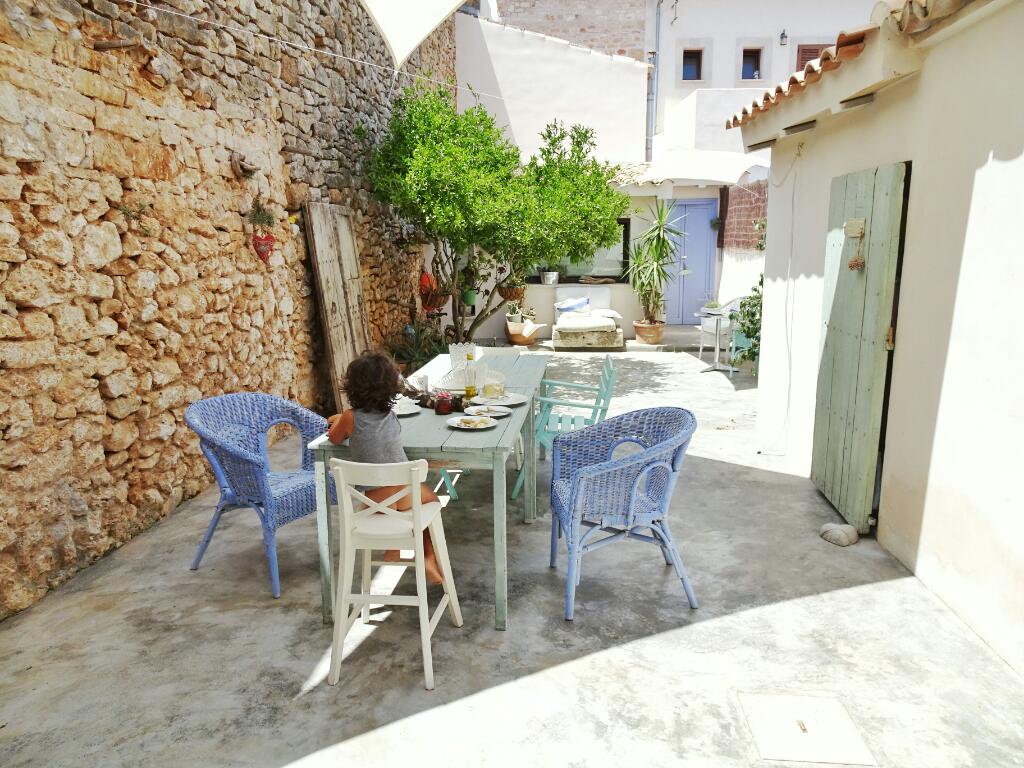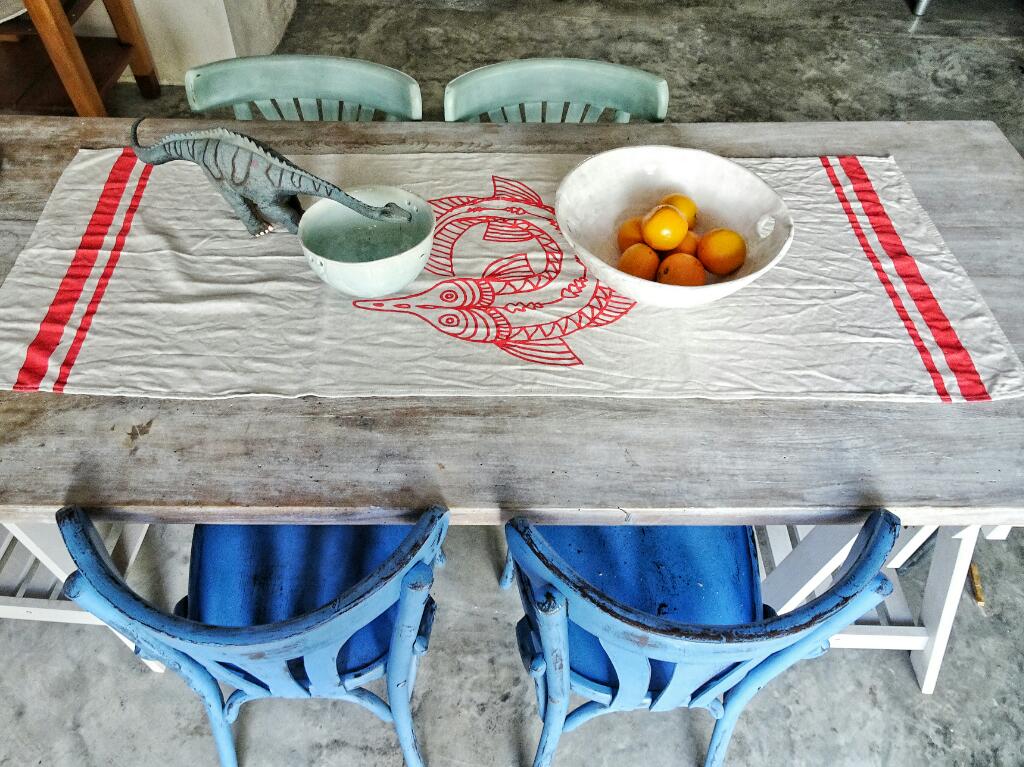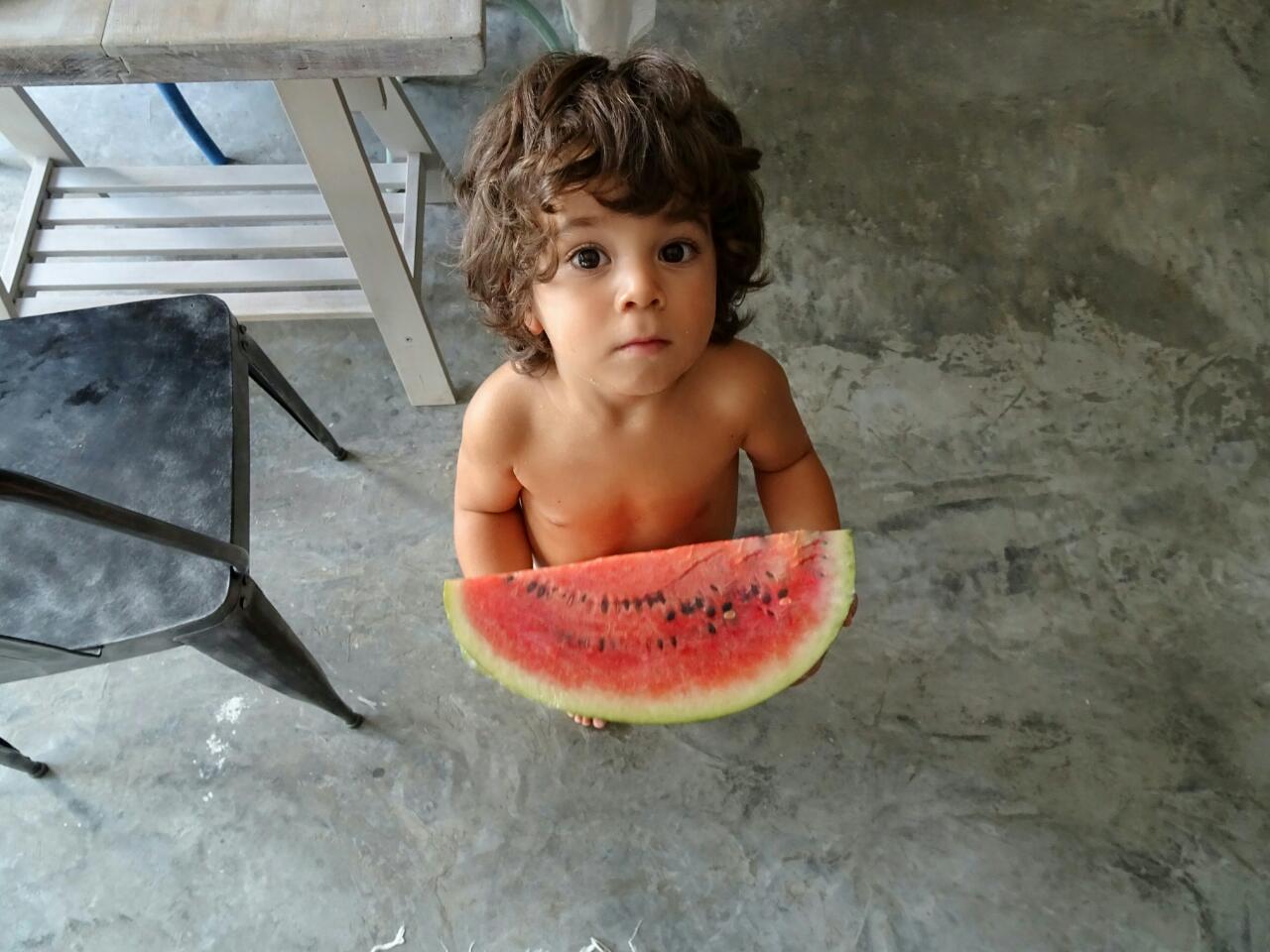 The stone house is owned by an Italian family with a love of art.  One of the reasons I really enjoy renting from sites such as Airbnb, is because you get to experience someone else's style and way of living for a while.  I probably wouldn't decorate my own house like this but in Spain this was perfect.  The grey walls were nice and cool in the hot weather and the open plan design was spacious for us all to spread out and for T-Rex to run around.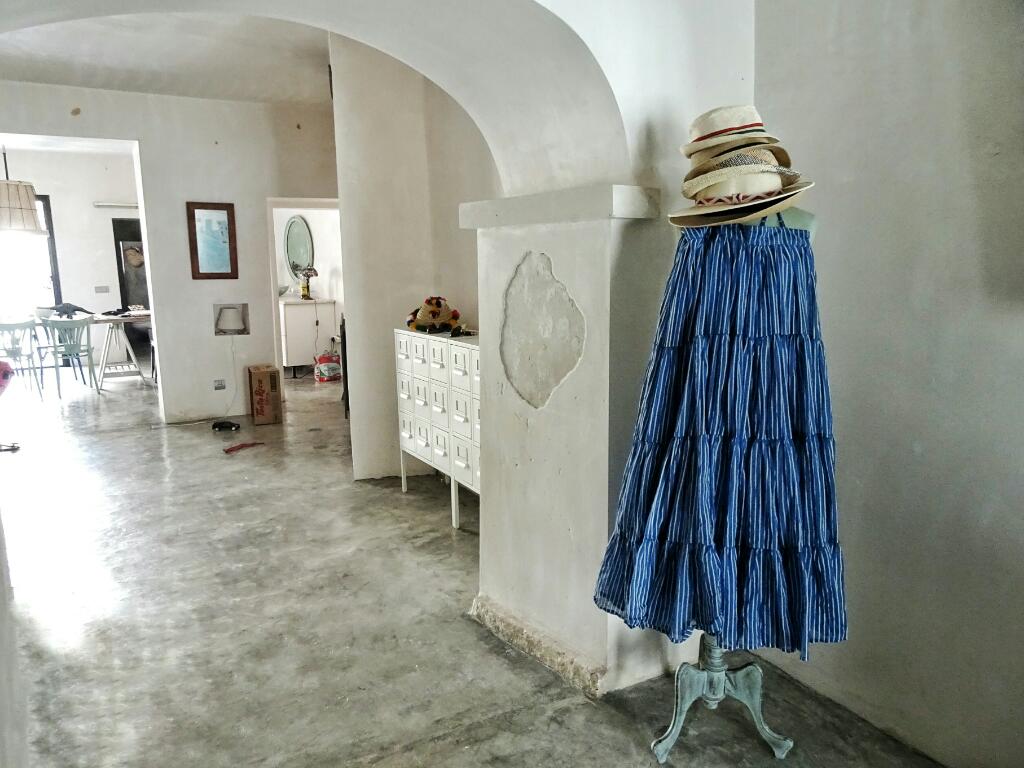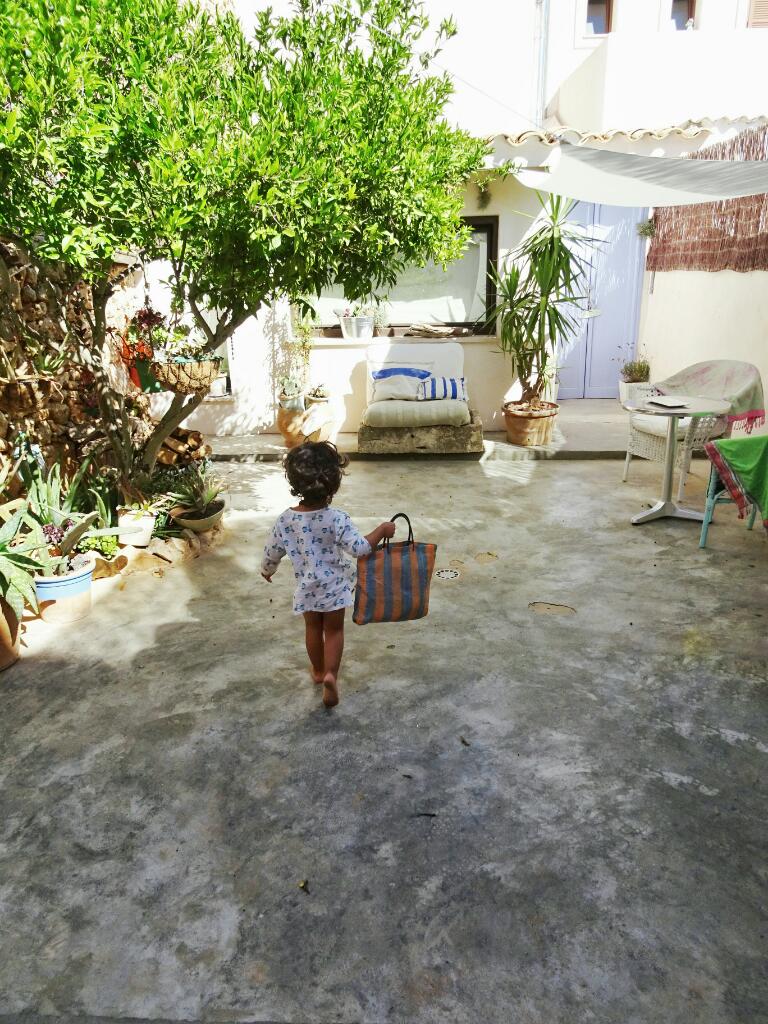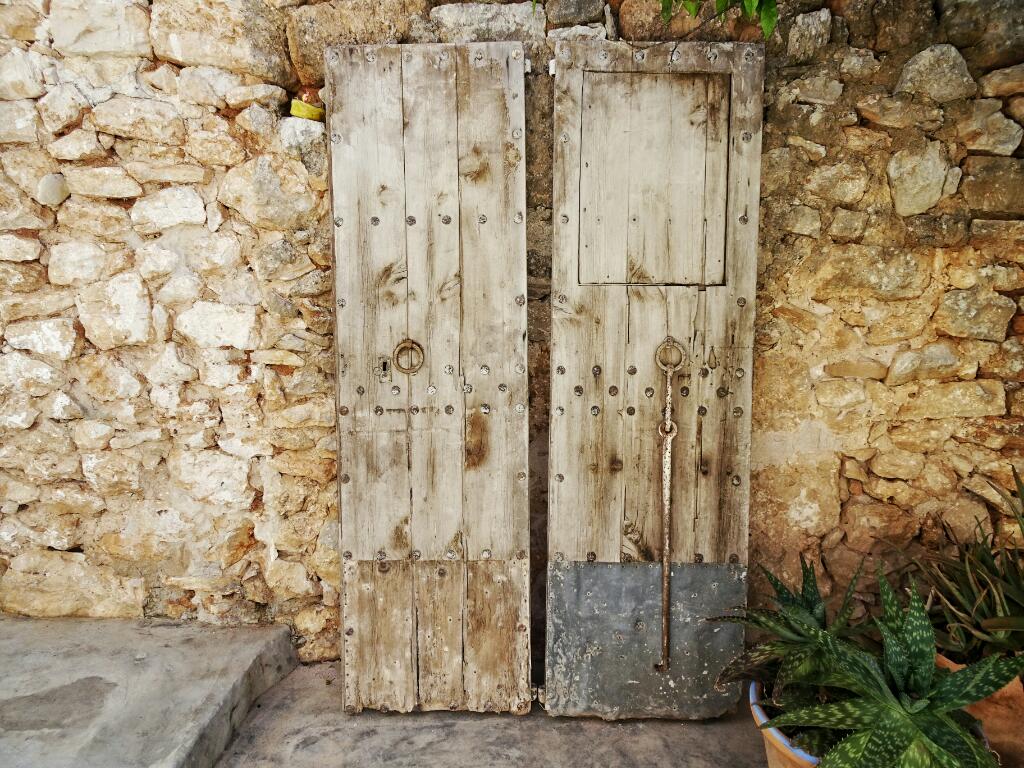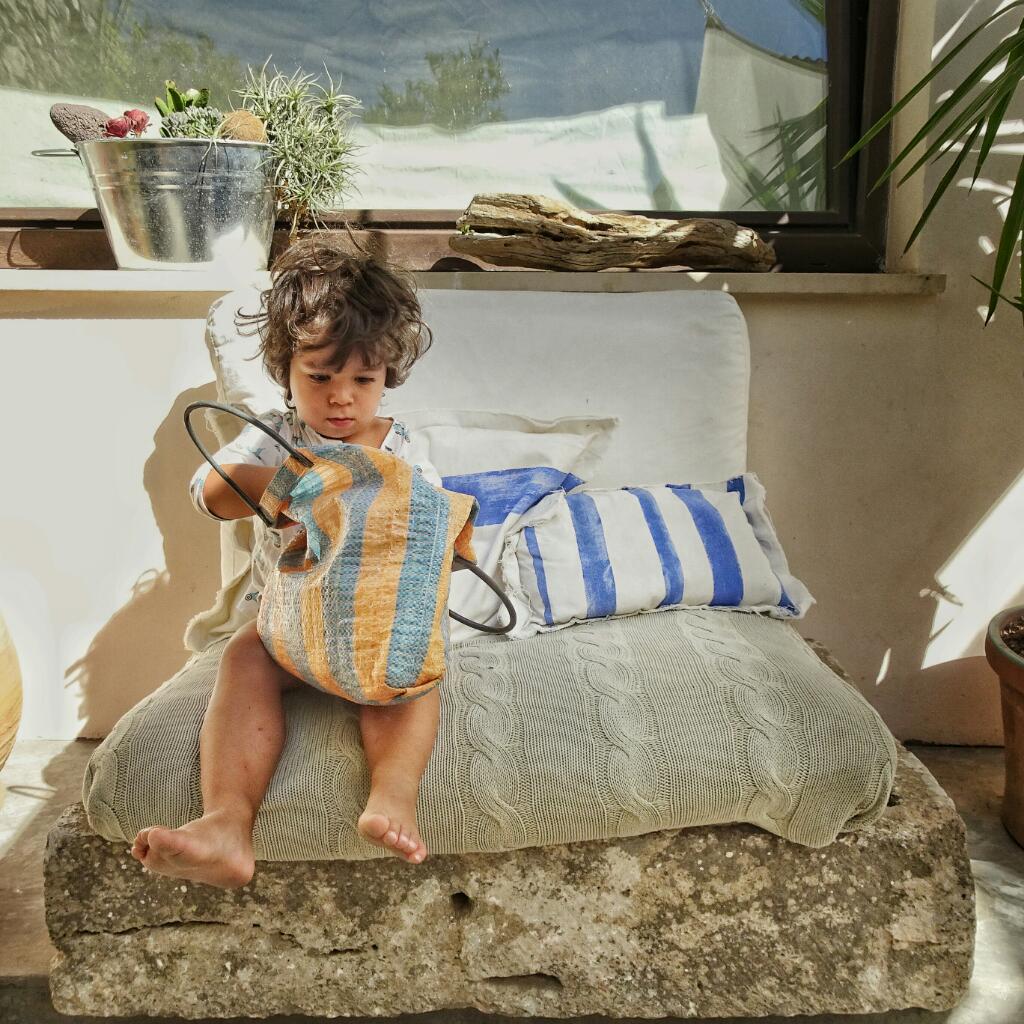 The staircases were perhaps the only thing families with small children might want to consider. In typical Mallorcan style they are open and so you need to accompany children up and down but we seemed to have no problem with T-Rex and he was (eerily) obedient when it came to the "don't go up and down on your own" rule.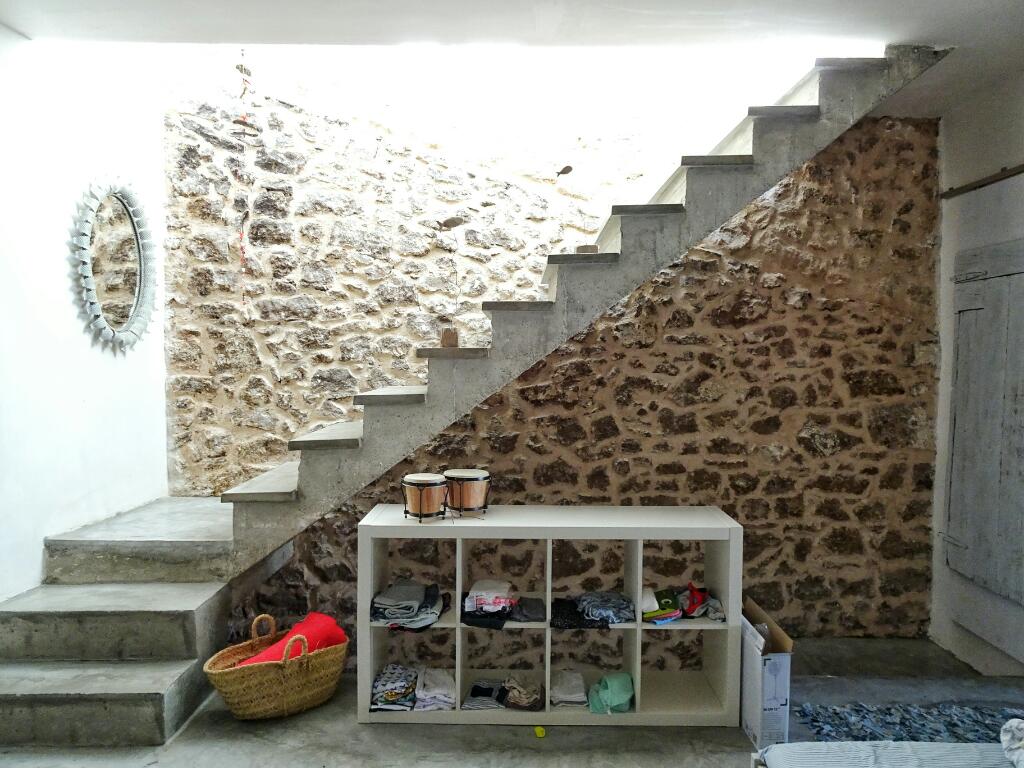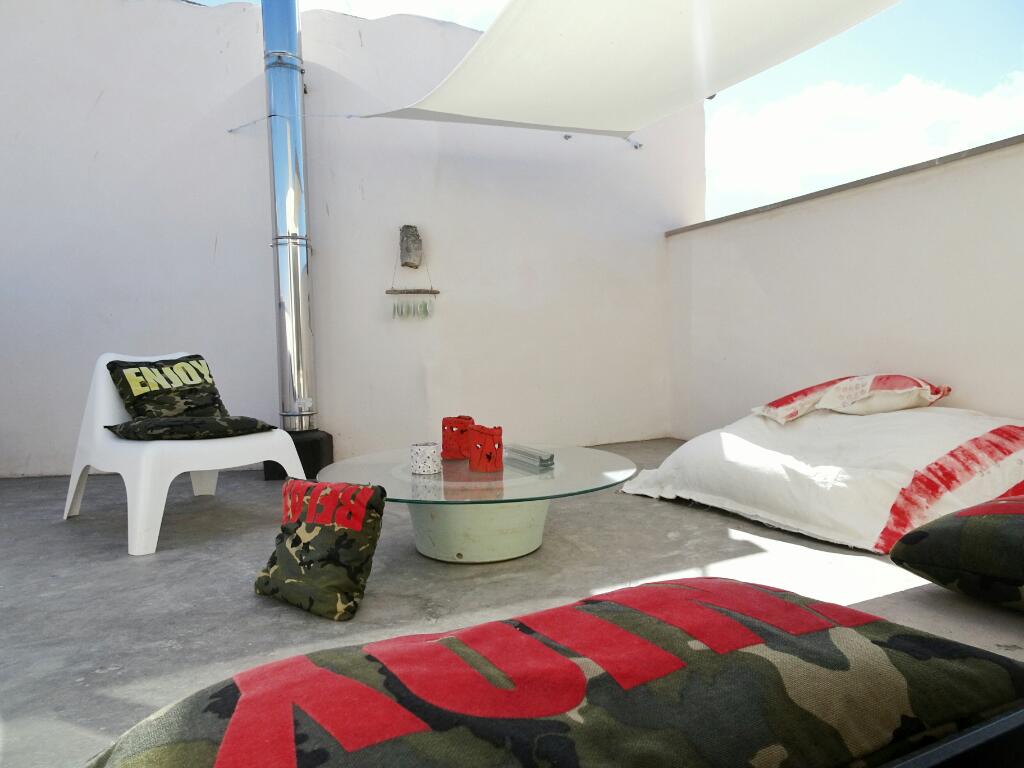 The Roof Terrace – there were some good sunsets and star gazing from here
There are three bathrooms and an extra toilet.  One of the bathrooms has been designed at children's height which was ideal for us at the time because we were potty training. We'd wonder where T-Rex had gone and find him sitting on the toilet… quite surreal after two and a half years of nappy changing.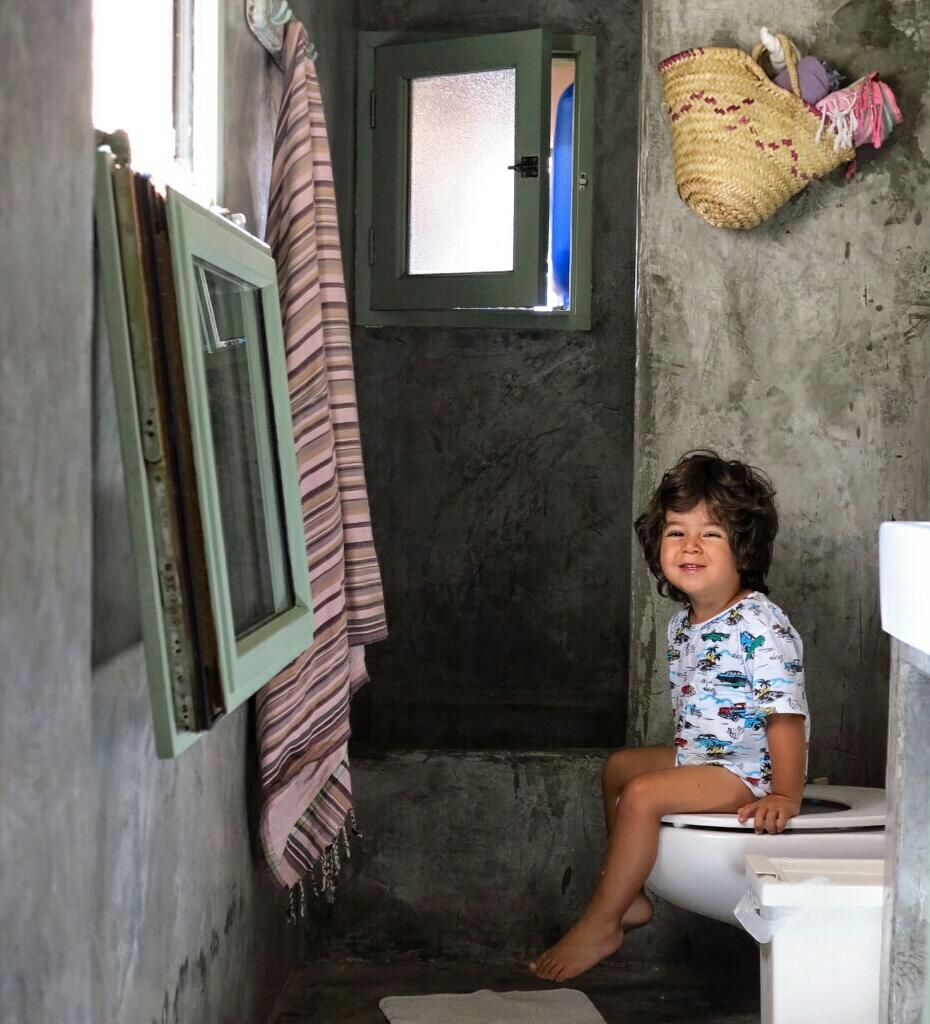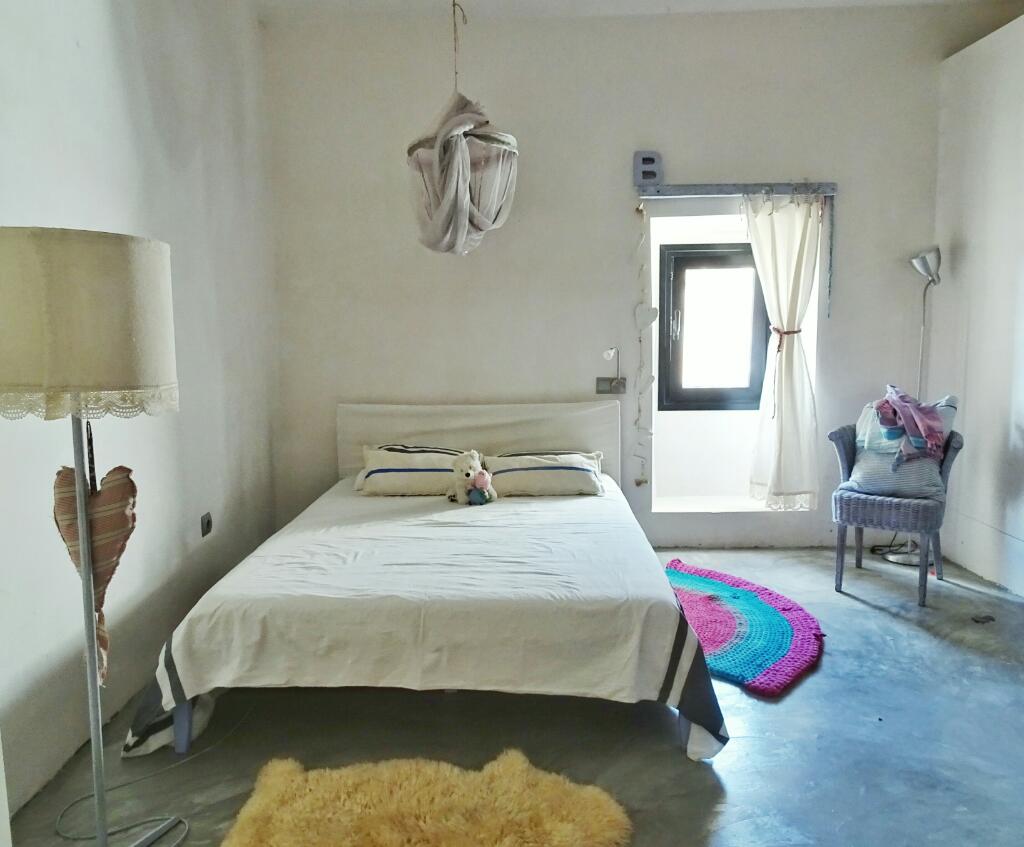 The children's bedroom has lots of toys
The house is in the very small village of Es Lombards.  It's typically Mallorcan with small roads and stonehouses everywhere.  There are two bakeries and a handful of restaurants all within walking distance. Fusion is the upmarket restaurant in the village serving excellent food.We loved that we could walk two minutes to this restaurant, sit outside in the square and eat then wander back.  We waited until about 9pm to eat so T-Rex would sleep in the pram.  If he didn't (like many of the children there) the square was a quiet and safe place for him to run around.
Village Life in Es Lombards is peaceful…and yes people do really walk around carrying fresh baguettes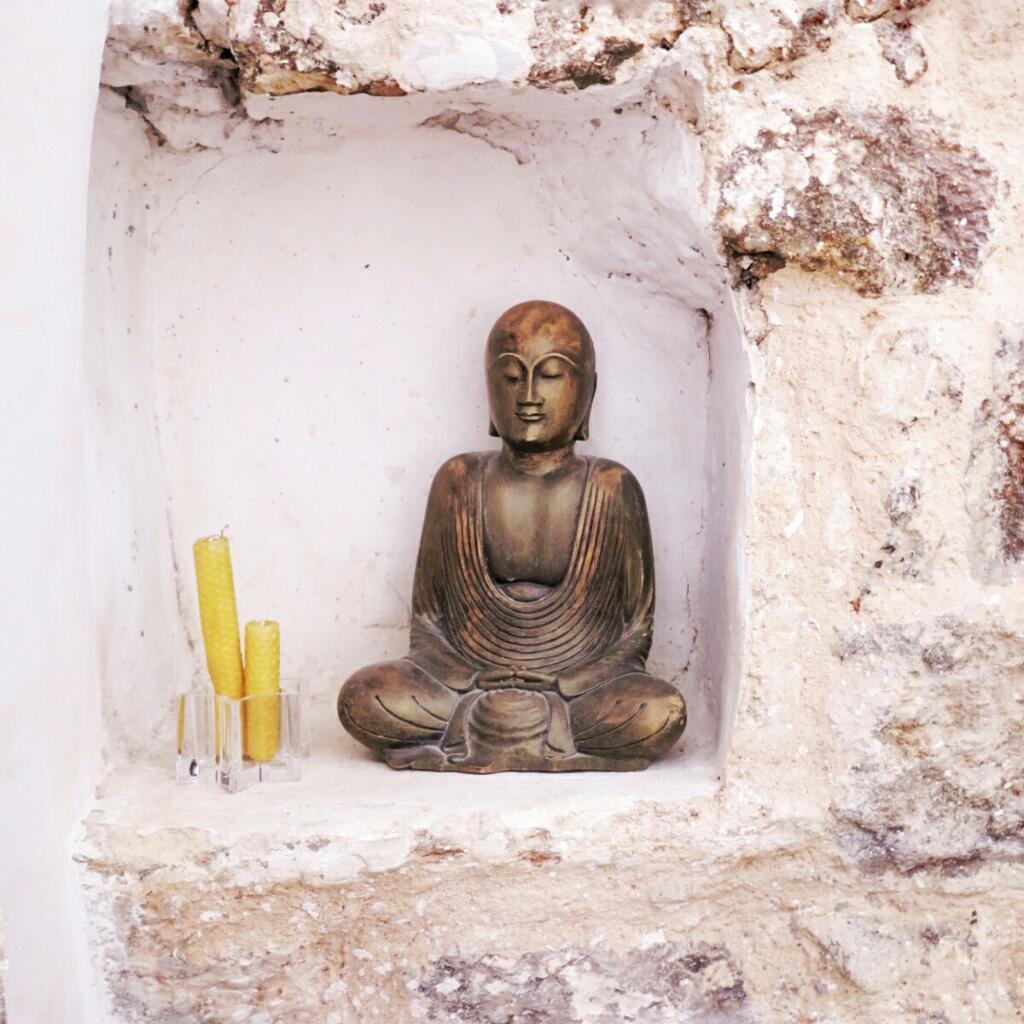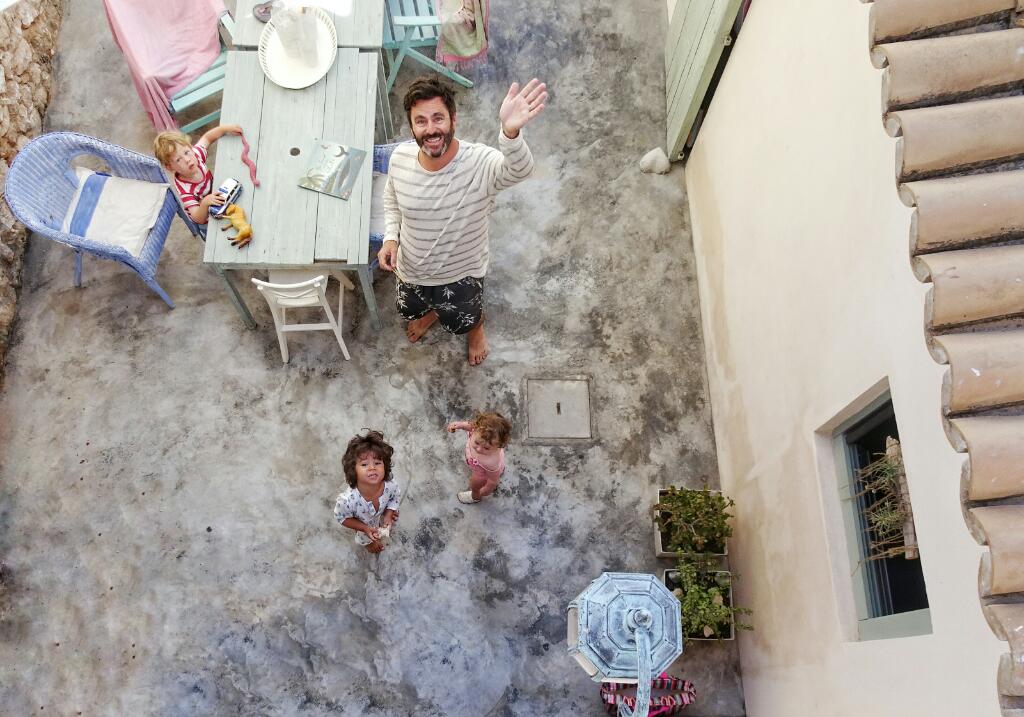 Just a note to say that we chose and paid for this accommodation ourselves and were not given a complimentary stay.
For more information and to book this old stone house in Es Lombards, Mallorca, visit airbnb here.
Photo By: Copyright Bikinis and Bibs