A Stylish Farmhouse Stay In South East Mallorca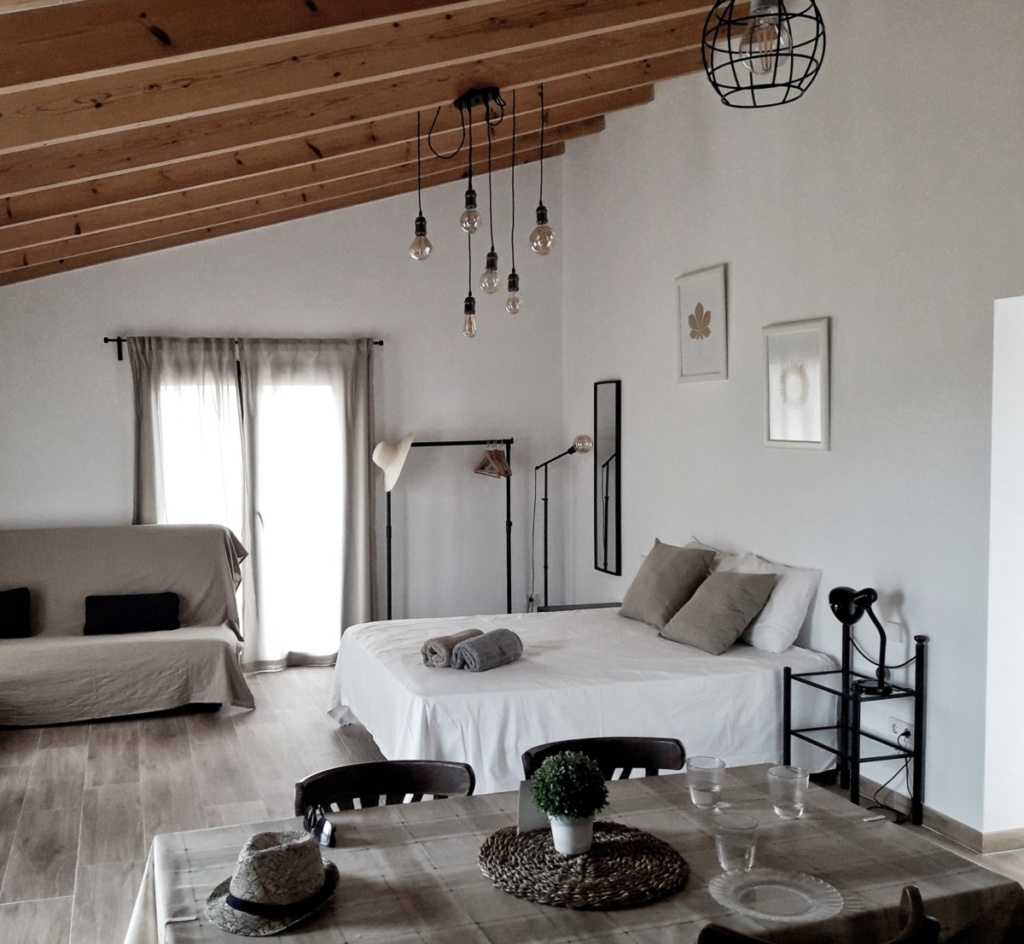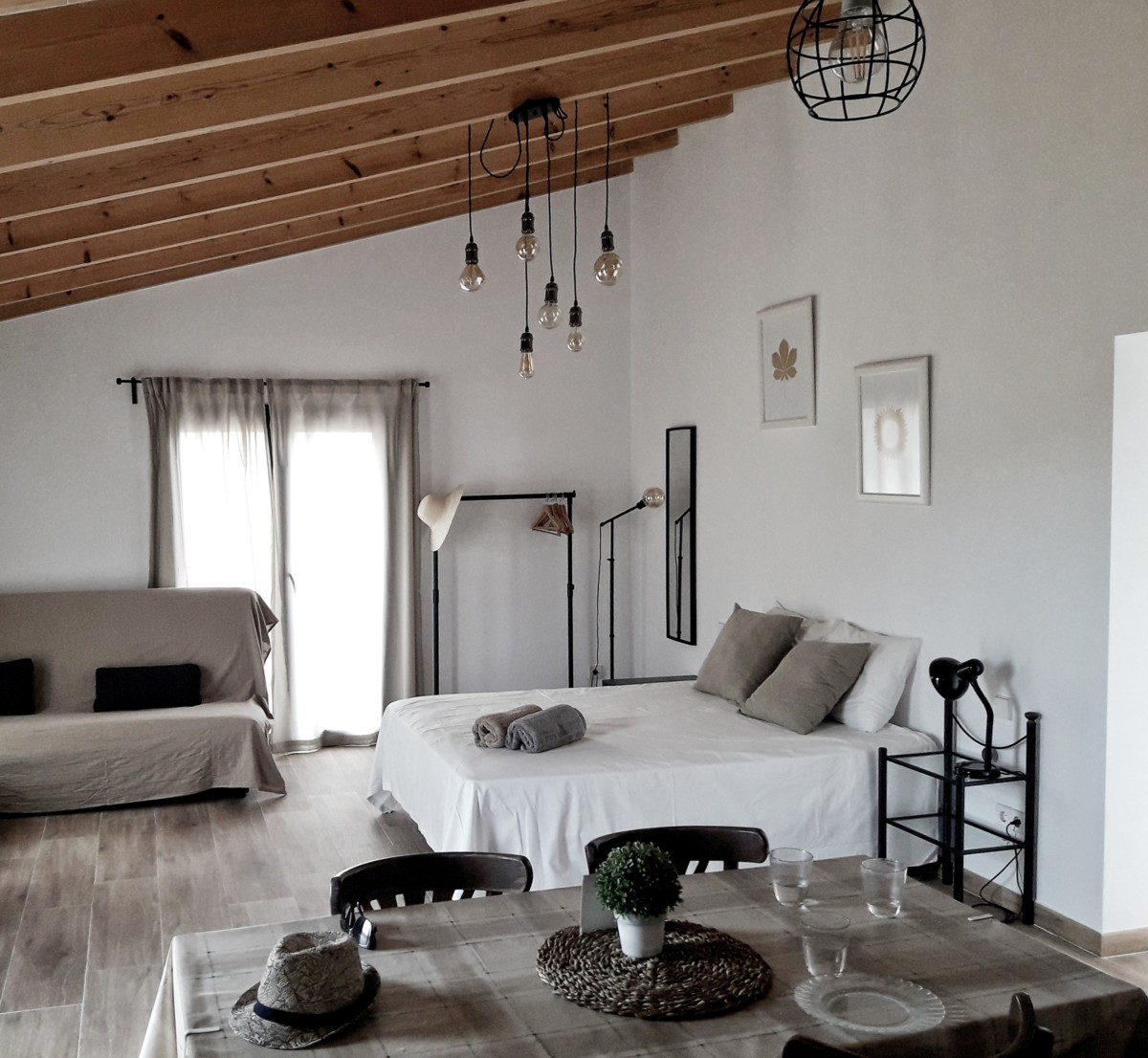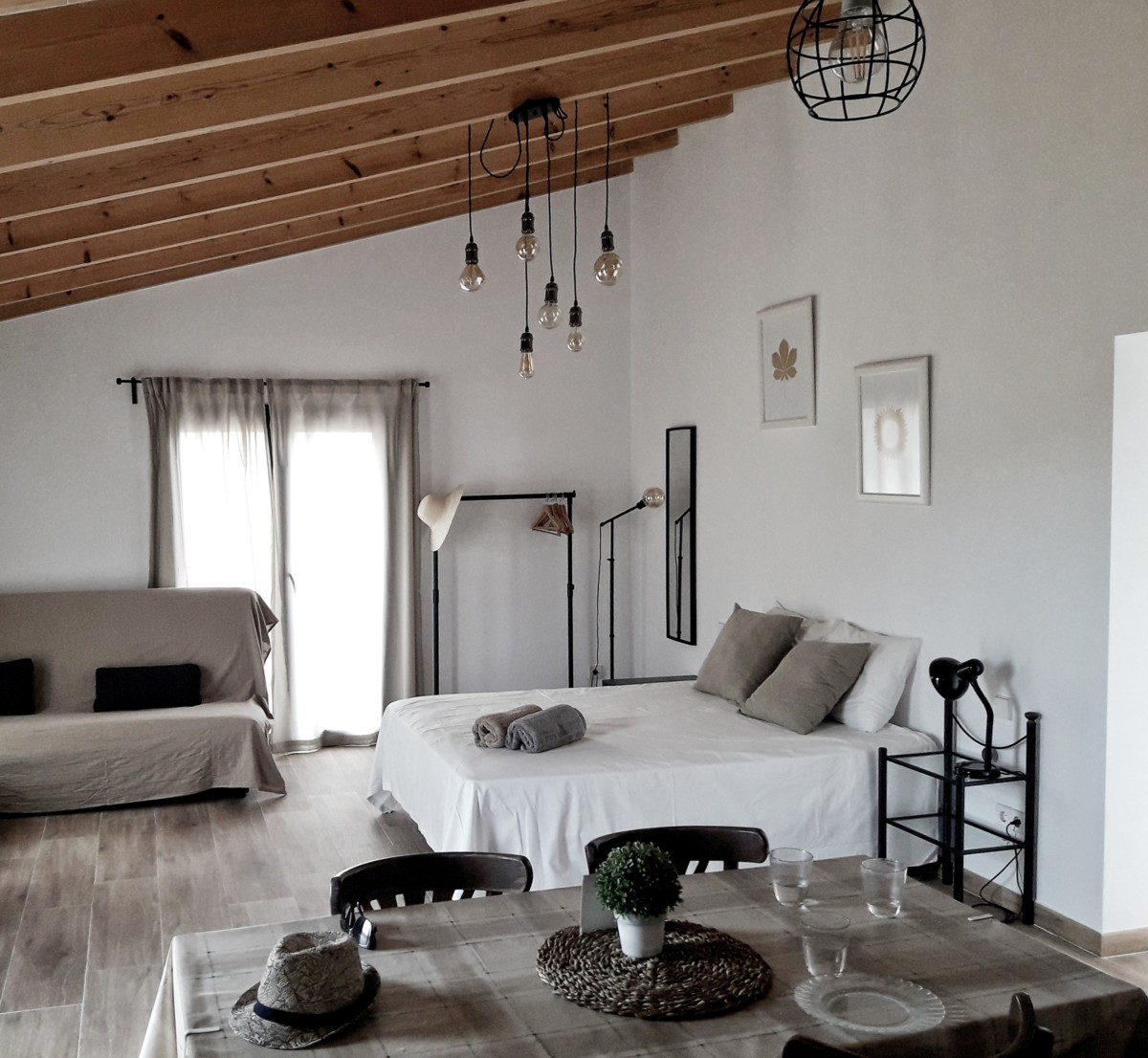 I have featured Mallorca a lot on my blog because we go there every year for two months with Ross's work. At the end of his stint we take a week out to have a holiday together as a family. There are some gorgeous Airbnbs in Mallorca and I personally find it more relaxing to be in accommodation where we can do our own thing. This time we stayed in a newly refurbished farmhouse in between Campos and Ses Salines.
I did not take masses of photos during this break because I was trying to truly switch off and spend some quality time with the family for a week but I can say that Kiko's place is lovely and very relaxing, even with a toddler in tow!It is a newly refurbished two double bed apartment with two bathrooms, two verandas and a brand new fully fitted kitchen. It is located on Kiko's family farm which is one of the things that attracted me to it because Rex loves a farm animal. Every evening at 5.30pm you can see the chickens and their baby chicks being fed. In the evening the turkey takes up its residence, balancing in a tree which is quite funny to watch.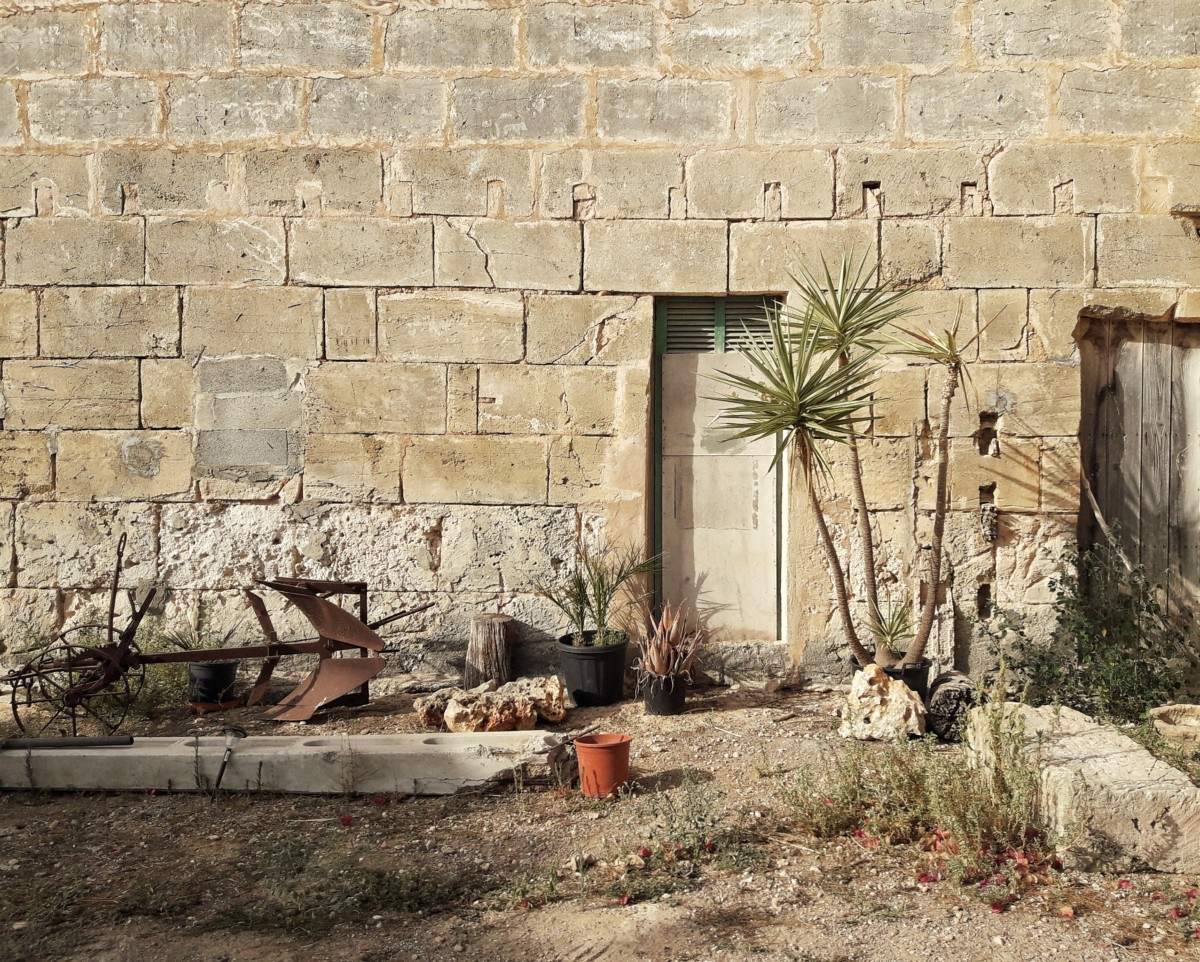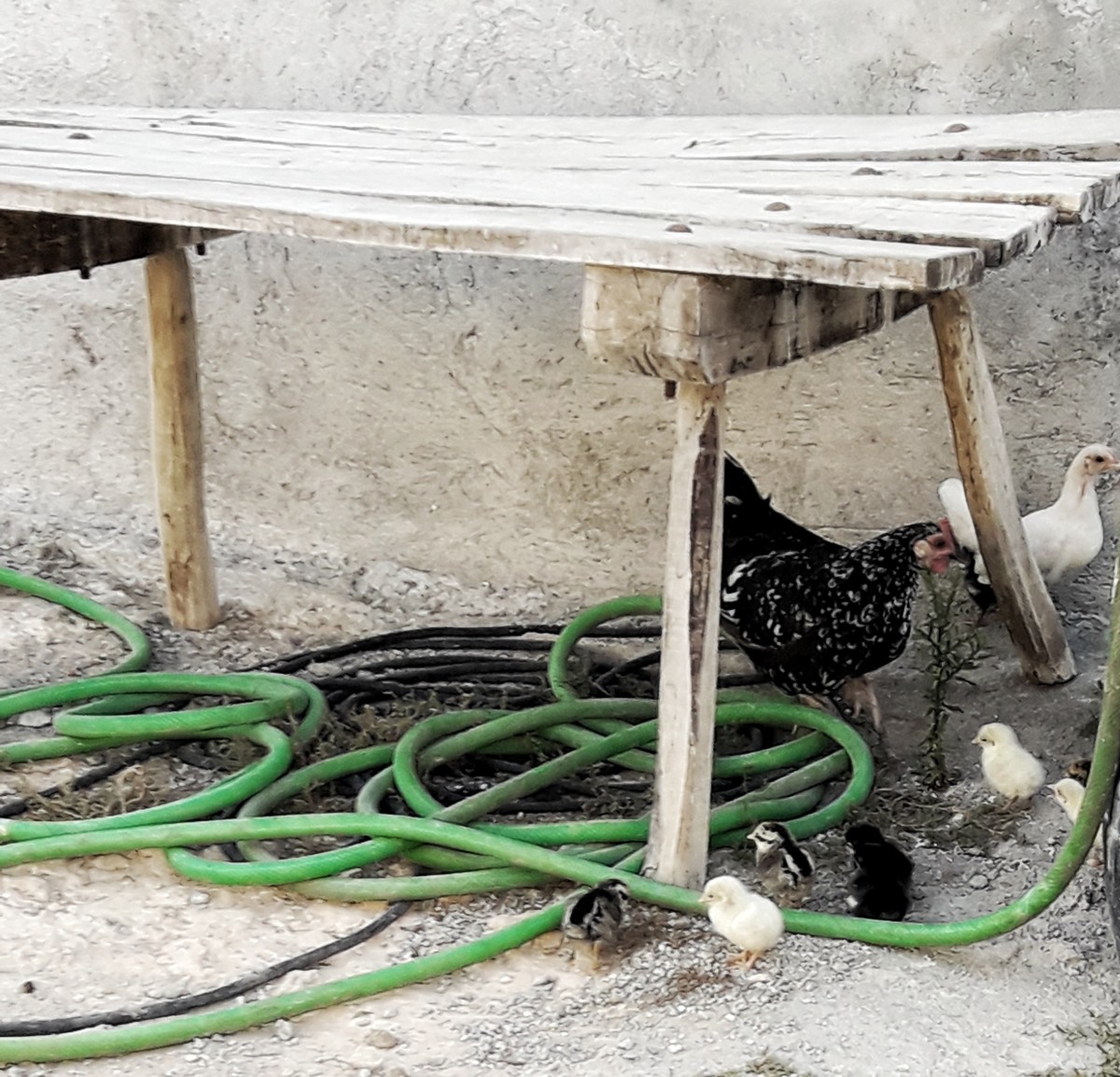 The farmhouse is located just a short drive from one of our favourite little villages, Ses Salines where you can find lovely family friendly restaurants – I have written about one here plus some other nearby areas. It is also a very close drive to Es Trenc beach. We spent many evenings at Ses Covetes (the far end of Es Trenc) enjoying beach time when the sun had gone down and it wasn't so hot. There is a little beach bar and restaurant called Bar Esperanza which we usually ended up at afterwards, drinking coconut Mojitos while Rex ate dinner from the kids menu.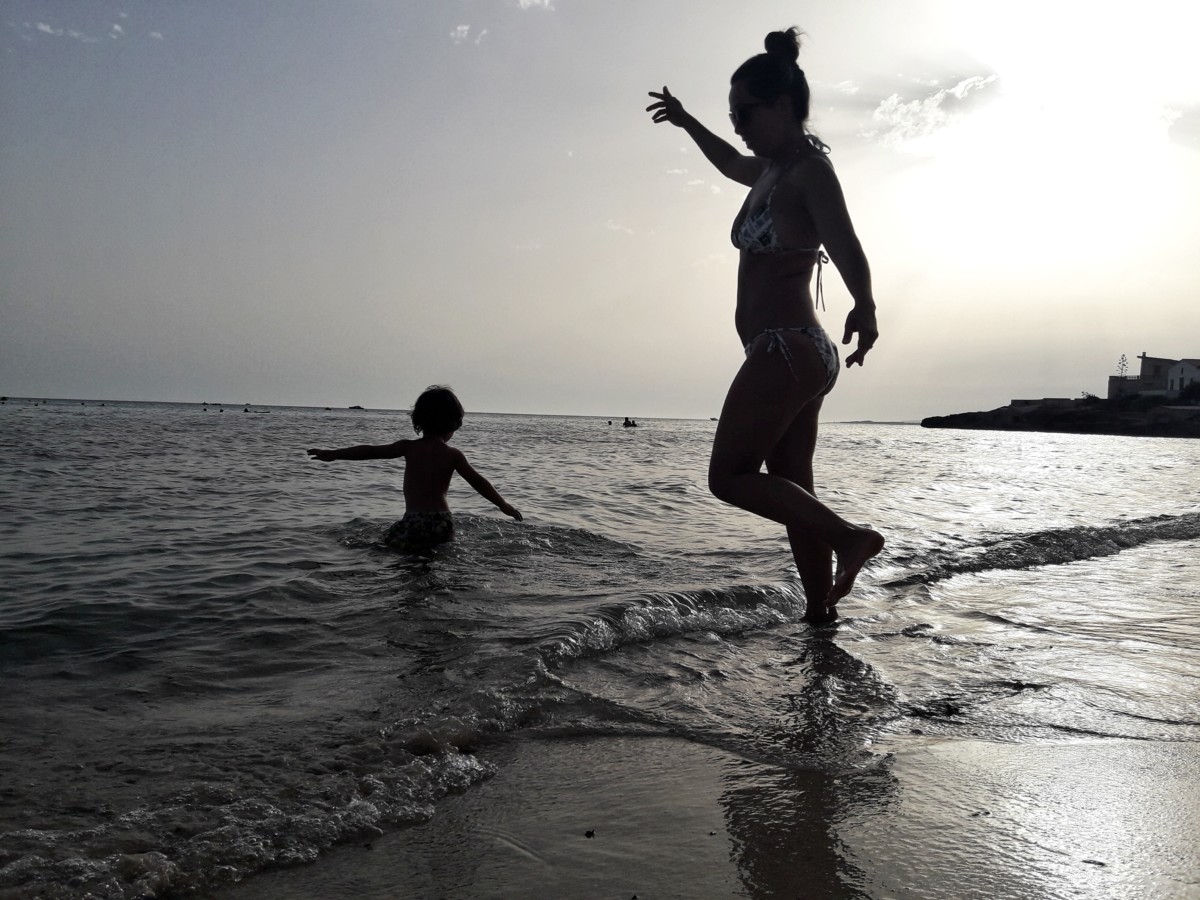 Having the kitchen at Kiko's place was so handy if we chose not to eat out and once we had fed and watered Rex, Ross and I would sit on the large veranda and eat and drink wine whilst looking out onto the endless fields. It is really nice to stay in a hotel and not have to cook but honestly, sometimes I find it more relaxing just to cook and be able to eat in peace and so this was perfect.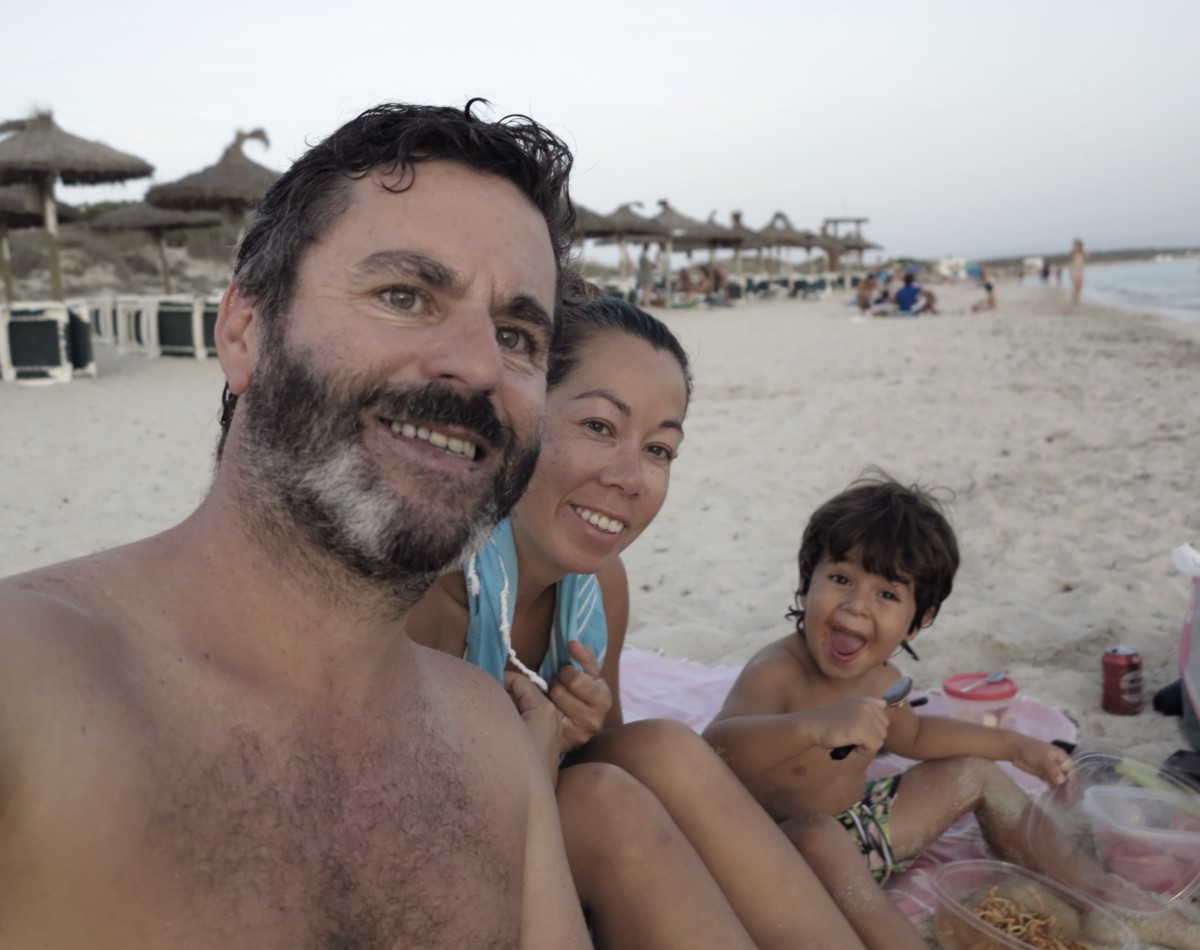 Evening swims and Bolognese on the beach…what more could a three and a half year old ask for?
So if you are a small family looking for a modern and spacious apartment in one of the prettiest areas of Mallorca and close to great beaches then take a look at Kikos here.
I have written about two other Airbnbs we stayed in in Mallorca, here and here.
Photo By: Copyright Bikinis and Bibs